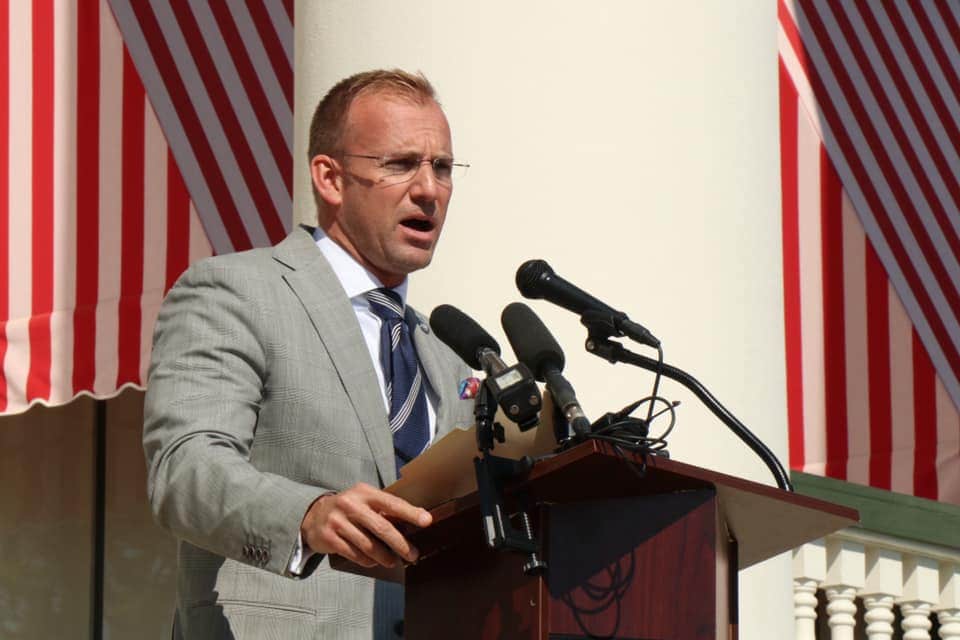 That brings his total holdings to more than $326K.
Mike Grieco spent the first month of his campaign for Miami Beach Mayor stacking cash — roughly $200,000, according to his campaign.
Grieco, a former state Representative and City Commissioner, launched his bid Feb. 1 to succeed term-limited Mayor Dan Gelber as Miami Beach's top elected official.
Since then, Grieco's campaign says he's been collecting cash to defeat former City Commissioner Michael Góngora, a fellow Democrat, and Republican candidate David Hundley for the job.
In a statement, Grieco said he is "humbled to have such strong support" from the community.
"I have been serving the people of Miami Beach for the past decade," he said, "and I'm ready to continue the work of investing in resilience efforts, supporting small businesses, addressing traffic congestion and keeping our communities safe."
Grieco's official February fundraising figures for his campaign account and political committee, Strong Leadership for South Florida, are still pending. Combined with holdover funds in the PC, Grieco's self-reported haul brings his total holdings to more than $326,000.
Góngora has amassed nearly $334,000 since he filed to run for Mayor in early September 2021. An electioneering communications organization backing Góngora called A Better Future for Miami Beach raised another $56,000.
Hundley, meanwhile, has reported no financial activity since entering the race in July 2021.
Roughly two weeks into the race, Grieco's campaign released the results of a survey Miami Beach residents participated in last year showing more than 50% of those living in the city view him favorably. Just 16% said they don't like him.
Grieco and Góngora traded barbs publicly last month after Grieco revealed he'd secretly recorded a conversation they had about the race. Greico said the recording shows Góngora admitting to violating city campaign violation rules, which prohibit some real estate developers from donating to candidates.
Góngora denied any wrongdoing and said it was Grieco who broke the law by secretly recording him.
Miami Beach will hold its General Election on Nov. 7, 2023. Also on the ticket is a race for the Group V seat on the City Commission between Andrews Asion, Tanya Katzoff Bhatt and David Victor Suarez.