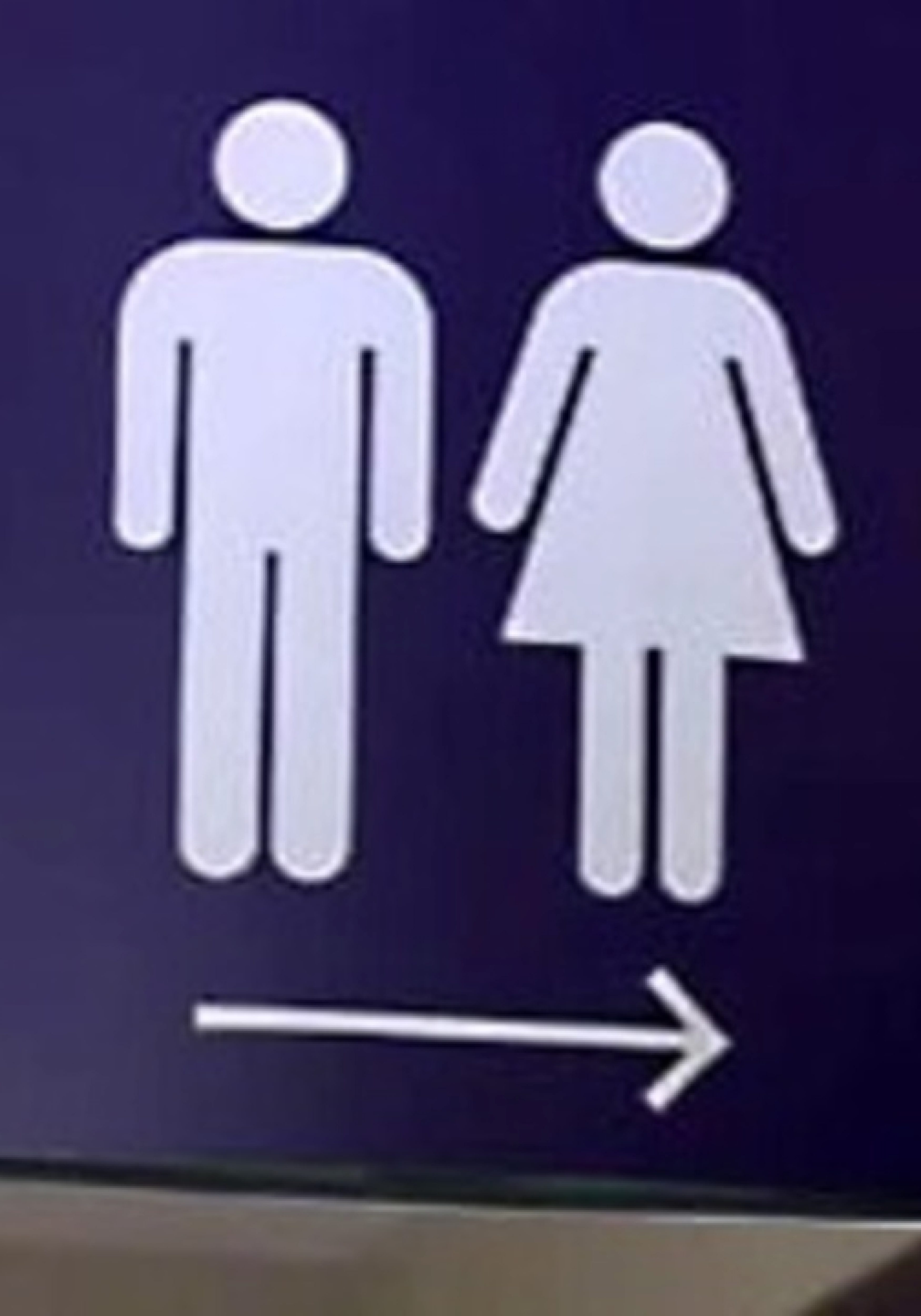 'The Safety in Private Spaces' Act continues a legislative rollback of LGBTQ+ rights.
A bill filed Friday in the Florida Senate would assert legislative intent in bathrooms and locker rooms, restricting usage of single-sex facilities to genders assigned at birth.
SB 1674, called the "Safety in Private Spaces Act," would mandate "exclusive use" of restrooms and changing facilities by gender. The legislation from Sen. Erin Grall, a Republican from Vero Beach, would ban people from "willfully entering" such a facility designated for "the opposite sex." Violators of this law could face second-degree misdemeanor charges and fines of up to $10,000.
Grall's bill posits that "females and males should be provided restrooms and changing facilities for their exclusive use in order to maintain public safety, decency, and decorum." These include "changing facilities" in schools, jails and prisons, public shelters, and health care facilities ranging from optometrists to pharmacies.
The bill defines "female" and "male" by tying those terms to their respective "specific reproductive role." The "female" is tasked with "producing eggs" and the "male" is tasked with "producing sperm."
There are permissible exceptions in the bill. Chaperones for young children are exempt, as are police officers and emergency workers doing their jobs. If the same sex restroom is out of order, then someone can provisionally use the opposite sex facility as long as no one is in there.
Schools are to punish violators in their code of student conduct, and jails and domestic violence shelters must strictly segregate the genders, except for family units in the latter case.
The bill holds that each provision is severable, meaning that a successful legal challenge of one part of the bill would not invalidate the law overall.
There is no House companion for this yet, but should it become law, it goes into effect July 1.
Grall's bill is the latest in a series of recent bills from the Florida Senate that serve as a socially conservative rebuke to the LGBTQ+ community, as the Republican supermajority flexes its muscles. Three of those bills were filed earlier this week by Sen. Clay Yarborough, including legislation to claim territory in classrooms, performance venues and health care facilities in the new front involving children and gender identity.
The bills are:
— SB 1438, which appears to have been inspired by the annual tour of "A Drag Queen Christmas," a show where children were photographed during the holiday season. The legislation would revoke the license of any public lodging that admits a child to an adult live performance. Republican Rep. Randy Fine filed identical legislation in the House.
— SB 1320 which would prohibit people from using preferred pronouns that do not correspond with the gender identity assigned to the person at birth. It would also ban classroom instruction related to sexual orientation or gender identity until the ninth grade. Two related bills are moving in the House. HB 1069 defines "sex" and is moving through committees. HB 1223, concerned with pronouns, sexual orientation and gender identity instruction, was filed Tuesday.
— SB 254 would give the state temporary emergency jurisdiction over children if they are at risk or are getting what some call "gender-affirming care" and others call "sex-reassignment" prescriptions or procedures. Also, it would require health care providers to say they don't provide the treatment to children younger than 18 or face losing their license.
Fine and Republican Rep. Ralph Massullo filed similar legislation (HB 1421) in the House.
—
Florida Politics' Anne Geggis contributed reporting.