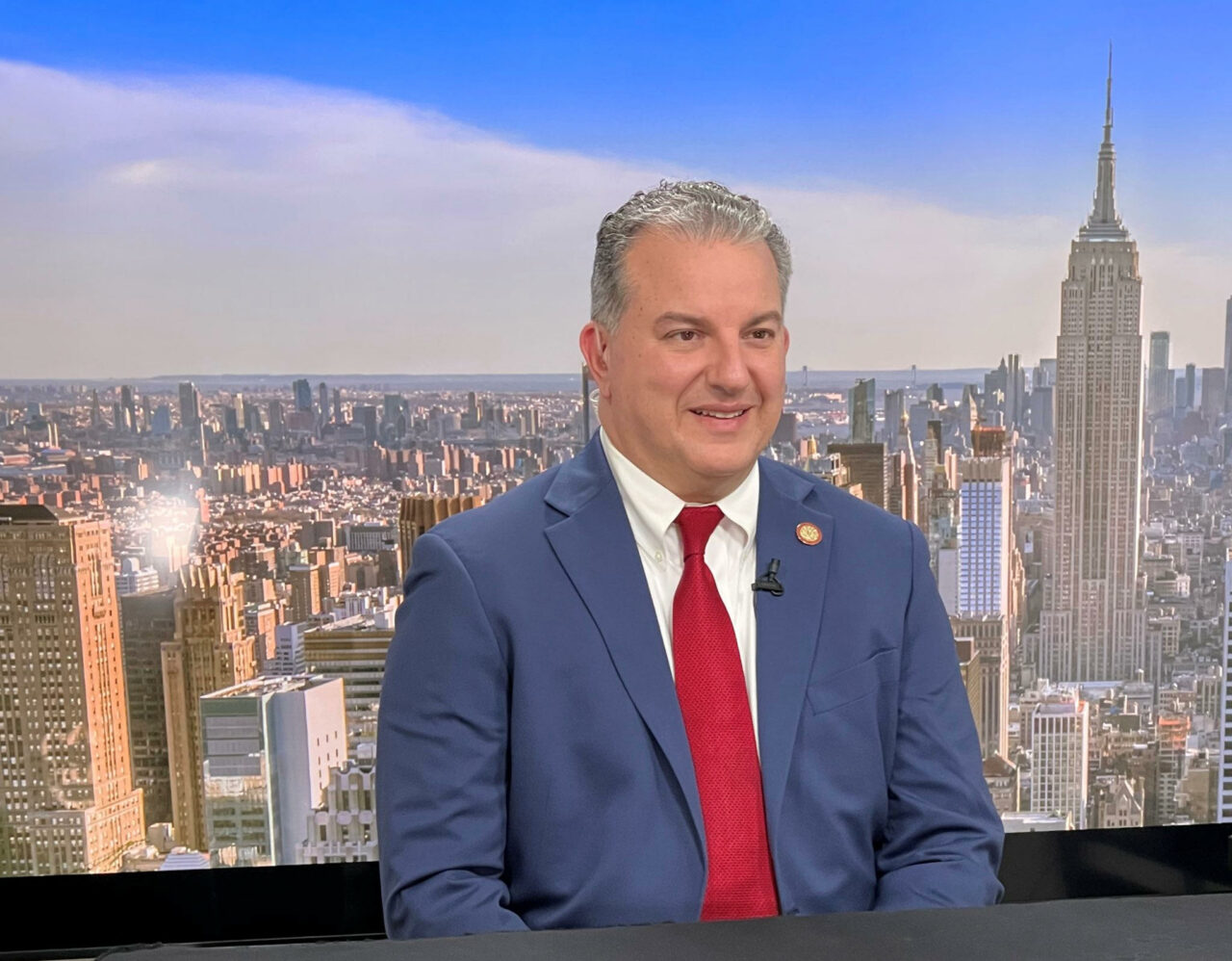 GoFundMe transparency and PTSD coverage for 911 operators are also on Patronis' wish list.
TikTok, tax enforcement agents and socially conscious investment strategies are all targets for restrictions or outright bans under plans pushed by Chief Financial Officer Jimmy Patronis ahead of the Legislature's Regular Session.
Patronis wants TikTok, the app featuring video shorts popular among teenagers, banned from K-12 public schools. He called the app "digital fentanyl" last month when he threw his support behind SB 52 and HB 379. The Board of Governors for the State University System has discussed banning the app, which critics say allows the Chinese government to access users' data, from universities' networks.
"(TikTok) fills their minds with rot and robs them of normal healthy social development," Patronis said. "So as schools are using more and more technology and parents are giving their children smartphones and other devices, Florida schools should take a hard stand that this isn't an acceptable application to be used on school grounds."
The bills, sponsored by Sen. Danny Burgess, a Zephyrhills Republican, and Rep. Brad Yeager, a New Port Richey Republican, would ban students from accessing social media on public school networks and require public schools to teach social media safety with materials provided by the Department of Education.
Patronis, a frequent critic of Democratic President Joe Biden, is also pushing legislation to stifle investigations by the IRS. Federal legislation to use $80 billion to beef up the tax enforcement agency over the next 10 years, including hiring 87,000 more employees, stirred Patronis and other critics, who assume the agents will target Floridians.
"With 87,000 new IRS personnel there is absolutely no doubt that some of those new agents are going to target Floridians based on their political beliefs or the simple fact that Florida's economy has fared far better than most states," Patronis said last month. "Not on my watch."
Legislation (SB 372, HB 507) would require banks to report to the state when the IRS requests access to their records, and allow small business owners to receive compensation if they prove the IRS retaliated against them.
Patronis is also backing proposals from Gov. Ron DeSantis to ban banks and other financial services providers from using "social credit scores" as a component in making loan decisions and preventing them from discriminating against customers on the basis of political beliefs and other characteristics, such as gun ownership. It would ban the use of environmental, social and governance (ESG) factors in making investment decisions at the state and local level.
Patronis is also supporting DeSantis' "Digital Bill of Rights" proposal to limit the data Big Tech firms can collect from users and restrict the content they can censor on their platforms.
Yet more technological troubles are the focus of another plank of Patronis' platform: requiring online charity sites, such as GoFundMe to itemize donations and expenses of each charity. Patronis wants to cut down on online charity scams, especially in the wake of natural disasters, such as hurricanes.
Emergency 911 dispatchers and crime scene investigators would also have post-traumatic stress disorder treatments covered by workers compensation under a pair of bills (SB 352, HB 337) Patronis is hoping to see passed this year.
The 60-day Regular Session starts Tuesday.