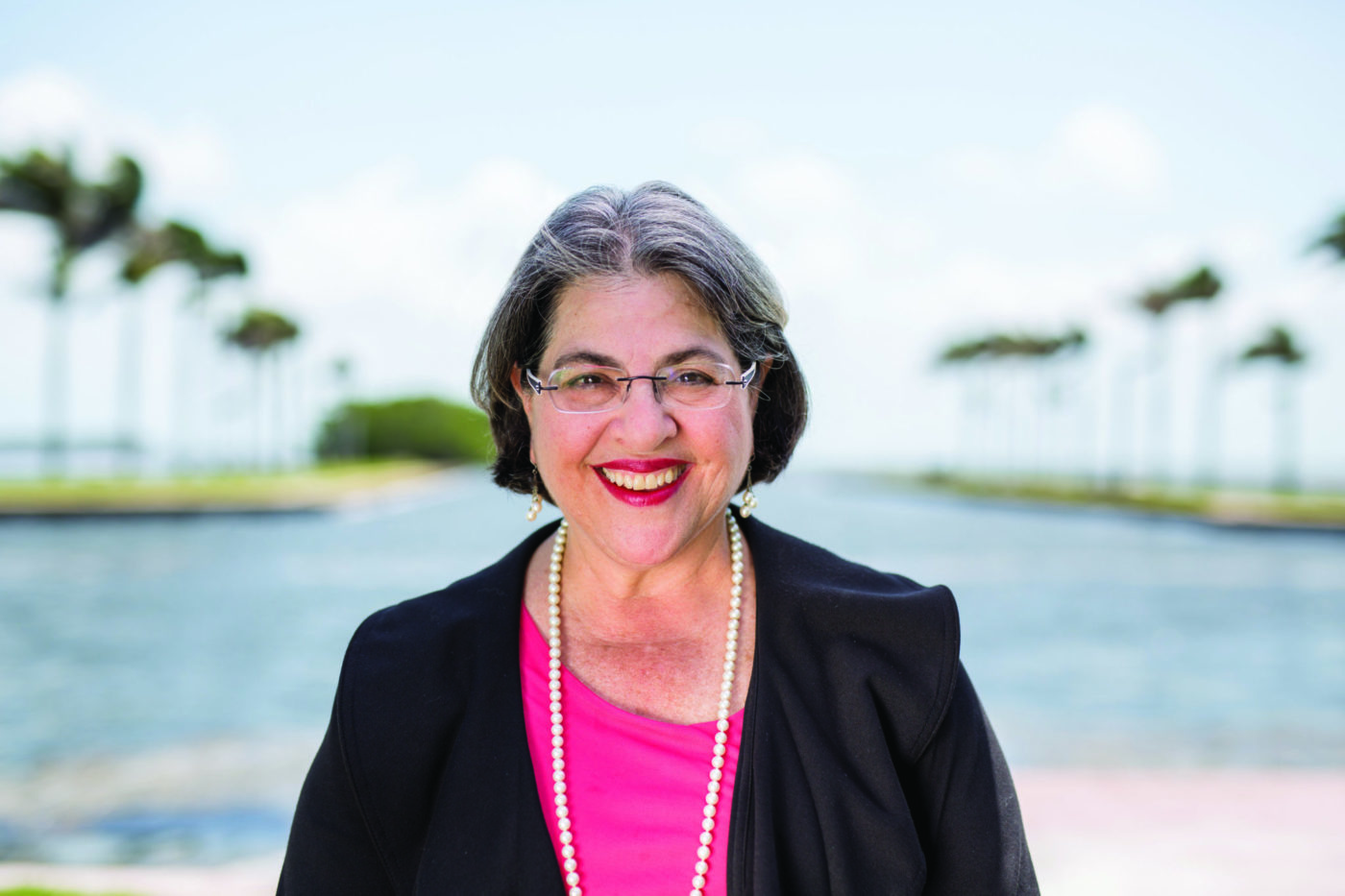 'This is a diverse team of experienced professionals who know what it takes to fight and win.'
Miami-Dade County Mayor Daniella Levine Cava's bid for re-election now has eight key players in place.
Levine Cava's campaign announced its core staff to help her keep office next year. Her top staffers include Senior Adviser and Chief Strategist Christian Ulvert, Campaign Manager Kayla vanWieringen, Finance Director Greg Goddard and Communications Director Claire VanSusteren.
Levine Cava, who launched her 2024 re-election campaign last week, said she is "thrilled" to announce essential players on her team who she hopes "will help lead us to victory."
"This is a diverse team of experienced professionals who know what it takes to fight and win," she said in a statement. "I look forward to the work they will do to ensure that we can continue to build on all of our progress here in Miami-Dade."
Ulvert, a Miami-based Democratic consultant and the President of EDGE Communications, boasts broad experience in Florida politics. He helped Levine Cava defeat an incumbent Miami-Dade Commissioner 2014 and become the county's first woman Mayor six years later.
Other clients of his have included President Joe Biden, State Attorney Katherine Fernandez Rundle, Miami-Dade Commissioner Eileen Higgins, Miami Beach Mayor Dan Gelber, former state Sens. Janet Cruz and Annette Taddeo, and former state Rep. Matt Willhite.
The Florida Division of Elections lists him as Chair of six active political committees. Not counting his involvement in county and municipal elections, he is also the general consultant for the Democratic Legislative Campaign Committee, better known as Senate Victory, and the Persian Gulf country of Qatar, which he, Levine Cava and several other local officials visited in May 2022.
Most recently the Vice President of political and programs at Ruth's List Florida, vanWieringen brings electoral experience at every level to Levine Cava's campaign. That includes serving as the statewide youth outreach coordinator for U.S. Sen. Elizabeth Warren's presidential campaign in Florida and working as a legislative aide in the Florida House.
Goddard for the past 15 years has been the senior strategist and fundraiser for an array of federal, state and local campaigns, including those of U.S. Sen. Amy Klobuchar, former U.S. Sen. Bill Nelson and former U.S. Rep. Val Demings. Most recently, he led fundraising for the successful campaigns of U.S. Rep. Jared Moskowitz and state Sen. Tracie Davis.
VanSusteren is the founder and President of CVS COMMS, is an Emmy Award-winning producer with ample experience in both the public and private sectors. In 2016, Florida Politics named her one of its "30-under-30" rising stars.
Others joining Levine Cava's re-election campaign include:
— African American Outreach Director Stephanie Bromfield, a South Florida broadcaster and public relations specialist with experience across radio, print and television. Bromfield also worked as a senior adviser on Levine Cava's 2020 mayoral campaign.
— Haitian American Outreach Director Elizabeth Guerin, the President of Imaginart Media Productions. Guerin earned the nickname, "the Haitian Oprah," for her work as the producer and host of Haiti's first TV talk show, "A Découvert." Upon relocating to Miami, she launched several Haitian radio and TV shows, including "Bonjour Haiti on Radio Mega and "What's up Haitian!" on NBC Cozi TV.
— Finance Associate Harrison Riumbau, a Democratic fundraiser who previously worked on the campaigns of Oregon Gov. Tina Kotek and former U.S. Rep. Debbie Mucarsel-Powell.
— Deputy Communications Director Gianna Trocino-Bonner, a campaign strategist who previously led policy and advocacy efforts for the nonprofit CLEO Institute and worked for former Tallahassee Mayor Andrew Gillum, former state Sen. Jose Javier Rodriguez.
So far, Levine Cava is the first and only candidate to file for Miami-Dade's next mayoral race, a technically nonpartisan contest whose Primary Election is Aug. 20, 2024, followed by the General Election — if necessary — on Nov. 5, 2024.
In a statement, Ulvert echoed the Mayor's enthusiasm about her staff gains.
"We are excited," he said, "to do the important work ahead of the 2024 election cycle with a strong, diverse, and talented team who believe in Mayor Levine Cava's leadership and commitment to winning the future for Miami-Dade."