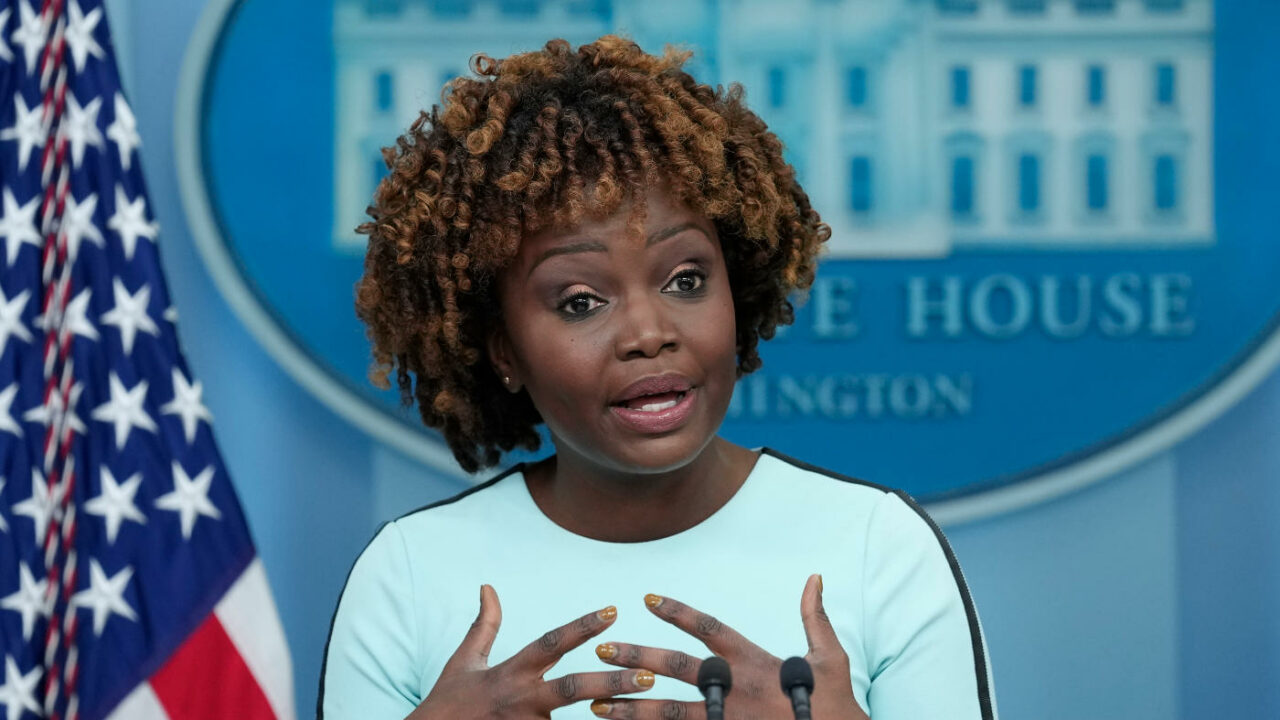 Biden's spokesperson said the question was better suited to the CDC.
Criticism of a travel ban blocking Novak Djokovic from the upcoming Miami Open led to a return volley from the Joe Biden administration.
White House spokesperson Karine Jean-Pierre fielded the serve from Gov. Ron DeSantis, who has urged the Biden White House to rescind the prohibition of the top-ranked tennis player in the world from the South Florida tennis tourney.
Djokovic has not been vaccinated against COVID-19, and DeSantis' pleas to let the Serbian superstar into Florida for the tennis tourney were batted away unceremoniously by Jean-Pierre, as Fox News reports.
"So, on a question regarding the vaccination requirement, I would refer you to the (Centers for Disease Control and Prevention). They're the ones who deal with that. It's still in place, and we expect everyone to abide by our country's rule, whether as a participant or a spectator."
DeSantis wrote the President a letter condemning the "unfair, unscientific and unacceptable" travel ban preventing Djokovic from being able to "delight and inspire" tennis fans at the Miami tourney.

The Governor described Djokovic as "the most accomplished tennis player in history and the reigning top-ranked player in his sport," while invoking John McEnroe, who described the ban as "absurd." He also cited Surgeon General Joseph Ladapo's guidance "recommending against the COVID-19 mRNA vaccines for males ages 18-39 years old," in support of his claim.
Though Djokovic has formally withdrawn from the Miami event, DeSantis' letter contrasts the "travel ban" on Djokovic for his lack of a COVID-19 vaccination to the administration allowing "thousands of unvaccinated migrants" in through the southern border.
DeSantis has suggested alternative modes of entry, meanwhile.
"Now, I would run a boat from the Bahamas here for him. I would do that 100%, but I think his people are looking at it, and I'm not sure that's the way they want to come into the country, which I understand," DeSantis said.