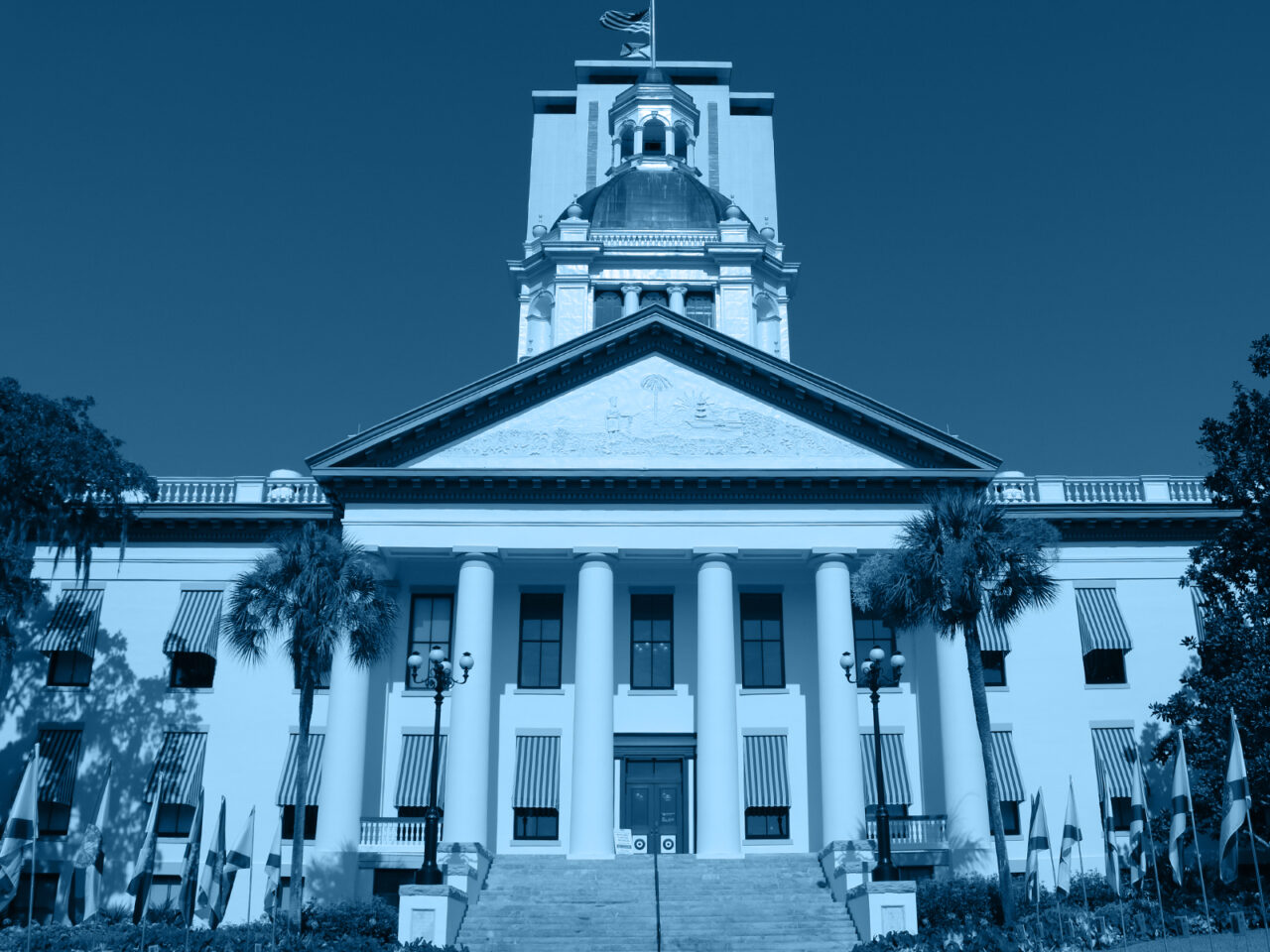 Florida's independent and state colleges are pitching solutions to the looming nursing shortage.
Florida's independent and state colleges say there are additional solutions to the state's looming nursing shortages that could be undertaken by state legislators.
A statewide nursing advisory council formed by Keiser University in July 2022 released its recommendations to increase the state's nursing workforce and some of the suggestions include child care assistance for nurses, grants for additional preceptors, increased funding for the Linking Industry to Nursing Education (LINE) program and using programs like Ease Plus
Lawmakers have taken a keen interest in growing the number of nurses in the state after the release of a Florida Hospital Association (FHA) report that shows Florida will have 60,000 fewer nurses than it needs by 2035.
And that's not the only foreboding analysis. A 2018 study by The American Journal of Medical Quality predicts an overall U.S. shortage of more than 500,000 nurses by 2030.
To watch the coverage, please click on the image below:
To help abate the crisis, lawmakers agreed last year to increase funding for nursing programs by $80 million and created the new LINE program, a $19 million competitive grant program for state colleges, post-secondary career centers and private colleges and institutions.
And this year the Legislature is considering more ways to increase the number of nurses. SB 274 has cleared its committees of reference and is ready for the full Senate to consider.
That bill creates the "Pathway for Military Combat Medics Act" by expanding the award of postsecondary credit for military training and education. The companion is HB 517, which cleared its first committee of reference, and is waiting to be heard by the House Higher Education Appropriations Subcommittee.
But there's more that can be done, say those in the higher education arena.
"Legislators need to continue to listen to educators and on the ground to industry leaders about what they are really facing daily and come up with practical solutions. Not just short term; this is a long-term solution," said Keiser University Vice Chancellor Belinda Keiser.
According to Keiser, the university has graduated 3,200 nurses in the last three and a half years.
St. Thomas University was a member of the Keiser-assembled task force. St Thomas University nursing instructor Pauline Louis noted that 30% of health care workers have children under the age of 14.
"Child care is very important for nurses because it decreases the amount of time that nurses have to call out or have to leave work because they get a sick call from their child," Louis said.
Nursing Consortium of Florida Executive Director and Keiser task force member Ralph Egues, Jr. noted that housing assistance programs could also help ensure the state's financial investment in nursing training.
"We need to make sure that young nurses are able to put roots down and we're not just creating, educating nurses that are going to go to other states (to live)," said Egues.
___
Coming up, the usual assortment of news, intel, and observations from the week that was in Florida's capital city by Peter Schorsch, Drew Wilson, Gray Rohrer, Christine Jordan Sexton and the staff of Florida Politics.
But first, the "Takeaway 5" — the Top 5 stories from the week that was:
Take 5
—Full speed ahead: Gov. Ron DeSantis kicked off his fifth Legislative Session as Governor by touting his record while laying out an aggressive agenda ahead of an expected run for President. DeSantis urged lawmakers to pass an expansive agenda to ban transgender care for minors, impose lawsuit restrictions for businesses, crack down on illegal immigrants and grant protections to teachers while preventing union dues from being automatically deducted from their paychecks.
—Abortion battle is back: As the 2023 Legislative Session kicked off a pair of Republican lawmakers filed bills that could effectively end access to abortions for women in Florida. The bills (SB 300, HB 7) ban abortion beyond six weeks after the date of one's last menstrual period but contains exceptions for victims of documented rape and incest or those facing life-threatening circumstances or a fatal fetal abnormality. Democratic lawmakers condemned the bills noting that the six-week cutoff occurs before many women even know they are pregnant. "This is it. They have come, and if it's a war they want, it's a war they will get," Book said. "This issue bridges the partisan divide, and we will not go down as easily as they believe," Sen. Lauren Book said.
—It's legal: A 2018 law prohibiting the sale of rifles and long guns to people under the age of 21 does not violate the Second Amendment, the 11th Circuit Court of Appeal ruled this week. The National Rifle Association and Radford Fant, the son of former Jacksonville Republican Rep. Jay Fant, filed a lawsuit in 2018 shortly after the law was passed. Lawmakers passed the ban in 2018 after the massacre at Marjory Stoneman Douglas High School in Parkland. The appellate court's three-judge panel that heard the case was unanimous in its ruling.
—All together now: The Florida Senate this week unanimously passed a bill designed to boost affordable housing developments throughout the state by providing tax breaks and boosting funding for existing programs. A more controversial feature of the bill is a provision that bans cities and counties from passing rent control ordinances. Orange County voters approved a rent control measure last year, but it was knocked down by the courts. The measure is a top priority for Senate President Kathleen Passidomo, a Naples Republican.
—Travel ban: Tennis superstar Novak Djokovic withdrew from the upcoming Miami Open after being denied entrance into the United States for refusing to get the COVID-19 vaccine. DeSantis wrote the President a letter condemning the "unfair, unscientific and unacceptable" travel ban preventing Djokovic from being able to "delight and inspire" tennis fans who attended the tournament. White House spokesperson Karine Jean-Pierre avoided answering reporters' questions about the top-ranked tennis star's travel status. "I would refer you to the (Centers for Disease Control and Prevention). They're the ones who deal with that. It's still in place, and we expect everyone to abide by our country's rule, whether as a participant or a spectator."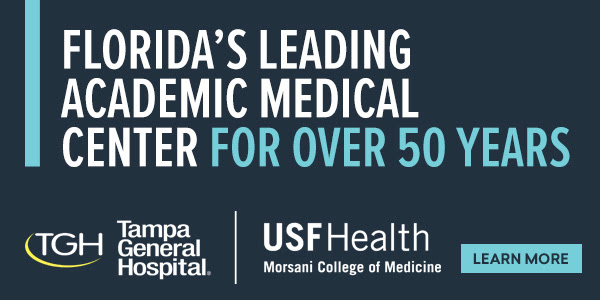 Flight Crew
Attorney General Ashley Moody this past week reached a stand-alone settlement agreement over the proposed merger of JetBlue Airways and Miramar-based Sprint Airlines that could result in more flights in and out of the Sunshine State as well as lead to a surge in new jobs.
Moody announced the proposal a day before the U.S. Department of Justice along with New York, Massachusetts and the District of Columbia filed a lawsuit seeking to block JetBlue's $3.8 billion acquisition of Spirit.
"I am proud to take action to bring thousands of airline jobs to Florida communities, while also ensuring that Florida will see an unprecedented increase in affordable flights and airline capacity to support our growing economy," Moody said in a statement about the agreement.
If the merger does go through, then over the next seven years the newly merged airline will have to increase seat capacity at Orlando and Fort Lauderdale by 50% as well as also increase capacity at all other Florida airports served.
The agreement also calls for the addition of at least 1,000 new jobs to South Florida, at least 500 new jobs to the Orlando region, and at least 500 new jobs to support JetBlue's expanded operations at airports throughout Florida. JetBlue will have to put in place a "no furlough" policy for five years and will provide increased compensation to former Spirit employees.
U.S. Attorney General Merrick Garland, in a statement announcing the federal lawsuit, asserted that the deal would result in higher fares and fewer choices for travelers. The federal complaint contends that Spirit and JetBlue together dominate several routes involving Florida cities and that JetBlue had to lower fares to remain competitive.
Systems check
Losing an hour of sleep sucks but dying in a fire is worse.
Sunday's as good a time as any to double-check your smoke alarm batteries according to Chief Financial Officer Jimmy Patronis.
For those who own a clock that doesn't update automatically, the time change happens at 2 a.m. Those who don't will still get the thrill of pushing a button and hearing a high-pitched, annoying noise.
According to Patronis and house fire experts, Floridians should really test their smoke alarms monthly. According to the National Fire Protection Association, roughly three out of five fire deaths occur in homes with no smoke alarms or nonworking smoke alarms.
A darkly ironic fact not mentioned by the CFO: Smoke alarms typically run on 9-volt batteries, which when stored improperly can generate enough heat to start a fire.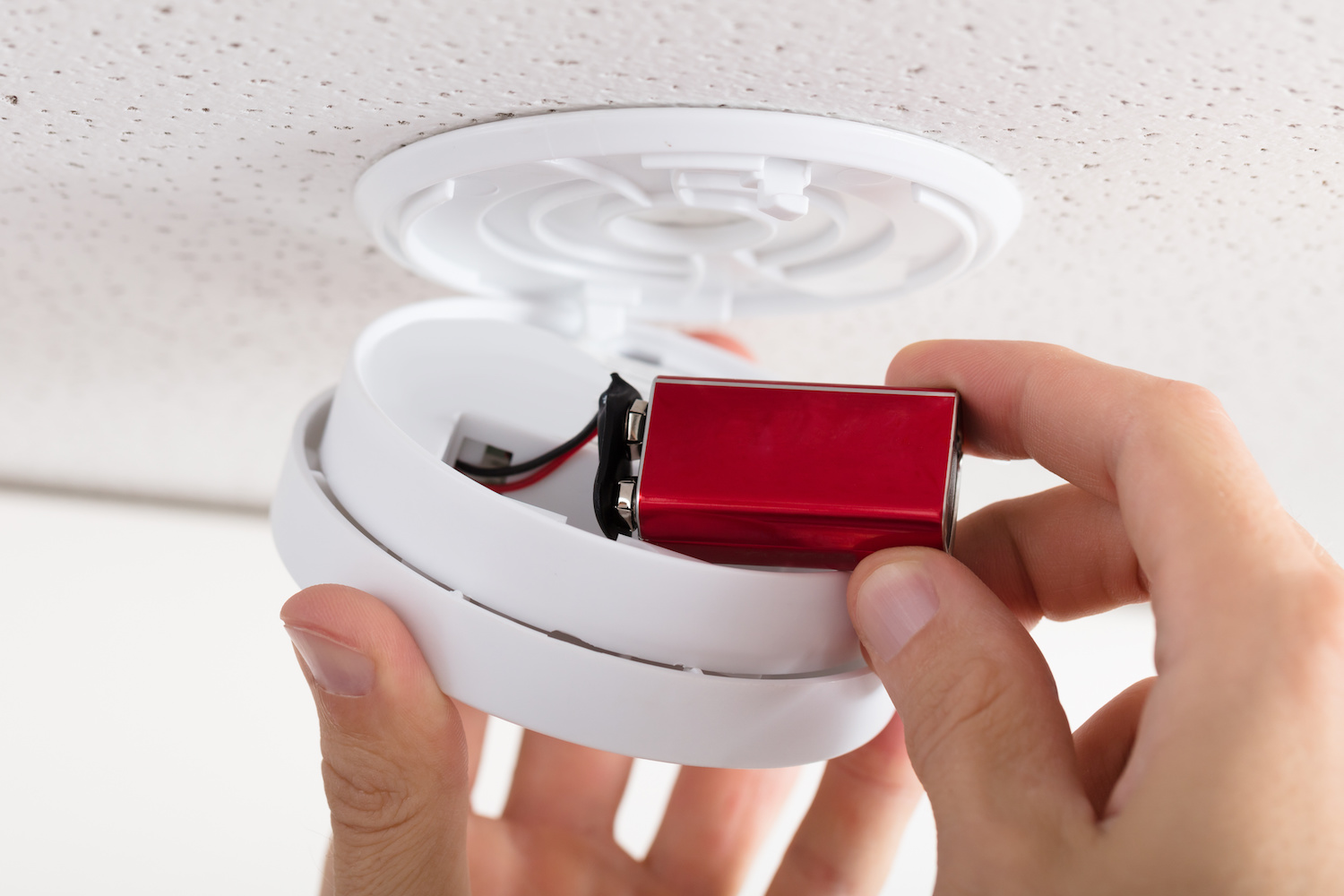 "As we 'spring forward' and change our clocks Sunday, it's also the perfect opportunity to replace the batteries in your smoke alarms and test them to make sure they're working properly," Patronis said in a news release.
"It's also a great time to review your emergency plans with your family to ensure your loved ones are prepared in the event of a house fire or other emergency. Check with senior family members and neighbors as well to ensure their alarms are in working order."
Beyond the monthly tests, the NFPA has a few tips. Replace smoke alarms after about 10 years, consider installing additional smoke alarms and use interconnected alarms that trigger the whole system to sound off when just one detects smoke. And, of course, if a smoke alarm sounds, get out.
Another fun fact the CFO glossed over is there are two main types of smoke alarms: Ionization and photoelectric. The former works by using a radioactive material between two electrically charged plates. The other simply uses a beam of light to detect smoke.
If ionization alarms sound complicated, it's because they are. They are essentially exclusive to the U.S. and, fittingly, they run on Americium. They are banned in some states (Iowa, Massachusetts and Vermont) and several countries since they don't start blaring until a fire is roaring. Consider switching over to a photoelectric — or, even better, a "dual" alarm — when it's time to replace your hardware.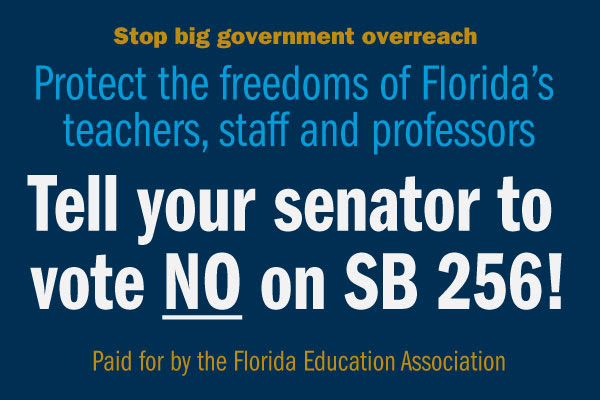 Farm to (lunch) table
The Florida Department of Agriculture and Consumer Services hosted its annual Florida Farm to School Conference this week in Central Florida, connecting schools, distributors and producers to increase Florida agricultural offerings in schools.
Participants were able to learn about school gardening and the procurement process, as well as network with other Farm to School advocates and hear success stories from Farm to School Programs.
"When our schools prioritize Florida-grown food, we all succeed — from the local farmers who grew the food, to those who delivered the food, to the school staff who purchased and prepared the food, to the students who enjoy the fresh, nutritious food and every Floridian in between," Agriculture Commissioner Wilton Simpson said. "The Annual Florida Farm to School Conference presents a valuable opportunity to invite those who take part in bringing the food to our students' lunch table together to make a meaningful impact in the lives of Florida's students and agriculture-related industries."
In addition to enhancing the connection between local growers and communities, the Farm to School initiative also seeks to offer healthier options to Florida students and get students involved in nutrition and agriculture through school garden activities.
During the 2021-2022 school year, Florida schools purchased more than $45 million in Florida products, contributing to $97 million in total economic impact.
To further support Florida growers and the agriculture industry, Simpson is supporting priority legislation this Legislative Session. The bills (SB 1164 and HB 1279) by Sen. Jay Collins and Rep. Danny Alvarez would create a purchasing preference for food grown by Florida farmers.
Instagram of the week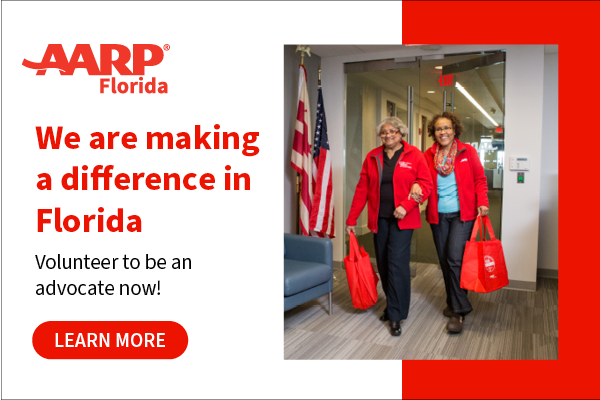 Get your groove on at The Grove
If you're going to be in Tallahassee this weekend, make sure to check out the sixth annual Grove Day celebration this Saturday at the Grove Museum.
It'll be an opportunity to learn about Tallahassee and Florida history, stroll around the grounds, listen to some jams and, of course, eat.
"Grove Day celebrates the anniversary of the opening of The Grove Museum and is a great opportunity for the whole family to enjoy live music and performances, food trucks, outdoor games and activities, guided tours, and share information about local cultural opportunities," Secretary of State Cord Byrd said in a prepared release announcing the celebration.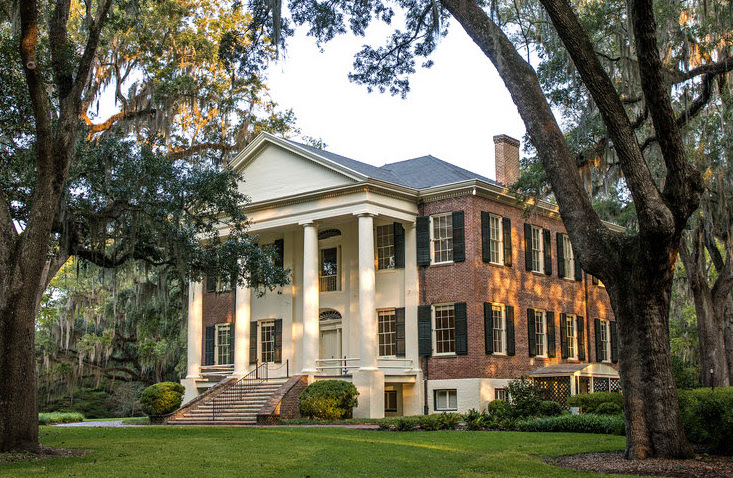 The Grove Museum's mission is to preserve and interpret the Call-Collins House, its historical collections, and to engage the public in dialogue about civil rights and American history.
The house was built circa 1840 by enslaved labor and is an example of antebellum architecture. The house was home to several generations of the Call and Collins families and was the residence of former Florida Gov. LeRoy Collins and his wife, Mary Call Collins. LeRoy Collins served as Florida governor between 1955 and 1960.
While he was elected as a segregationist he acknowledged while in office that he could not reconcile segregation with his religious faith or his sworn duty to represent all the citizens of Florida and announced that racial discrimination was contrary to "moral, simple justice."
President Lyndon Johnson chose Collins to direct the conciliation service created by the 1964 Civil Rights Act, and Collins arranged a peaceful conclusion to the famous Selma-to-Montgomery voting rights march.
When Collins ran for the U.S. Senate in 1968 pictures of him at Selma were used by his opponent who labeled him "Liberal LeRoy." The defeat ended Collins's political career.
Welcome home
Enterprise Florida is back in the states after what it says was a successful trade mission to Brazil.
The delegation EFI sent on the Feb. 27-March 2 trip included Florida Department of Transportation Secretary Jared Perdue, representatives from Florida seaports and airports, and various Florida companies and community partners.
"Florida leads the country in trade with South America and this mission will build on existing relationships and create new ones that will further economic growth in our state," said Laura DiBella, who was recently sworn in as Florida's Secretary of Commerce and president and CEO of Enterprise Florida. "Our delegation is committed to expanding business and employment opportunities to ensure our state remains the best place in the nation to live and work. We are excited to showcase Florida's world-class infrastructure that will continue to increase positive economic outcomes for our state's workforce."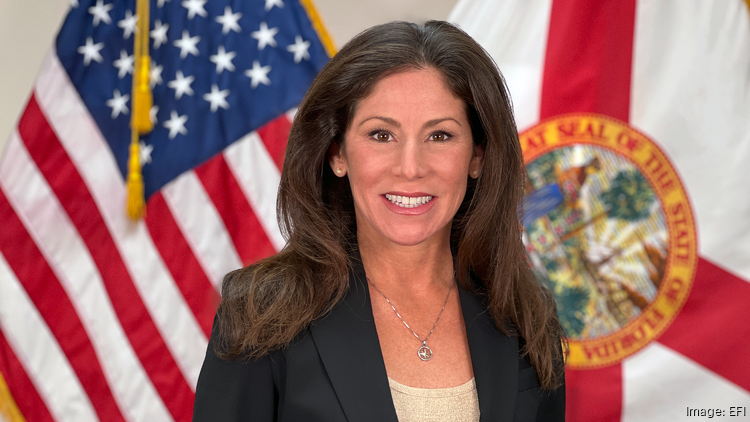 Enterprise Florida's news release dropped a day after House Speaker Paul Renner announced that he plans to resurrect a fight he previously led to eliminating the public/private group — and two days after a bill was filed to do just that.
"We will zealously guard taxpayers' money, ensuring it's not spent on programs or agencies that have outlived their usefulness," Renner said in his Session opening speech. "Enterprise Florida has overpromised and underdelivered for years and drains funds from higher priorities. If this were Washington, D.C., it would live on forever, unchanged and unchallenged; but the Florida way requires us to retain only what works and eliminate what does not."
Sponsored by Fort Myers Republican Rep. Tiffany Esposito, the legislation (HB 5) would strike all mention of Enterprise Florida from statute, leaving other departments to handle business that the organization typically provides assistance on — the Secretary of State would be responsible for international activities and the Department of Economic Opportunity would coordinate undertakings between businesses and cultural organizations.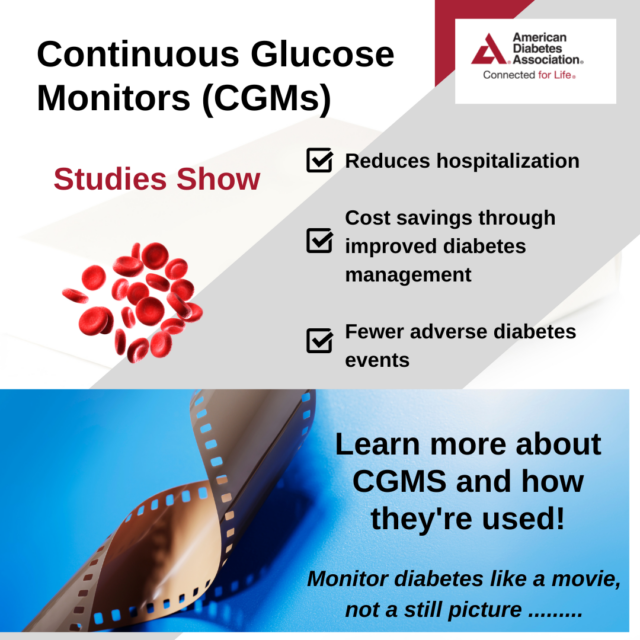 Springtime in Tallahassee
Sen. Jim Boyd loves Tallahassee.
But not in the spring.
Boyd appeared before the Senate Health Policy Committee Monday, his voice hoarse.
"I'm not contagious; I'm not sick; I don't have anything wrong, except my allergies are horrible this time of year in Tallahassee," Boyd told Committee members as he discussed SB 356, a telehealth dental bill.
"I love Tallahassee, but not what it brings this time of year."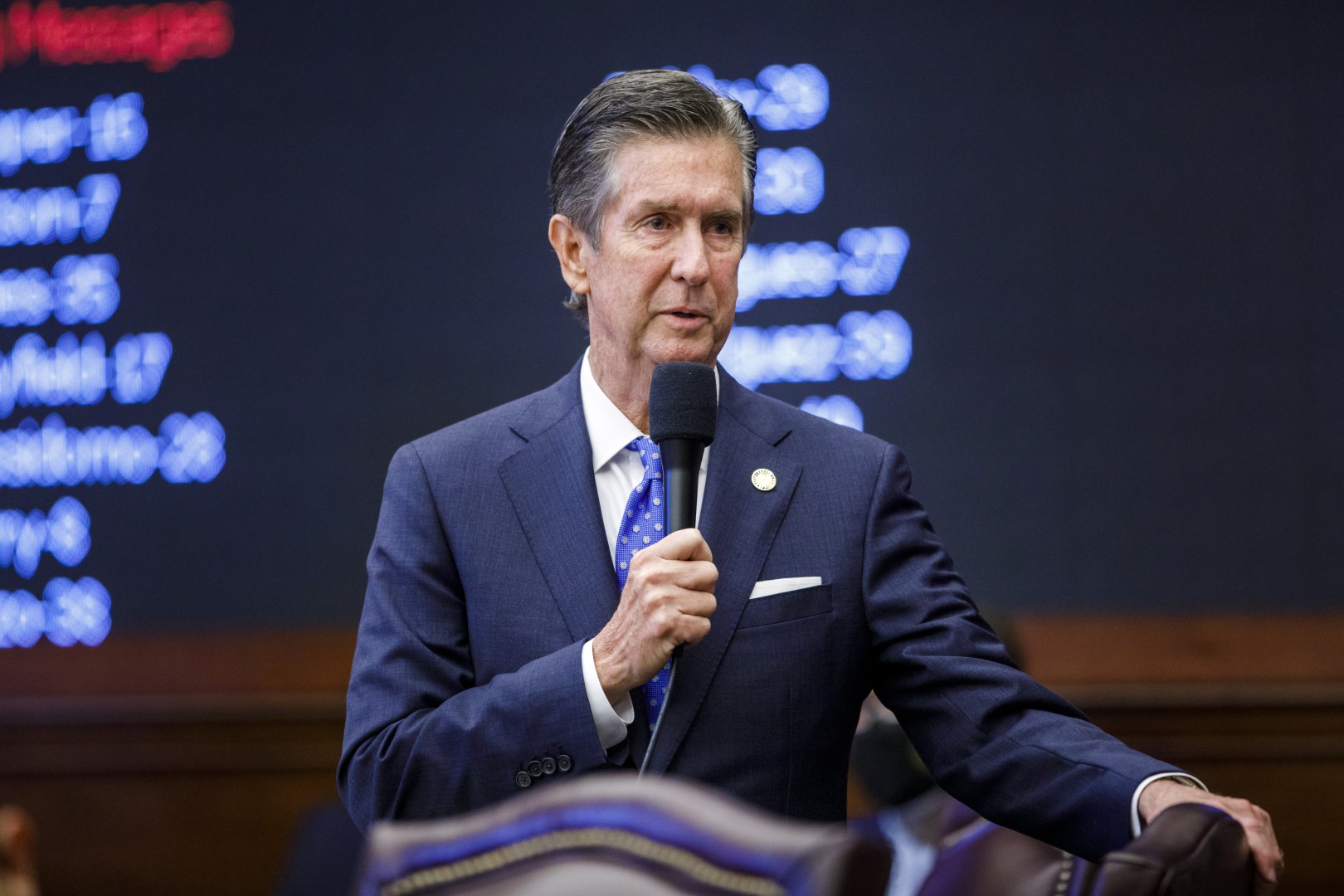 We are assuming that Boyd was referring to the abundant amounts of pollen in the Capital City during the spring that triggers people's allergies and dust cars with a greenish-yellow hue, and not the lobbyists who trek here in droves for the 60-day Legislative Session.
Luckily for Boyd, he only has to deal with the allergies during odd-numbered years when the Legislature convenes for Session on the first Tuesday after the first Monday in March.
During even-numbered years, the Legislature convenes in Regular Session on the second Tuesday after the first Monday in January.
DROP it
Legislation from two Central Florida lawmakers could allow more retired teachers back in the classroom.
Sen. Vic Torres and Rep. Rita Harris have filed bills (SB 896, HB 905) that would make changes to the Deferred Retirement Option Program, or DROP. If passed, the legislation would remove any time limitations from eligibility.
"Florida is dealing with a staff shortage in their schools, and it's not only a shortage of teachers, it's also a shortage of support staff like bus drivers, school counselors, and even school nurses and in fact, retired faculty can't even come back to volunteer at a school," said Harris, an Orlando Democrat.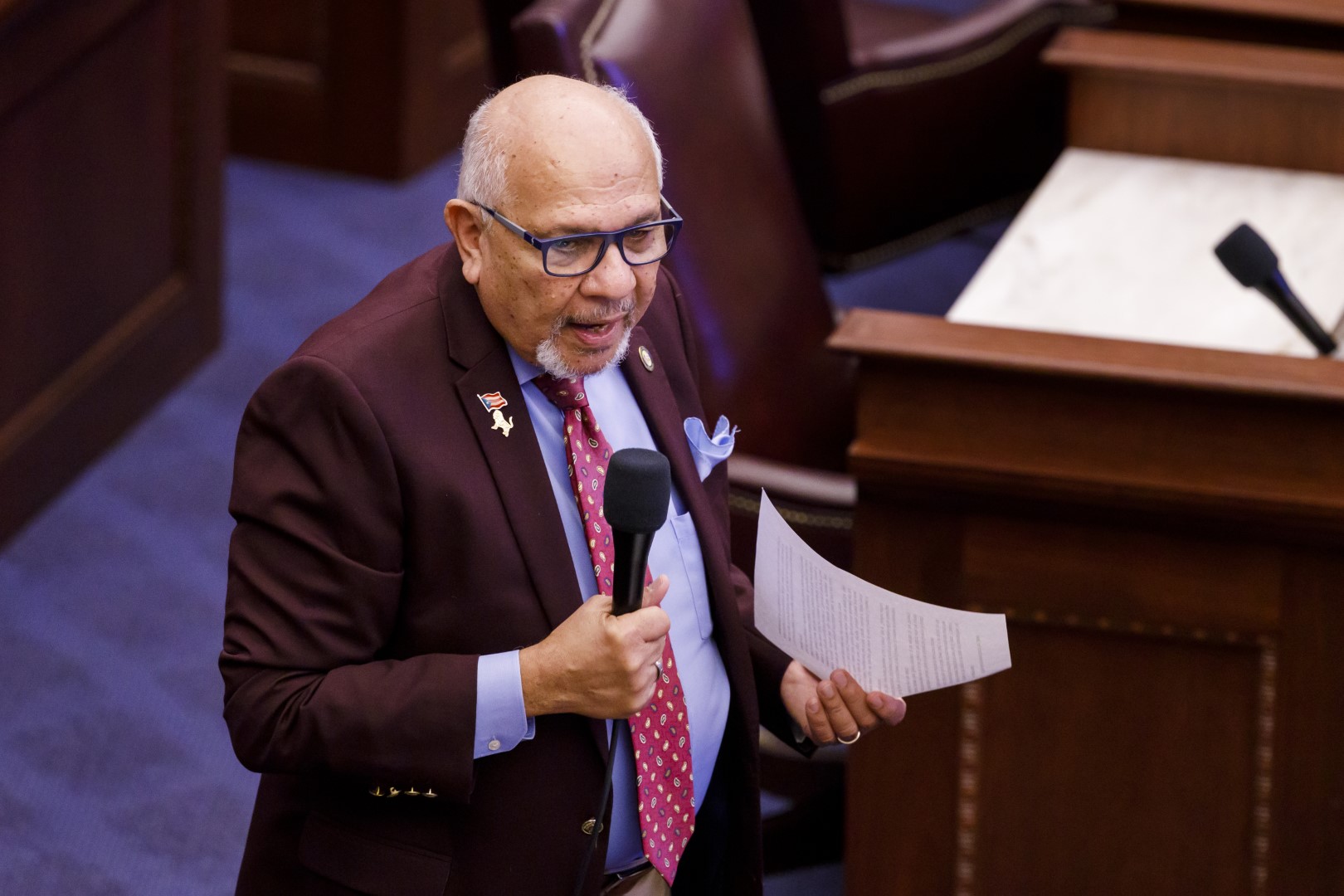 The DROP program allows state employees to begin accumulating monthly Florida Retirement System benefits in a trust fund while continuing to work, but only for up to five years depending on how long the employee has worked with the state. When an employee reaches the retirement point, they can have the benefits paid out in a lump sum, rolled over into another qualified plan, or a combination of both.
The legislation filed by Torres and Harris would remove the forced end date for teachers, school nurses, administrators and bus drivers when they reach the end of the DROP plan.
Torres, an Orlando Democrat, said those employees who want to work for the schools or come back after retirement should be able to do so without compromising their benefits.
"The DROP program provides options for all Florida State Retirement System employees to supplement their financial retirement benefits and plan for their final retirement employment date and these school employee personnel who are currently excluded should be able to access the same benefits as all other FRS employees," Torres said.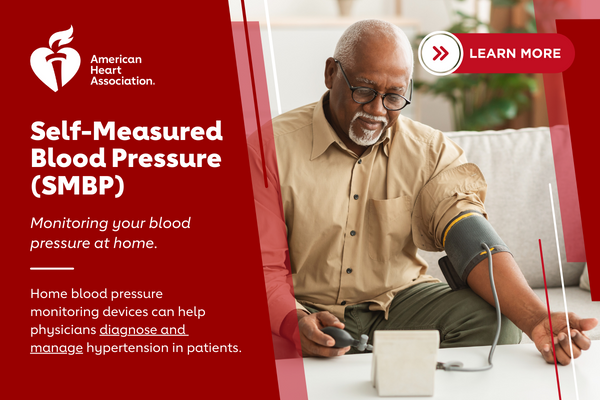 New digits
A new area code will soon become synonymous with Palm Beach County: 728 is joining 561 in the land of storied mansions and sugar cane fields.
Continued growth means the county is running out of unique combinations to go with 561 after accommodating the area for 27 years, officials with the state Public Service Commission (PSC) said.
"We believe the approval of this new overlay will help PBC continue to meet the demand for new phone numbers," Andrew Fay, the PSC Chair said in a prepared statement.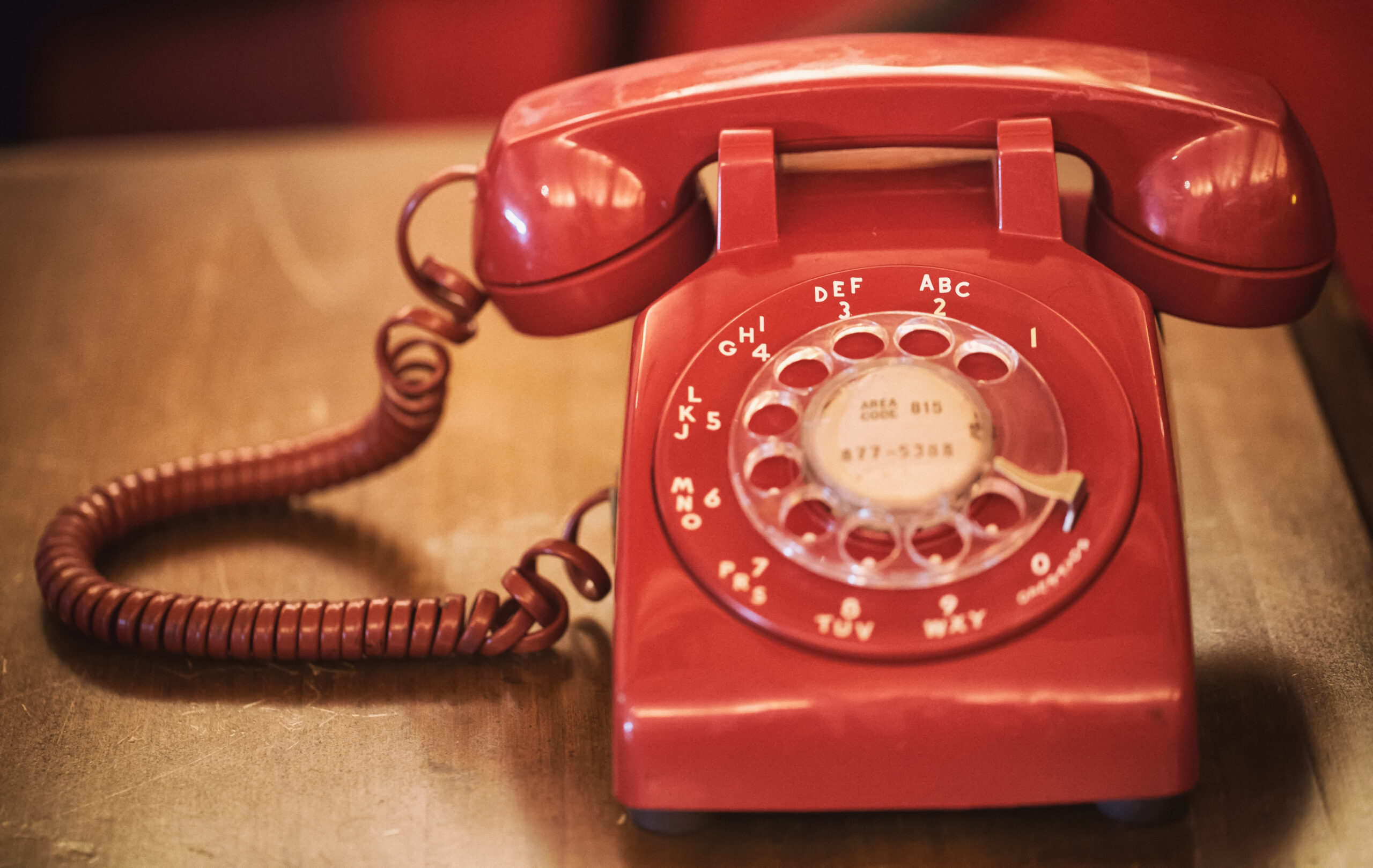 At one time, the 305 covered the whole state, when it was introduced in 1947.
The 561 came into being when the area's growth meant that Central Florida's 407 ran out of possibilities. The new area code marks the fifth time that one greater metropolitan area has multiple codes in it. Miami-Dade and Monroe counties will soon have three area codes.
Each area code presents about 8 million unique, 10-digit possibilities.
Existing Palm Beach County customers will keep their current digits, but new customers, or requests for additional lines, may be assigned the new area code. Everyone will continue to dial the area code plus the seven-digit phone number to make local calls (10-digit dialing).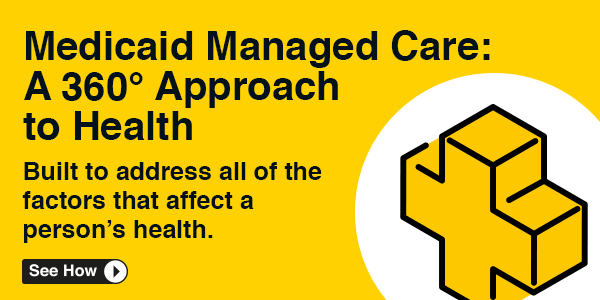 Do-over!
A bill that would put the Governor in charge of all appointments to the Florida High School Athletic (FHSAA) governing board is heading to the House floor after receiving a nod from the House Education and Employment Committee this week.
The FHSAA, a private, nonprofit organization that oversees sports for grades 6-12, recently made headlines when the form questions for female student-athletes regarding their menstrual history were going to become mandatory. But the bill (HB 225) was drafted before that controversy erupted, said Rep. Fred Hawkins, the bill's sponsor.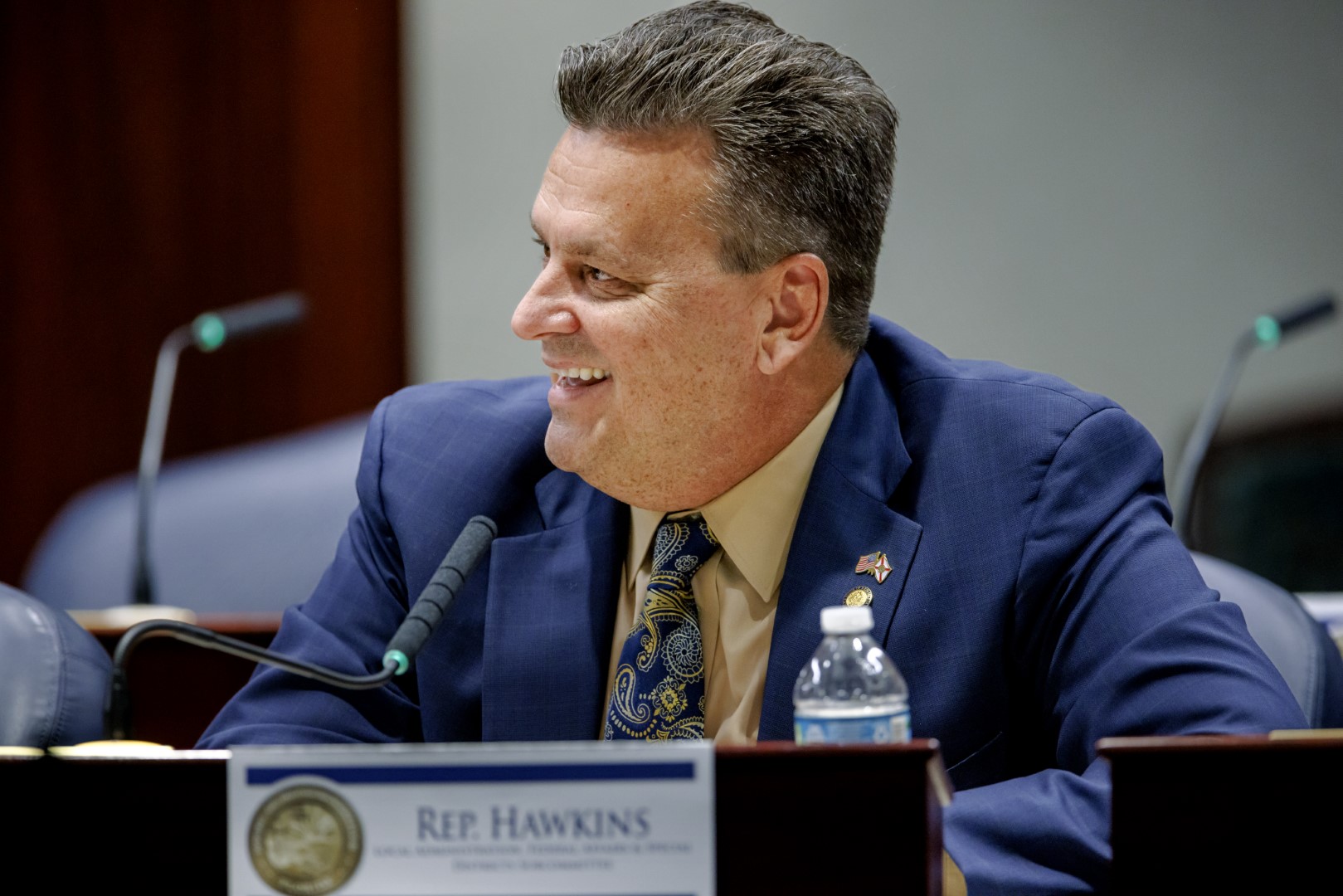 "When it comes to our student-athletes, we have School Boards, local governments that make decisions for us," Hawkins said. "This organization has full autonomy right now. They are not accountable to anybody."
He cited the latest controversy and said, "With some oversight … an embarrassment like that would go away."
Greg Damon, FHSAA's executive director, urged lawmakers to downvote the bill that decreases the number of board members from 18 to six. The way things currently are is representative, he said.
Rep. Randy Fine noted that the FHSAA started by keeping Black student-athletes from playing with White ones.
"I would caution us from saying that this organization was created as a representative democracy with a big part of our population wasn't allowed to participate in competition," he said.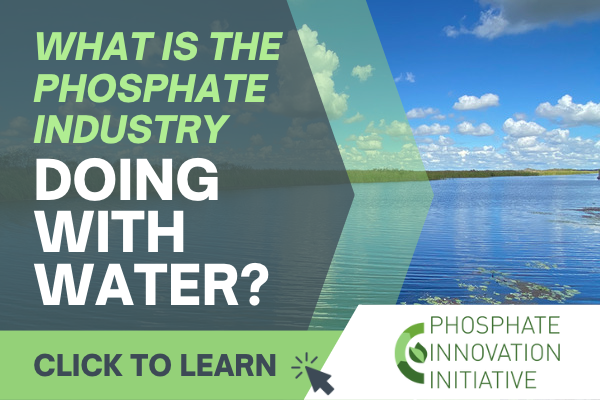 Gator giggin' time
If your two favorite hobbies are killing alligators and cashing checks, the Florida Fish and Wildlife Conservation Commission has a job for you.
FWC's Statewide Nuisance Alligator Program is on the hunt for a contracted nuisance alligator trapper in St. Lucie County.
It's not the most glamorous gig — FWC admits that the pay isn't great and says the best guy or gal for the job should have the hustle and drive to sell "alligator products" to make a career out of it. Trappers also must show up with their own equipment, such as a truck, boat, snares and hooks.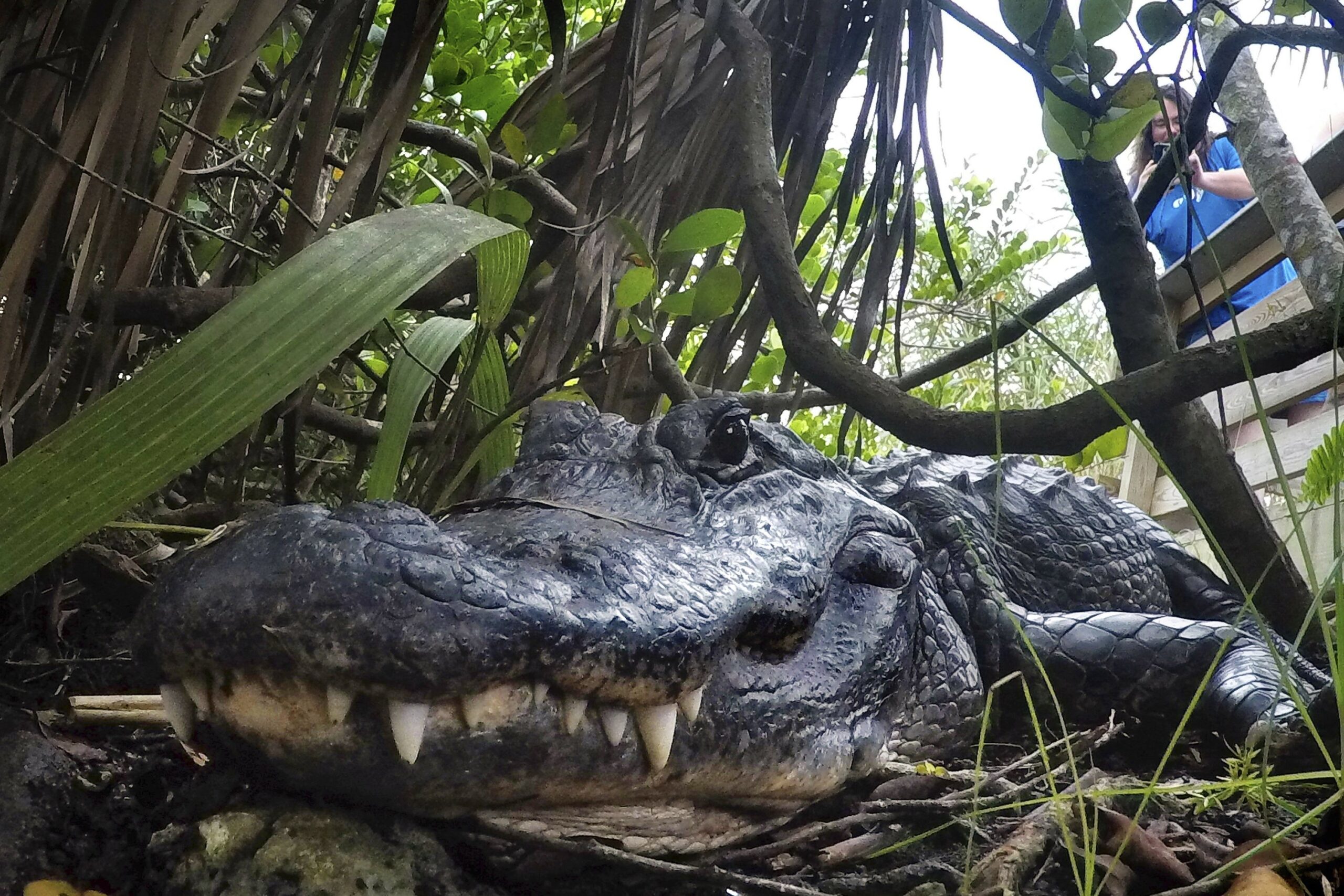 If a gator happens to bite you, well … tough, because trappers assume personal liability for health, welfare and safety of themselves and their trapping agents.
Of course, it's also important for trappers to "project a positive image" while wrasslin' 800-pound crocodilians.
If you think this is a great job for someone with a criminal background, FWC has one thing to say to you: LOL. According to the job listing, people with a criminal history shouldn't apply.
Still interested? Go for it.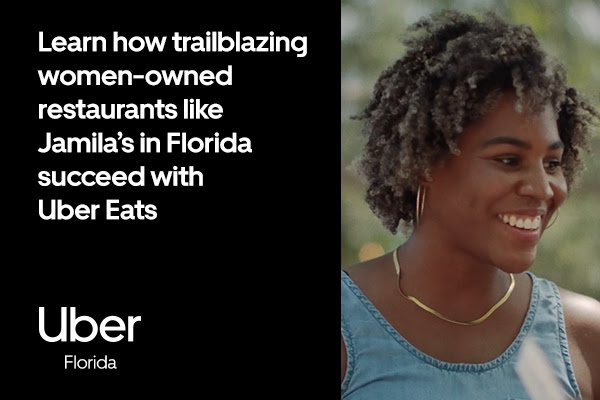 Pay them more
How do low salaries, heavy caseloads, limited work flexibility, and high turnover rates among assistant state attorneys (ASAs) and assistant public defenders (APDs) impact Florida taxpayers?
A Florida TaxWatch report released this week, "Why Taxpayers Should Care About Workforce Instability with Florida's Public Defenders and State Attorneys," answers the question.
The report shows that while ASA and ADP salaries have increased over time, they haven't risen at the same rate as inflation or the general cost of living.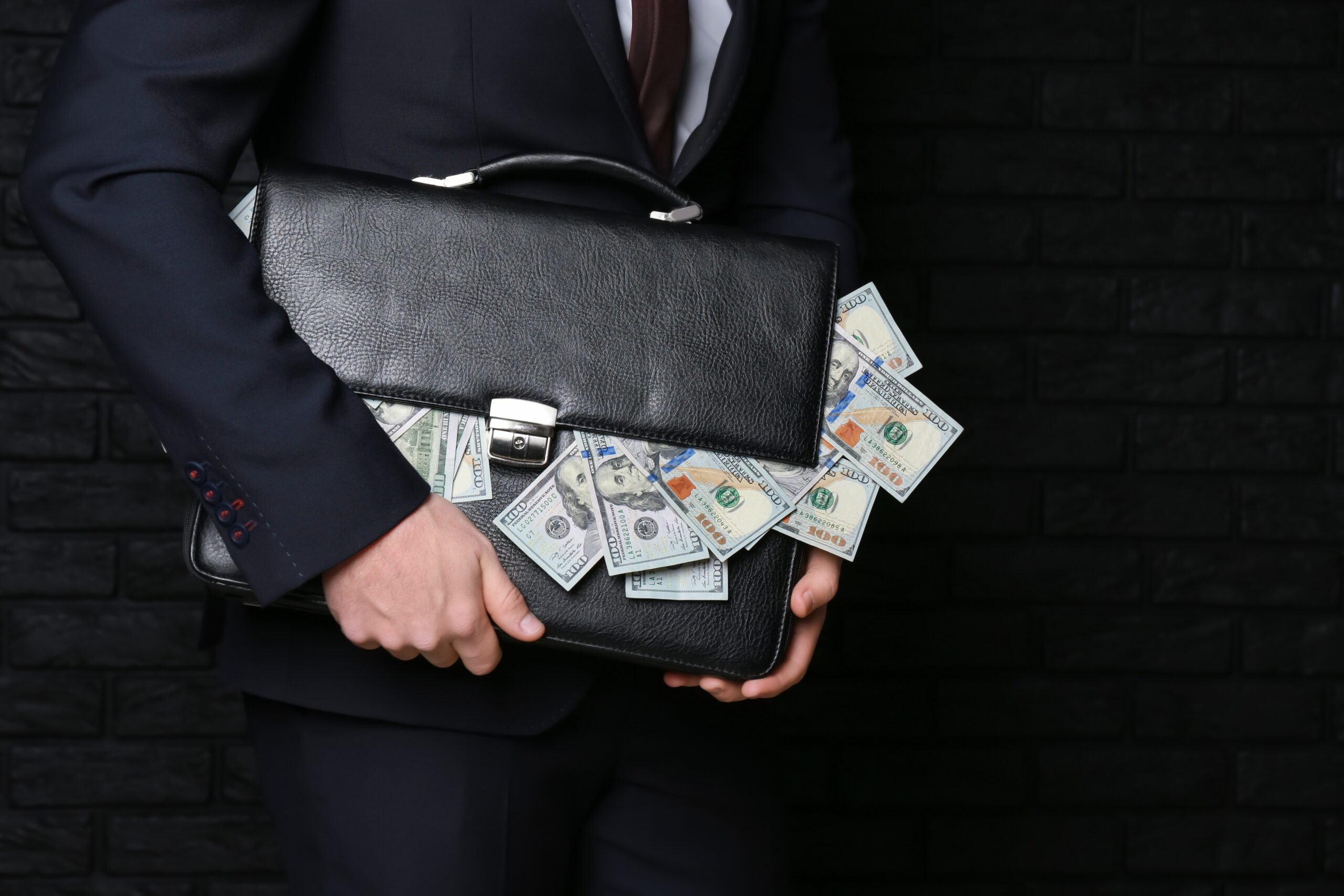 As of 2021, the average ASA salary in most (95%) of Florida's circuit courts was $60,439, which is less than the average pay nationally for the position, or $66,802. Likewise, the average APD's salary in most circuits (85%) was $60,461, also below the national average of $65,939.
Unsurprisingly, turnover in those offices remains high.
In 2021, there was a 27.7% turnover rate among APDs and a 23.4% turnover rate among ASAs. That's significantly higher than in 2014-15 when Florida TaxWatch last examined the salaries.
When APDs or ASAs leave their jobs, their cases must be assigned to other existing staff who may not be as experienced or already have full caseloads.
"This puts more stress on the remaining staff, ultimately contributing to job dissatisfaction that accelerates already high turnover," the TaxWatch report notes, adding that "such high turnover ultimately adversely affects the safety of our citizens and taxpayers."
DeSantis has recommended spending an additional $6.8 million for salary adjustments for all sworn law enforcement officers within the Florida Department of Law Enforcement, the Department of Legal Affairs, State Attorneys' offices, and the State Courts system.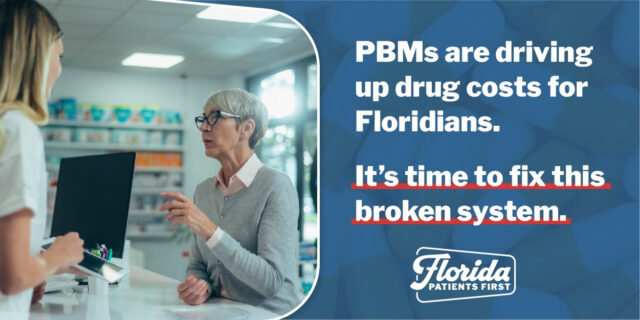 ProStart scholars
Select Florida high school students competing in the annual Florida Restaurant and Lodging Association Educational Foundation Hospitality & Tourism Management Program and ProStart Culinary Competition have been offered more than $1.6 million in scholarships.
Some 340 students from 46 schools participated in the 22nd annual ProStart completion. Students took home prizes and scholarship opportunities in areas including culinary arts; management; edible centerpiece and the Waiter's Relay.
"As a top destination for tourism and hospitality, it is fitting that Florida continues to lead the way in high school hospitality courses," said Carol Dover, President & CEO of the Florida Restaurant and Lodging Association (FRLA). "We boast the largest ProStart program in the U.S. and are the only state to produce a statewide HTMP contest. These competitions are important as we invest in our students who are the future of this great industry, and it is truly a thrill to see them in action. Congratulations to these outstanding young men and women and to their instructors who devote so much time to their training."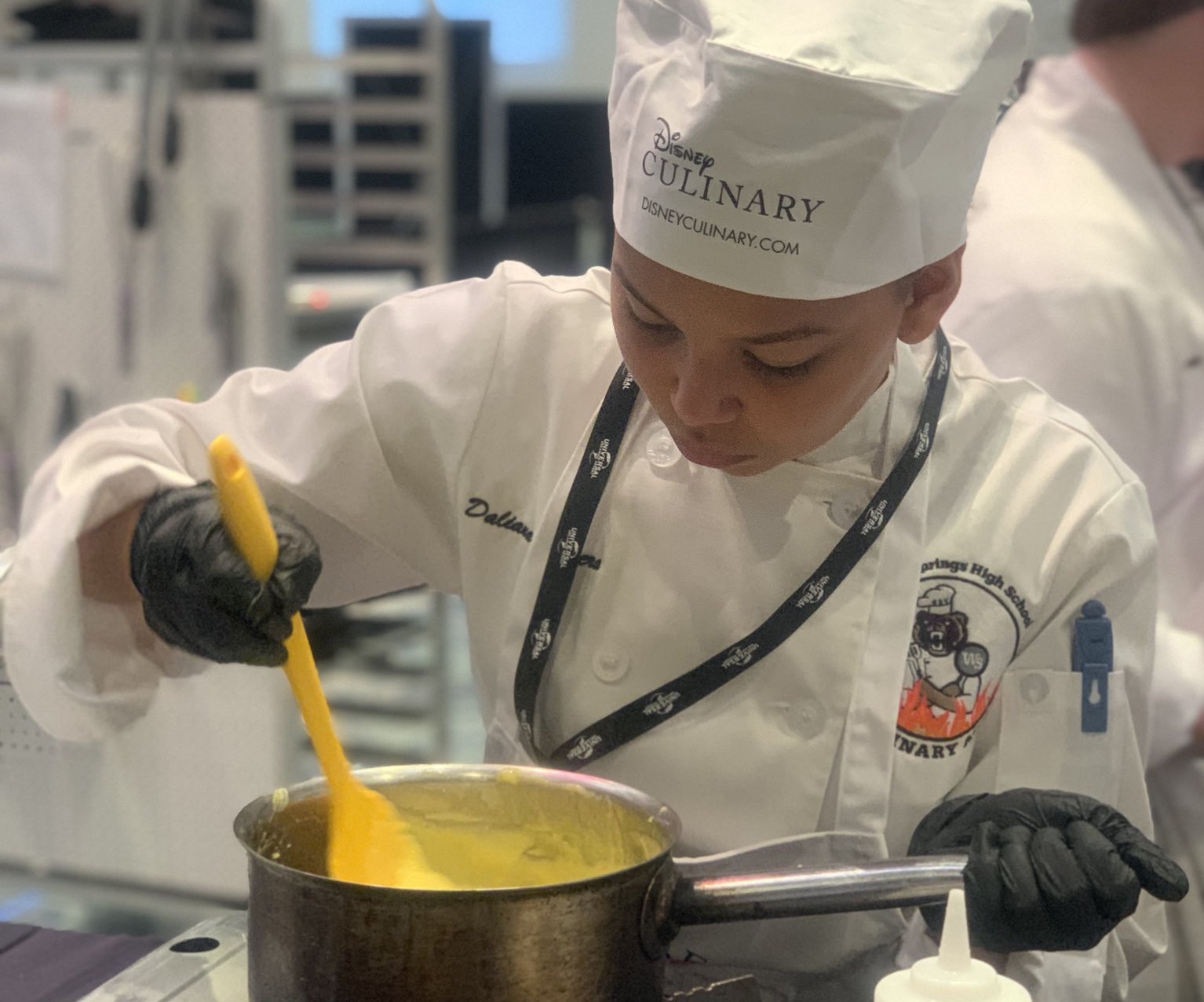 In addition to the Florida Restaurant and Lodging Association Educational Foundation, other groups and businesses also offered scholarships, including Universal Orlando, Disney Culinary, National Restaurant Association Education Foundation, Keiser University Center for Culinary Arts, University of Central Florida Rosen College of Hospitality Management, American Culinary Federation, Ecolab, Florida Atlantic University, and At-Sunrice Global Chef Academy.
Winners will advance to the national ProStart Invitational in Washington D.C. in May. The Florida event was held in Orlando at the Rosen Plaza Hotel.
"This year's ProStart and HTMP competition event featured the hard work and talent of our top hospitality students," said Laura Rumer, Director of the FRLA Educational Foundation. "It was wonderful to see the lively competition, strong teamwork, and awesome school spirit of these kids and their instructors. We are grateful to all who participated from across the professional hospitality industry, including our judges and volunteers. We are hopeful for the bright futures of these students and the hospitality industry."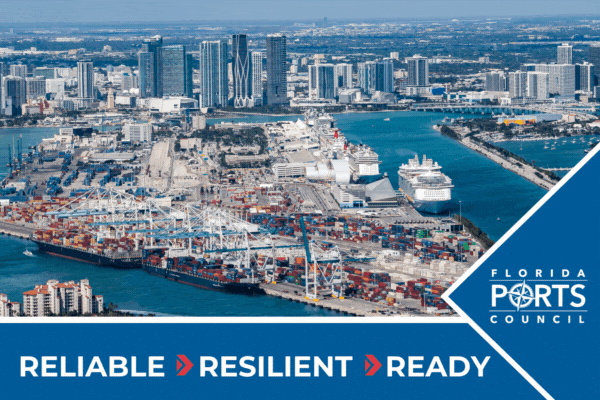 Dancing for dollars
Florida State University's largest student-led organization, Dance Marathon, hosted its 28th annual Marathon weekend March 3-5 at the Donald L. Tucker Civic Center, raising more than $1.3 million throughout the past year for local children in need of specialized pediatric and medical care.
More than 1,000 FSU students danced for the cause.
"It's really special to be able to come together on one weekend to be in the same space like the Civic Center and just be able to celebrate everything that we were able to accomplish this year with everyone who played a huge part in our movement," said Lindsay Wilson, executive director of Dance Marathon at Florida State University.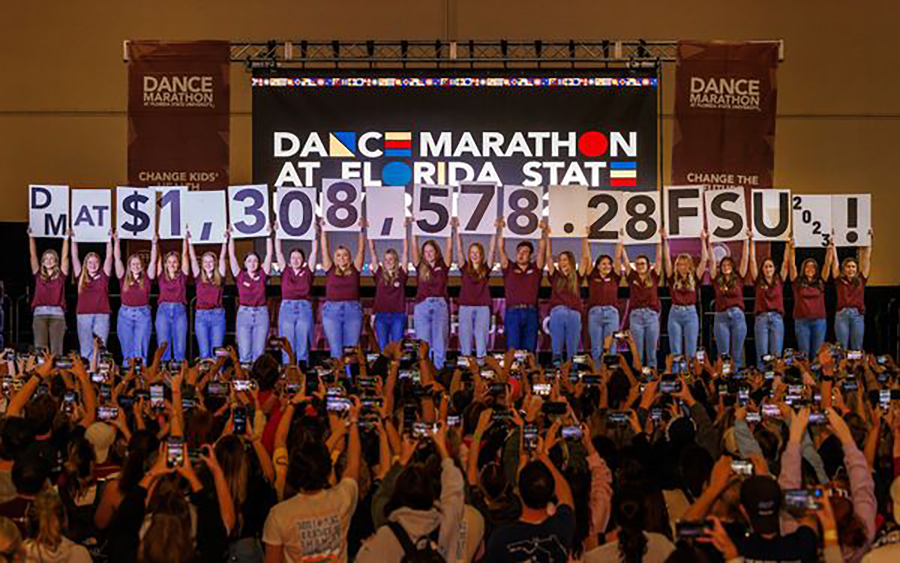 Throughout the year leading up to the dance marathon, participants raise funds through individual and organizational fundraising efforts. Then they gather for the 30-hour marathon, standing for children who cannot.
During the event, "miracle families" speak at the start of each hour to share how fundraising efforts have benefited them.
"The miracle stories are my favorite part, and it makes it all worth it for me," said Piper Green, a student delegate for Dance Marathon. "What they are enduring in their lives is so much harder than standing for 30 hours, so that's why I do this."
The motto for this year's marathon was "We'll Be There," a nod to the group's commitment to ongoing support for children in need.
"As long as kids need hospitals, Dance Marathon will be there to support them," Wilson said. "No matter the number that's raised at the end of the year, we know that we did everything we could to support these children and their families, and we know that we've made an impact on them."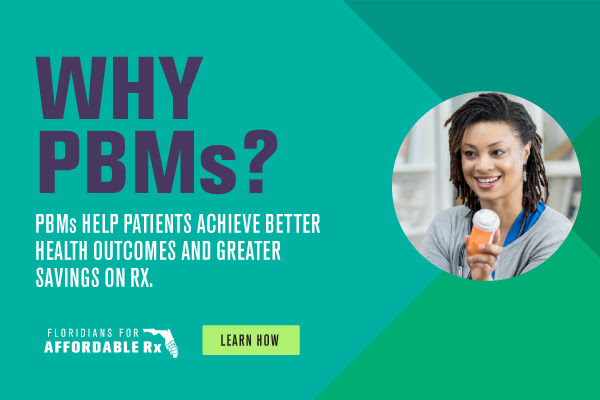 Capitol Directions

Ron DeSantis, Ashley Moody — Up arrow — So, is it legally the "Biden Border Crisis" now?
Ron DeSantis, Part 2 — Up arrow — Champion of the free press wasn't on our bingo card, but we'll take it.
Casey DeSantis — Up arrow — Those. White. Gloves. Were. Everything.
"The Courage to Be Free" — Up arrow — The sequel is better than the original. On the sales charts, at least.
Richard Corcoran — Up arrow — New College wasn't burnt in a day.
Jason Brodeur — Down arrow — Maybe he can blog about being butthurt.
Passidomo & Renner — Up arrow — They know they have 60 days, not 10, right?
Alexis Calatayud — Up arrow — This freshman is going places.
Toby Overdorf — Down arrow — Actually, Representative, the Governor is not your "boss."
Vic Torres, Rita Harris — Crossways arrow — It's a good bill, but if they want it to pass they should DROP it in a Republican's inbox.
School choice — Up arrow — Start planning campus visits.
Enterprise Florida — Down arrow — They might have said their last adeusinho last week.
Minor leaguers — Crossways arrow — Baseball may be a religion full of magic, cosmic truth, and the fundamental ontological riddles of our time, but it's also a sub-minimum wage job.
Open carry — Down arrow — Keep it in your pants.
Florida Sheriffs — Up arrow — If you want to carry a gun on your hip, you need a badge on your chest.
FJA/Trial Attorneys — Up arrow — The Senate pumped the breaks on tort reform and now the trial bar is stacking concessions.
Insurance companies — Down arrow — Anyone else notice they're not appearing at hearings due to their "wokeness?"
Sleeping in — Up arrow — Thank you, Rep. Temple. Signed: Parents of teenagers.
TikTok — Down arrow — It's going to be really dull between 7:30 a.m. and 3 p.m. Not Reels dull, but still.
Novak Djokovic — Up arrow — Whether he gets on the boat or not, the Governor essentially booked his first celebrity RNC speaker.
Ken Welch — Crossways arrow — Don't poke the bear if you are underprepared to deal with it.
ERIC — Down arrow — The last time an Eric got done this dirty was Boy Meets World season 4.
Rumble — Up arrow — K-Mart YouTube came to Longboat Key. Um … cool?
Trulieve — Up arrow — They turn green bricks into gold ones.
Ben Crump — Down arrow — You realize what happened last time people donated to Gillum, right?
Nikki Fried — Up arrow — Complaint dismissed.
Reese Goad — Crossways arrow — Does Adderall cop have dirt on him or something?
AC Hotel Tallahassee — Up arrow — So much brighter and cleaner than Hotel Duval and at a price point that keeps out the Aloft crowd. I'll be back!