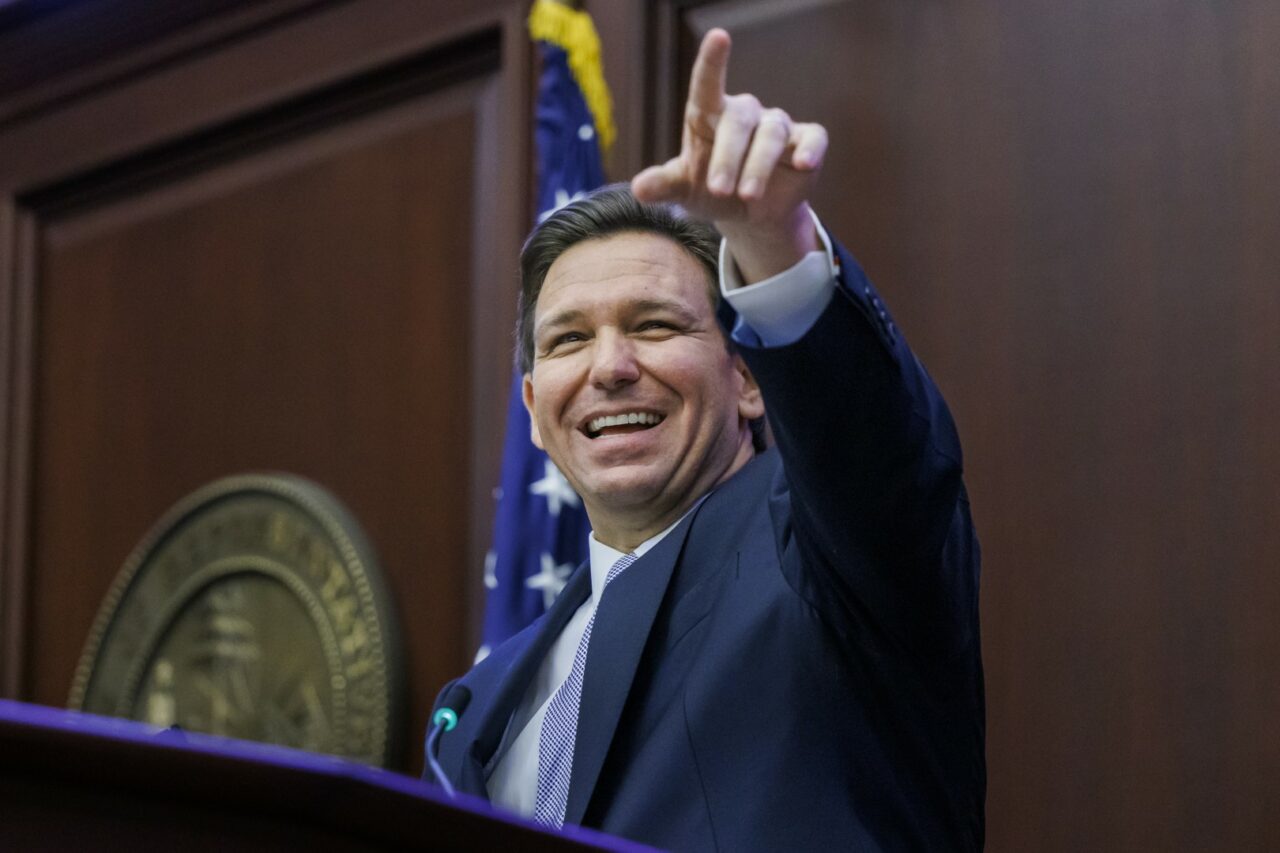 Donors are giving millions from around the country to a campaign account still meant for state candidates — but that could change.
After winning two terms, Gov. Ron DeSantis can't run for a third straight term as Florida's chief executive. But his political committee keeps hauling in dough, as if donors think he's not done campaigning.
Friends of Ron DeSantis, the state political committee opened in early 2018, continues to bring in big checks. The committee reported more than $9.98 million in February alone.
That's actually one of the biggest hauls in a single period ever reported by the committee — which is saying something. The committee raised nearly $171 million for DeSantis' re-election campaign before his 19-percentage-point landslide win over Democrat Charlie Crist in November.
The biggest donor in February was Jeff Yaas, a Pennsylvania-based investment manager, who gave $2.5 million to the campaign. He was followed by Utah wellness product entrepreneur Gregory Cook, who donated $1.3 million.
There were several other $1 million donations, made by trusts for both Christopher and Jude Reyes of West Palm Beach, former TD Ameritrade CEO Joe Ricketts, Vero Beach private equity manager John Childs and Pennsylvania resin manufacturing titan Stefan Brodie.
That showed a solid mix of major donors from both within Florida and across the nation.
The haul proved remarkable for a candidate already done with his second campaign for the highest state office in Florida.
The committee neared peak activity when it raised $11.66 million in October, the month preceding the General Election.
But the main purpose of those contributions, of course, were clear. Friends of Ron DeSantis was formed to support the then-U.S. Representative's run for statewide office. Of note, another statement of organization was filed before the November election last year also stating the money could be used to support several DeSantis-endorsed candidates for local School Board races, whose races were also settled in the 2022 General Election.
So what is the committee is still raising money for? Of course, most anticipate DeSantis will announce a run for President in the coming months. But the committee, in its current state, can only support a run for statewide office.
State law allows coordination between candidate campaigns and state political committees with certain limits. However, federal campaign laws work quite differently and candidates cannot coordinate at all.
In recent years, state committees have more frequently been converted into super PACs which can independently support or oppose federal campaigns for office. That could occur with the Friends account, with DeSantis losing control but still potentially benefiting from the committee's actions.
The bottom line, the committee closed February with almost $82.44 million in cash-on-hand.