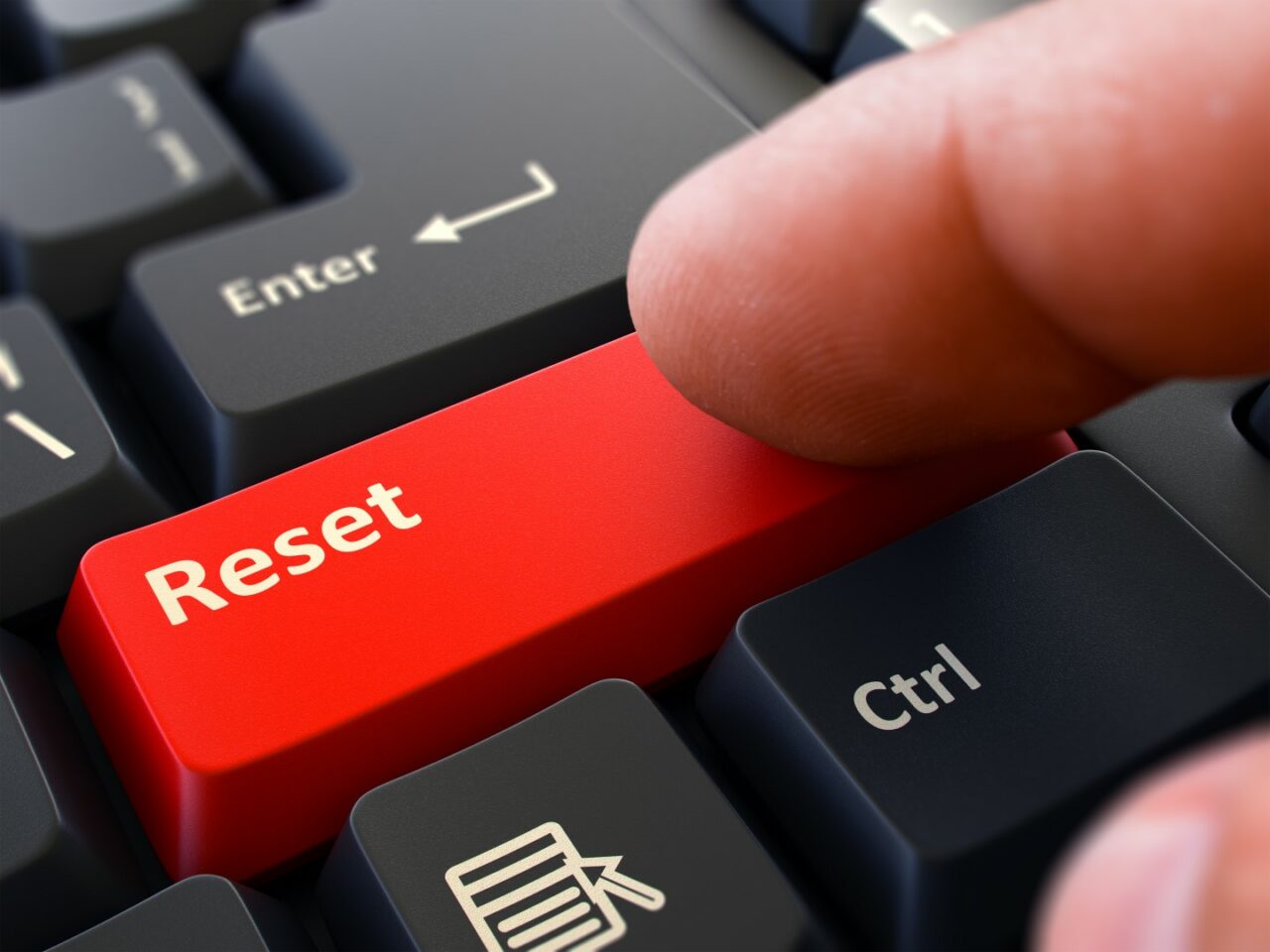 Now that the dust has settled, a post-mortem on Tuesday's elections
 William Faulkner once wrote: "The past isn't prologue. Hell, it isn't even past."
As far as we know, he wasn't talking about the Jacksonville elections.
While Duval is a long way from Yoknapatawpha County, it's true here also in many ways. And those who seek to close the book on Tuesday's election without taking important lessons into the May 16 General Election do so at their political peril.
There are those looking at the top-line result in the mayoral race — which saw Donna Deegan win by two touchdowns over Daniel Davis — and see a Democratic "strong front-runner." Deegan said as much in her speech to supporters Tuesday. But whereas some see a candidate 14 points over her opponent, a more correct framing is that candidate basically hit a ceiling the polls suggested. She didn't get close to 50%. She didn't even make it to 40%.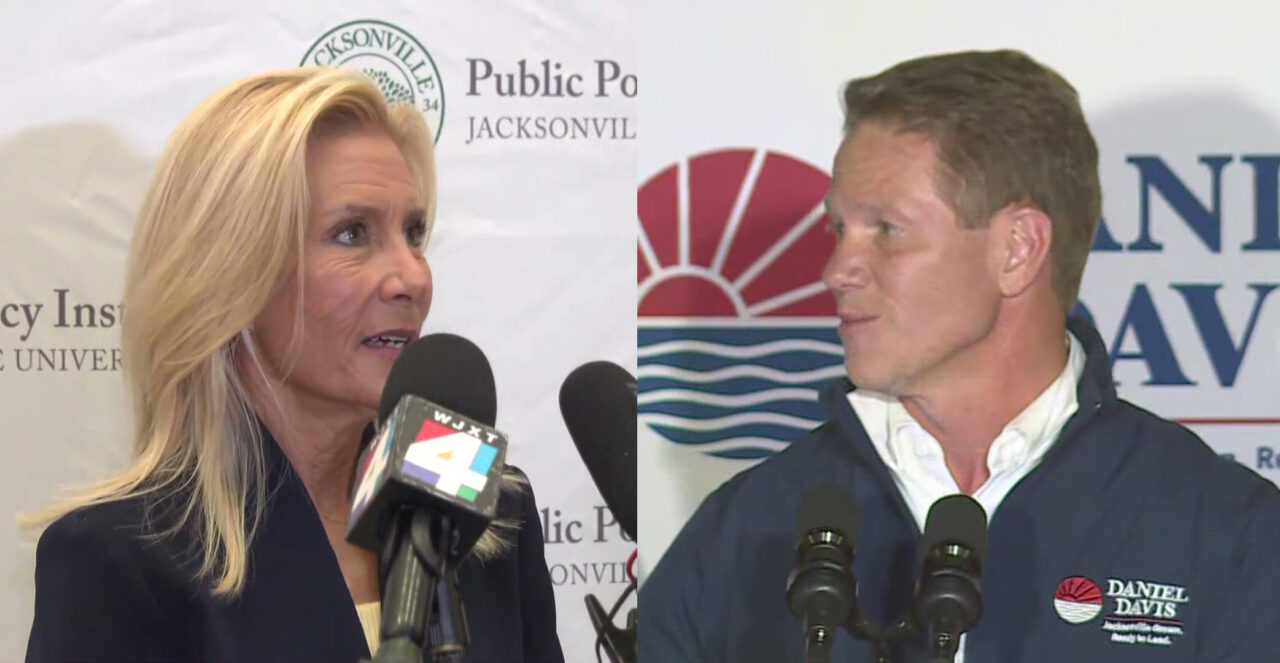 Deegan has a unique opportunity to reach out to candidates who didn't win.
Democrat Audrey Gibson is a given: Deegan should have held out that olive branch on Election Night, offering the longtime state legislator a seat at the table commensurate with her experience.
But why stop there?
Republicans LeAnna Cumber and Al Ferraro are in no rush to endorse Davis, so why not reach out to them, letting them know (in a "team of rivals" kind of way) that they too would be welcome contributors to her administration?
Davis has outlined his strategy, with heavy doses of Sheriff T.K. Waters and functional tethering to Gov. Ron DeSantis. Nothing new here.
A hallmark of Tim Baker clients is using the sheriff as a blocker, as two-term Mayor Lenny Curry can tell you. And DeSantis, despite not carrying Duval in 2018 against Andrew Gillum, will serve as a cudgel, allowing Davis to contrast his "law and order conservative" positions against those of Deegan and Gillum, the latter includes embracing hard-left groups like the "Dream Defenders."
Davis burned a lot of money to get through the back and forth with Cumber, who drained the "kiddos'" college fund via a series of misrepresentative attack ads.
But what's clear is Florida GOP Chair Christian Ziegler will be engaging, as he did Tuesday ahead of a Republican rout with Election Day voters.
In the Property Appraiser race, Jason Fischer may have finished a distant second, but he's also positioned to take advantage of a partisan environment. Fischer co-branded with DeSantis in a way that seems absurd (in the context of a down-ballot constitutional officer race), but no matter how weird that seemed in March, the play will make sense in May, especially if it's R+4 or more, like Tuesday's election.
Overall turnout was anemic. It finally broke through 25% in the last hours of voting.
But on the precinct level, there were a lot of variances and not to the Democrats' advantage. In Precinct 114, the only one in the city with a turnout under 10%, Deegan had more than a two-to-one advantage over Davis.
What would have happened if turnout doubled — or tripled?
Some precincts with higher turnout, such as 505 (Cumber's City Council district), had over 53% turnout. Deegan took all but 19 Democratic votes there, but overall Republicans had roughly a 400-vote advantage.
Across the river, in 717, turnout neared 50%: Davis took 1,005 of 2,742 votes cast.
District 2 saw Ferraro win the bulk of the precincts, with a turnout of over 40% in a number of places. Most of those precincts saw Republican advantages as well, another advantage for Davis.
Variance in precinct turnout played down ballot as well, as Jimmy Peluso, Joseph Hogan and Michael Muldoon can tell you in Districts 7 and 9, respectively.
They each took advantage of strong plays in precincts that outweighed weaker performers.
There are logical reasons for these variances.
Places where people own homes rather than rent will see more civic participation. It's said that Jacksonville is now a city of renters, but that's on a block-by-block basis; areas where people pay millage rates will get closer attention than those with less investment stake in their neighborhoods.
Many compare the 2023 mayoral race to the Lenny Curry/Alvin Brown battle eight years ago; a stronger analog might be the Mike Williams/Ken Jefferson battle for Sheriff.
Jefferson exited March with a strong lead and snagged endorsements from his defeated Republican opponents.
In the end, it didn't matter.
Jefferson's campaign seemed to stay in third gear throughout and Williams not only won, but he also outperformed Lenny Curry on that ballot.
That said, the Curry/Brown race is instructive.
When Brown lost, Curry's polling showed the incumbent with 55% approval. So how did Curry win?
His campaign created a presumption of doubt in Brown's ability to handle the city budget and crime, going negative at various times. It left a mark.
Expect Davis to set similar contrasts and expect the next public poll of the two-person mayoral race to be much closer than 14 points.
Mayoral Predictions: Deegan 39, Davis 25, Ferraro 17, Cumber 8, Gibson 8. Others ~3. https://t.co/mOXP1rILsj

— AG Gancarski (@AGGancarski) March 21, 2023
Poll position
Every election cycle in Jacksonville shares a common thread: An accurate St. Pete Polls survey.
March was no exception, as proven by an eleventh-hour survey of the Duval County Property Appraiser's race.
Democrat Joyce Morgan breezed to first place with 48% support, far ahead of Republicans Jason Fischer (31%) and Danny Becton (22%).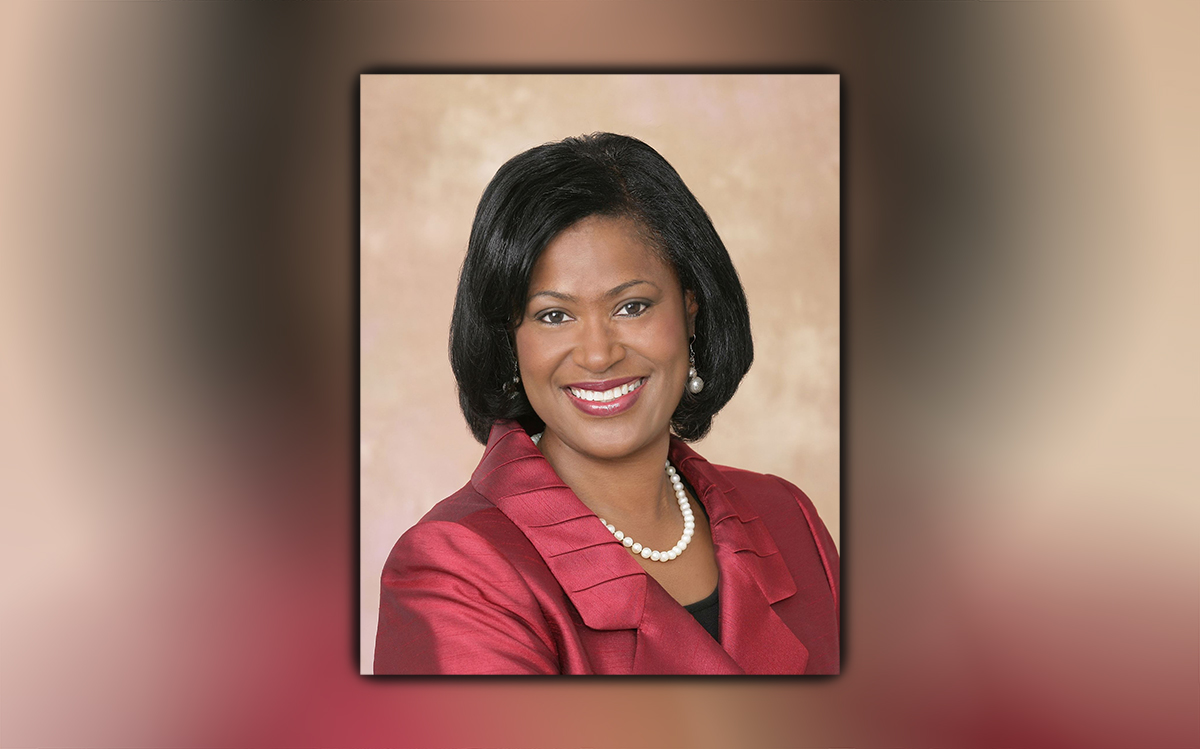 St. Pete Polls conducted a survey among 481 likely Jacksonville voters on March 18-19, giving Morgan more than 45% support, with Fischer (22%) and Becton (16%) both lagging.
That poll had 16% undecided, and Morgan converted a small fraction of that total.
Indeed, Fischer and Becton overperformed the survey.
Is Morgan a "strong front-runner," to borrow a phrase from Deegan? Or can Fischer win?
The latter is indeed possible.
Most likely, Fischer will benefit from Republican tail winds — the same ones that Davis will attempt to parlay, in the form of Waters and DeSantis.
Ahead of the March Election, Morgan struggled to raise money, drawing just over $55,000. Fischer, though he may have a history of jumping from one office to another (as if politics is a game of Q-Bert), outraised Morgan by multiples. Expect political committees to come through for him after March as well, perhaps through his Florida Trust or Conservative Solutions for Jacksonville account, or perhaps from versions not yet seen.
Morgan's finish was impressive. But Fischer will work to consolidate the Republican vote. If we see another R+4 election in May, it will be tough for even a well-known (and underfunded) Democrat to convert NPAs and Republicans to her side.
Baker bills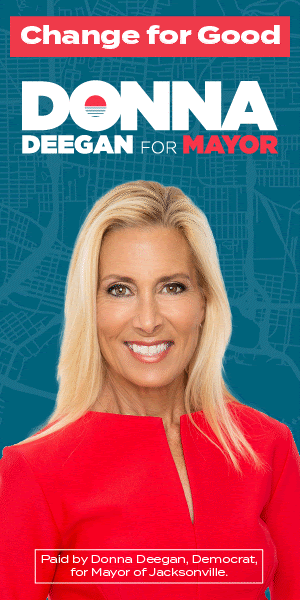 Rep. Jessica Baker is carrying some of the toughest criminal justice legislation this Session.
And two of her bills moved through committees Tuesday.
HB 1297 would pave the way for executing adults who raped children with a supermajority jury verdict. It means at least eight of 12 jurors must concur.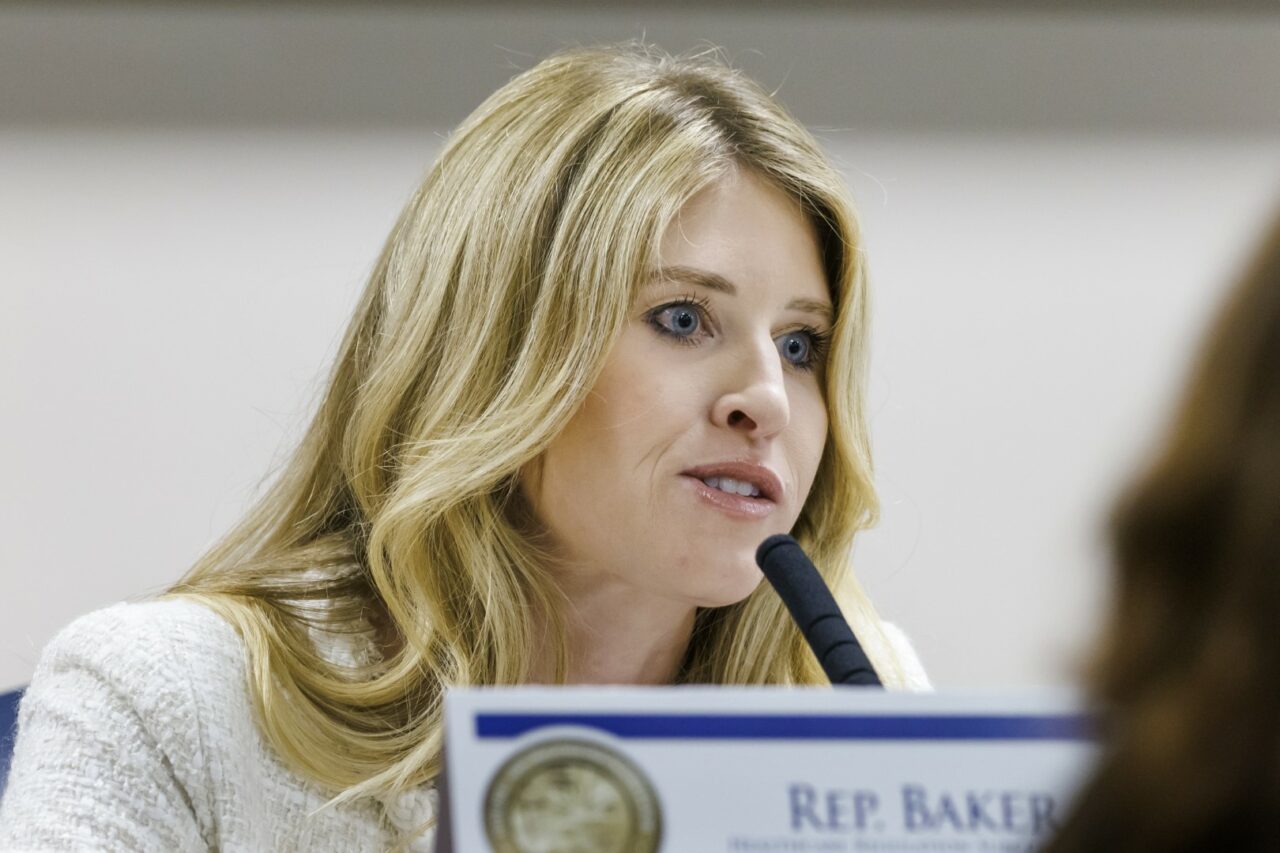 If fewer than eight jurors agree to execution, the crimes would merit life imprisonment.
"This bill seeks to punish and deter one of the most heinous and vile acts imaginable, that of sexual battery on a child. A crime so monstrous and horrific that there can be no tolerance for the perpetrators in a civilized society," Baker asserted.
That bill passed the House Criminal Justice Subcommittee 14-3.
A second bill (HB 1375) enhances penalties for choking strangers in an assaultive way. That also met with success.
Baker's bill would boost the punishment for strangulation when no domestic relationship exists, making the penalty a third-degree felony, with five years in state prison for those convicted.
Current law stipulates a third-degree felony when the victim and the strangler share a "domestic or dating relationship." Baker's bill would expand that to stranger strangulation.
"This bill will make the law consistent," said the Jacksonville Republican and Assistant State Attorney.
Nuclear option
Good news for those who love JEA's decision in the 2000s to purchase nuclear power from Georgia.
Sure, rate hikes are real, but at least Plant Vogtle is making progress.
Georgia Power announced this week that "hot functional testing has begun for Vogtle Unit 4." This is one of the last series of major tests for the unit and "represents a significant step toward operations and providing customers with a reliable, carbon-free energy source for the next 60 to 80 years."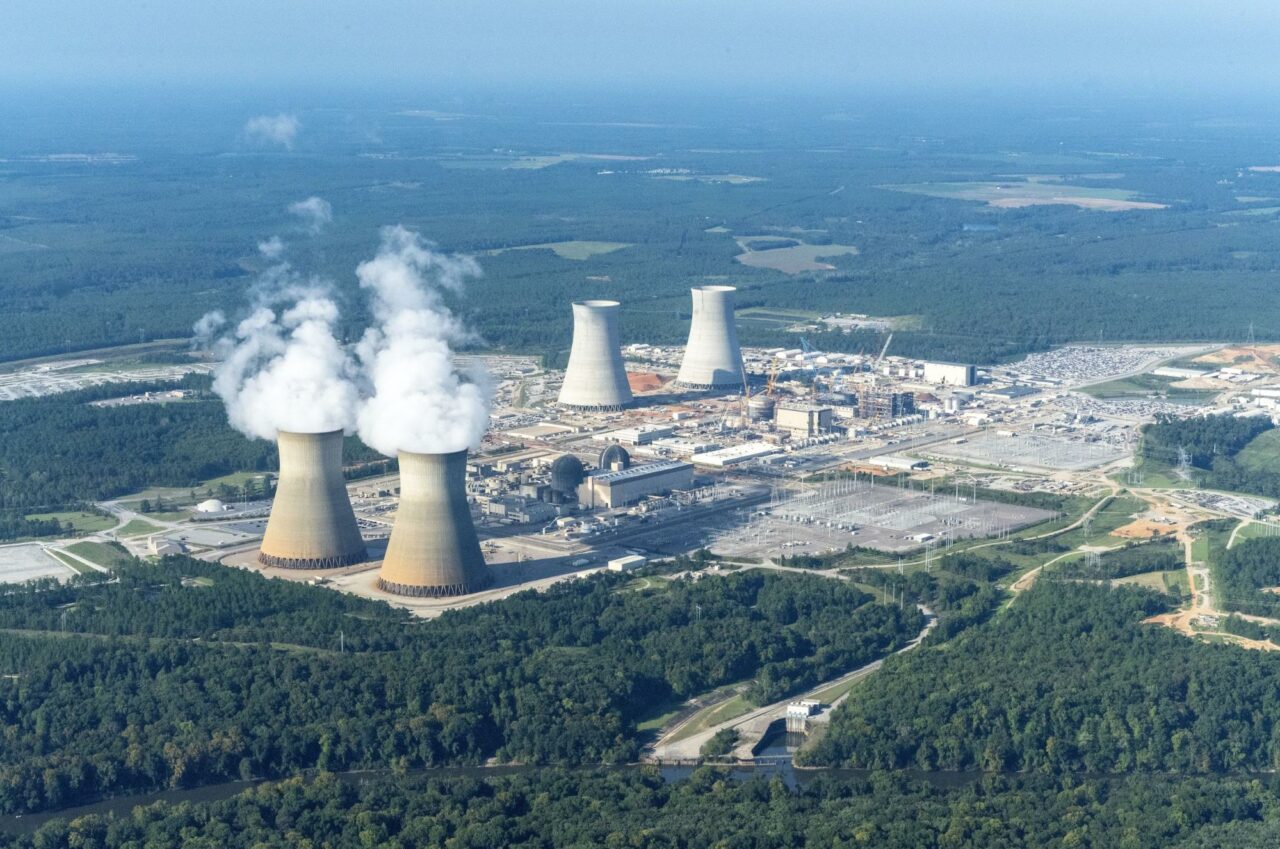 "Vogtle Unit 4 is projected to enter service in late fourth quarter 2023 or first quarter 2024." Georgia Power notes.
This is the second piece of good news for the oft-delayed power station. Earlier this month, Unit 3 reached "initial criticality," allowing it to produce nuclear power in the unit.
JEA attempted to extricate itself from the deal a few years back. The utility is stuck with it, but it appears that the whole plant may eventually work as expected.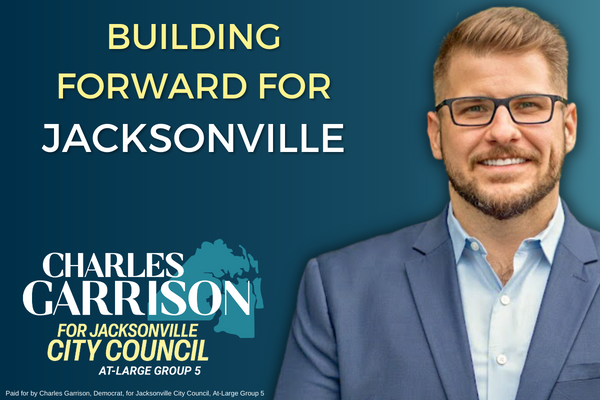 Shotgun slammed
The city of Jacksonville filed a motion Monday to throw out a challenge to its Human Rights Ordinance.
The legislation passed in expanded form in 2017 to protect the rights of LGBTQ+ people to housing, employment and public accommodations.
In response to a technical challenge, it passed a second time in 2020.
This time around, a Catholic bookstore is seeking to throw out the law on the grounds that it abridges freedom of speech and freedom of religion. The Queen of Hearts Catholic Bookstore specifically believes the law stops it from promulgating its belief that gender is fixed at birth, as well as an opposition to people's chosen personal pronouns.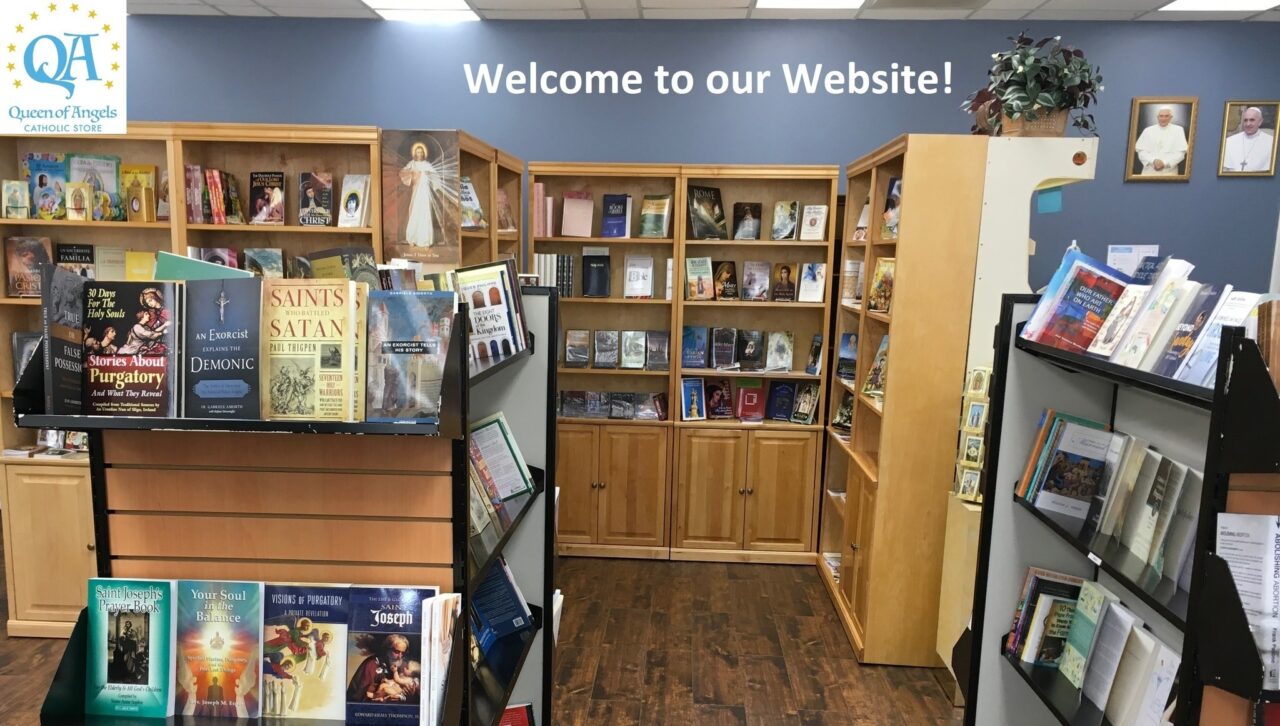 On Monday, the city's lawyers sought to have the case dismissed with prejudice, contending: "Plaintiff's claims are not ripe, it lacks standing to bring its claims, and the Complaint is a shotgun complaint."
The city is rejecting the plaintiff's contention that "the bookstore just cannot speak contrary to its beliefs — to affirm, for example, the view that sex can be changed."
In part, the city's position is predicated on being "unclear how the store would presume to determine biological sex or how this 'policy' would work in practice."
City lawyers further question the sincerity of the challenge.
"Queen of Angels wishes to adopt its current pronoun and title practice into a formal, written policy. However, the owner of the bookstore, Christie DeTrude, only realized recently that the HRO 'threatened Queen of Angels' ability to run its business according to its faith,'" the filing holds.
The city claims this is a simple "shotgun" complaint that "must be dismissed because they are calculated to confuse the opposing party and the court by masking theories for relief."
Plaintiff's response is due by April 4. A motion hearing is set for April 24.
Related reading: Federal case could threaten local LGBT protections.
Support reporters
Do you love your local newspaper and its reporters but hate the capitalists who continue to squeeze it periodically for profits and dividends?
Well, the scribes at the Florida Times-Union need your good vibes.
The T-U guild is urging people who value the reporters to write Gannett CEO Mike Reed and tell them they demand fair contract negotiations, which corporate has stalled on for years.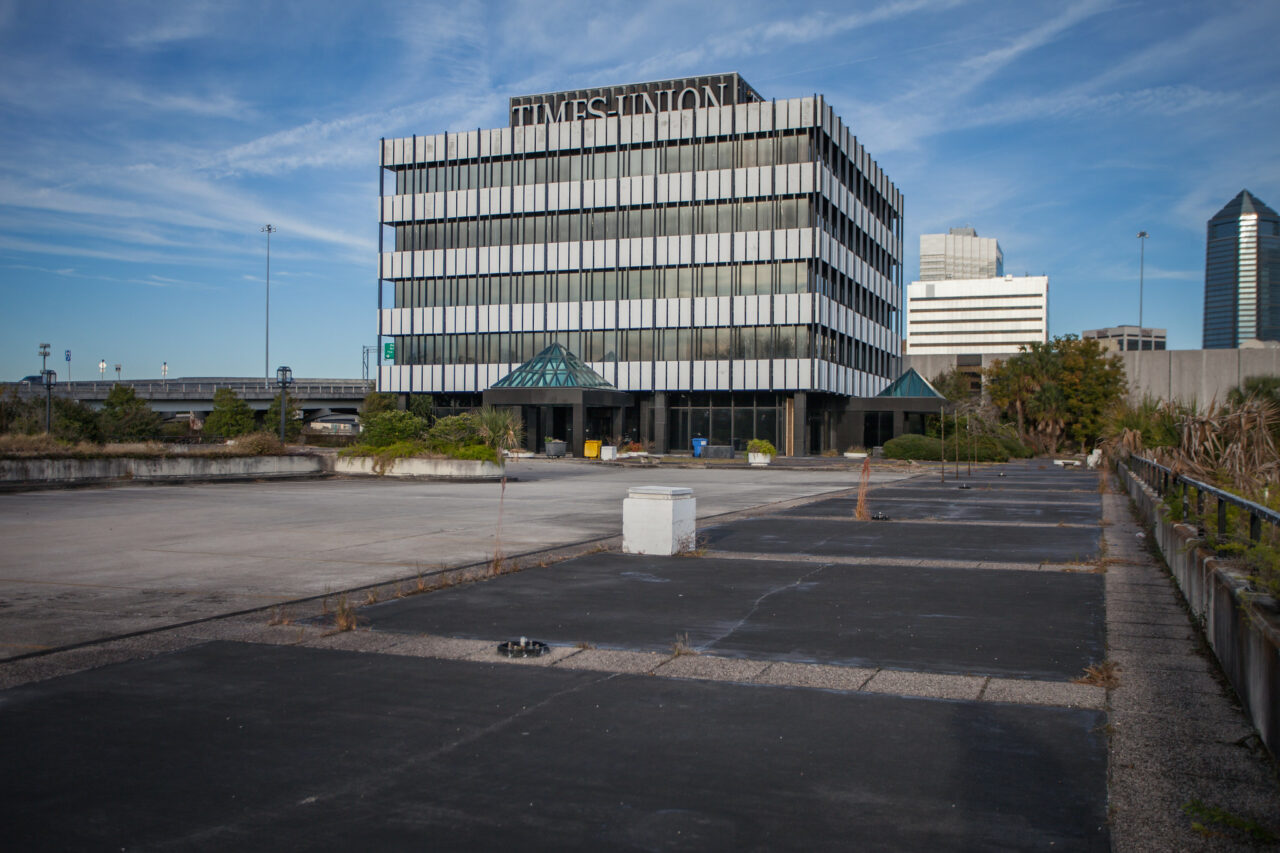 "Gannett has gutted the historic Times-Union newsroom, but the journalists still there fight every day to bring you the news you need and share important stories of our diverse and unique community — a community which corporate ownership has never stepped foot in but continues to disadvantage," the pitch reads.
Contending the corporation has "stalled and prevented" a "fair contract," the missive notes that "Gannett's lawyers want to keep our pay low and hike up our insurance premiums as the cost of living continues to rise. They do not see the value in local journalism the way we and our subscribers do."
"We want our newsroom to bloom with talented and dedicated journalists who are prepared to serve an evolving and growing city — not shrink and struggle more because our journalists can't even afford to work here … Without our staff and a fair contract, the journalism you value isn't possible."
Interested in helping the people who put together the local daily? Click here.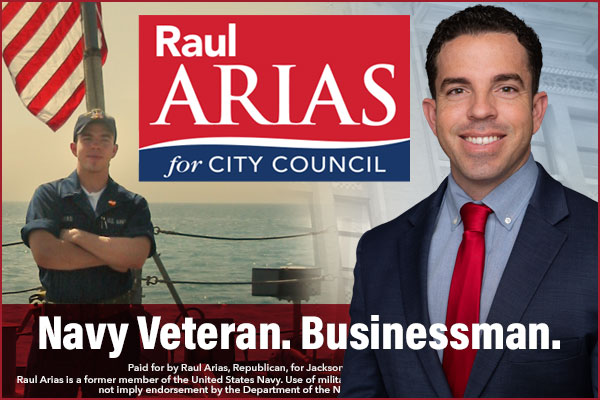 Regan retires
St. Augustine must do something it hasn't done in a quarter century. Namely, hiring a new manager.
WJCT reports that John Regan is resigning, effective June 2. This will compel the City Commission to discuss the next steps in the coming week, reports Dan Scanlan.
"My time with the city has been filled with so many challenges and opportunities, but I would have to say the accomplishments I'm most proud of were those that were not overnight successes, but took many years to achieve," Regan said in a news release.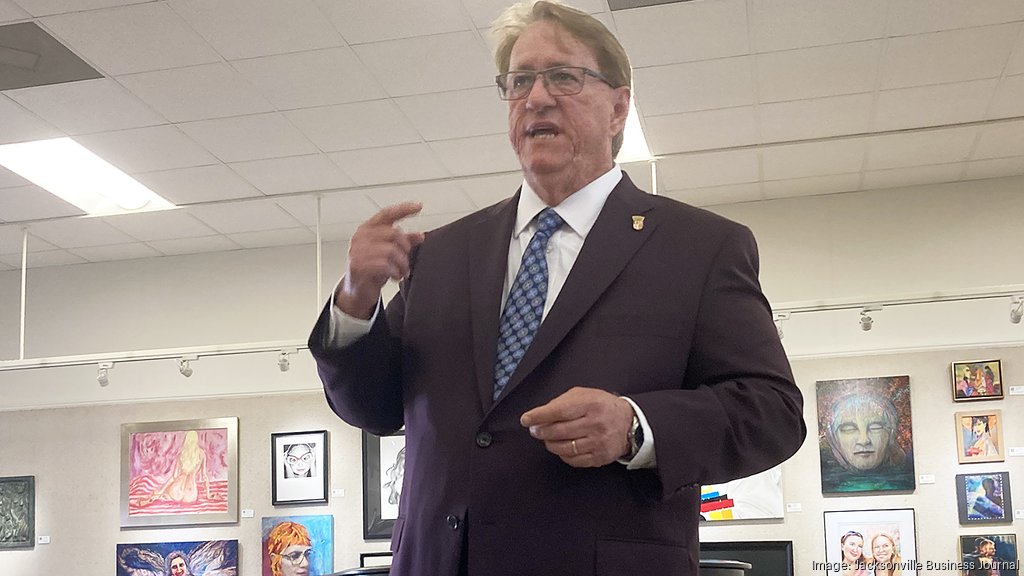 Regan is looking for a "new life experience."
"While I traveled every day across the Bridge of Lions in anticipation of an exciting day at work, I am now looking forward to each day of a new chapter in my life with the same enthusiasm," he said.
Iranetta vendetta
A former Duval County Public Schools senior staffer is in the soup in Cincinnati … and no, it's not the city's signature Skyline Chili.
Iranetta Wright, the former chief of schools, moved on to Ohio, where she is superintendent in Cincy.
But it's an Ohio uh-oh, as Buckeye State staffers buck against allegations of "intimidation and fear" from the principal's union, reports local WLWT.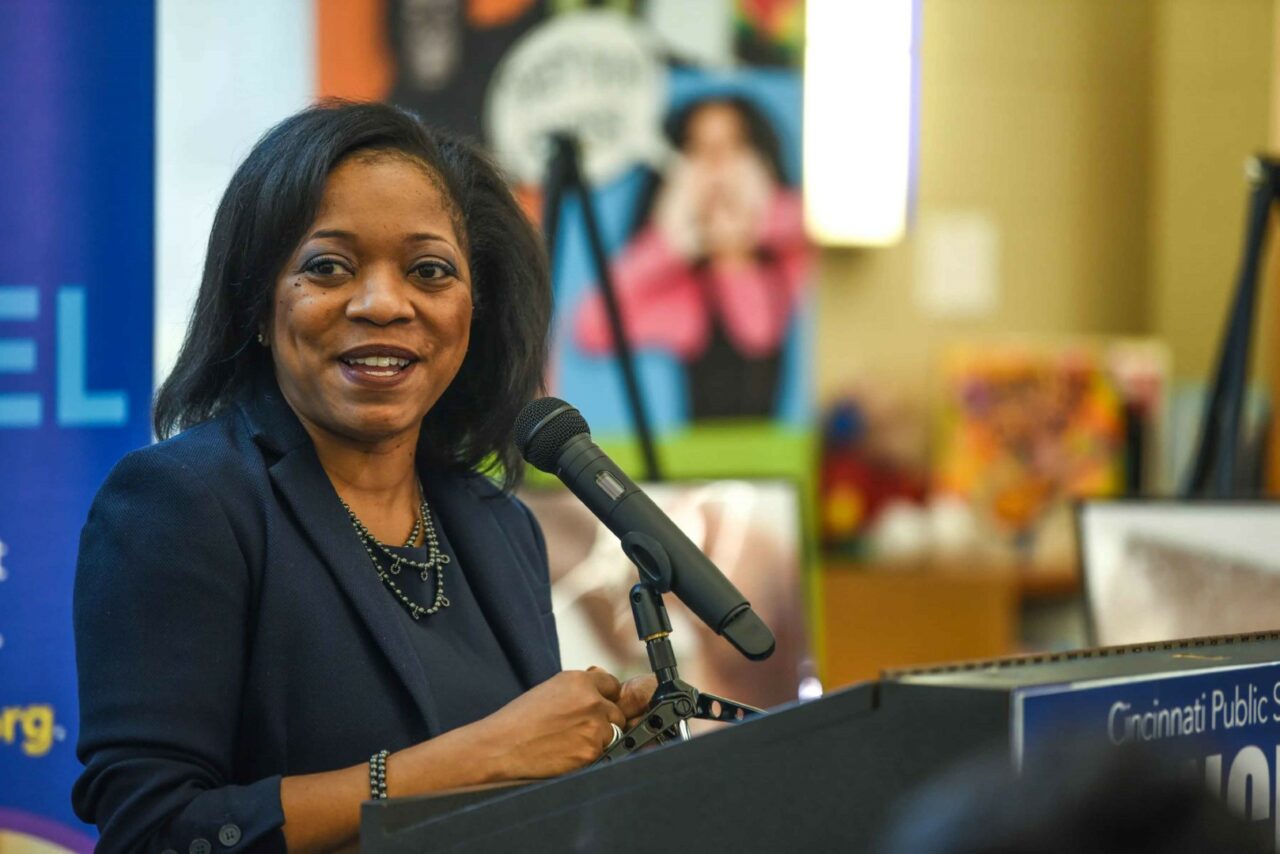 The Cincinnati Association of Administrators and Supervisors Union alleges that Wright has "created a culture of intimidation and fear."
"Many employees have left, are leaving or looking for employment elsewhere," the union claims.
Fox 19 of Cincinnati reports that the school board is looking into the accusations, suggesting that her tenure may be a short one if the situation continues to devolve.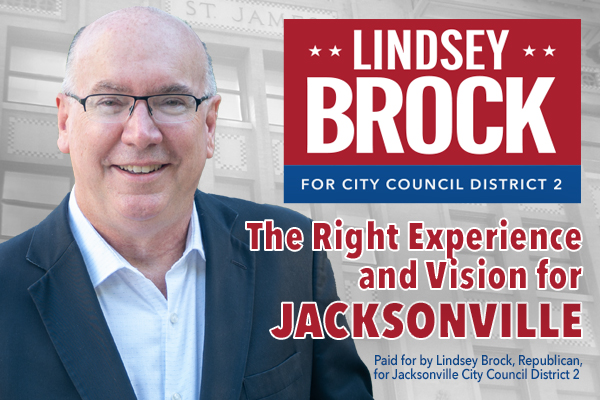 Swamp talk
The state of the St. Marys River is in question, Nassau County Commissioners learned, depending on the outcome of a debate on a mine near the Okefenokee Swamp, from which the river rises.
St. Marys Riverkeeper Emily Floore brought the issue to a recent presentation to the Nassau County Board of County Commissioners.
The possibility of a mine spawned a controversy that has now lingered for years as the company seeking the mine pushes forward.
The organization lodged comments regarding what they consider is the significant risk of the mine's failure, the use of a number of experimental techniques not previously used for mining, and general public confusion about information presented on the project.
The company, Twin Pines Minerals, seeks to dig on 582 acres to unearth titanium and zirconium. Twin Pines maintains crews would "at any given time excavate in a very small section of the property — 1.5 to 2.5 acres — to a maximum depth of 50 feet, advancing 100 feet per day."
Presently, the St. Marys is unique for its lack of development, as most land along the river is privately-owned. Last year, the Georgia Department of Natural Resources declared two segments of the St. Marys River safe for recreational use — Deep Creek to Boone Creek, and Prospect Landing Road to Little St. Marys River.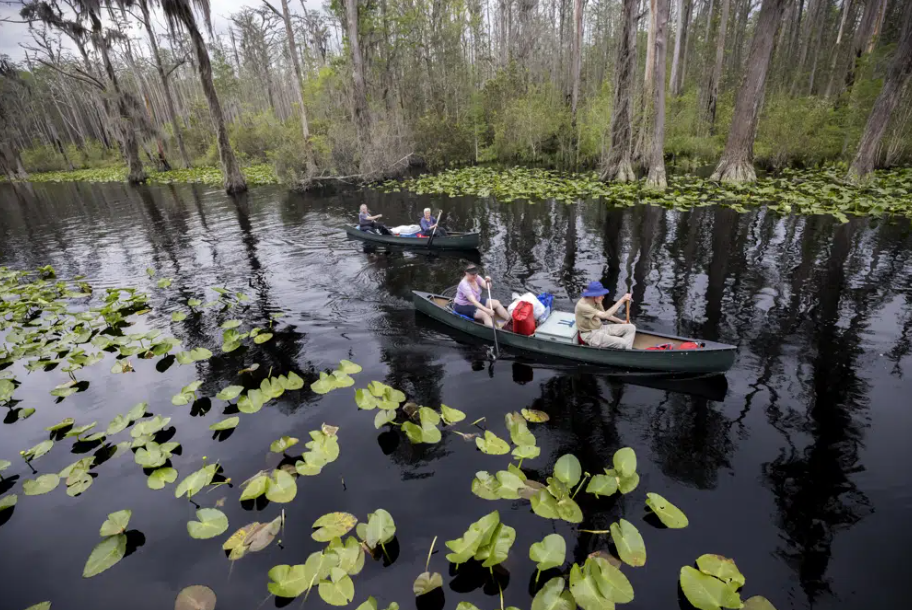 The Georgia Environmental Protection Division is required to protect these areas for recreation and hold them to a higher water quality standard.
In addition to other issues, the site of the mine wouldn't have to abide by certain wetlands laws for four years, she said. They lost federal protection under the Donald Trump administration's Waters of the United States rule rollback in 2020.
Several people talked with Commissioner Alyson McCullough about concerns regarding mining near the swamp, considering that the St. Marys River is near a lot of private property as it runs along the north of the county.
Commissioner Jeff Gray expressed he was OK with the mine going ahead, however, Floridians need not necessarily get involved in what's been a largely Georgia concern.
Amelia rebounding
It's hard not to see March as a time of disruption, coming three years since the spread of the COVID-19 virus that turned the world upside down.
It's also a time of reflection for the hospitality and tourism industry.
"It struck me that three years ago today, we were in this room declaring an emergency situation for Nassau County with the pandemic," Amelia Island Convention and Visitors Bureau (CVB) President and CEO Gil Langley told the Nassau County Board of County Commissioners recently.
"Our occupancy rate in the months of April, following that occurrence, was 9%, and our revenue per available room was $12. It shows how far back we've come, quickly, and we couldn't have done that without the great work of the staff, the Commissioners and the leadership in our community that allowed us to recover very quickly."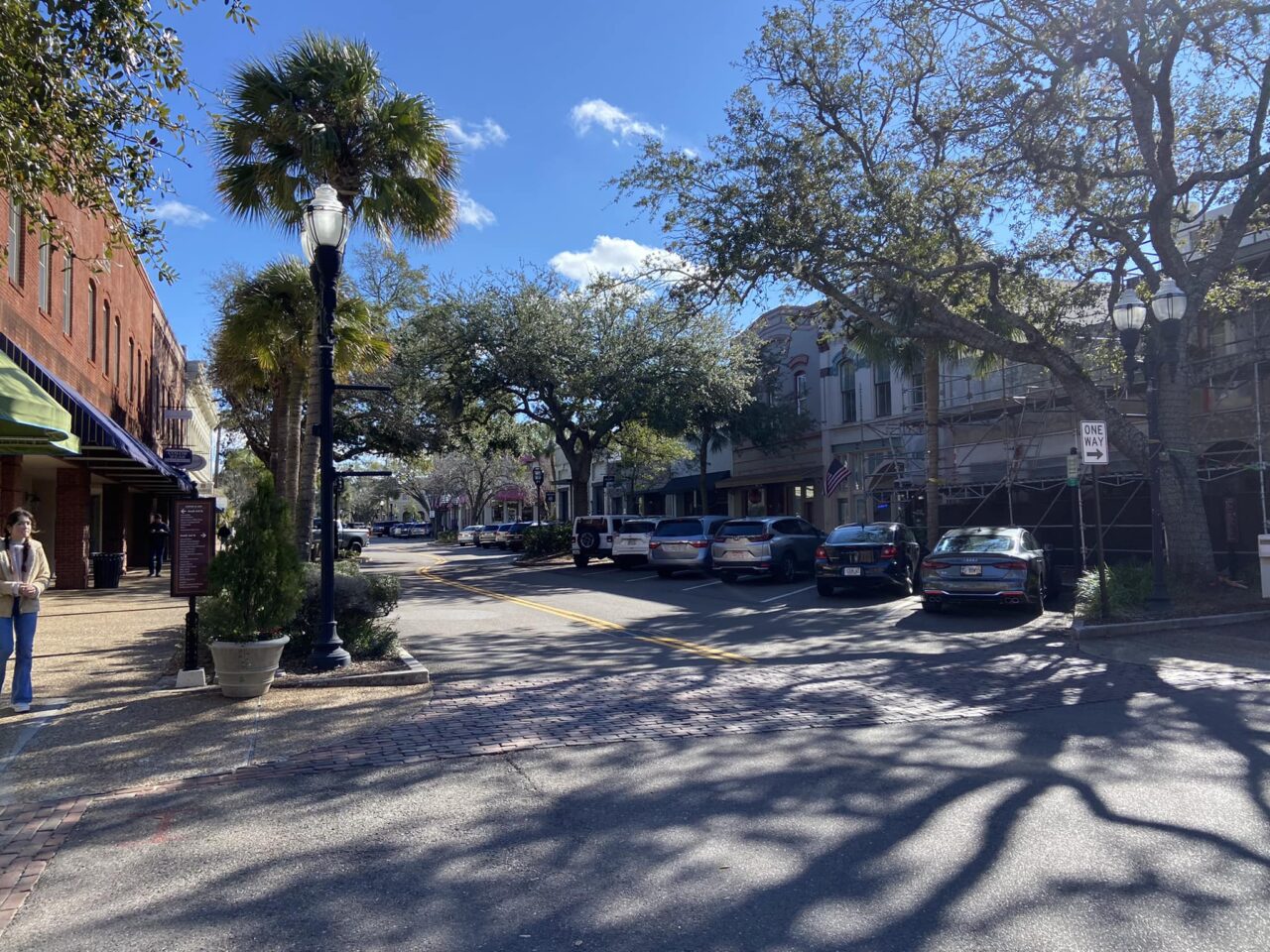 Overnight visitor volume rose from 544,400 in 2020 to 755,500 last year. At the same time, direct spending rose from $400.3 million to more than $689.6 million. Tourist development tax revenue rose from $5.9 million to $11.4 million, and total economic impact rose from $526.7 million to $907.4 million, though 2021 broke the $1 billion mark for the first time.
There's also The Amelia, formerly known as the Concours d'Elegance, which brought in $40.2 million, a 20% increase from 2021. The Board allocates $50,000 annually for the event.
Langley noted U.S. News & World Report's latest rankings held Amelia Island as No. 5 in best family beach vacations, No. 7 in best romantic getaways, No. 11 in best places to visit in Florida, No. 13 for best beaches in Florida, No. 14 for best honeymoon destinations and No. 16 in best beaches overall.
The last study conducted by the CVB on the issue found half of people who use cards to purchase gasoline are from outside of Nassau County.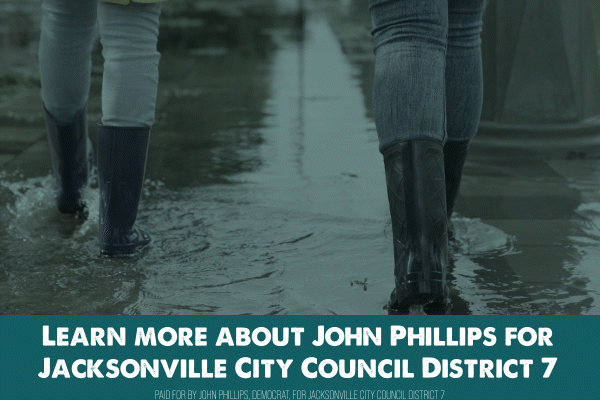 One step forward, two steps back
Cause for celebration appeared near Massachusetts recently as observers saw a previously entangled North Atlantic right whale swimming free of the heavy rope that once wound around it.
"Nimbus appears to have shed the remainder of the line trailing from his mouth, and is now fully gear-free," according to NOAA Fisheries. "At this time, the full extent to which this entanglement impacted Nimbus' health remains unclear."
Scientists hoped that Nimbus would shed the remainder of his ropes when they attempted an entanglement response off the Georgia coast earlier this year. At 15 years old, he sports several scars across his body.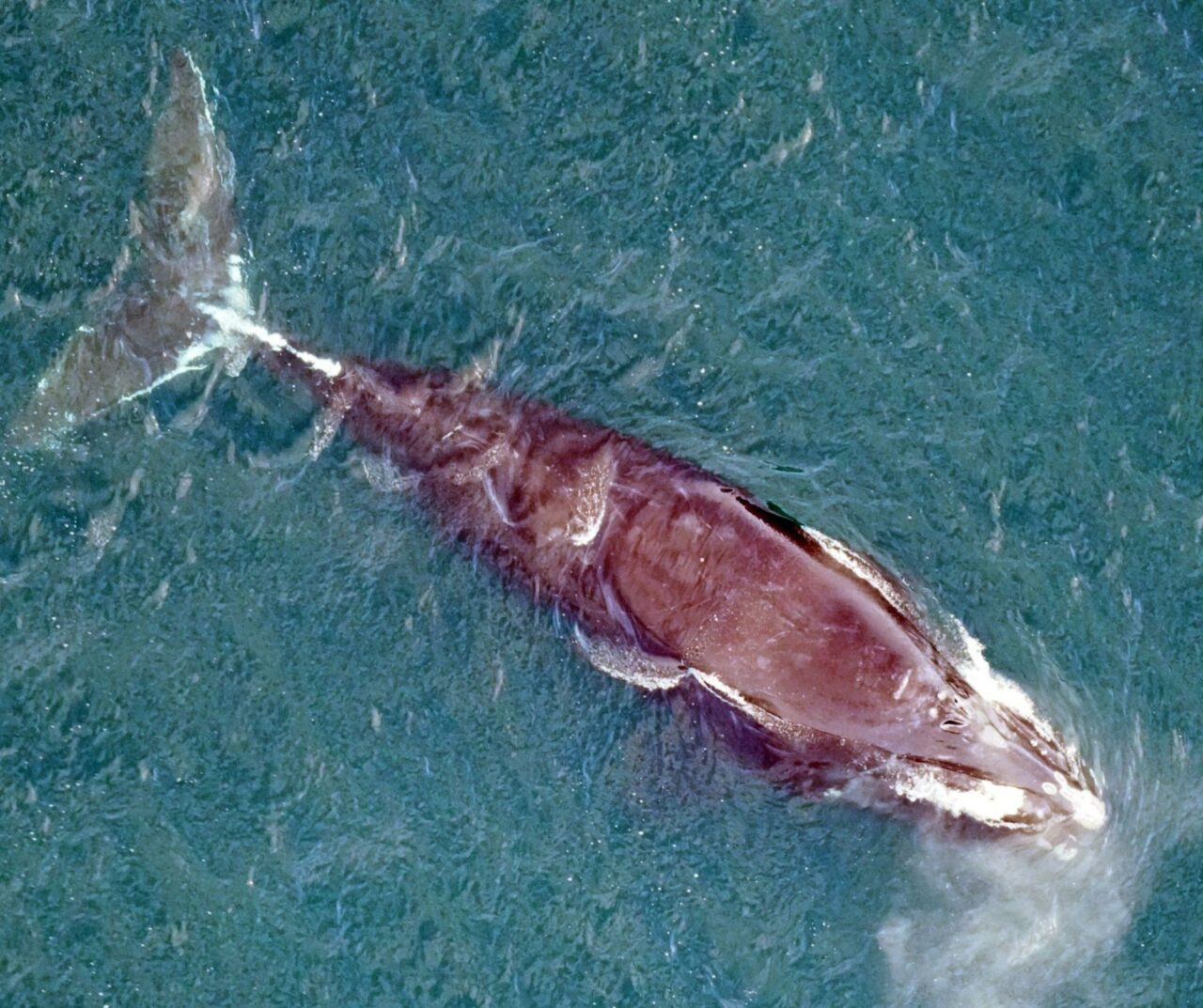 In all, scientists believe there are fewer than 340 total North Atlantic right whales remaining, while there are around 70 or fewer calving female North Atlantic right whales believed to be alive.
While they mostly live off the coasts of New England and the Canadian Maritimes, they give birth off the coasts of Northeast Florida and Southeast Georgia. At times, male whales also make the transit south, though it's not fully understood why.
The past few months have been grim for the species, which is on a path toward extinction. At the bottom line, there need to be around 50 calves born each year to stabilize the species, but there have only been around a dozen this season, with one found dead in North Carolina.
At the end of 2022, Congress put on ice for six years any federal rule-making efforts to do something about heavy fishing gear and vessel strikes — the two top threats to right whales.
In January, NOAA declined to move ahead with emergency protection measures sought by advocacy groups.
Meanwhile, whales washed up dead in the mid-Atlantic, like a 20-year-old right whale found near Virginia Beach, sporting what appeared to be fatal injuries from a vessel strike. Scientists believe people have caused every North Atlantic right whale death for at least 50 years.