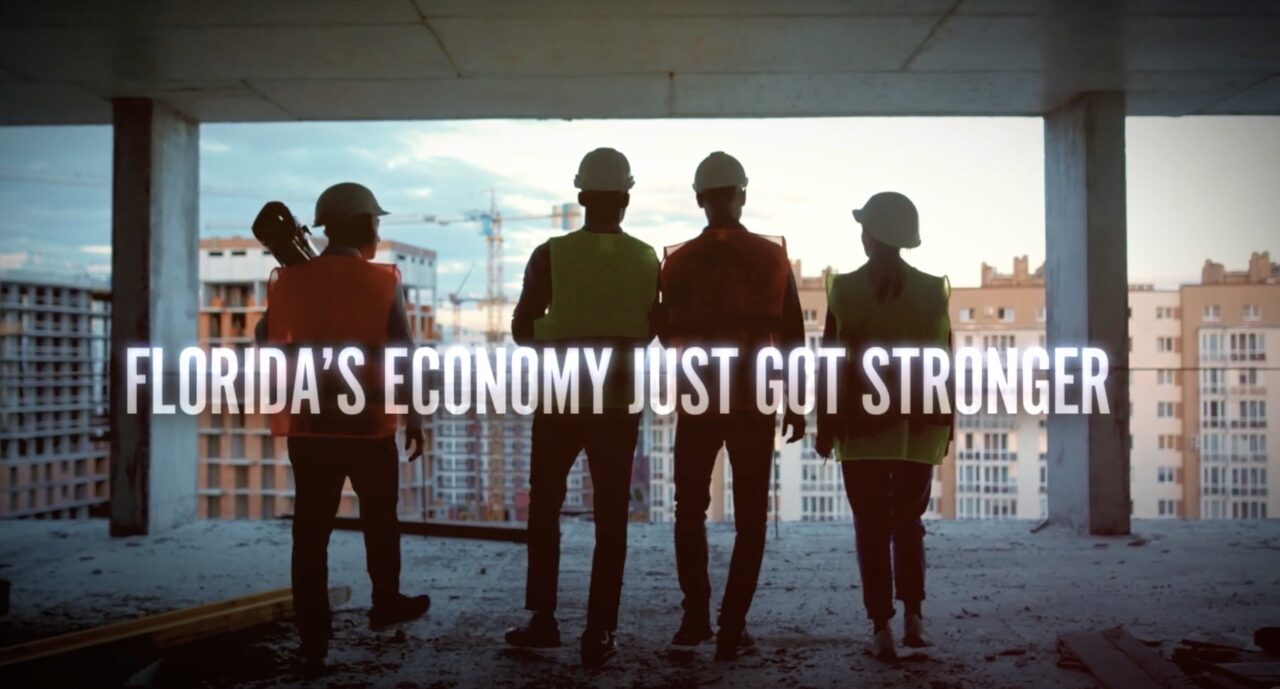 'The billboard trial lawyers lost and job creators and hard-working Floridians won.'
Days after a sweeping torts bill was signed, business groups are teaming up on an ad campaign thanking Gov. Ron DeSantis and legislative leadership.
Associated Industries of Florida, in partnership with the Florida Trucking Association, Florida Retail Federation, Florida Restaurant & Lodging Association, and National Federation of Independent Business released a 30-second ad name-checking the Governor, Senate President Kathleen Passidomo and House Speaker Paul Renner.
"With tort reform now signed into law, Florida businesses will be empowered to grow and hire new workers without the fear of frivolous lawsuits," the ad narrator says. "The billboard trial lawyers lost and job creators and hard-working Floridians won. The Sunshine State remains open for business. Thank our Republican leaders for ending the billboard trial lawyer greed."
The "tort reform" package (HB 837) substantially changes how lawsuits are filed, litigated and settled in Florida.
The new law nearly eliminates the longstanding statute that allows a policyholder who successfully sues their insurance company to recoup attorney fees and modifies the state's comparative negligence system so that a plaintiff found to be more than 50% responsible for their own injury cannot recover damages.
The legislation also adjusts Florida's bad-faith rules to protect insurance companies from lawsuits if — before a complaint is filed or within 90 days of being notified of the complaint — they tendered the lesser of the policy limits or the amount demanded by the claimant.
Additionally, if there are multiple claimants in a single bad-faith action, the bill allows the insurer at the outset to pay the total amount of the policy limits through an interpleader action. That limits the insurer's bad-faith liability and makes claimants compete against each other for a share of the money.
Each of the business groups chipping in on the "thank you" ad campaign identified torts as their top priority for the 2023 Legislative Session, claiming that an over-litigious environment was burdening everyday Floridians with a $5,000-per-year "tort tax" levied by way of higher insurance premiums and other costs.
Many of the organizations behind the new ad had been readying to defend the bill from trial lawyer attacks as it awaited the Governor's signature, but DeSantis acted quickly — it was the first bill he OK'd this Session and he signed it just a day after it cleared the Legislature.