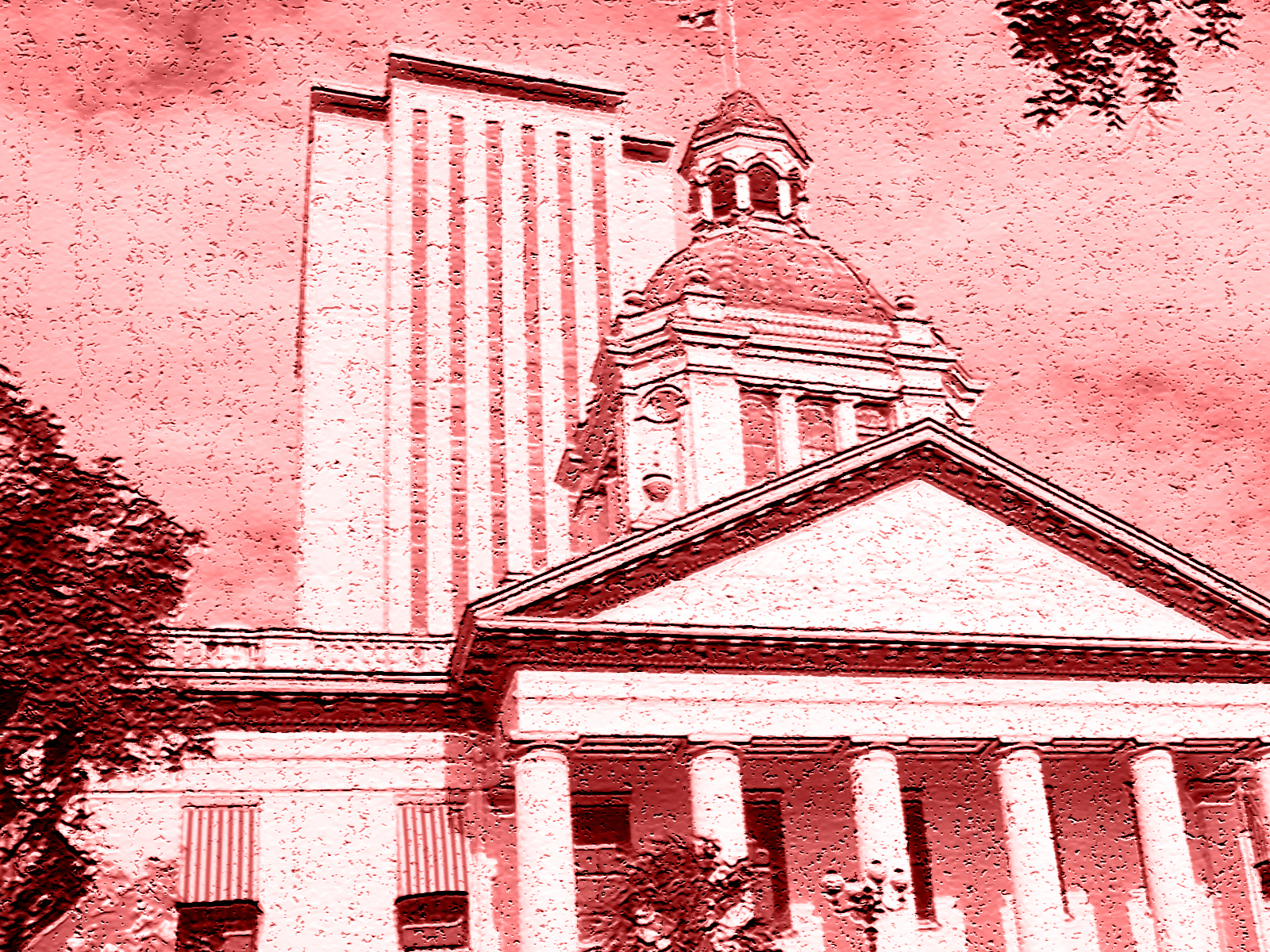 What's inside? All things Session.
Sixty Days — A prime-time look at the 2023 Legislative Regular Session:
The Last 24
A Senate bill (SB 300) that would ban abortion after the sixth week of pregnancy cleared final committee of reference, largely along party lines, positioning it for a fast track to the Senate floor. It could be up for a vote as soon as Thursday. Filed by Fort Pierce Republican Sen. Erin Grall, the legislation would ban doctors from knowingly terminating a pregnancy after the sixth week of gestation. This would represent a change from the current 15-week threshold, which legislators hailed as a reasonable compromise when they passed it last year. 2022's bill made no exception for cases of rape and incest, a controversy at the time. However, the current bill would allow abortion up to the 15th week of pregnancy under those circumstances. Here's your nightly rundown.
Money matters: The House is moving forward with its $113 billion proposed budget, a 2.7% increase on the current year, including a 6% across-the-board pay hike for state employees and increases in spending for K-12 schools and infrastructure.
Big tab: A budget the Senate Appropriations Committee advanced includes at least $2.2 billion to fund expected enrollment for the recently signed universal school choice bill.
Spread the love: The Senate plans to establish trust funds in multiple budget silos using a $200 million settlement with opioid manufacturers.
Put it away: A Senate panel voted unanimously for a bill (SB 52) that would block access to social media platforms in public schools.
Cash infusion: The Senate is budgeting $15 million for "mediocre" New College amid its campus reset.
Skip the line: A bill (SB 76) giving Floridians a leg up for booking state park reservations is headed to the Senate floor.
Plan accordingly: The state is asking the federal government to extend its Medicaid Family Planning waiver for another five years.
Know before you go: A bathroom bill (HB 1521) with a similar intent to the one that landed North Carolina on a boycott list in 2017 is advancing in the House.
No context: A House committee approved by a 10-2 vote a bill (HB 1607) that could end efforts to move or "re-contextualize" confederate monuments and other markers of war.
Cleanup crew: Legislation (HB 641) that would take steps to clean up more than a million tires dumped into Osborne Reef is ready for consideration by the full House.
Quote of the Day
"Whatever we do here today, abortions will still happen."
— Sen. Shevrin Jones, on the six-week abortion ban.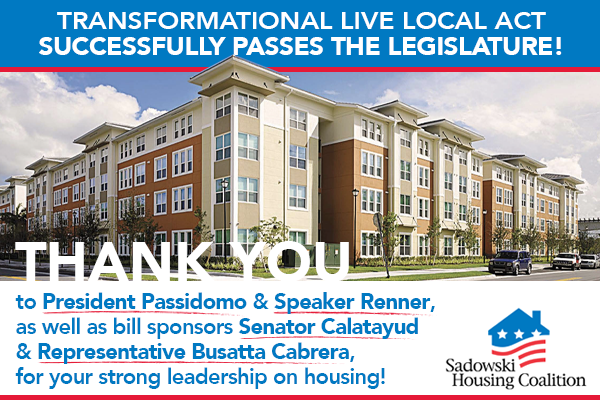 Bill Day's Latest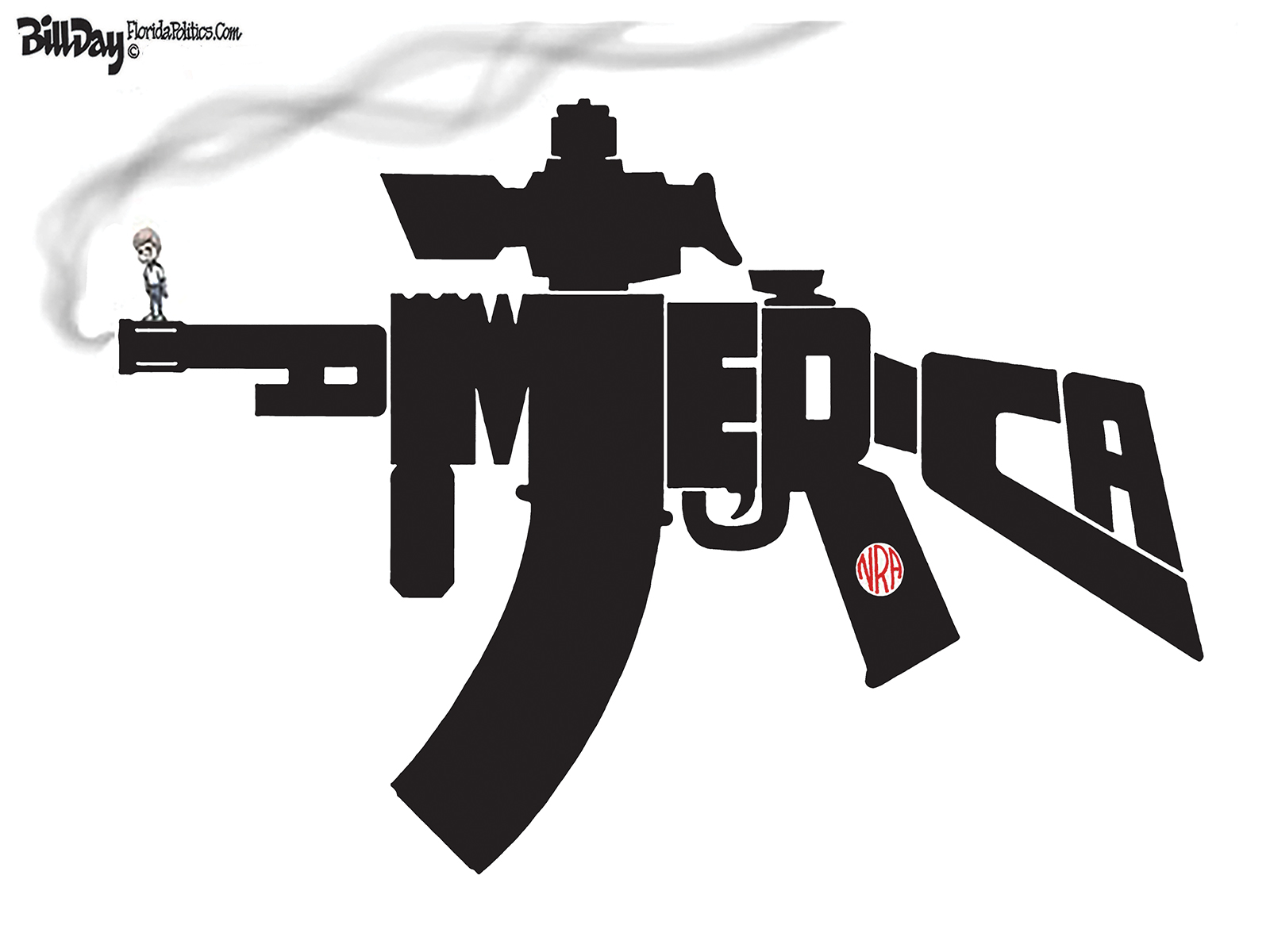 3 Questions
House Democrats recently held a brief media availability with Capitol bureau reporters following a floor session that saw the chamber pass Senate President Kathleen Passidomo's priority workforce housing legislation (SB 102) as well as a permitless carry bill (HB 543). Also, in a private ceremony with the business and insurance lobbyists who supported the legislation Gov. Ron DeSantis signed a bill (HB 837) into law that makes sweeping changes to how lawsuits are filed and litigated in Florida.
Florida Politics: We're having a gun epidemic in America. Can you guys talk about how gun violence is affecting your community? Is it disproportionately affecting communities of color? And will this bill exacerbate the problem at all?
Rep. Dianne Hart: It absolutely will have a detrimental impact on communities of color. We do not want to see an extra gun on the street, period. And I come out of an area where we are having a severe gun violence issue. This bill does not make us safe, so it should never have been called 'public safety.' This is crazy that we are going to put more guns in the hands of youth; not even adults but in the hands of young people with no checks. Not even gun safety to show you how to make sure to lock up that gun. We've had families killed at home. Two kids were killed because they were playing with a gun they found. Surely the parents could have had it locked up. So just a little bit of education could have saved those two teenagers' lives. For me, it's going to really, really bring more guns to my community and I am very sad to see that happening.
Reporters: There is a Republican supermajority in the House and Senate and there have been countless protests. How do you guys aim to facilitate your agenda to actually push things the way you want them to go?
Rep. Anna Eskamani: Leader Fentrice Driskell knows this is an inside-outside effort. So, we may not be the majority in the building, but we know that with the everyday public, our perspective and values are the majority. Data at the University of North Florida on this issue (permitless carry) specifically said some 70% or more Floridians oppose permitless carry. So, we need to get the message out there to our communities and make sure folks are watching this Legislative Session. We are only at week three at this point and yet so many devastating bills have been progressing and passing. And one was signed into law today, a major bill as a corporate giveaway to take away access to the courts for everyday people who face civil injustice. We need folks to understand why state politics matter. Why what happens in this chamber matters. And we are leveraging that in communities. We've hosted town halls in our districts before coming up for Session, with the goal of getting that message out there and hoping to really build collective efficacy among our communities because we know folks are not happy with the lack of problem-solving. We still have a property insurance crisis. Rent is out of control and there are other problems where no immediate solution has been offered alongside gun violence. And we have those solutions. We have offered amendments; we have filed our own bills, so we know what the answers are, but we do need to build community efficacy around us.
Q: Are you working with Republicans at all behind closed doors or in any way to change the legislation to make it more agreeable to you guys?
Driskell: We always do that. We are always open to that. That's part of the job of the loyal opposition; to try to make bad bills better. You see it on the floor in the amendment process. But we also have those conversations behind the scenes with our Republican colleagues. And sometimes it works. But, unfortunately, on these major bills, it doesn't always work. But one example of where it worked was just yesterday. Rep. Christine Hunchofsky got four amendments added on to the gun safety bill to really acknowledge some of those who really tried to keep the students safe at Parkland. So, we do what we can. Let me just add this point: I think in the Process a lot of times people will say or you'll hear representatives or senators say that 75% or 85% of the bills that pass will pass without any opposition on the floor. And it will be all yes votes on the floor. And that's true. But what is happening for that other 15% or so is the impacts of those bills are starting to become so outsized compared to the rest of the other 85%. Our caucus believes every Floridian deserves to be healthy, prosperous and safe. We fight for lower health care costs, for lowering property insurance premiums, for making sure that our communities are safe from gun violence. Those are the things that Floridians sent us up here to do. So, while we work behind the scenes with our Republican colleagues who seem intent on putting Florida on a collision course with the race to the bottom in so many different metrics — don't even get me started on teacher paying and funding — we do the work of the people and try to always make sure we keep those issues on the forefront. And we love to work together with them on those issues when we can. Unfortunately, things are becoming so polarized that the window of opportunity for that seems to be narrowing.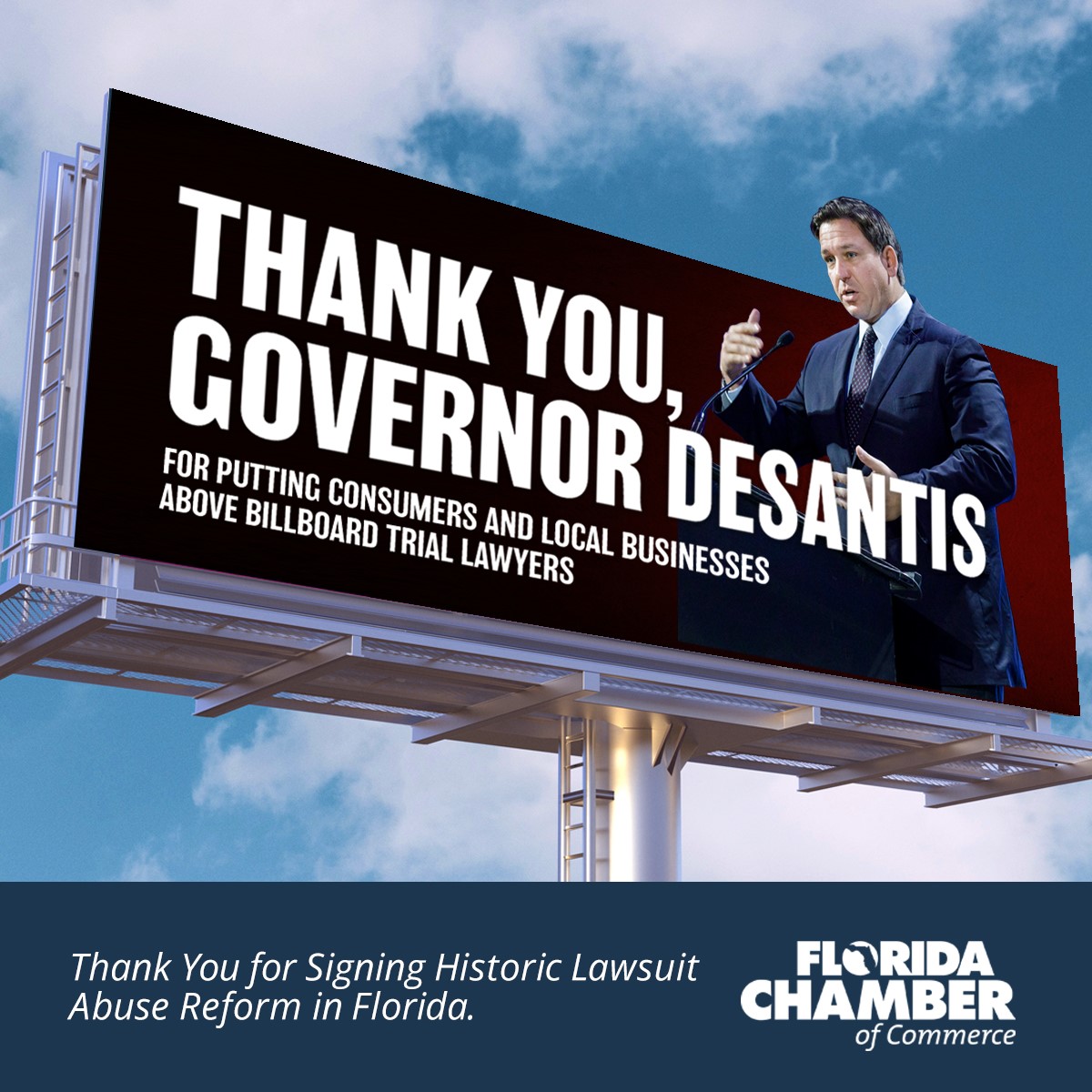 Lobby Up
Today is Anesthesiologists Day at the Capitol, which is the top advocacy day for the Florida Society of Anesthesiologists.
The FSA is a leading advocate for physician-led anesthesia care in Florida, messaging to stakeholders and lawmakers that its patient-centered, physician-led model not only saves lives, but is the most economical means of providing care.
FSA has been advocating for physician-led care for years and it has a lobbying team in Tallahassee to ensure lawmakers know the benefits of a medical doctor being in the room during critical procedures.
FSA's roster includes Timothy Stapleton of Gunster Yoakley & Stewart as well as Jon Johnson, Travis Blanton and Marnie George of Johnson & Blanton, which is one of the top health care lobbying firms in the state.
Tuesday is also Dentist's Day, which is the top advocacy day for the Florida Dental Association.
The association represents dentists on a variety of issues, but this year they are hoping to convince lawmakers to provide more funding for rural dental care — according to the U.S. Department of Health and Human Services, an estimated 6 million Floridians don't have adequate access to dental care, and poor dental health can lead to poor health overall.
The $2 million in state funding sought by the association would be used to encourage new dentists, who are on average burdened with $300,000 in student loans, to set up shop in rural areas.
The Florida Dental Association also relies on the team at Johnson & Blanton as well as an in-house team that includes Alexandra Abboud, Andrew Eason and Joe Anne Hart.
Breakthrough Insights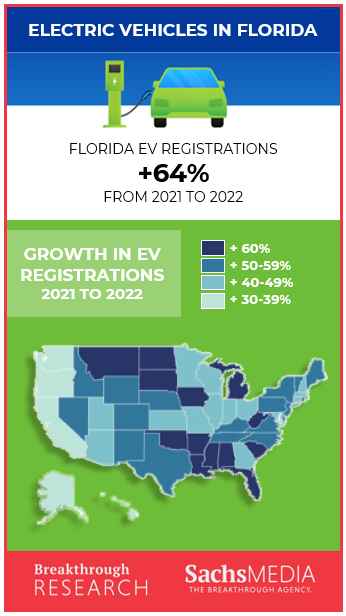 The Next 24
8 a.m. — The House Health Care Appropriations Subcommittee will consider a bill (HB 783) that would establish a framework to guide Florida's fight against the ongoing opioid epidemic and expand access to opioid antagonists. Room 17, House Office Building.
8:30 a.m. — The Senate Banking and Insurance Committee will consider legislation (SB 302) to "protect Florida retirement accounts and state investments from financial discrimination by eliminating the consideration of environmental and social governance (ESG) investment strategies." Room 412, Knott Building.
8:30 a.m. — The Senate Community Affairs Committee will take up a bill (SB 1162) that would authorize public utilities to recover costs for renewable natural gas and hydrogen fuel projects. Room 401, Senate Office Building.
11:30 a.m. — Miami-Dade County Days Paellafest. Capitol Courtyard.
Noon — The Senate Judiciary Committee will consider legislation (SB 636) that would simplify the legal process needed for parents to stay informed after students on Individual Education Plans (IEPs) turn 18. Room 412, Knott Building.
3 p.m. — The House Agriculture & Natural Resources Appropriations Subcommittee meets will consider legislation (HB 1405) that would allow more wastewater facilities to process biosolids into what can be used as commercial fertilizer. Room 212, Knott Building.
3 p.m. — The House Education Quality Subcommittee will take up legislation (HB 389) mandating that menstrual products be provided free to students in public schools, including charter schools. Room 102, House Office Building.
3 p.m. — The House Local Administration Federal Affairs & Special Districts Subcommittee will consider a bill (HB 199) closing an ethics loophole in laws governing special districts. Room 17, House Office Building.
3 p.m. — The House Transportation & Modals Subcommittee will consider a bill (HB 1211) that would require children to use booster seats through age 7. Room 404, House Office Building.
3:30 p.m. — The Senate holds a floor session.
Also, the following committees will meet:
8 a.m. — The House Ethics Elections & Open Government Subcommittee meets. Room 102, House Office Building.
8 a.m. — The House Water Quality Supply & Treatment Subcommittee meets. Room 404, House Office Building.
8:30 a.m. — The Senate Governmental Oversight and Accountability Committee meets. Room 37, Senate Office Building.
11:30 a.m. — The House Criminal Justice Subcommittee meets. Room 404, House Office Building.
11:30 a.m. — The House Energy Communications & Cybersecurity Subcommittee meets. Room 102, House Office Building.
11:30 a.m. — The House Postsecondary Education & Workforce Subcommittee meets. Room 17, House Office Building.
11:30 a.m. — The House State Administration & Technology Appropriations Subcommittee meets. Room 212, Knott Building.
Noon — The House State Administration & Technology Appropriations Subcommittee meets: Room 212, Knott Building.
Noon — The Senate Military and Veterans Affairs Space and Domestic Security Committee meets. Room 301, Senate Office Building.
Noon — The Senate Regulated Industries Committee meets. Room 401, Senate Office Building.
6:15 p.m. — The House Rules Committee meets. Room 404, House Office Building.
Full committee agendas, including bills to be considered, are available on the House and Senate websites.