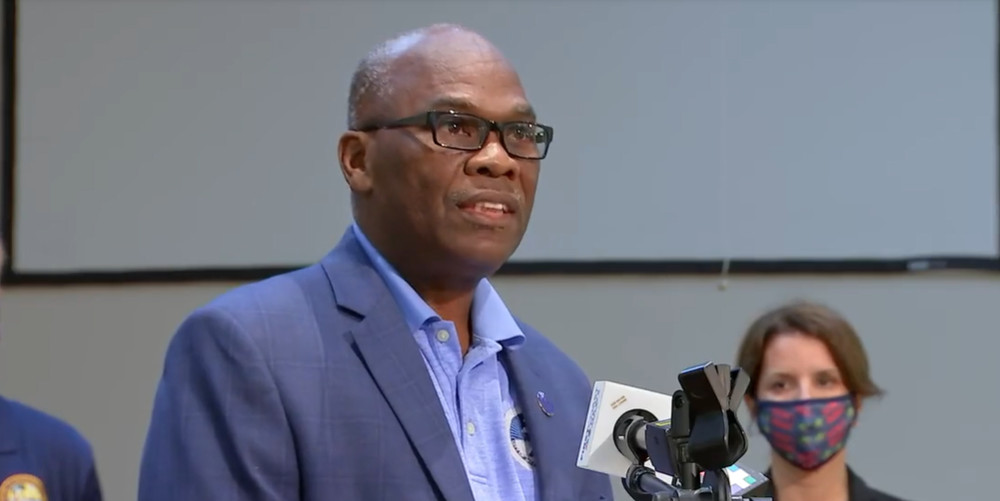 Reggie Gaffney Jr. faces Gaines Holly in a May runoff for Jacksonville City Council.
Reggie Gaffney Sr. is suing Jacksonville City Council candidate Tameka Gaines Holly for defamation and interference with business relationships, according to court documents.
The lawsuit seeks damages in excess of $50,000; a public retraction of alleged false statements by Gaines Holly; and permanent injunctive relief preventing her from making further defamatory statements.
The lawsuit claims that "on or about" Mar. 10, Gaines Holly published false statements about Gaffney Sr. and the Community Rehabilitation Center (CRC) in campaign mailers alleging both Gaffneys were "lining" their "pockets with tax dollars instead of investing in our community."
The lawsuit claims another "days prior to the March 21, 2023 election" makes similar false allegations.
One of the mailers in question shows both the elder and younger Gaffney side-by-side, their faces next to one another in a split screen with a caption under it saying, "like father, like son. Only in it for themselves." It claims the two "sent hundreds of thousands of tax dollars to their own business."
Another mailer includes the same claims, with a comparison to Gaines Holly as the candidate who has "a plan for the people."
Gaffney Sr. is the father of Reggie Gaffney Jr., a current Jacksonville City Council member who succeeded his father in office and is now seeking re-election against Gaines Holly.
The lawsuit claims the "false statements were published with malice" because of Gaines Holly's "insatiable thirst for an election victory and her unrequited quest for retribution against Mr. Gaffney Sr. for her termination from CRC in June of 2014."
Gaines Holly previously served as the chief program officer at CRC until she was fired in 2014. The allegations she leveled against the Gaffneys were based on CRC's overbilling of Medicaid of nearly $1.4 million. What the lawsuit doesn't mention is that Gaines Holly was a senior employee with CRC at the time of those overbillings.
CRC, the nonprofit organization for which Gaffney Sr. is the executive director and Gaffney Jr. the assistant executive director, also is a plaintiff.
According to the filing, "Mr. Gaffney, Sr. and CRC have been subjected to distrust and contempt because of these false statements and both have suffered reputational harm."
However, In 2012, during her time as the Chief Program Officer at the Gaffney-led program, Holly gave an interview to the Florida Times Union, and said of CRC, "Treating the whole person, is making a difference in patients, some of whom deal with homeless[sic] or are in and out of incarceration." We treat individuals regardless of their ability to pay. Of course it stresses our agency to be able to do that. … It is difficult to be able to provide the holistic, comprehensive care we'd like to provide to the client if there is no funding source. That's why we continue to lobby for mental health, social services, period."
The lawsuit claims such reputational harm interferes with CRC's fundraising abilities and its ability to provide comprehensive care to CRC clients.
Gaffney Jr. and Gaines Holly will face off in a May runoff after finishing in the top two in the First Election earlier this month. They are vying for the newly drawn District 8 seat, which contains more than 20,000 voting households.