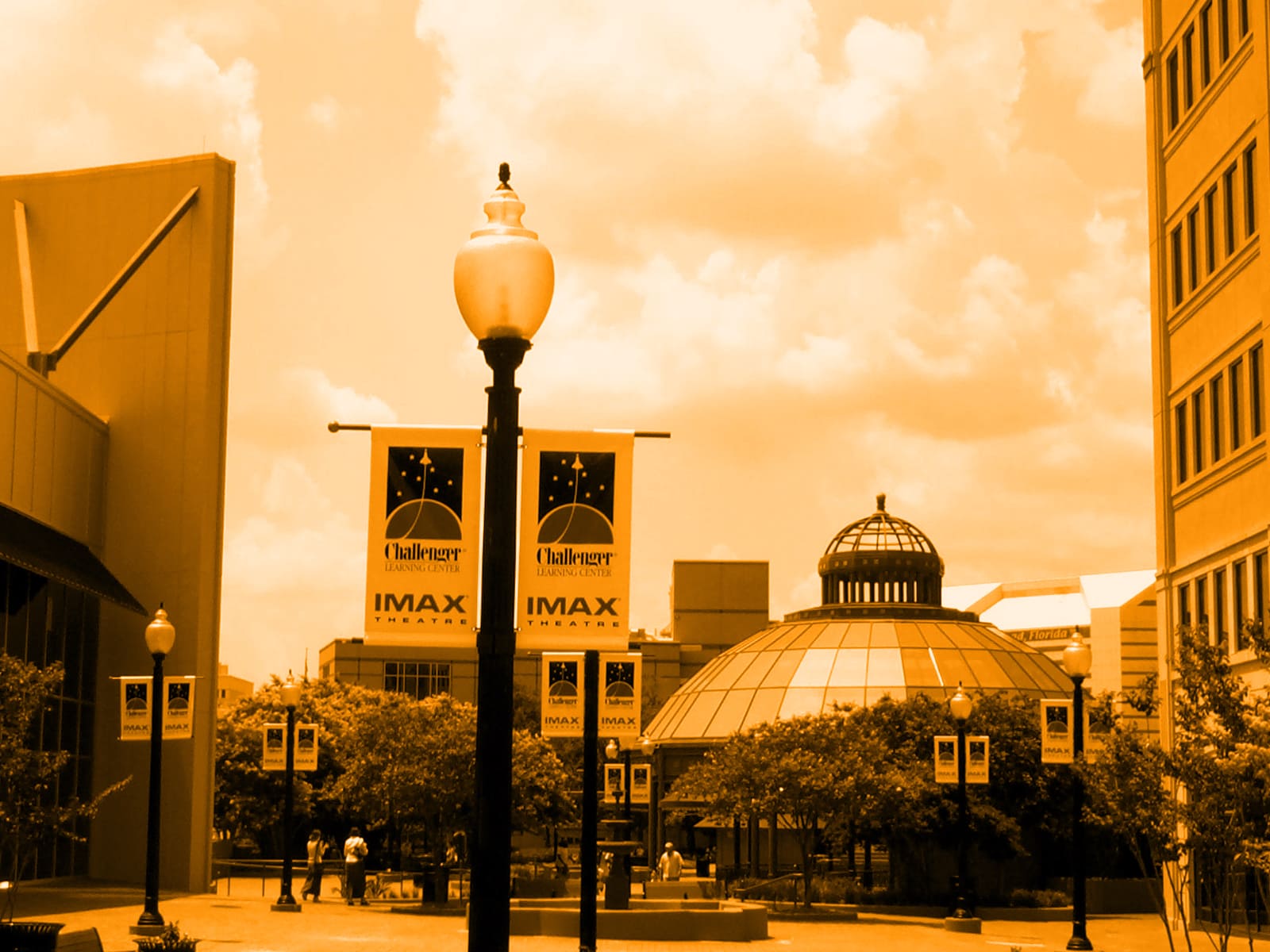 Start the day right — your morning briefing of what you need to know in Florida politics.
Good Thursday morning.
With Spring Training in the rearview mirror, that annual celebration known as Opening Day in Major League Baseball is upon us.
It's a day filled with pomp, ceremony, and hope that springs eternal for even the most downtrodden of teams. Everyone starts off 0-0 before settling in on the six-month marathon to see which team gets to spray champagne to celebrate a World Series title.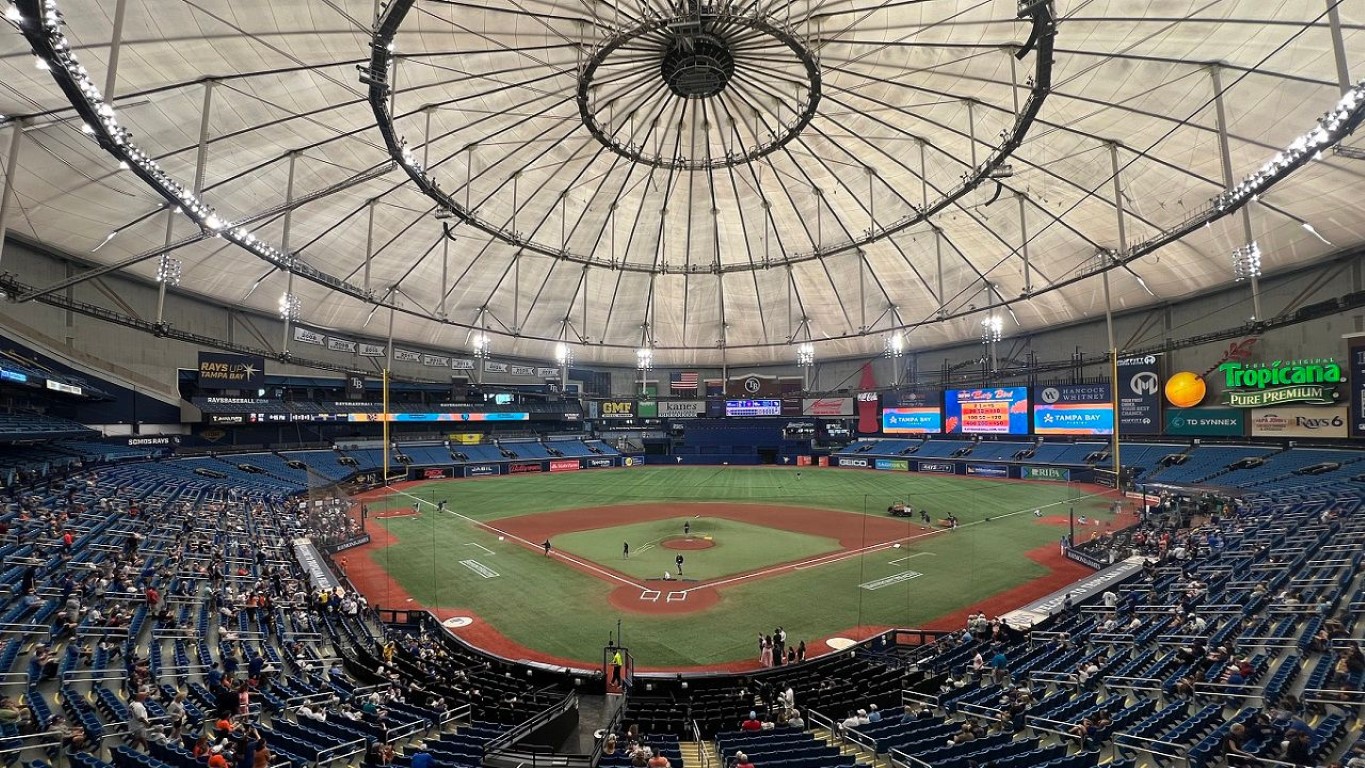 Florida's two teams — the Tampa Bay Rays and Miami Marlins — enter this season with different realistic goals. The Rays expect to compete for their fifth consecutive trip to the postseason, while the Marlins would settle for their first winning full season since 2009.
As usual, the Rays will sink or swim on the strength of their pitching staff, led by University of South Florida product Shane McClanahan. The Rays' rotation will be formidable if Tyler Glasnow can return from an early-spring oblique injury without losing too much time.
The Marlins, meanwhile, appear to be moving in a positive direction, also on the strength of their pitching. Reigning National League Cy Young winner Sandy Alcantara anchors a young and highly promising rotation. The Marlins might be a year away from serious contention, but they're moving in the right direction.
But the big news, for now, is three major rule changes designed to speed up the game.
Attendance fell last season to its lowest total since 1996. The deciding game of the 2022 World Series drew a paltry 12.5 million viewers, the fewest ever for a decisive game in prime time.
Why? Because the game became boring and tedious. The average time of a game was well over three hours, and much of that was spent watching hitters stepping out after every pitch to readjust both batting gloves and pitchers pacing around the mound and staring blankly into space.
That won't be the case this year, starting with a pitch clock. Pitchers throw within 15 seconds if no one is on base, or 20 seconds if runners are aboard. Batters must be in the box and ready to hit by the time the pitch clock reaches eight seconds. There are also restrictions on infield defensive shifts. It's designed to speed up the game and give fans more action.
It seems to be working.
This spring, the time to play an exhibition game decreased to about two hours, 35 minutes, down 26 minutes from last year. Players appear to have embraced the changes.
"A lot of people think our job, as an industry, is to win games," Kansas City Royals infielder Matt Duffy told the New York Times. "No. Our job is to entertain first. If the product as a whole is not entertaining, people aren't going to come."
Here are some other Opening Day thoughts:
💥 — Opening with a bang: The best of baseball isn't typically a March affair, but this year's pre-Opening Day baseball happenings have certainly laid the groundwork for an exciting and likely headline-making season. The successful World Baseball Classic opens the 2023 season with needed momentum for a sport that is waning in popularity and may soften the shock to fans as they face an aggressive slate of rule changes. Read more here.
🏟 — Watch it at the stadium: Turns out the Rays have research on their side when it comes to those pesky attendance numbers. Researchers, according to The Washington Post, suggest watching live sports may be good for you. The research connects viewing live sporting events with higher levels of life satisfaction and lower levels of loneliness. We're not sure if they considered what it's like to watch your team lose, but that's for another day.
🤑 — Cheap Rays: Catching a Tampa Bay Rays game live is, comparatively speaking, an inexpensive affair. That's according to a roundup of cost estimates from Axios based on the price for four average-priced adult tickets, parking for one car, two hats, four sodas and four hot dogs. The Rays clock in at No. 28 at just $192, more expensive than only the Marlins and the Diamondbacks.
❓ — The Rays' great unknown: Even before battles for wild cards begin, each MLB team has one on the bench. For the Rays, that's Jose Siri, according to MLB.com. Slated to be the team's go-to center fielder, it's not clear yet what kind of player he might be and whether he'll adequately fill Kevin Kiermaier's very large shoes. Rays Manager Kevin Cash is banking on Siri's wheels around the bases, but whether he'' be a dynamic player remains a question mark.
🔮 — Opening Day predictions (sort of): Ken Rosenthal is offering up his Opening Day predictions for every Major League Baseball team in 2023, but he points out, they're completely unserious. For the Rays, Rosenthal predicts Randy Arozarena will be elected to the American League All-Star team despite batting .152 before the break, and that he'll win the Home Run Derby and the All-Star Game MVP. Read the rest here.
🔥 — Rays hot take: Predictions in sports can be hard — injuries and other curve balls (sorry for the baseball pun) can have major impacts on outcomes. But that doesn't mean there can't be astute observations. The Athletic expects Rays third baseman Isaac Paredes to be among the Top 10 in MLB in his position, beating out veterans such as Anthony Rendon, Matt Chapman and Eugenio Suarez. They base the take on Paredes' power and patience. Read more here.
⚾️ — 25 moments in 25 seasons: From the first pitch by Wilson Alvarez in 1998 to heartbreaking World Series misses and from the black and purple jerseys that marked the Devil Rays days to the optimistic yellow starburst that greets fans today, the Tampa Bay Times has highlighted moments to remember in Rays history. We won't give away everything, but there have been 45 All-Star selections, four American League rookies of the year, two two-time managers of the year, two Cy Young Award winners and a sprinkling of American League Championship Series MVPs. Read more here.
👋 — Farewell James Shields: Former Tampa Bay Rays pitcher James Shields will symbolically retire as a Ray, with a ceremonial first pitch on Opening Day. Following the pitch, he'll head to the Home Run Club, which before his trade to Kansas City, was named the Big Game James Club. It serves as a special club for foster kids and continues through a partnership with United Concordia Dental. Read more here.
___
Trey Price is joining the law and lobbying firm Gunster as a Government Affairs Consultant in the firm's Tallahassee office.
Price is the former Executive Director of the Florida Housing Finance Corporation, an affordable housing public-private partnership. He held that position from 2017 through Feb. 1.
During his tenure, FHFC helped the state launch the Hometown Heroes Housing Program. That program set aside $100 million to help law enforcement officers, firefighters, educators, health care professionals, and active military or veterans purchase a home in their community.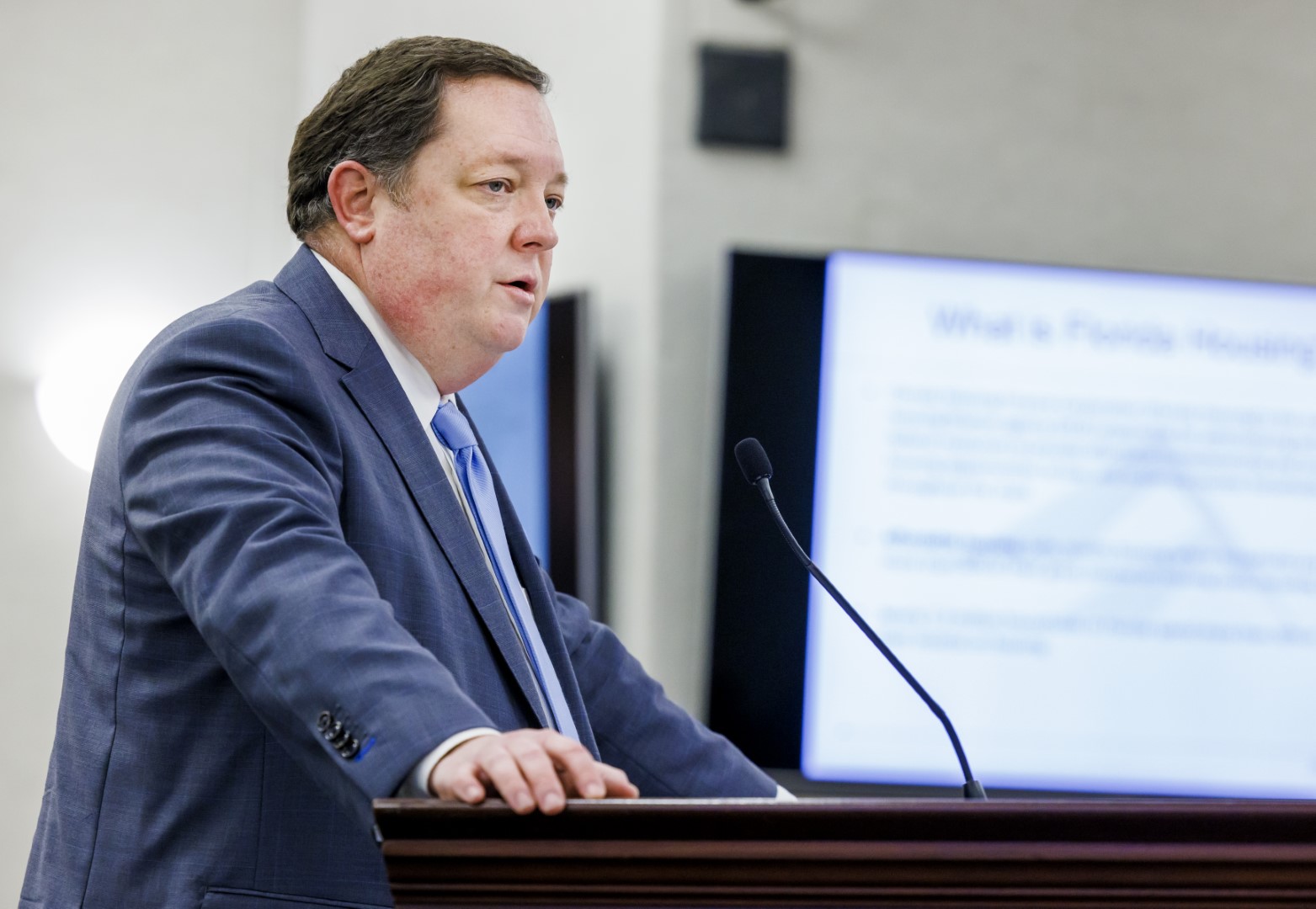 The program quickly became the organization's most popular, according to FHFC, and has so far provided 3,228 homeowners with more than $48 million in down payments and closing cost assistance.
Price previously worked as a public policy representative for Florida Realtors, one of the state's largest trade associations.
Florida's lobbying ban does not apply to people who held positions with public-private partnerships and several firms and associations were keen to snap him up after he announced he would leave FHFC in mid-January. Gunster won out.
Price, a University of Central Florida graduate, told Florida Politics that he will primarily focus on housing, real estate and tax issues when he starts on Monday.
"I'm excited to work again with some old friends and make new ones on their outstanding team," he said.
Gunster is recognized as a top business law firm and has grown rapidly over the past two years. The firm brought on more than 40 new attorneys in 2021 and did so again in 2022 after it finalized a high-profile merger with Naples-based law firm Grant Fridkin Pearson.
— SITUATIONAL AWARENESS —
—@GrayRohrer: @GovRonDeSantis one month ago: "Today, the corporate kingdom finally comes to an end. There's a new sheriff in town and accountability will be the order of the day.
—@BridgetAZIegler: The arrogance of @Disney continues… from ignoring parents and allowing radicals to sexualize our children, to now ignoring Florida taxpayers by sneaking in a last minute sweetheart development agreement, Disney has once again overplayed their hand in Florida. We won't stand for…
—@NGrossman81: Defenders of Ron DeSantis' state crackdown dismiss reports of removed books or changed lessons on, say, Rosa Parks, with "the law didn't say they had to." But as critics explained from the beginning, that's the point. Threat of punishment + ambiguous new rules = speech chilling
—@JeffSchweers: Democrat Sen. Jason Pizzo says the amendment he filed to allow "open carry" was to "call bullshit" on the permitless carry bill.
Tweet, tweet:
🥘 It's PAELLA TIME at the Florida Capitol!

Great time serving the world famous paella with my colleagues and our legislative delegation during Dade Days in Tallahassee!#FlaPol #DadeFirst pic.twitter.com/aITbOVvJ5P

— Commissioner Kevin Marino Cabrera (@KMCabreraFL) March 29, 2023
—@BrendonLeslie: There are people on social media crying because the New York Yankees' new shortstop follows Donald Trump, @DC_Draino and other conservatives on Instagram Their tears are so sweet — let's go Yankees!
Tweet, tweet:
A baby cow in Australia has become a viral sensation for the black and white patterns on its hide — which look uncannily like a smiley face.

Happy the cow has been sold to the organization Farm World for $10,000 AUD ($6,600 USD), with proceeds benefiting a nearby hospital. pic.twitter.com/xzC4ha17jX

— NowThis (@nowthisnews) March 28, 2023
Tron Lightcycle/Run debuts in Walt Disney World — 5; Suits for Session — 6; DeSantis visits Hillsdale College in Michigan — 7; 'Air' starring Ben Affleck and Matt Damon premieres — 7; NBA Play-In Tournament begins — 12; Taylor Swift 'Eras' Tour in Tampa — 15; NBA playoffs begin — 17; final performance of 'Phantom of the Opera' on Broadway — 17; American Association of Political Consultants Pollies '23 conference begins — 19; DeSantis speaks at Utah Republican Party convention — 23; DeSantis speaks at the Jerusalem Post and Museum of Tolerance Jerusalem 'Celebrate the Faces of Israel' event — 28; 2023 Session Sine Die — 36; 'Guardians of the Galaxy Vol. 3' premieres — 36; Florida Chamber 2023 Leadership Conference on Safety, Health & Sustainability — 40; Florida TaxWatch's Spring Meeting — 49; 'Fast X' premieres — 49; Florida Chamber 2023 Florida Prosperity & Economic Opportunity Solution Summit — 58; NBA Finals begin — 63; 'Spider-Man: Across the Spider-Verse' premieres — 64; 'The Flash' premieres — 78; Florida Chamber 2023 Florida Learners to Earners Workforce Solution Summit — 89; 'Indiana Jones and the Dial of Destiny' premieres — 91; 'Mission Impossible: Dead Reckoning — Part One' premieres — 106; Florida Chamber 37th Annual Environmental Permitting Summer School — 113; Christopher Nolan's 'Oppenheimer' premieres — 115; 'Captain Marvel 2′ premieres — 122; Beyoncé's 'Renaissance' tour in Tampa — 139; 2023 Florida Chamber Annual Meeting & Future of Florida Forum — 207; 'Dune: Part Two' premieres — 221; South Carolina Democratic Primary — 303; New Hampshire and Nevada Democratic Primaries — 315; Georgia Democratic Primary — 321; Michigan Democratic Primary — 334; 'Spider-Man: Across the Spider-Verse' Part 2 premieres — 366; 'Kingdom of the Planet of the Apes' premieres — 421; Opening Ceremony of the 2024 Olympic Games — 484; 'Thunderbolts' premieres — 484; Georgia Tech to face Florida State in 2024 opener in Dublin — 513; 'Blade' reboot premieres — 526; 'Deadpool 3' premieres — 591; 'Fantastic Four' reboot premieres — 737; 'Avengers: The Kang Dynasty' premieres — 764; 'Avengers: Secret Wars' premieres — 953.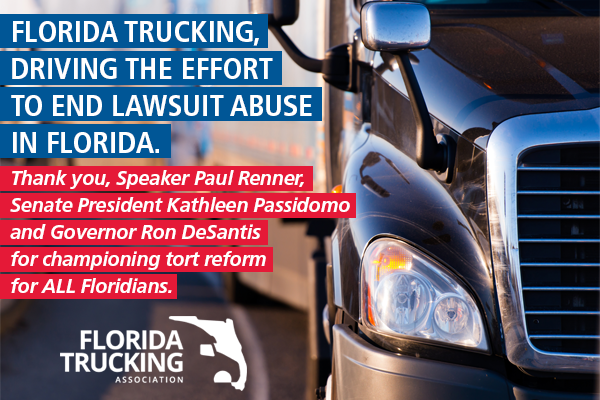 — TOP STORY —
"GOP donors open to other Donald Trump challengers as Ron DeSantis tries to find footing" via Maeve Reston and Michael Scherer of The Washington Post — While Trump leads in polls of the Primary, many GOP voters have expressed fatigue with his combative tactics and grievances, as well as the desire for fresh leadership, even if they still admire the former President.
The alternate who has gained the most traction by far is DeSantis, who has emerged as the only significant threat in the polls to Trump, even before he has officially entered the race.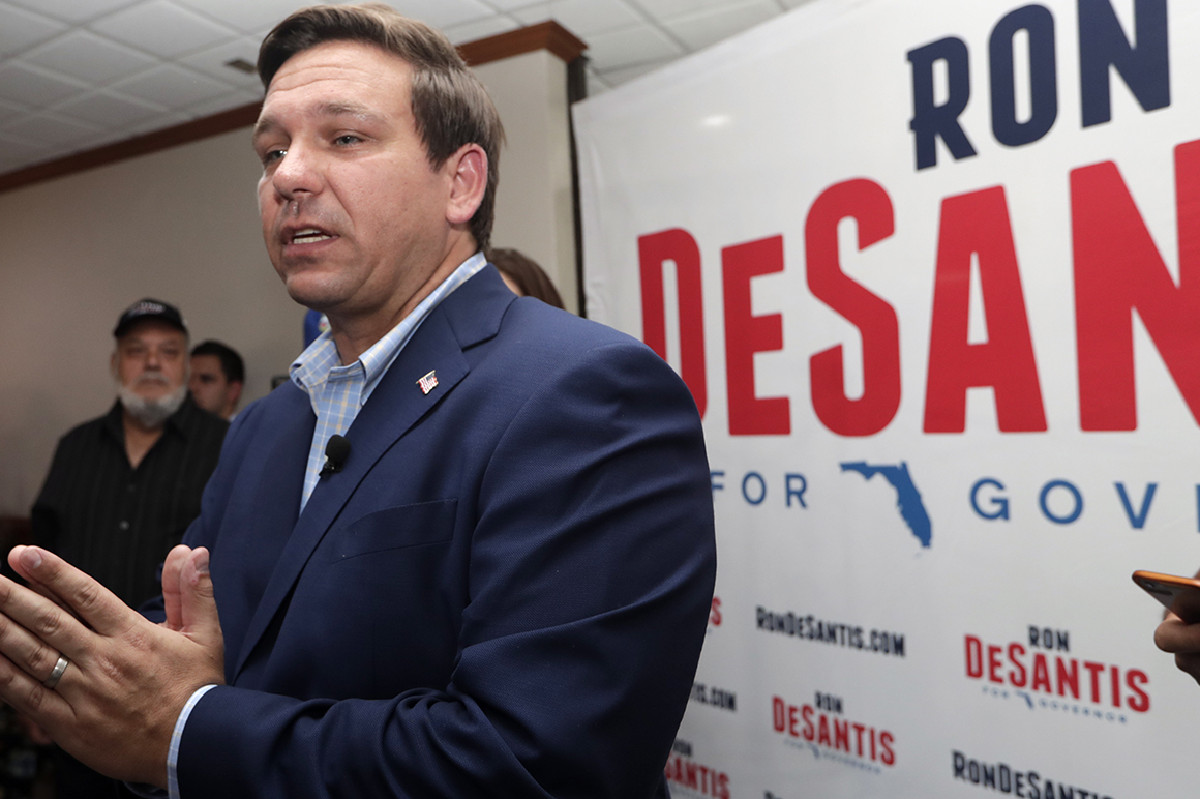 But interviews with nearly two dozen GOP donors, strategists and voters suggest the desire for a backup option has intensified amid questions about how the Florida Governor would fare in a protracted battle against Trump and how he can distinguish himself from the former President without alienating Trump's supporters.
There is also lingering concern about how DeSantis's insular style will wear on early state voters who expect to welcome candidates into their living rooms for an extended job interview.
Scott Reed, a Republican strategist who managed Bob Dole's 1996 campaign for President, predicted that the race would be a "Trump-DeSantis slugfest through the fall, then, if exhaustion sets in, there will probably be an opening for one or two candidates to get the bright lights on them before Iowa."
With an eye on DeSantis' vulnerabilities, many donors have kept the door open to other potential White House contenders.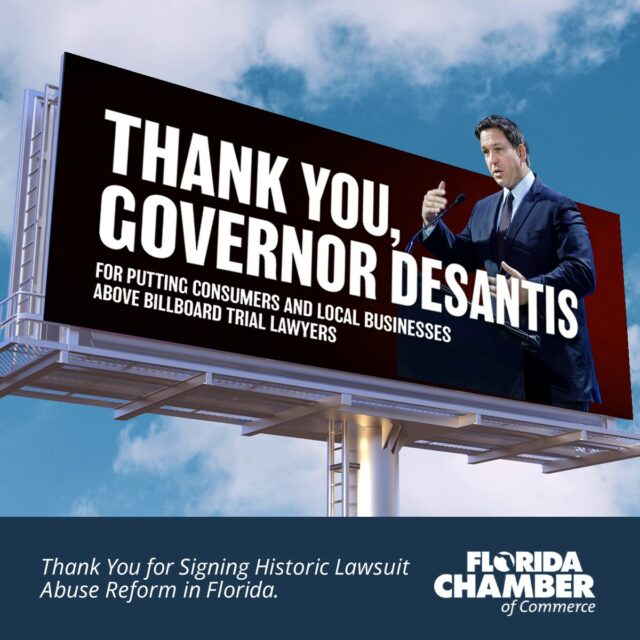 — DESANTISY LAND —
"DeSantis' pitch to New York donors: I'm not a chaos agent"via Sally Goldenberg of POLITICO —The Florida governor — who is expected to announce his presidential campaign following his state's legislative session — has been privately reaching out in recent months to a bevy of potential supporters in the Empire State. [Gov. Ron] DeSantis visited the Long Island estate of billionaire cosmetics heir and GOP donor Ronald Lauder several months ago, two people with direct knowledge of the sit down told POLITICO. DeSantis' message was simple: He is the only Republican who could defeat President Joe Biden in a general election. … In meetings with other wealthy businessmen, DeSantis has been even more explicit, portraying himself as an obvious choice for anyone frustrated by the former president Donald Trump's legal troubles and antics. … "I'm no drama. I'm no chaos," one New York businessman said in paraphrasing the pitch the Florida Governor made to other well-heeled New Yorkers. "I'm calm, cool and collected. Very focused."
—"DeSantis flogs Fed for 'perverse incentives' in monetary policy, interest rates" via A.G. Gancarski of Florida Politics
—"Senate Democrats hammer DeSantis over Ukraine position" via A.G. Gancarski of Florida Politics
—"Trump needles DeSantis' 'neocon rhetoric' on Ukraine/Russia war" via A.G. Gancarski of Florida Politics
—"Trump claims DeSantis is the 'twin' of Mitt Romney, Paul Ryan" via A.G. Gancarski of Florida Politics
—"Trump campaign accuses DeSantis of campaigning 'illegally'" via A.G. Gancarski of Florida Politics
—"Nikki Haley claims people don't want the 'drama' from DeSantis, Trump" via A.G. Gancarski of Florida Politics
Tweet, tweet:
We don't need another plastic career politician beholden to his donor masters to sit in the White House. We need a real leader. Let's drop the act @RonDeSantisFL and just get on with it: welcome to the race. pic.twitter.com/HVxKjJnTZW

— Vivek Ramaswamy (@VivekGRamaswamy) March 29, 2023
"DeSantis' Reedy Creek board says Disney stripped its power" via Skylar Swisher of the Orlando Sentinel — DeSantis' hand-picked board overseeing Disney World's government services is gearing up for a potential legal battle over a 30-year development agreement they say effectively renders them powerless to manage the entertainment giant's future growth in Central Florida. Ahead of an expected state takeover, The Walt Disney Co. quietly pushed through the pact and restrictive covenants that would tie the hands of future board members for decades, according to a legal presentation by the district's lawyers on Wednesday.
—"'DeSantis just got out-negotiated by Mickey Mouse,' Trump super PAC chief says" via Gabrielle Russon of Florida Politics
"DeSantis is targeting the free speech protections that might save Fox News" via Steve Contorno of CNN — As Fox News faces legal peril over its coverage of Trump's 2020 Election lies, one of its most featured Republicans, Gov. DeSantis, is trying to gut free speech protections that may ultimately save the network from financial ruin. DeSantis and his GOP allies in the Legislature have proposed a sweeping overhaul to defamation laws that would make it easier to sue news organizations in Florida. The legislation, fashioned to punish media outlets over their coverage of conservatives, would turn the state into a battleground over the future of the First Amendment. But in doing so, DeSantis has sparked warnings from the Right that his attempts to target the mainstream media will result in headaches for conservative outlets as well.
"A chemical company that donated to DeSantis now wants the state to help sell its product" via Jason Garcia of Seeking Rents — Committees in the Florida House and Senate passed a couple of arcane bills dealing with "wind uplift prevention." Records show they come from a chemical company that has become a big donor to DeSantis and hired former top DeSantis aides to lobby the legislation. The bills (House Bill 799 and Senate Bill 594) would make property insurance companies give discounts to homeowners if they make upgrades that protect against wind uplift — a type of upward pressure that can rip the roof off a house during a hurricane. "Many structural retrofits (hurricane strapping, increased fastening, etc.) are not possible without major renovation," the company's talking points read. "However, spray polyurethane foam (SPF) can be added with minimal impact to the homeowner."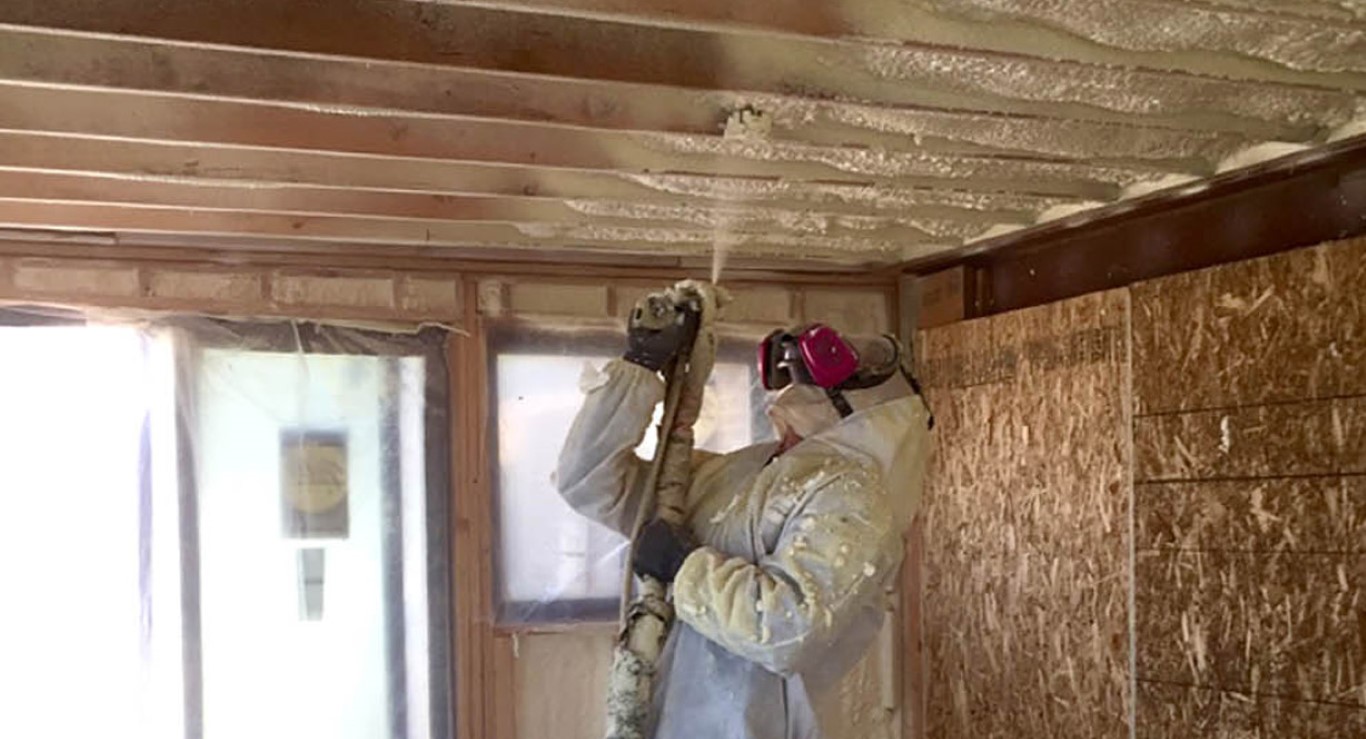 "DeSantis fights for Everglades as he neglects climate crisis" via Michael Smith of Bloomberg — DeSantis has embraced conservation and clean water unlike just about any Florida Governor before him. His focus on restoring the Everglades, in particular, has won him hefty donations that could help pay for an expected run for the White House in 2024. At the same time, he's divorced his form of environmentalism from the larger climate agenda that's anathema to most of the Republican Party, mainly by avoiding the term "climate change." That duality has helped him politically, but critics say that he's had more environmental misses than successes and that conservation efforts without climate action are fundamentally flawed. It's not as if DeSantis is anyone's idea of a climate champion.
"Report mocked for 'scoop' that DeSantis doesn't 'email or text'" via Eric Daugherty of Florida's Voice — DeSantis' team made fun of Semafor for a "scoop" that the Governor "doesn't email or text." "Sources say Florida's expansive public records laws may play a part in his decision, but it makes DeSantis' tight-knit inner circle that much harder to break into," Semafor reported. Bryan Griffin, Press Secretary for the Governor, mocked, "SCOOP: Governor spends days governing." "Good for him! Why is this news?" one user replied.
"Heather Barker joins super PAC backing DeSantis 2024" via Drew Wilson of Florida Politics — A super PAC urging DeSantis to run for President is bringing on one of the Governor's top fundraisers. Sources close to Never Back Down PAC told Florida Politics that Barker will join the political committee as a senior adviser. Barker previously oversaw fundraising at DeSantis' state-level political committee, Friends of Ron DeSantis, and also for his gubernatorial campaign. Her efforts saw the Governor's re-election bid break fundraising records; the committee raised well over $100 million in the 2022 cycle and had about $82.5 million on hand as of Feb. 28.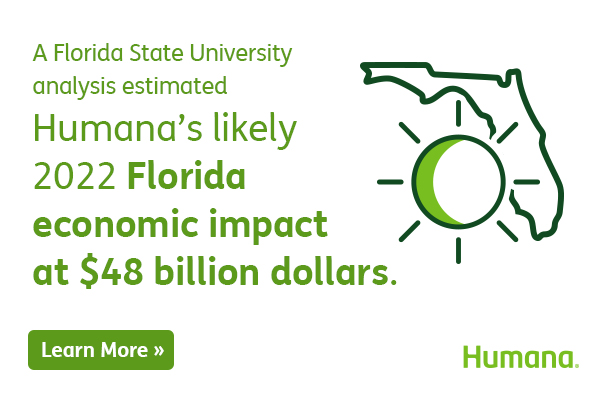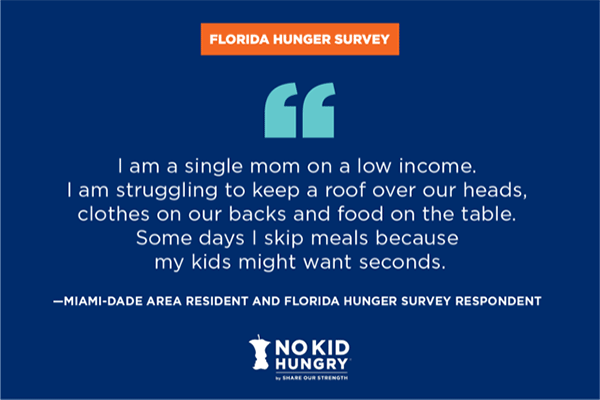 — LEGISLATIVE —
"DeSantis signs $711M affordable housing bill. Advocates say it doesn't go far enough." via Trevor Fraser and Jeffrey Schweers of the Orlando Sentinel — Gov. DeSantis signed a bill that pumps $711 million into affordable housing, a move that developers cheered but others said didn't go far enough to help typical Floridians struggling to pay rent. Dubbed the Live Local Act, SB 102 from Senate President Kathleen Passidomo redirects some tax revenue toward affordable housing over the next 10 years and creates incentives for developers of affordable projects. It essentially doubles the money Florida spent on affordable housing last year. But it also strips local governments of control over certain projects and outlaws local rent-control ordinances such as the one Orange County considered last year.
Tweet, tweet:
Today, I signed legislation to help Floridians live in the communities where they work. The Live Local Act will expand the supply of housing and make it more affordable for members of our workforce. pic.twitter.com/nvUDbX9cd1

— Ron DeSantis (@GovRonDeSantis) March 29, 2023
"New death penalty rules readied for Senate passage" via Anne Geggis of Florida Politics — The Senate readied a bill for passage that would strip away the requirement that a jury unanimously agree in order to deliver the death penalty. Under the bill (SB 450), eight of 12 jurors, a "supermajority," would have to agree for a defendant to face the death penalty. Sen. Blaise Ingoglia filed the bill, inspired by the Parkland school shooter's trial. He said he wants to reduce the chances that jurors' intent on making a point about the death penalty get a chance to stop the state's ultimate punishment.
"Locked and loaded: GOP lawmakers line up sights to pass permitless carry bill" via Jesse Scheckner of Florida Politics — Republican lawmakers Wednesday heard eight amendments from their Democratic colleagues aimed at reducing the potential negative impacts of a bill that would allow most Floridians to carry concealed firearms without a license. One by one, they shot them down. The bill (HB 543) is titled "Public Safety." It would remove Florida's current requirement for gun owners to obtain a concealed firearm license. In doing that, it would also remove the need for fingerprinting, firearm safety training and a $97 fee for first-time concealed carry applicants.
"Senate votes to ax automatic public sector union dues" via Gray Rohrer of Florida Politics — Unions representing teachers, nurses and some other public sector workers could soon no longer be able to automatically deduct dues from members. The Senate voted 23-17 in favor of SB 256, which bans automatic union dues deductions, but exempts police, firefighters, prison guards and probation officers. Democrats were most vocal in bashing the bill as an attempt to target unions that donate to their party while carving out unions that often support Republicans. But five GOP Senators joined Democrats in voting against it. "This seems like we are once again picking up winners and losers and we are playing partisan politics," said Sen. Shevrin Jones.
"Bill banning public votes on local land use yanked amid lack of support" via Jesse Scheckner of Florida Politics — A bill that would prohibit local land development regulations from being changed through voter referendums didn't make it past its first Senate Committee hearing. Sen. Ana Maria Rodriguez, its sponsor, pulled the measure (SB 856) before members of the Senate Community Affairs Committee could cast votes. "It wasn't going to pass," she told Florida Politics shortly afterward. The nine-member Committee's Chair, Sen. Alexis Calatayud, was absent from the meeting to attend the signing of her "Live Local Act" bill. She may have represented a tiebreaking vote. Rodriguez said she'll probably bring her bill back for reconsideration next week.
"House environmental protection package advances" via Wes Wolfe of Florida Politics — An environmental package in the House to take on septic tank pollution passed its committee this week, moving forward efforts to take concrete action to reduce nutrient pollution across the state, especially its springs and the Indian River Lagoon. It prohibits installing new septic tank systems within a basin management action plan (BMAP), a reasonable assurance plan or a pollution reduction plan where there's an available connection to a sewerage system. "This is a transformative, comprehensive, changing of the state of Florida for water quality," Rep. Kevin Steele said.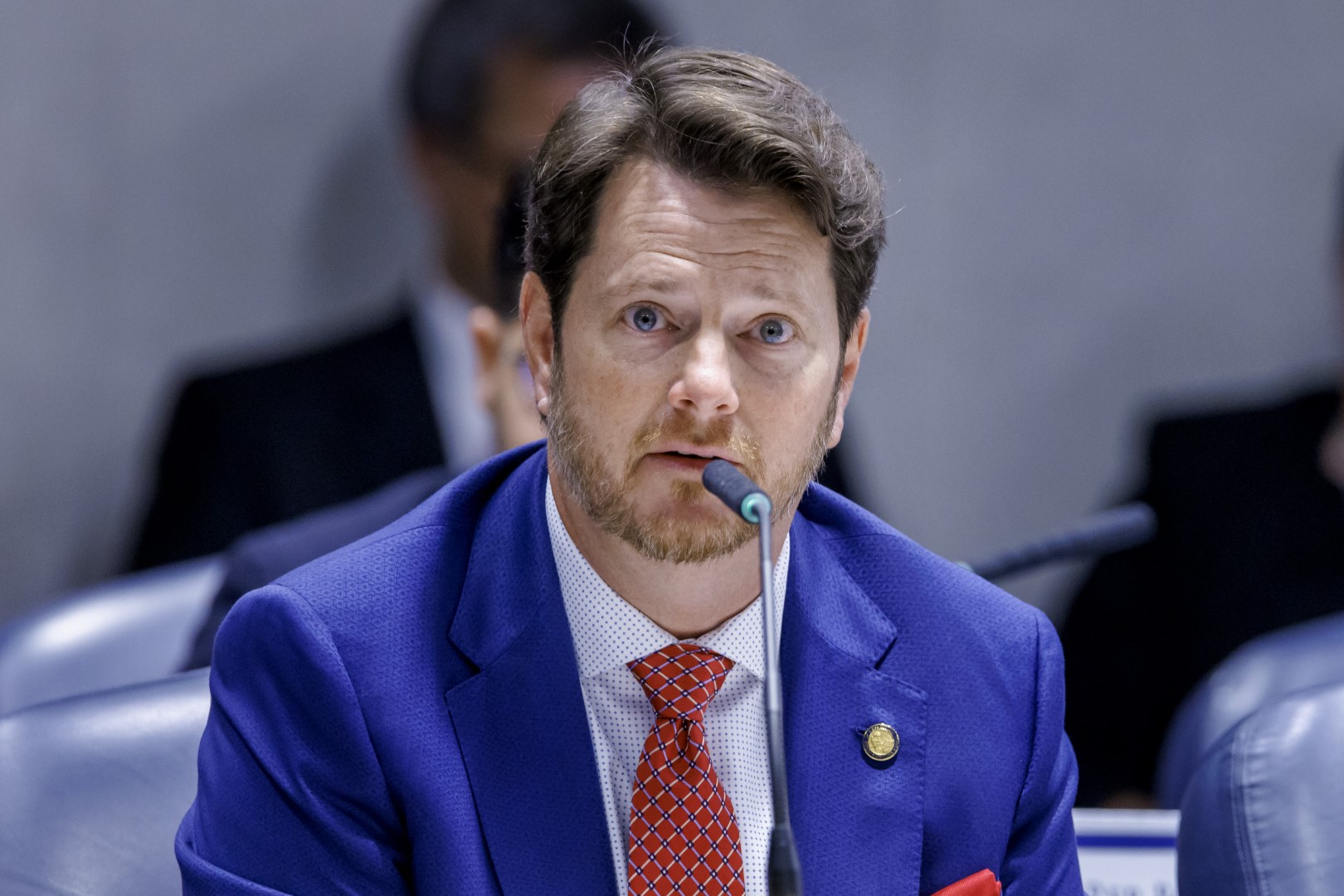 "Deepwater channel dredging exempted from House coral protections bill" via Wes Wolfe of Florida Politics — Trying to mitigate the damage from near-constant dredging along Florida's coast, a House Subcommittee passed a bill requiring an independent analysis of activity on the natural habitat. "(HB 979) is brought forth because we in the state of Florida have a major problem with regard to permitting, in the effects of dredging," Rep. Peggy Gossett-Seidman said to the House Water Quality, Supply and Treatment Subcommittee. "Currently there (are) no checks and balances, no transparency in place for a contractor dredging offshore to have his permit issued to anyone else other than him.
"Buckle up: More specific child car seats requirements advance" via Anne Geggis of Florida Politics — Legislation is advancing to add more specificity to the laws that govern how children are strapped into moving automobiles. Rep. Mike Beltran's bill (HB 1211) would put the state's rules on child car restraints more in line with national regulations. And it got unanimous approval at its first Committee stop. "The strategy in drafting this bill was to give the parents the maximum flexibility based on their preferences and the size of the child and the equipment they have while still bringing us into closer compliance with the NHTSA (National Highway Traffic Safety Administration) guidelines," Beltran said.
— MORE LEGISLATIVE —
"Cord Byrd confirmation breezes through Senate panel" via A.G. Gancarski of Florida Politics — DeSantis' choice for Secretary of State met with approval in a Senate Committee Wednesday. The nomination of Neptune Beach's Byrd was an easy sell to the Governmental Oversight and Accountability panel. He shared "accomplishments" and "goals moving forward" with the Committee, noting he was a "fifth-generation Florida native." He also credited the Legislature as being "instrumental" in ensuring Florida is the "gold standard of elections administration." "I really do have the best job in state government," Byrd contended.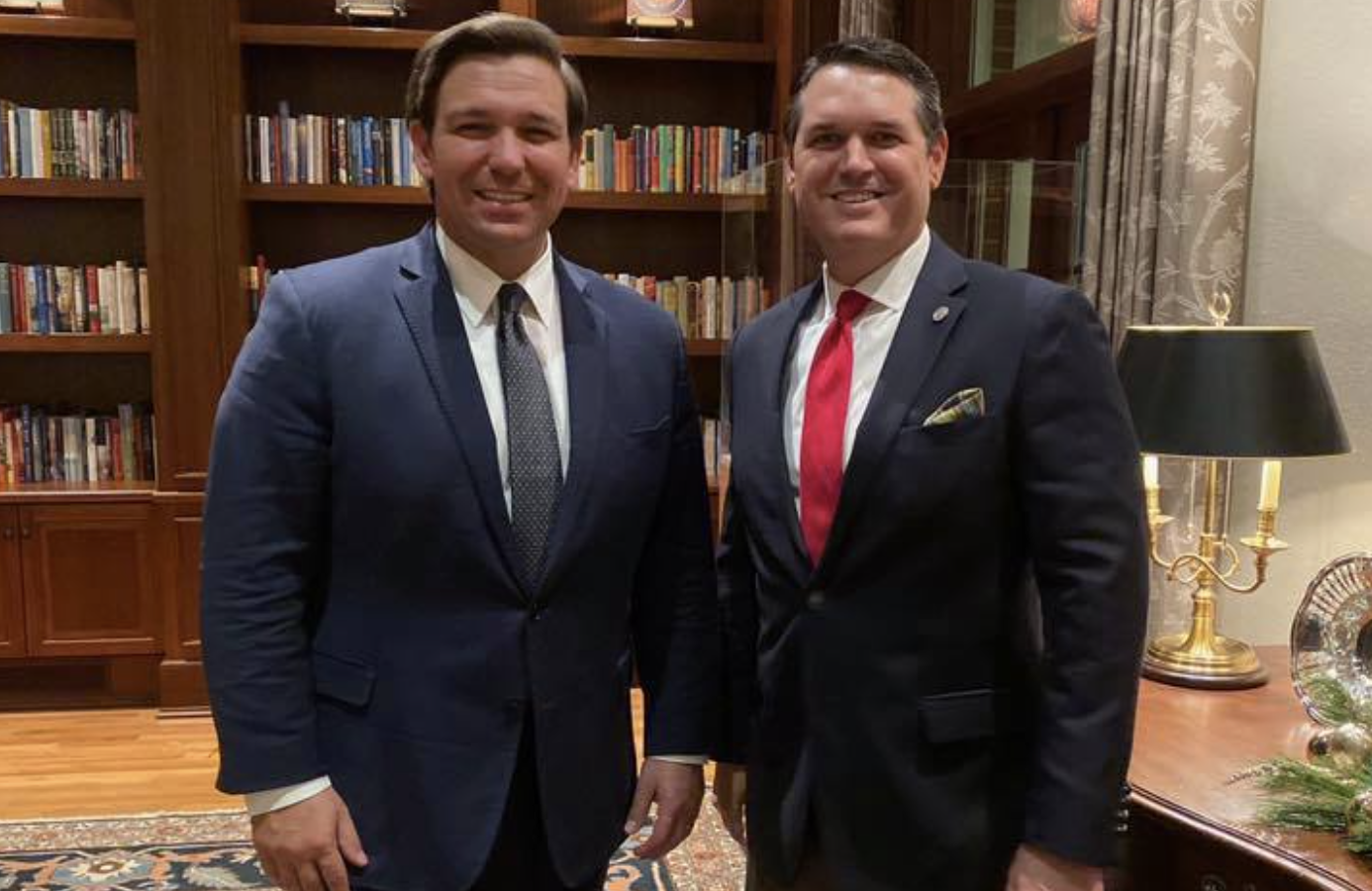 "Lawmakers set aside millions for arts and culture grants" via Florida Politics — The House's draft budget would put nearly $50 million into grant programs that support the arts, museums and other cultural resources. The funding includes $32.4 million for the Cultural and Museum Grants program, $3.5 million for Culture Builds Florida, $11.8 million for cultural facilities and $2.9 million for the cultural endowment program. Senate budget writers included less funding for those programs, with a $12 million gap between the chambers on cultural and museum grants and a $6 million gap on cultural facilities funding.
"Bill loosening School Board candidate residency requirements moving to House floor" via Anne Geggis of Florida Politics — Legislation (HB 411) from Republican Steele of Dade City is among a number of Republican bills that would reshape how School Board seats are filled across the state. Steele's bill would require School Board candidates to reside in the district they want to represent at the time of election. Currently, the law requires that School Board candidates live in the district before that time — at qualifying. Steele says he wrote the bill because of a specific circumstance involving a School Board member who was elected and then faced a legal challenge because work being done on his residence put him outside the district at the prescribed time.
"Lawmakers look to give more liability protections to SpaceX, aerospace companies" via Gabrielle Russon of Florida Politics — Lawmakers are moving closer to granting more legal protections to private aerospace companies, like SpaceX, Boeing and Blue Origin, if crew members are killed or hurt in spaceflights. The Senate Military and Veterans Affairs, Space, and Domestic Security Committee voted in favor of SB 1318, a bill filed by Committee Chair Tom Wright that would give limited civil liability immunity to private companies. "This bill has the potential to limit the cost of litigation to businesses engaging in spaceflight activities," according to a Senate staff analysis of the bill. The Senators on the Committee had little debate on the bill before they voted in favor of it.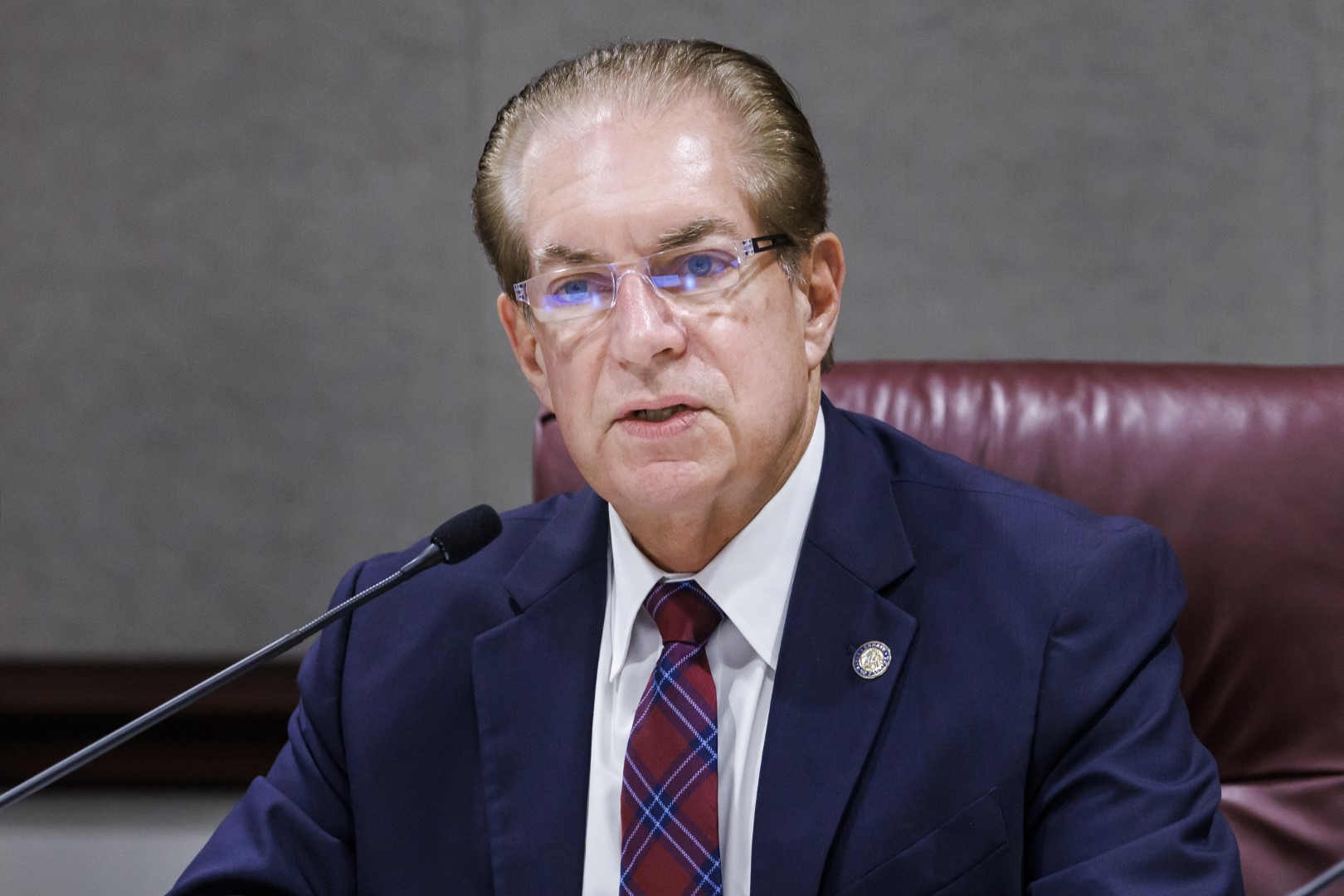 "Crackdown on kids driving golf carts rolls through House Committee" via A.G. Gancarski of Florida Politics — Legislation that would keep younger drivers from operating golf carts on city streets has moved through a second House Committee. The Local Administration, Federal Affairs & Special Districts Subcommittee approved Rep. Cyndi Stevenson's bill (HB 949). The St. Johns County Republican noted that 17,800 injuries from golf carts resulted in emergency room visits in a recent year, with "significant injuries" affecting children disproportionately.
— MORE FROM CAPITOL —
Appointed — Natlie Figgers to the Florida Agricultural and Mechanical University Board of Trustees.
Sadowski Coalition praises affordable housing plan — The Sadowski Coalition, a nonpartisan collection of 42 statewide organizations, praised the Governor and lawmakers after the "Live Local Act" was signed into law. "The Sadowski Coalition is a large, diverse group that may not agree on very many things except that they come together to support affordable housing funding and on the behalf of these groups, we strongly support this legislation and the significant and positive impacts it will have on housing in the state," said Mark Hendrickson, Facilitator of the Sadowski Coalition and Executive Director of the Florida Association of Local Housing Finance Authorities. "I want to recognize Senate President Kathleen Passidomo, who made housing her priority and created a comprehensive legislative product that will have the biggest impact on housing since the Sadowski Act was signed in 1992, and House Speaker Paul Renner, who has supported this needed legislation and worked in tandem with the Senate President."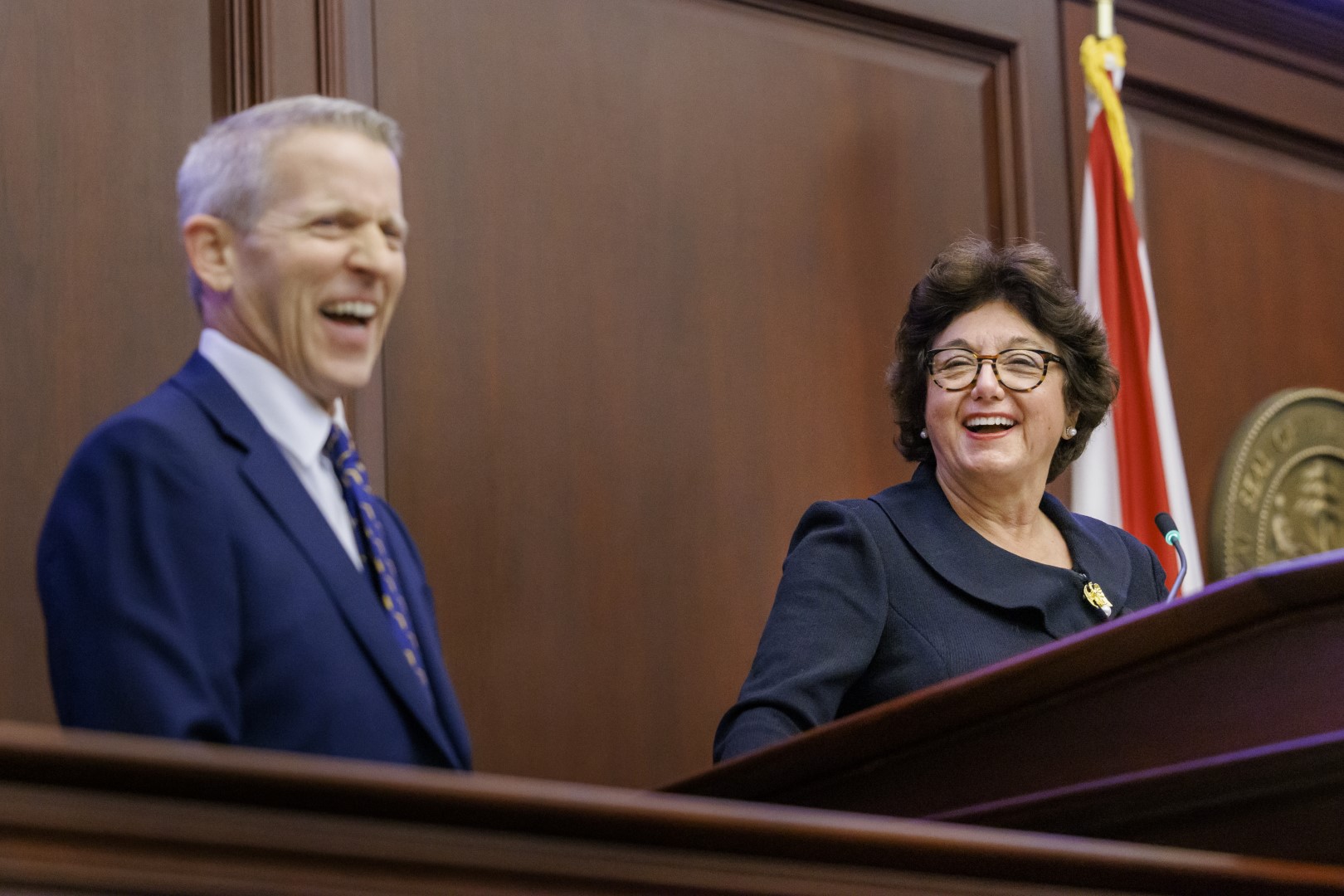 FEA says teacher union bill 'is about revenge' — After the full Senate passed a bill (SB 256) that would ban automatic union dues deductions, the Florida Education Association said that the legislative intent is to get "revenge" on teachers who have criticized the Governor's education priorities. "Florida has a critical shortage of teachers and staff. Trying to silence educators is not going to get more teachers in front of our students, more drivers for their buses, or nurses and mental health counselors in our schools. It will do the opposite and drive people away," said FEA President Andrew Spar. "Educators join our schools because they love helping kids, and they deserve the Governor's respect. What they've gotten is doublespeak. No one is fooled when you tell teachers you're giving them rights, then attack their right to join a union to advocate for our students and professions, or when you say you're 'empowering' educators while limiting their freedom to teach or even speak."
reThink Brain Health Florida supports bills to curb step therapy — The reThink Brain Health Florida is supporting a pair of bills (SB 112/HB 183) that would ensure certain Florida Medicaid beneficiaries with significant mental illness are able to access their prescribed treatments without being subjected to step therapy prior authorization protocols. Step therapy requires patients to take insurer-preferred medications before they can receive coverage for the medication recommended by their physician. The initiative pointed to a study that shows the practice not only produces negative patient outcomes, but costs the state $271.5 million a year, including $52.3 million annually for the Medicaid beneficiaries addressed in the proposed legislation.
— LEG. SKED —
Safety Net Hospital Alliance cheers Graduate Medical Education funding on 'National Doctors Day' — The Safety Net Hospital Alliance of Florida is celebrating "National Doctors Day" by applauding the support of physician funding prioritized by DeSantis and the Legislature. Alliance CEO Justin Senior said, "We want to thank all the doctors who serve Florida patients in honor of National Doctors Day, and also applaud Governor DeSantis and the leaders of the Florida House and the Florida Senate for prioritizing Graduate Medical Education, hospital and physician funding during the Legislative Session. This funding will address the predicted shortfall of nearly 18,000 physicians by 2035. Florida is growing at more than 1,000 people per day on average and we have one of the largest populations of adults over 55 years old who depend on access to not just primary care, but specialized physicians. Thank you to all those in the Legislature caring for the doctors who care for us!"
— The House Health & Human Services Committee will consider legislation (HB 7) instituting a six-week abortion ban: 8 a.m. Room 17, House Office Building.
— The House Ways & Means Committee will consider a bill (HB 29) that would provide a sales tax exemption for diapers and incontinence products: 8 a.m. Room 404, House Office Building.
— The Senate Rules Committee meets will consider legislation (SB 1674) that would make it a second-degree misdemeanor for a person to enter a bathroom that does not align with their biological sex: 8:30 a.m., Room 412, Knott Building.
— The House holds a floor Session: 11 a.m., House Chambers.
— The Senate will consider numerous bills during a floor Session, including a measure (SB 300) that would create a six-week abortion ban: 1:30 p.m., Senate Chambers.
— The Senate Special Order Calendar Group meets: 6:15 p.m., Room 401, Senate Office Building.
— STATEWIDE —
"After controversial voting arrests, two Tampa men plead guilty in eight days" via Jacob Ogles of Florida Politics — A Tampa man has pleaded guilty to illegally voting. It's the second time in eight days a statewide prosecutor secured a conviction for such a crime. Hubert Jack was among six Hillsborough County men arrested last fall. Jack entered a guilty plea to voting despite not being qualified to do so and to false affirmation. He faced sentences of up to five years in prison for each charge, but with the change of plea agreed to six months of probation. The sentence is identical to one handed down to Byron Smith, a Tampa man who pleaded guilty last week to voting illegally in the 2020 election. Jack was previously convicted of sexual battery following an arrest in 1991.
"Joseph Ladapo rescues man from cardiac event at Florida Capitol" via Eric Daugherty of Florida's Voice — Florida Surgeon General Ladapo drew on his field knowledge as a doctor Wednesday in the state's Capitol courtyard, saving a man from potential death. Jason Delgado of Spectrum News reported that Ladapo performed chest compressions on the man who suffered a cardiac event. Ladapo then stabilized the man with a defibrillator. The Surgeon General visited the man he saved in the hospital. "A perfect stranger made a decision to give aid & saved my life," the man said.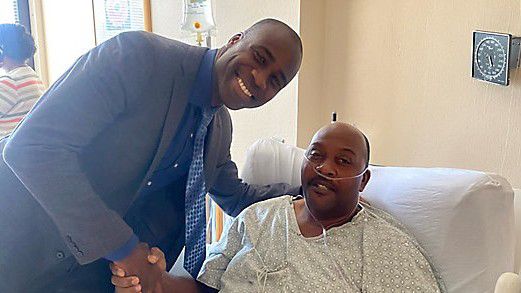 "Jimmy Patronis designates consumer advocate for Hurricane Ian claims" via Jacob Ogles of Florida Politics — Chief Financial Officer Patronis has designated an insurance consumer advocate to manage claims tied to Hurricane Ian. Tasha Carter, who served as Consumer Services Director in the Department of Financial Services for nine years, will serve as Hurricane Ian Chief Recovery Director in focus on streamlining the process for those recovering from the storm. Hurricane Ian made landfall in Lee County on Sept. 28 and proved to be one of the most expensive in history. Meanwhile, Patronis said he will continue focusing on insurance problems specifically impacting Southwest Florida. "We're not done helping policyholders," Patronis said.
"Florida's insurance helpline open only three hours a day" via Lawrence Mower of the Tampa Bay Times — Florida's insurance consumer helpline is often the first resort for homeowners looking for help battling their insurance company. If they can reach it, that is. It's only open three hours a day. For months, callers to the helpline (1-877-MY-FL-CFO) on any afternoon have been greeted with a recorded message: "In order to better serve all of our customers, our updated insurance helpline hours are 9 a.m. to noon EST, Monday through Friday."
"Florida's biggest insurer wants 14% rate hike, warns of 'hurricane tax' if big storm hits" via Alex Harris of the Miami Herald — Millions of Florida homeowners could see their already skyrocketing insurance costs soar even higher. The board overseeing Citizens, the state-run company that is Florida's largest home insurer, voted to seek a 14% rate increase. And the insurer also warns that it could need to impose what industry experts call a "hurricane tax" this year — a yet-to-be-determined fee imposed on all property insurance holders in the state. All it would take to trigger the fee is another big expensive storm, or even a series of small ones, according to a new report from Citizens, which has increasingly become the only option for residents dumped by private insurers that have gone bankrupt or decided to shed high-risk properties.
"Ricky Polston named General Counsel at Citizens" via Drew Wilson of Florida Politics — Retiring Florida Supreme Court Justice Polston is heading to Citizens Property Insurance Corp., where he will serve as General Counsel and Chief Legal Officer. The state-backed insurer's Board of Governors approved Polston's hire with a unanimous vote. Florida Politics previously reported the state-backed insurer was eyeing him for the General Counsel post. "When the stars align, best stay out of the way," Board Chair Carlos Beruff said. The conservative jurist, who served on the state's high court for 14 years, submitted a resignation letter to DeSantis last week. He provided no reason for his resignation in the letter and was eligible to remain on the court for several more years.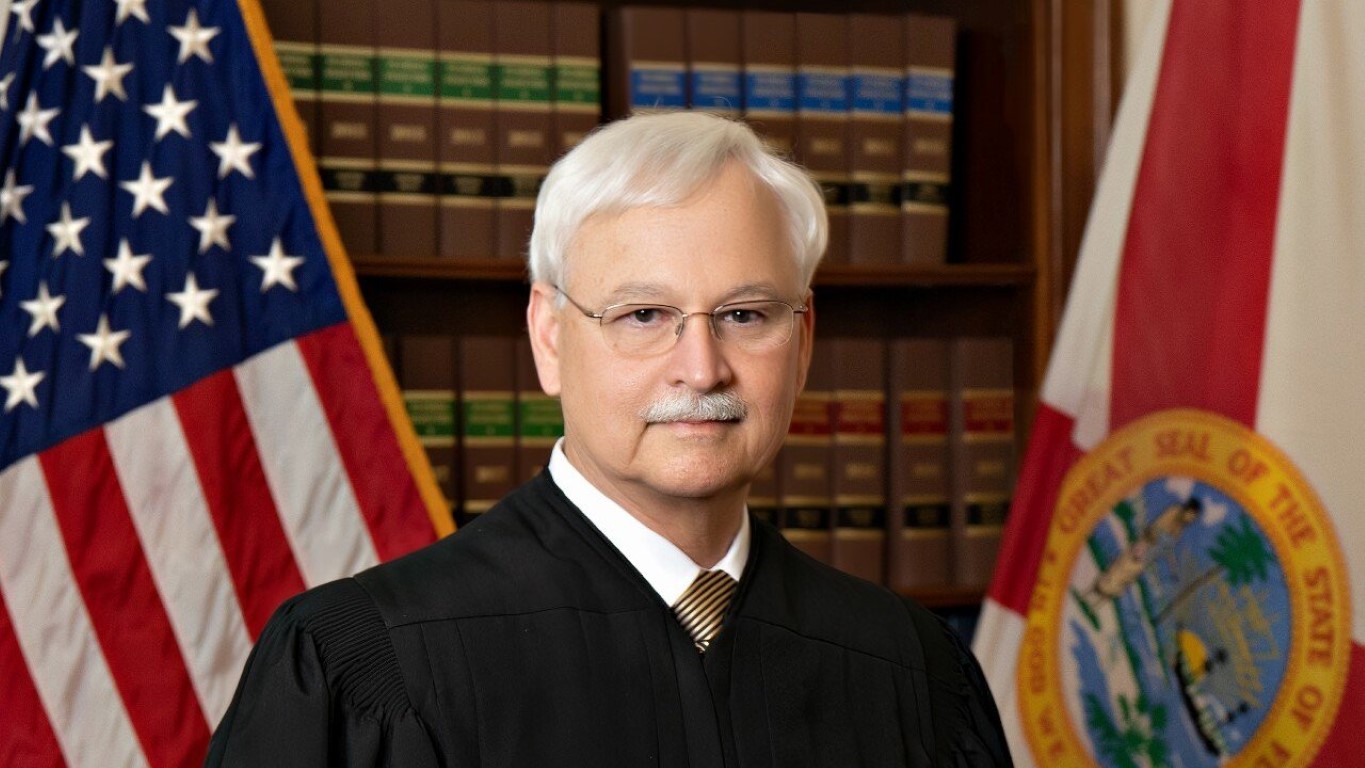 "University tenure review rule gets final nod in Florida" via Andrew Atterbury of POLITICO — Florida university leaders granted final approval Wednesday to a statewide faculty tenure review process sought by conservative policymakers including DeSantis. Under the proposed policy, tenured faculty members would be subject to "comprehensive" reviews every five years, assessments that could ultimately lead to termination but are also supposed to help them score more incentives for their performance. The Board of Governors says the change is meant to build uniformity among schools with differing tenure review regulations, but faculty leaders oppose the rule, arguing it is too restrictive and could drive candidates away from Florida.
"Florida manatee starvation deaths decline as feeding ends" via The Associated Press — The effort to feed thousands of pounds of lettuce to starving Florida manatees officially ended for the winter season Wednesday, as deaths of the marine mammals appear to be slowing despite the long-term threat of pollution to their main food source, seagrass. State and federal wildlife officials said during an online news conference that just under 400,000 pounds of lettuce was provided to hundreds of manatees at a warm water power plant site along the East Coast where they typically gather for the winter.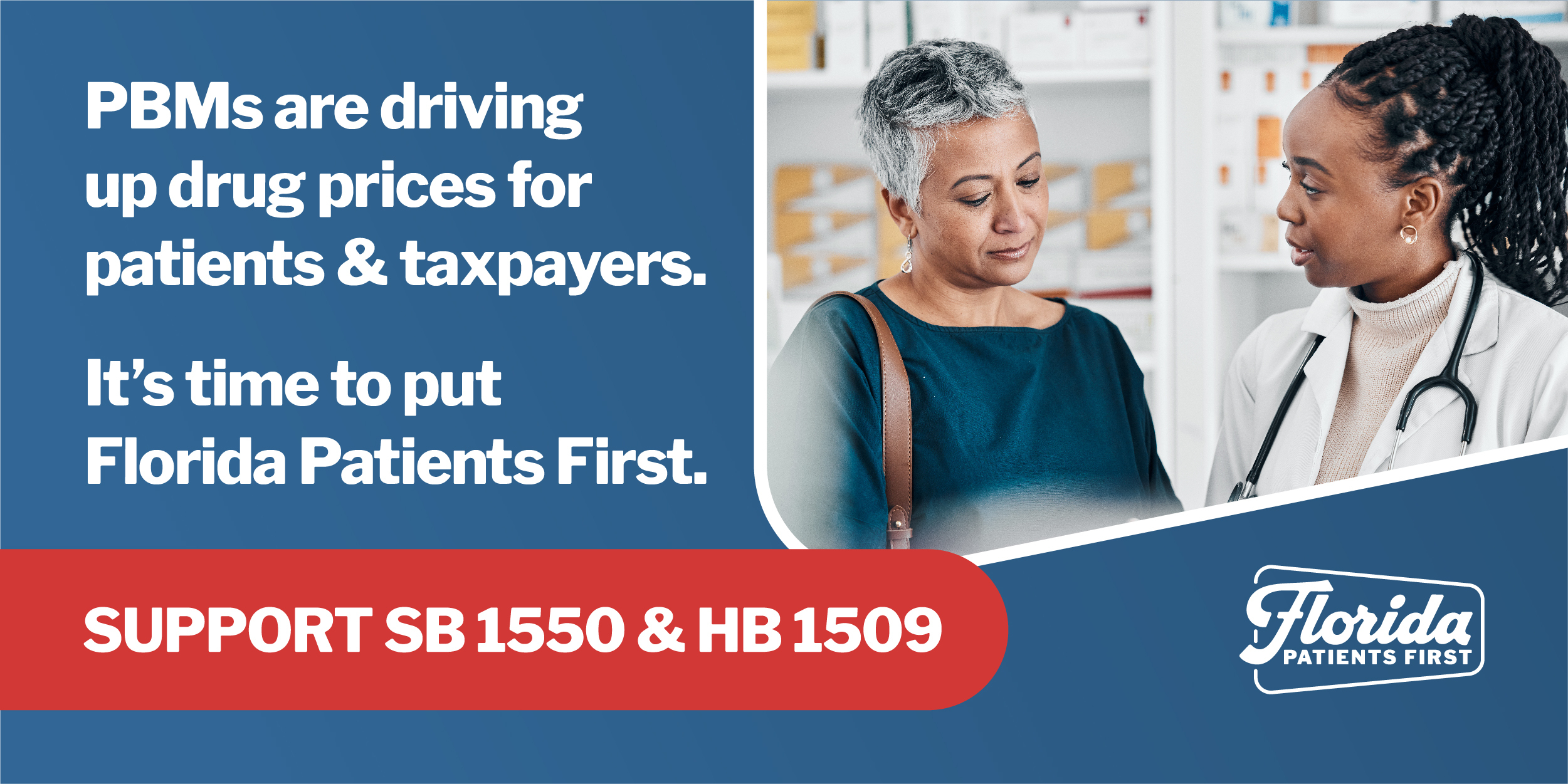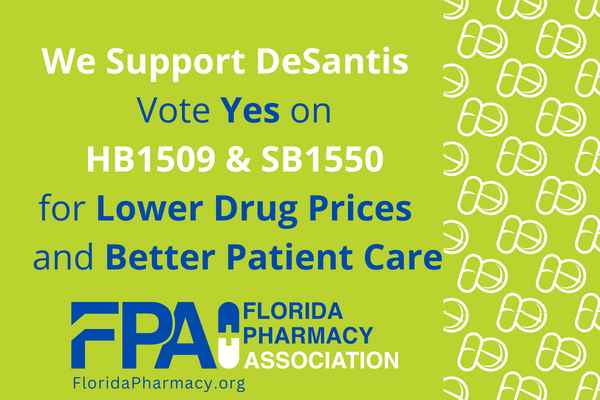 — D.C. MATTERS —
"'Dead kids can't read': Jared Moskowitz blasts Marjorie Taylor Greene for comments on Nashville shooting" via Jesse Scheckner of Florida Politics — Some lawmakers in Washington are learning the hard way that going toe-to-toe with first-term Democratic U.S. Rep. Moskowitz on the issue of gun violence is a rough outing. On Wednesday, the target of Moskowitz's ire was Georgia Congresswoman Taylor Greene, a prominent Second Amendment absolutist and conspiracy theorist whom he castigated for putting politics and culture wars over children's safety. Their exchange came during a discussion in the House Oversight and Accountability Committee over the Monday massacre at a school in Nashville.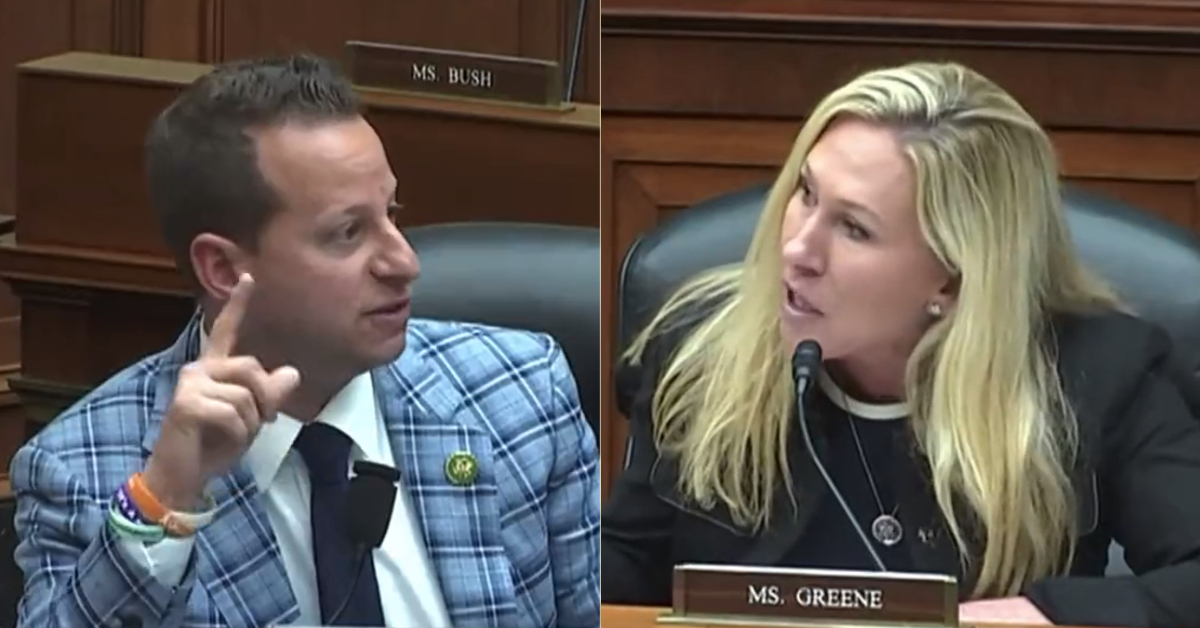 "The education of Byron Donalds, the right-wing fringe's newest star" via Laura Jedeed of The New Republic — I first encountered U.S. Rep. Donalds in a small conference room at CPAC Dallas back in August 2022. He stood alongside his wife, Erika, who told an audience of perhaps 150 people the story of their middle child, Darin, who did not do well in traditional school but now thrives at a small private school able to give him the individualized attention he needs. "In the United States today, (school choice) is frankly only preserved for the rich and people in the upper middle class," Byron Donalds commented. The Donaldses policy prescription — get involved with your School Board, promote school vouchers — fits with the themes of the conference. The social justice argument did not.
"Carlos Giménez campaign snags 3 Reed Awards" via Peter Schorsch of Florida Politics — U.S. Rep. Giménez's campaign team cleaned up at the Reed Awards from Campaigns & Elections, the leading publication for the political campaign industry. The awards won include Best Ad, Best Spanish Language Ad and Most Original Ad. All three awards stemmed from the Congressman's "American Dream" ad. The 30-second spot, produced by a team that included Continental Strategies Partner Chris Miles, features the Republican now representing Florida's 28th Congressional District playing Monopoly with a group of kids. After one child rolls the dice, Giménez interjects, "You're censored by Big Tech; lose a turn."
— EPILOGUE TRUMP —
"Manhattan Trump grand jury set to break for a month" via Erica Orden of POLITICO — The Manhattan grand jury examining Trump's alleged role in a hush money payment to a porn star isn't expected to hear evidence in the case for the next month largely due to a previously scheduled hiatus. The break would push any indictment of the former President to late April at the earliest, although it is possible that the grand jury's schedule could change. In recent weeks, the Manhattan District Attorney's Office hasn't convened the panel on certain days. But it is District Attorney Alvin Bragg's prerogative to ask the grand jury to reconvene if prosecutors want the panel to meet during previously planned breaks.
"What's going on with the (maybe) Trump indictment?" via Byron York of the Washington Examiner — It looks like there has been another delay, possibly a long one, in the local New York prosecutor's drive to indict Trump. It is not clear what caused the hang-up. One thing we know for sure is that there has been a lot of commentary to the effect that a New York indictment of Trump, should it come, would likely be very weak. Even people who would love, love, love to see Trump indicted are worried about the local New York case. They would rather see Trump indicted in the Georgia election investigation, the Justice Department classified documents investigation, or the Justice Department Jan. 6 investigation, all of which they believe are stronger cases than the New York case.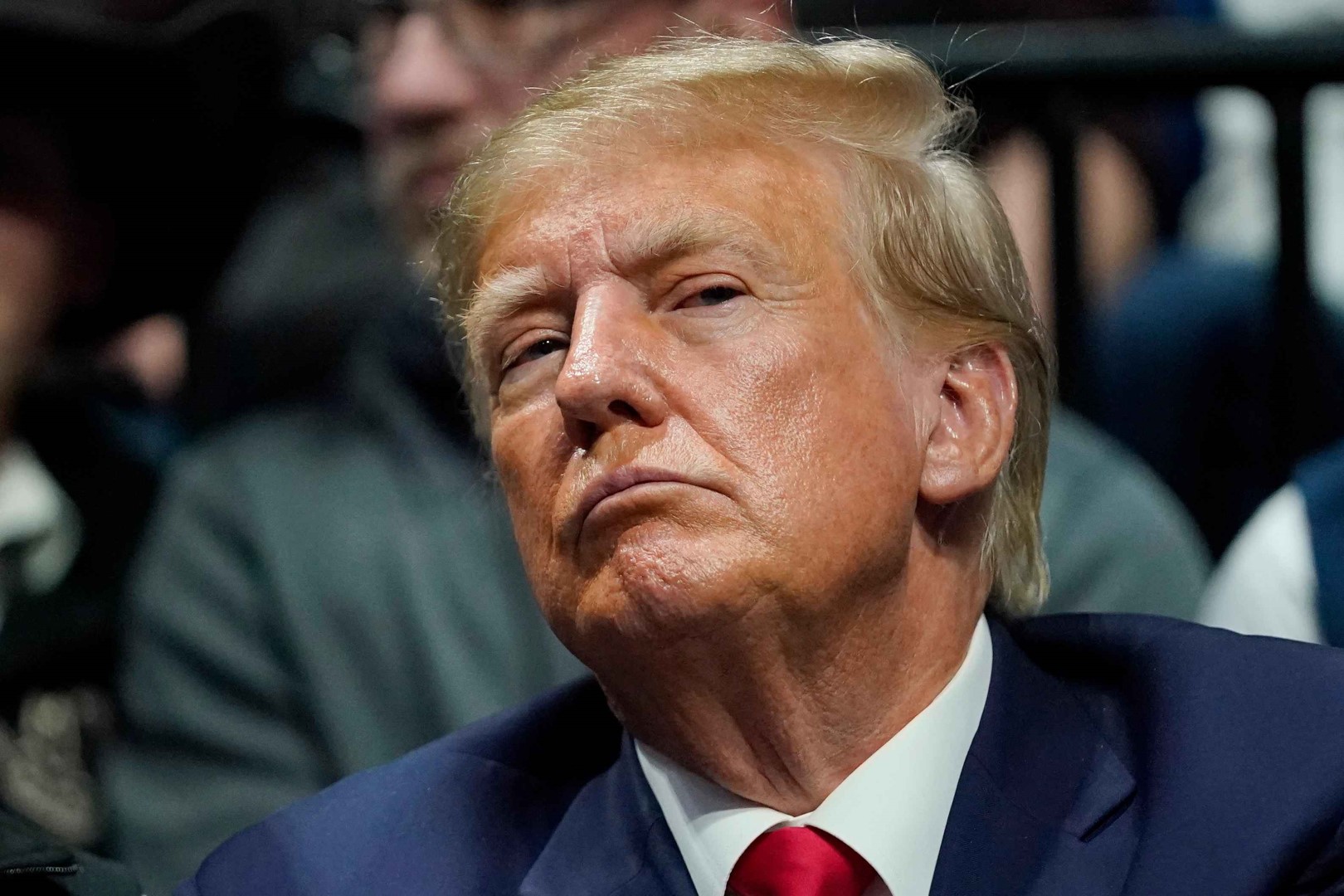 "Trump does not understand democracy" via Philip Bump of The Washington Post — There's no indication he held even a minor curiosity about the country's history, even telling talk show host Stephen Colbert at one point that he didn't know what the stripes on the U.S. flag represented. Patriotism is a core part of Trump's politics, but it manifests only in a superficial, America-is-the-best sense.
"Trump says the justice system has been weaponized. He would know." via Michael S. Schmidt and Maggie Haberman of The New York Times — As he awaits possible indictment by the Manhattan district attorney and remains under scrutiny in multiple other criminal investigations, Trump has regularly railed against a justice system that he contends has been deployed against him by his political opponents. "The (Joe) Biden regime's weaponization of our system of justice is straight out of the Stalinist Russia horror show," he told a rally in Texas on Saturday night.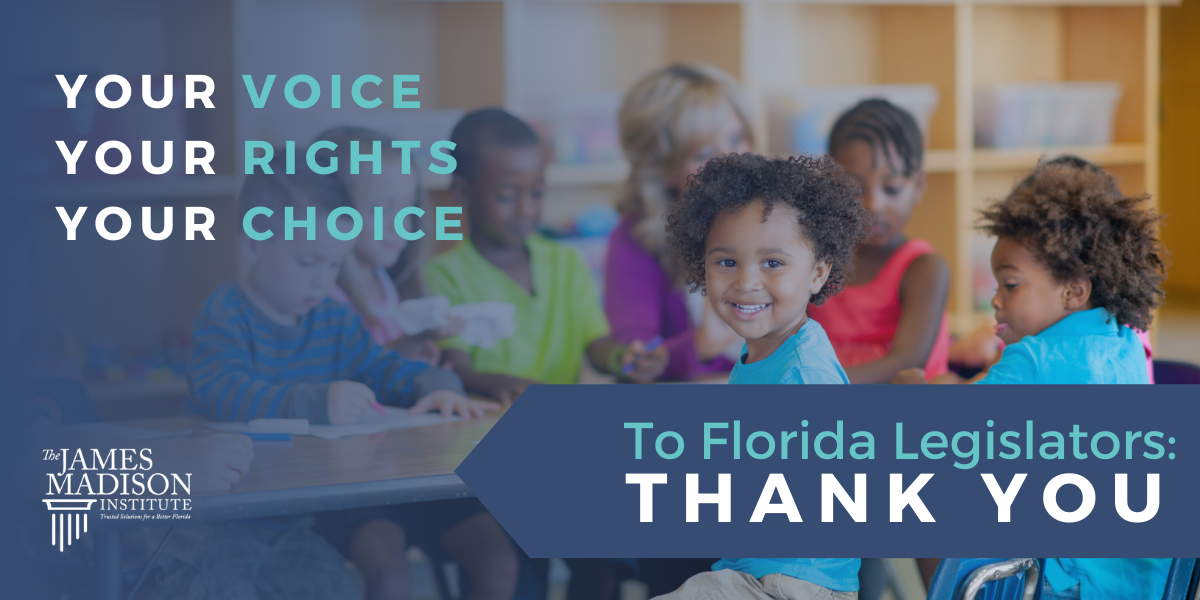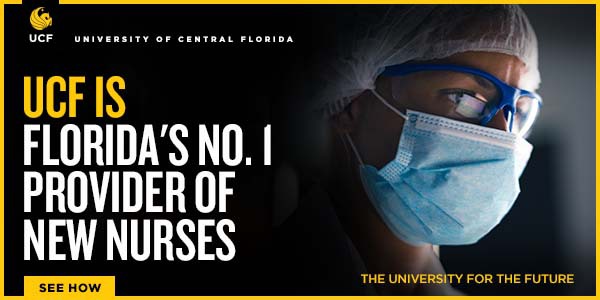 — 2024 —
"States fret over 2024 Election as threats rise and workers quit" via Grace Yarrow of The Hill — Election administrators called on lawmakers Tuesday to increase federal support ahead of the 2024 Elections as threats and violence against election workers increase. One in six election officials has experienced some kind of threat, said Sen. Amy Klobuchar, Chair of the Senate Rules Committee, citing a 2022 poll. "These dedicated public servants should be able to do their jobs without fear or intimidation," she said during a hearing of her Committee Tuesday afternoon.
"Joe Biden trails current GOP runner-up DeSantis in 2024 race" via Mark Niquette of Bloomberg — Biden leads Republican front-runner Trump in a hypothetical 2024 General Election matchup. A poll released Wednesday found Biden would defeat Trump 48% to 46% if the 2024 Presidential Election were held today, but that Biden would lose to DeSantis by that same margin. The difference is due to more independent voters favoring DeSantis, who hasn't formally declared his candidacy but is widely expected to run, the survey showed. Trump has a clear lead over DeSantis for the GOP nomination in most early polls, including a 47% to 33% advantage among Republican and GOP-leaning voters.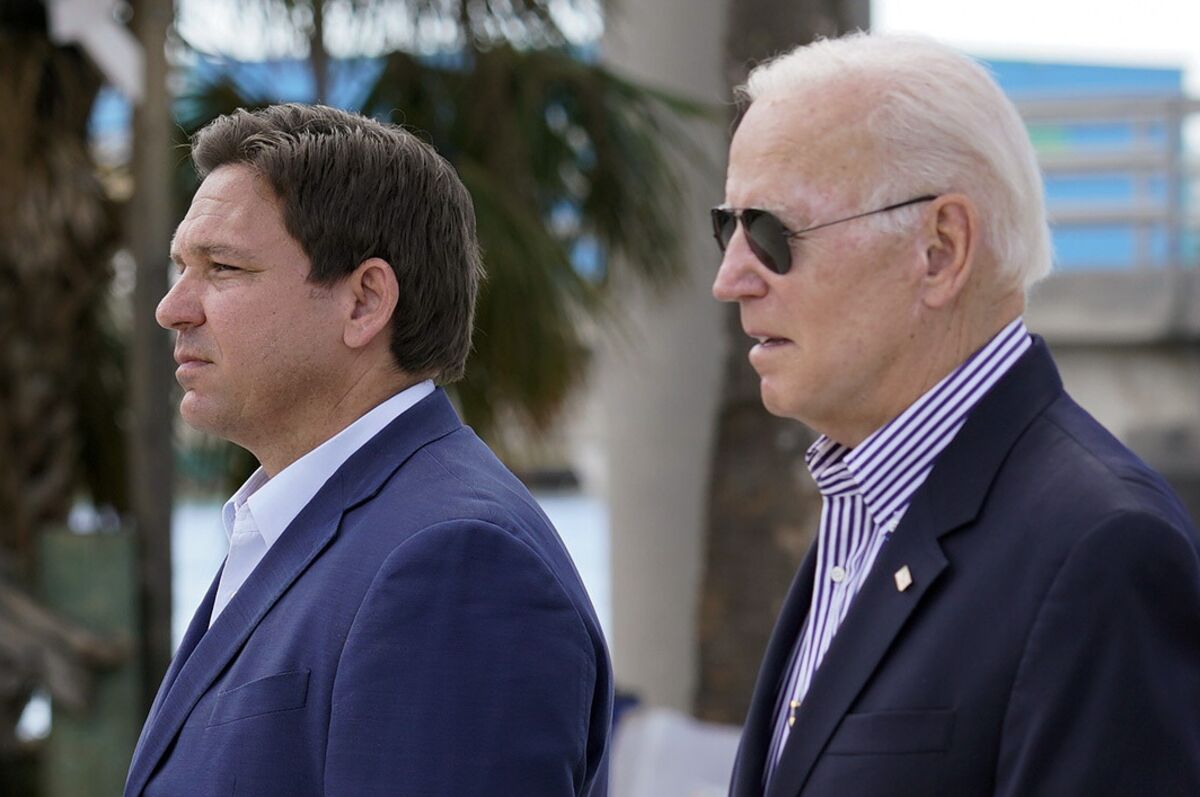 "In the run-up to 2024, a new survey examines the influence of Black male voters" via Marquise Francis of Yahoo News — A new survey of Black male voters suggests that the key to harnessing this potentially influential demographic group in 2024 will be direct outreach from campaigns, regardless of political party. The survey, published this month by Black Men Decide, a nonpartisan organization devoted to increasing Black male voter engagement. Fred Hicks said he commissioned the study after Georgia's consequential 2022 Senate race, in which Black men turned out in record numbers to vote, overwhelmingly, for the Democrat Sen. Raphael Warnock.
"Why Glenn Youngkin would be crazy not to run for President" via John F. Harris of POLITICO — People, please, implored the Republican Governor of Virginia: Let us "set aside acrimony" and finger-pointing and all the "mental gymnastics of partisanship" that combine to make people so tired and cynical about "politics as usual." It's a matter of taste, to be sure, but many people do not find Youngkin painful. His approval rating among Virginians is 58%. Those who recoil at his rhetorical contradictions and the evident calculation behind them are heavily concentrated here around the state Capitol: Legislators who resent what they regard as his unseemly haste in pursuing national ambitions, or local reporters stiffed by a Governor who doesn't much care about their questions.
"Vivek Ramaswamy blasts 'plastic politician' DeSantis for 'shadow' presidential campaign" via A.G. Gancarski of Florida Politics — Yet another Republican presidential candidate is urging DeSantis to drop the pretense that he isn't running in 2024 and launch his campaign now. "It's just an example of another plastic politician who's beholden to his donor masters that's running around the country pretending like he's governing in the State of Florida while actually, we all know he is running a presidential campaign," Ramaswamy said.
— LOCAL: S. FL —
"Federal judge weighs whether Miami needs to redraw voting maps before November election" via Joey Flechas of the Miami Herald — When attorneys challenging the constitutionality of Miami's voting map need to back up their allegation that district boundaries were drawn along racial lines, they just turn to the tape. In public meetings from November 2021 through March 2022, multiple Commissioners stated their intention to keep the makeup of the City Commission as it has been for two decades, with districts drawn in such a way that it increases the likelihood that voters elect three Hispanic Commissioners, one Black Commissioner and one non-Hispanic White Commissioner to the five-member Board that governs the city of Miami.
"Broward Sheriff's deputies raid weekend 'street takeovers' and arrest 7 men" via Shira Moolten of the South Florida Sun-Sentinel — The Broward Sheriff's Office continued its war against "street takeovers" over the weekend, raiding two gatherings, arresting seven men, seizing cars and issuing dozens of citations, according to a news release. The suspects, one of whom organized the events online, now face charges including street racing, drug possession and carrying a concealed firearm, the Sheriff's Office release said. The weekend raids are part of a new offensive the Sheriff's Office announced earlier this month against the growing number of illegal street racing activities across South Florida, including "takeovers" where drivers gather to do donuts and burn out their tires in the middle of the busy roads and highways.
"Boynton Beach runoff: 4 votes separate the candidates … now what?" via Giuseppe Sabella of the Palm Beach Post — Commissioner Woodrow Hay outpaced former Commissioner Mack McCray by just four votes during Boynton Beach's District 2 runoff, setting the stage for a recount. With all precincts and vote-by-mail ballots counted, Hay earned 426 votes (50.24% of the ballots cast), while McCray secured 422 votes (49.76% of the ballots). Palm Beach County Supervisor of Elections Wendy Sartory Link said the slim margin triggered an automatic machine recount that will take place Friday. If the results are even closer after the machine recount, a manual recount might be necessary. Otherwise, the Supervisor's Office can move forward with the certification process, Link said.
"After cardiac arrest, NFL's Damar Hamlin backs Sheila Cherfilus-McCormick's plan for more defibrillators in schools" via Anthony Man of the South Florida Sun-Sentinel — Buffalo Bills safety Hamlin joined an effort to promote federal legislation to equip schools and provide training, for administering lifesaving treatment to athletes, students and others who go into sudden cardiac arrest. Hamlin's on-field collapse during an NFL Monday Night Football game in January galvanized viewers. He received immediate, high-quality medical care, and survived. The legislation he endorsed, the Access to AEDs Act, was introduced this week by U.S. Reps. Cherfilus-McCormick, a Democrat who represents Broward and Palm Beach counties, and Bill Posey, a Republican who represents Brevard, Indian River and a sliver of Orange County.
"Conservation legend Jane Goodall will speak at FIU this week" via Lauren Wurts of the Miami Herald — When legendary conservationist and animal welfare advocate Goodall takes the stage at Florida International University's (FIU) Ocean Bank Convocation Center on Friday, nearly 60 years will have passed since her breakthrough discoveries on chimpanzees in Africa. Her South Florida visit is part of FIU'S Explorers and Innovators lecture series. Goodall is best known for her groundbreaking discovery in the late 1960s that genetically linked chimpanzees to humans. She made that breakthrough, which was considered one of the greatest achievements in 20th-century scholarship, at age 26. "Jane's work builds on scientific innovations, growing a lifetime of advocacy including trailblazing efforts through her international organization," said Melany Freiria, director of FIU's division of academic and student affairs.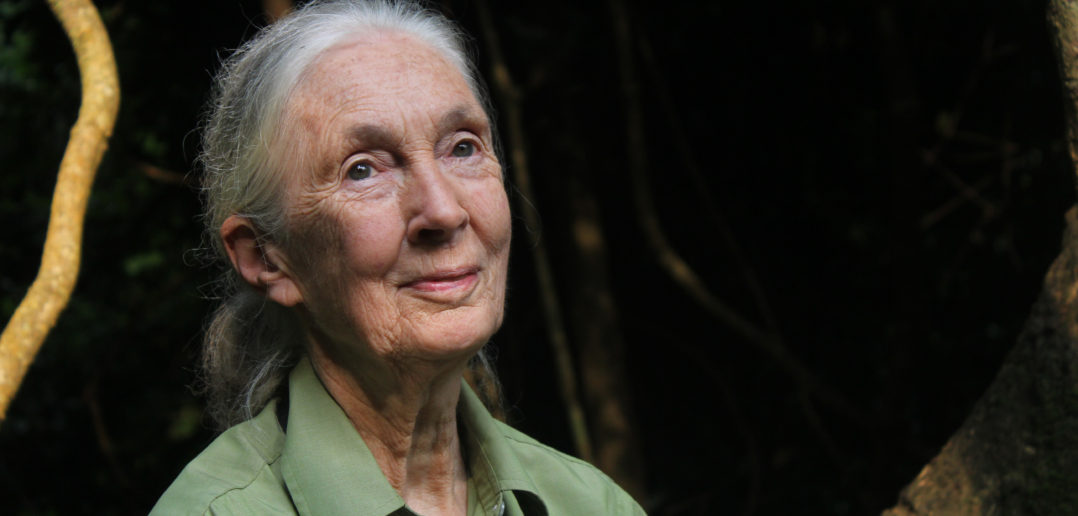 "A pledge to move Lolita the killer whale from Miami Seaquarium, with Jim Irsay's help" via Linda Robertson and Douglas Hanks of the Miami Herald — Could Lolita the killer whale finally be leaving her cramped tank at Miami Seaquarium and moving back home to Puget Sound? Obstacles remain, including the logistics of transporting the ailing 57-year-old, 7,000-pound orca from coast to coast and preparing her to live in the wild after five decades in captivity. But Seaquarium plans to announce a "historic initiative" Thursday to "return beloved orca Lolita to her home waters" with funding for the expensive relocation from a new donor, Indianapolis Colts owner Irsay. The goal is to place Lolita — also known by her Native American name Tokitae and nickname Toki — back in the sea and reunite her with her family, the L pod of southern resident orcas.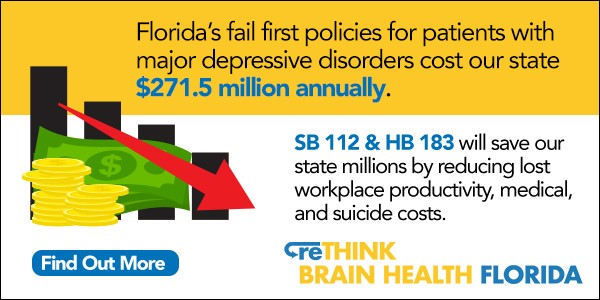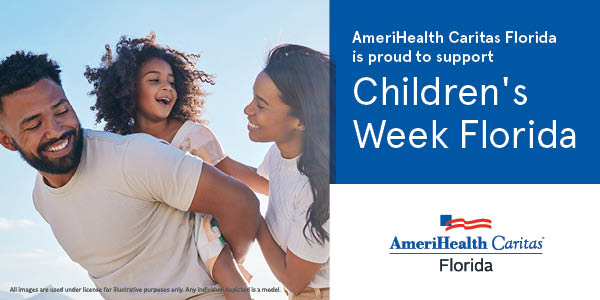 — LOCAL: C. FL —
"Power play: Disney handicapped new Reedy Creek board before handing over control" via Nick Papantonis of WFTV — In their final days of controlling the Reedy Creek improvement district's board, Disney executives and attorneys found a way to poison the authority of the incoming members appointed by DeSantis and effectively oversee the area's development. On Feb. 8, 2023, as the Florida House was passing legislation to give DeSantis his new power, Reedy Creek's board members signed a development agreement with the company that allowed Disney maximum developmental power over its territory.
"After 'drag & donuts' show cancellation, Boone students show support" via Leslie Postal of the Orlando Sentinel — Students in Boone High School's LGBTQ club felt "incredibly disappointed and disheartened" when their "drag & donuts" event was canceled last week after the DeSantis administration called the planned after-school gathering inappropriate and threatened to investigate school staff. But the next day, donuts and bouquets of flowers were delivered to the Orlando school's office, the club's social media site was flooded with kind messages and about 80 students packed into the Queer and Ally Alliance meeting, held without the scheduled drag performer.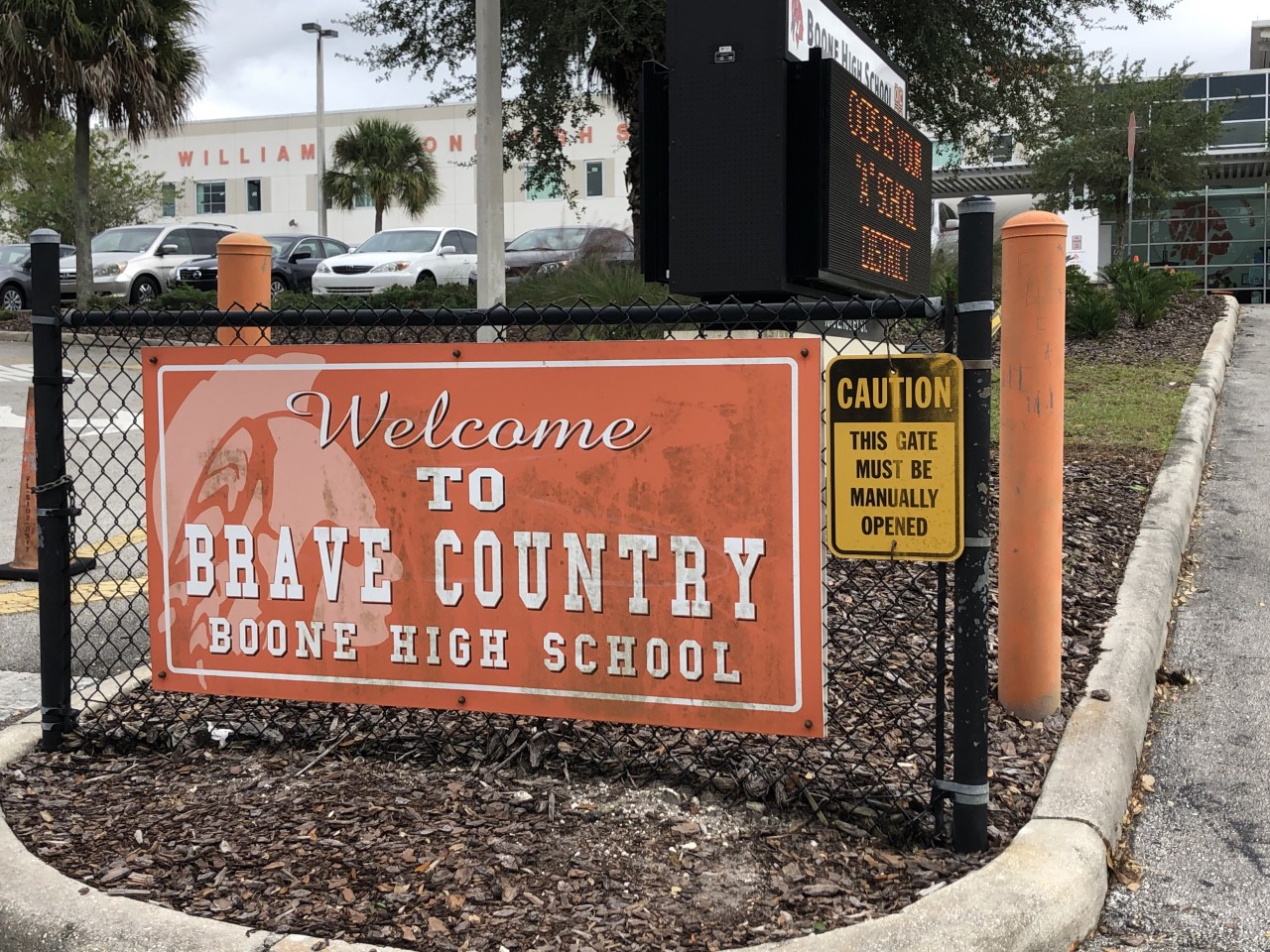 "Brevard School Board places Interim Superintendent Robert Schiller on administrative leave" via Finch Walker of Florida Today — The five-member Brevard County School Board put Interim Superintendent Schiller on administrative leave after a nearly one-hour debate at a meeting lasting more than five hours. The move came in response to a 12-page email Schiller sent in response to an amended employee contract, in which he requested a higher salary and blasted the Board on multiple topics, including their "immaturity" and the fast-tracked search process for a permanent Superintendent. Schiller had provided the Board with his written 45-day notice, which would set his final day for May 31 as agreed upon in his original contract. But Board Chair Matt Susin made the motion to put Schiller on leave instead, with Board member Megan Wright seconding it.
"Volusia County principal resigns after sending $100K to scammer posing as Elon Musk" via Claire Metz of WESH — The longtime principal of a charter school in southeast Volusia County resigned under fire after it was discovered she wrote a $100,000 check out of the school's account to an internet scammer posing as Musk. "I love this school more than anything else. If it means your administration is going to stay, I'm turning in my resignation," principal Jan McGee said. McGee has been the principal of Burns Science and Technology in Oak Hill since it opened in 2011. The school, with just under 1,000 students, is A-rated and has a huge waiting list.
"Daytona Commissioners focusing on affordable housing, flooding for next budget" via Eileen Zaffiro-Kean of The Daytona Beach News-Journal — The Mayor and City Commissioners have another six months before they have to make final budget decisions for the new fiscal year that begins Oct. 1, but they've already lined up their top three priorities. At a two-hour workshop, they settled on the creation of more affordable housing, improvements to infrastructure, and increased leisure time activities for their top-three list. They discussed building more affordable housing that could be everything from apartments to owner-occupied homes to tiny homes. Their focus on infrastructure will include roads and utilities that have an impact on flooding, a persistent and devastating problem east of Nova Road.
"Manatee winter deaths in Brevard plunge — which could portend trouble" via Kevin Spear of the Orlando Sentinel — The winter killing season for manatees along Central Florida's Atlantic coast is winding down with an astounding turn of events — a tiny fraction of the animals died compared to during the last two years. From January through March in Brevard County waters, authorities collected 275 dead manatees in 2021 and 281 last year. The toll was 12 through the middle of March this year. It's not clear how encouraging that plunge in mortalities is, or if it reflects the species having reached rock bottom in Brevard. None of the dozen dead was a baby or very young manatee and that is potentially a bad sign.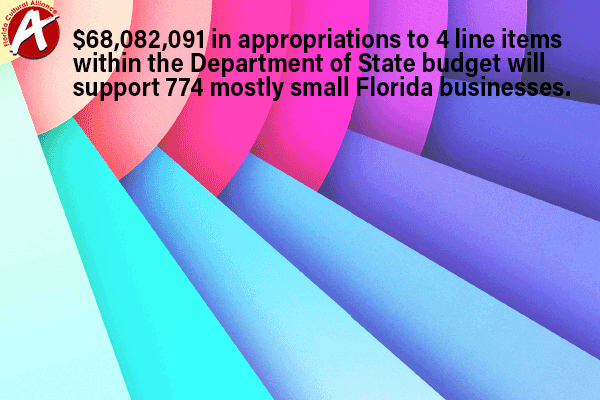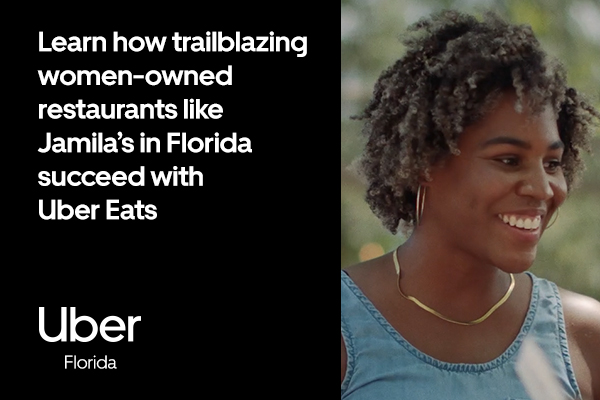 — LOCAL: TB —
"Tampa Bay Vietnam veterans hope Pact Act will unlock benefits decades after they earned them" via Walt Buteau of WFLA — Vietnam veterans honored during a ceremony commemorating 50 years since the war ended for U.S. troops hope the recently passed Pact Act will help troops from their era and others who served since then. Bay Pines VA Medical Center hosted one of several Welcome Home events around the country to mark the day the last U.S. troops and prisoners of war left Vietnam. After a wreath was laid at a memorial near the Bay Pines cemetery, facility Paul Russo placed commemorative pins on several veterans, including Paul Mitsis.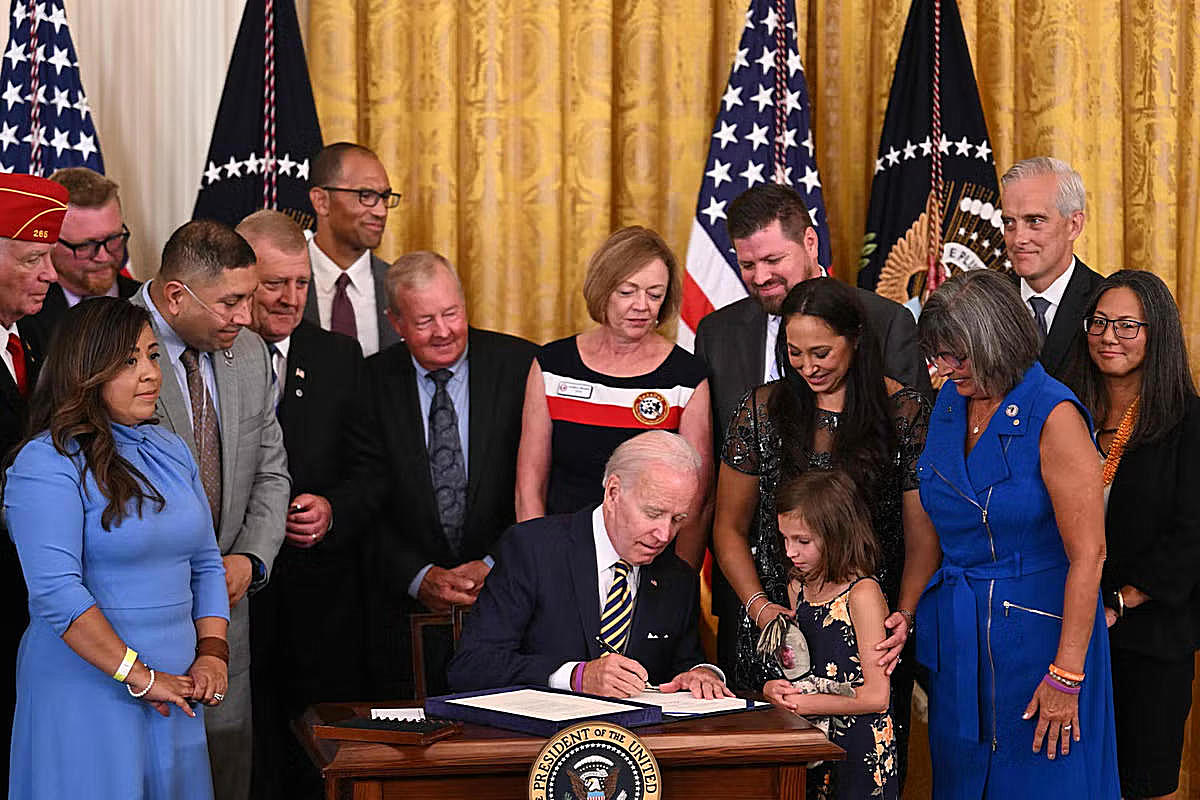 "2 DeSantis election fraud cases end with guilty pleas in Hillsborough" via Dan Sullivan of the Tampa Bay Times — Two Hillsborough County residents who were part of a statewide sweep billed as an effort to combat voter fraud pleaded guilty Tuesday to felony charges and received six months of probation. Hubert Jack and Michael Anderson each admitted to charges of voting by an unqualified elector, stemming from their participation in the 2020 election, despite prior convictions that made them ineligible to vote. Jack also pleaded guilty to a charge of false swearing.
"Jack Harris, longtime Tampa radio personality, says he has been fired" via Paul Guzzo of the Tampa Bay Times — Harris, longtime host of the AM Tampa Bay talk radio show for NewsRadio 970 WFLA, says he has been fired. "After I signed off from my show at 7 a.m. today, iHeartRadio bosses told me that they were cutting back on expenses and had to let me go," said Harris, 81, who has been with the station off and on since 1970, including the last 29 years. "I didn't think I was that big of a burden on them. I was making a seventh of what I made three or four years ago." Harris was shocked by the decision and wished that they'd given him one more show to say goodbye to his fans. "Just tell them that they have been great to me over the years," he said of his fans. "They are what I will miss most."
—"Tampa's Big Cat Rescue plans to move all animals, sell property" via WTSP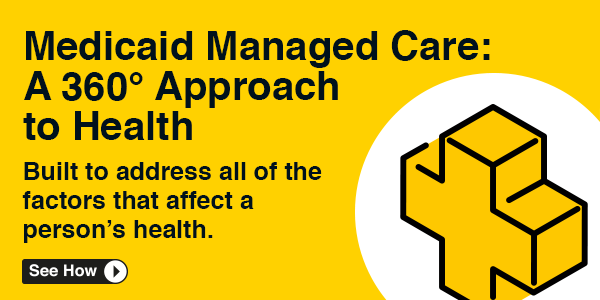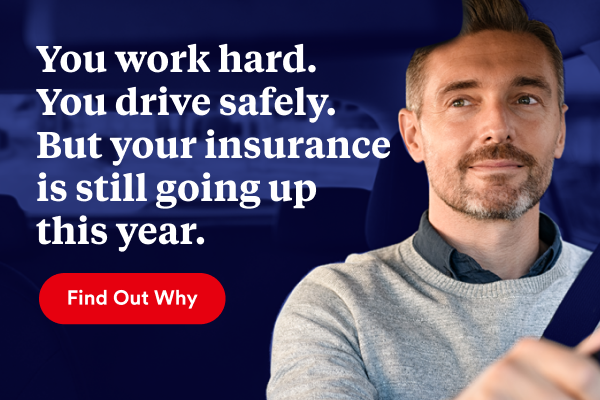 — LOCAL: N. FL —
"Tameka Gaines Holly sued by Reggie Gaffney, Sr., over 'false statements' in campaign mailers" via Peter Schorsch of Florida Politics — Gaffney is suing Jacksonville City Council candidate Gaines Holly for defamation and interference with business relationships, according to court documents. The lawsuit seeks damages in excess of $50,000; a public retraction of alleged false statements by Gaines Holly; and permanent injunctive relief preventing her from making further defamatory statements. The lawsuit claims that "on or about" March 10, Gaines Holly published false statements about Gaffney Sr. and the Community Rehabilitation Center (CRC) in campaign mailers alleging both Gaffneys were "lining" their "pockets with tax dollars instead of investing in our community."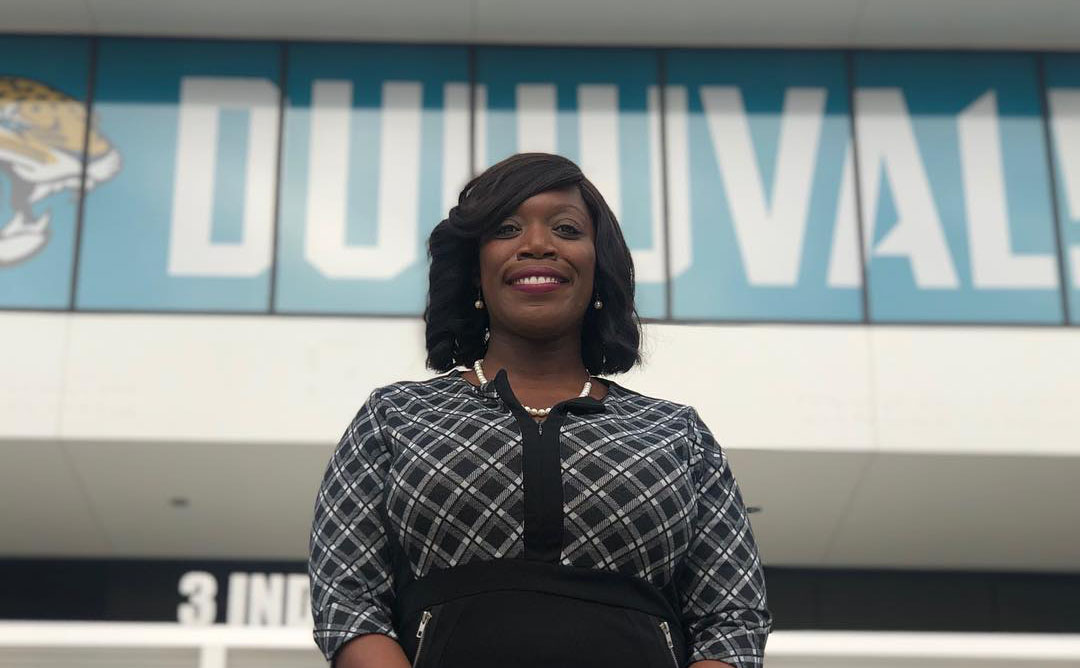 "Pensacola City Attorney resigns as Mayor D.C. Reeves wanted a 'different direction'" via Jim Little of the Pensacola News Journal — Pensacola City Attorney Charlie Peppler resigned from the city in the first major change in the senior officials under Pensacola Mayor Reeves' administration. Peppler's letter said his resignation was in line with Reeves' statement on March 2 that Reeves desired "to go in a different direction" with the City Attorney's office. In his letter, Peppler expressed gratitude for the citizens of Pensacola, the City Council, the City Clerk, city administration and staff of the City Attorney's office. "It has been my great honor and privilege to serve as City Attorney, and I will always cherish my time serving in that role," Peppler said.
"Panama City Commission approves program to help provide more affordable housing" via Nathan Cobb of the Panama City News-Herald — City Commissioners on Tuesday unanimously approved the 2023 Infill Program for City Lots, an initiative designed to spark the construction of affordable homes on about 50 empty single-family residential lots owned by the city. "I love this program," Commissioner Josh Street said. "I think it's great and looks good on paper. The ultimate objective that we really want to see, or at least I really do want to see, is these lots get developed for affordable housing."
"UF Health will get $10M from Jacksonville for new trauma center. How will the city pay?" via David Bauerlein of The Florida Times-Union — A new trauma center and emergency room at UF Health Jacksonville's main campus will get $10 million from the city on top of $80 million from the state, an amount that hospital leaders say will be needed over the next three to four years for modernizing the region's lifesaving center for emergency care. Jacksonville City Council voted Tuesday for the city's portion of the cost. A future City Council will have to decide how to pay for the commitment. City Council President Terrance Freeman brought UF Health Jacksonville's funding request to the Council.
"An Aruba connection: JAXPORT signs pact with island recovering from pandemic" via David Bauerlein of The Florida Times-Union — Four years after a chance meeting at a sports-fishing trade show in Orlando sparked talks about trade ties with Aruba, state Chief Financial Officer Patronis joined the prime minister of the Caribbean island and JAXPORT leaders in signing an agreement between the port authority and Aruba. The ceremony Monday came at a JAXPORT board meeting that also featured the U.S. Army Corps of Engineers announcing it will return at least $35 million to JAXPORT because the cost of deepening the St. Johns River came in well under budget.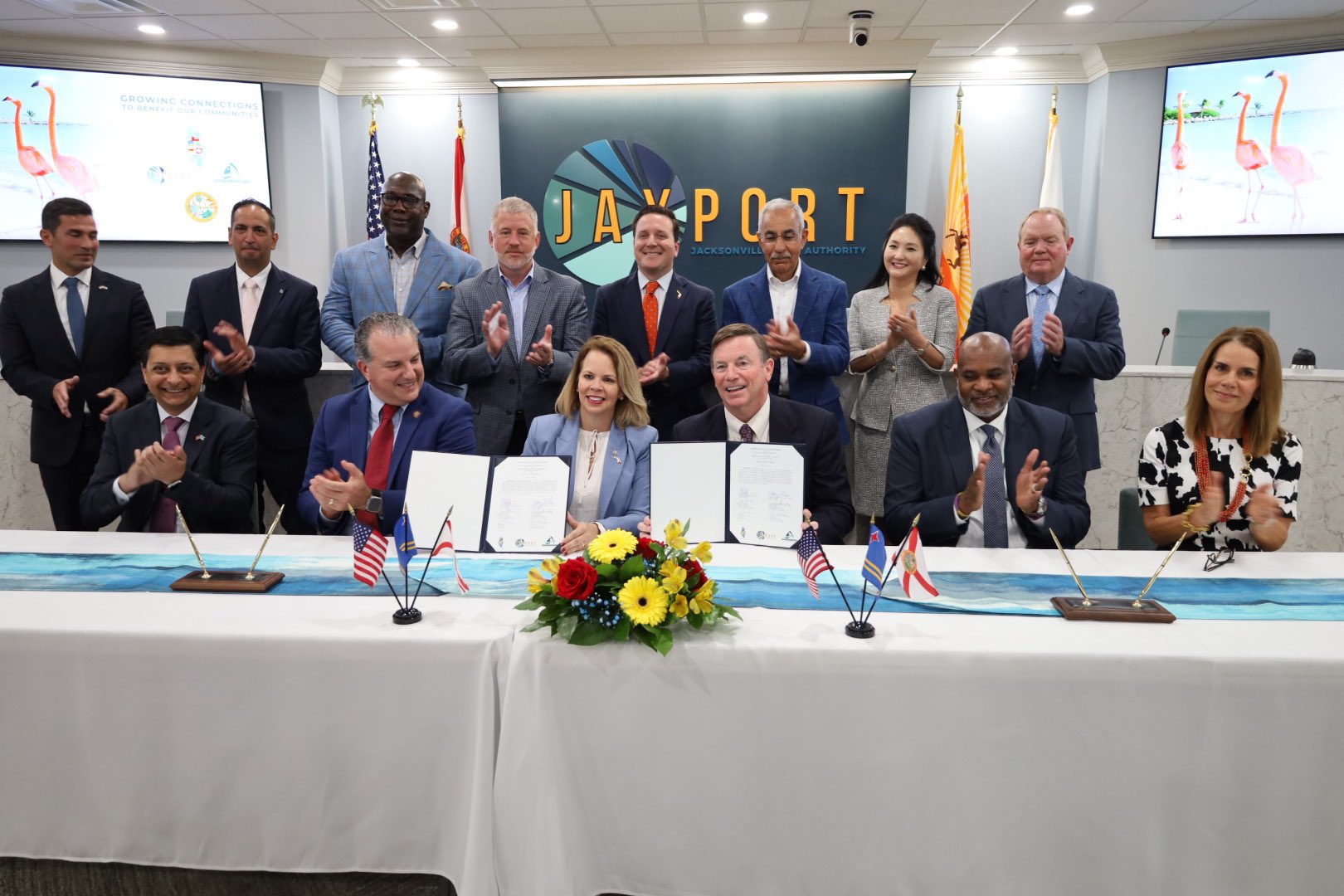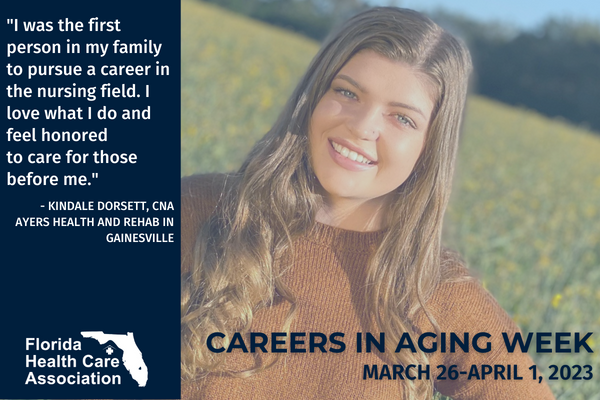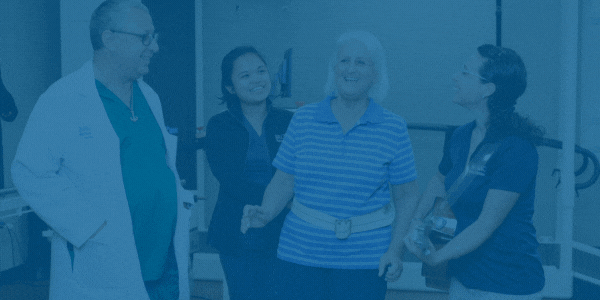 — LOCAL: SW. FL —
"Retired: There will never be another hurricane named Ian" via Mark H. Bickel of the Fort Myers News-Press — Highly anticipated. Highly expected. This would be the best way to describe the news coming out of Costa Rica today that the name Ian has officially been retired from the Atlantic Basin list of hurricane names. The World Meteorological Organization (WMO) Hurricane Committee met and decided Ian would be crossed off the list for future use. They posted the news on Twitter. Fiona and Ian are the 95th and 96th names retired from the hurricane list. According to the WMO website, a storm name is retired if it is considered "so deadly or costly that the future use of its name on a different storm would be inappropriate for obvious reasons of sensitivity."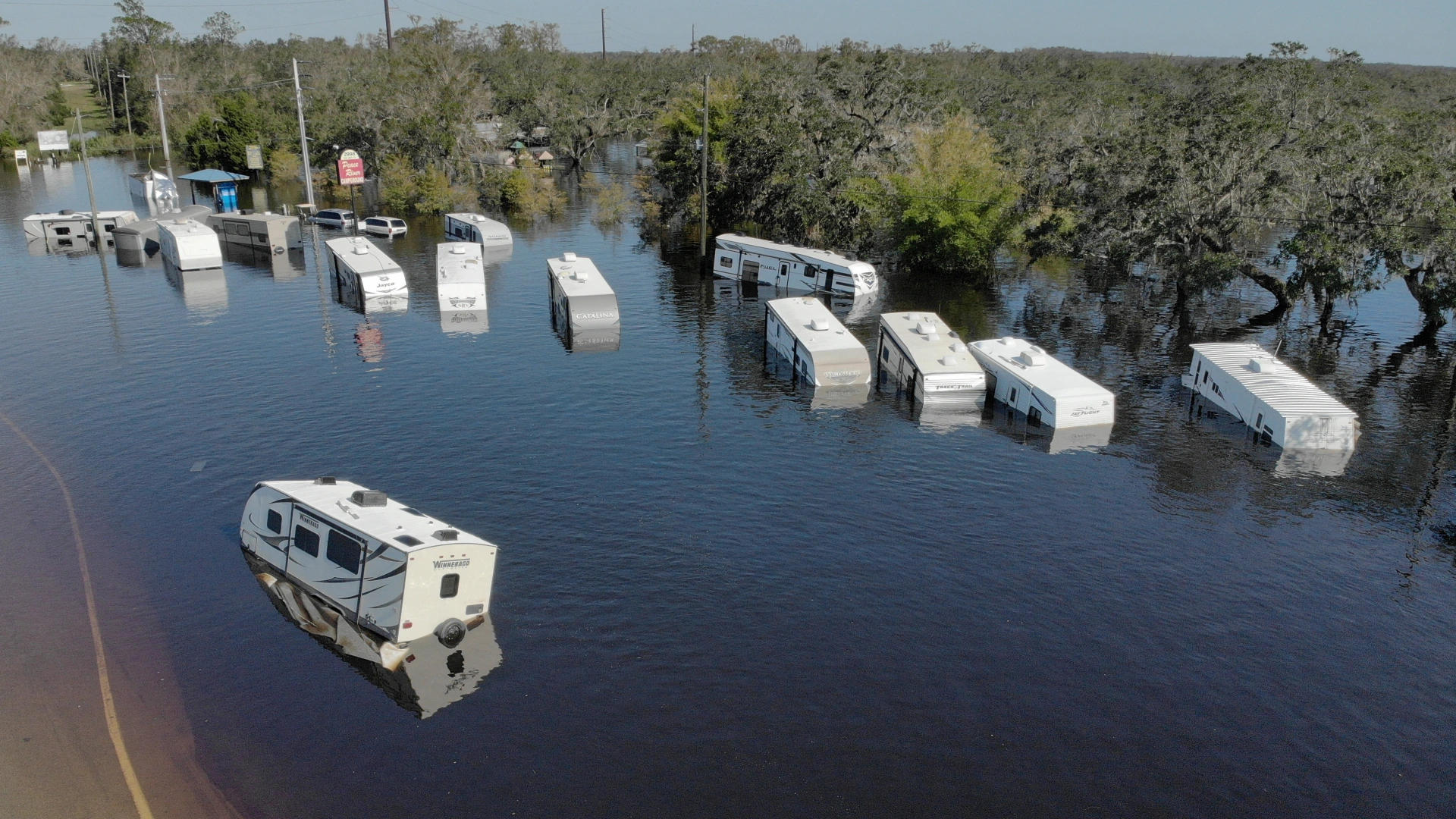 "Sarasota School Board poised to hire ex-Hillsdale College curriculum specialist as consultant" via Steven Walker of the Sarasota Herald-Tribune — The Sarasota County School District appears poised to hire for a wide-ranging review a consulting firm whose founder was a leader at Hillsdale College, a private Michigan-based Christian liberal arts college that has become a conservative touchstone for educational issues. The district has posted for consideration next week two draft contracts with Vermilion Education, one for consulting services to the board and another for a "District Improvement Study" that would include a review of the district's textbooks, library books and lesson plans.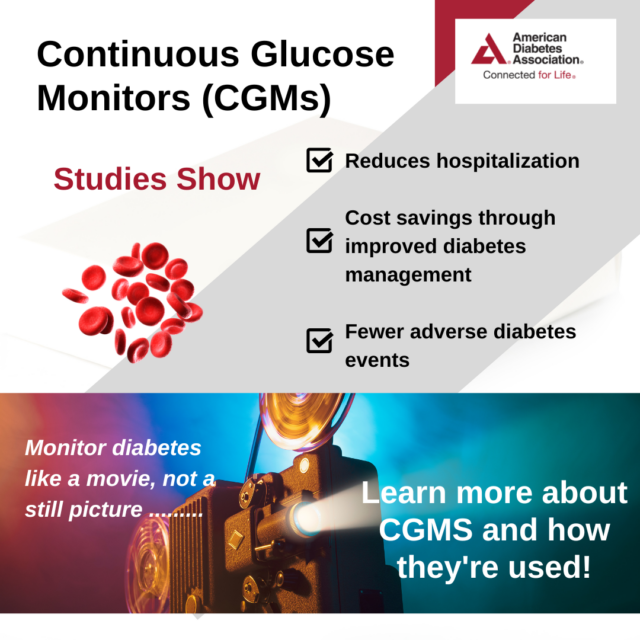 — TOP OPINION —
"What Opening Day 2023 signals for us" via Will Leitch of MLB.com — The key to baseball is that it happens every day. Thursday is Opening Day, and every team will play, which means half of them will lose. If your team loses, though, don't fret. They will play again tomorrow or the next day, and then the next day and nearly every day after that for more than six months.
Starting on March 30 until the beginning of November, baseball will be a constant in your life. And that's important.
Who knows where you're going to be in April? Or June? Or September? Your life could be the same as it is now. It could be dramatically different.
But there is one thing you do know: There will be baseball.
If you are happy that day or sad that day, if you want to embrace the glories of life that day or have some brief escape from the pain it can provide that day, baseball will be there for you. You will watch a game with a loved one, with your family, with an old friend, with a work colleague, or by yourself alongside 40,000 strangers who, in a moment, can become your closest pals.
That's what baseball is and what it does and why it is so resilient as a metaphor for life itself: It happens.
— OPINIONS —
"DeSantis has never been tested. And it shows." via Jennifer Rubin of The Washington Post — Count me among those not in the least surprised that Gov. DeSantis is finding a pre-presidential announcement tour tough sledding, as his slide in the polls reflects. He has flipped and flopped on Ukraine, gotten an avalanche of bad press about his lack of interpersonal skills (and table manners), and felt compelled to defend defeated former President Trump against Manhattan District Attorney Bragg — at least tepidly. DeSantis' "experience" as Florida Governor for a term and a few months looks to be insufficient to shield him from the bright lights of a national race. Indeed, his Florida experience might be the problem. Most importantly, DeSantis has not faced strong opposition.
—"DeSantis just made himself unelectable as President" via Tom Rogers of Newsweek
"In Florida, absurdity has become the new normal" via Scott Maxwell of the Orlando Sentinel — Florida has always been a bit different from the rest of America. But lately, Florida seems to have gone from quirky to full-on nuts. Consider some of our recent stories making national news: A principal at a school in Tallahassee said she was forced to resign after a parent accused her of trying to show porn to children. The alleged porn? Michelangelo's statue of David. In St. Petersburg, a school has at least temporarily banned a Disney movie about civil-rights icon Ruby Bridges because a single parent objected.
"A new book-ban fiasco in Florida reveals the monster DeSantis created" via Greg Sargent of The Washington Post — By now, it should be blindingly obvious that many red-state book crackdowns are designed to encourage the impulse toward censorship. By enabling lone actors to get dozens of titles removed from school library shelves while meeting deliberately vague criteria for objecting to them, these measures invite overzealous parents to hunt for books to purge. A bill advancing in the Florida State Legislature suggests this could create problems for DeSantis, who is using book crackdowns to bolster his GOP presidential hopes. As it gets easier for single objectors to get books removed, the bans could get more absurd and stick to DeSantis himself.
"I'm a Tampa Bay teacher, not a martyr, in DeSantis' culture wars" via Chris Fulton of the Tampa Bay Times — I've been Mirandized. Anything I say can and will be used against me in a court of law. And I say: Bring it on! Go ahead and make a martyr out of me because my classroom is my turf, and I'll continue to teach however I damn well please within the blurry parameters of my content area. DeSantis' declaration that Florida is the freest state in America leaves out the part about that freedom being a right-turn-only, one-way street. Now taboo is any LGBTQ+ discourse, the assumption being that not saying "gay" will make it go away. Then there's the Governor's union-busting Teacher's Bill of Rights.
"The public must know why a Police Chief is fired" via Berny Jacques of The Florida Standard — Prior to serving the people of House District 59 as their Representative, I served over four years as Pinellas County's Assistant State Attorney. As a prosecutor, I worked diligently to keep my community safe and ensure Florida remains a place for all Americans to live and grow freely. Strong, effective local law enforcement was and still is at the heart of keeping our communities safe, and law enforcement agencies can only accomplish that mission with strong, effective leadership. Unfortunately, in a disturbing trend, the men and women who lead law enforcement agencies across Florida are increasingly approached by supervisors — some elected, some not — who threaten their employment for unethical, immoral, and even illegal reasons.
— INSTAGRAM OF THE DAY —
— ALOE —
"Kabooki Sushi chef Henry Moso is a James Beard Award finalist" via Amy Drew Thompson of the Orlando Sentinel — After several years in the semifinal rounds of the James Beard Foundation Awards, Orlando chef Moso has moved from semifinalist to finalist. "I'm in shock," Moso told the Orlando Sentinel upon hearing the news, describing it as an emotional roller coaster. "I'm feeling grateful and blessed at the same time." Moso is the chef/owner of Kabooki Sushi, which has locations on East Colonial Drive and Sand Lake Road. His first nod came in 2020 in the category of Rising Star Chef. Now 32, he has since aged out, but was in contention for Best Chef: South last year, as well.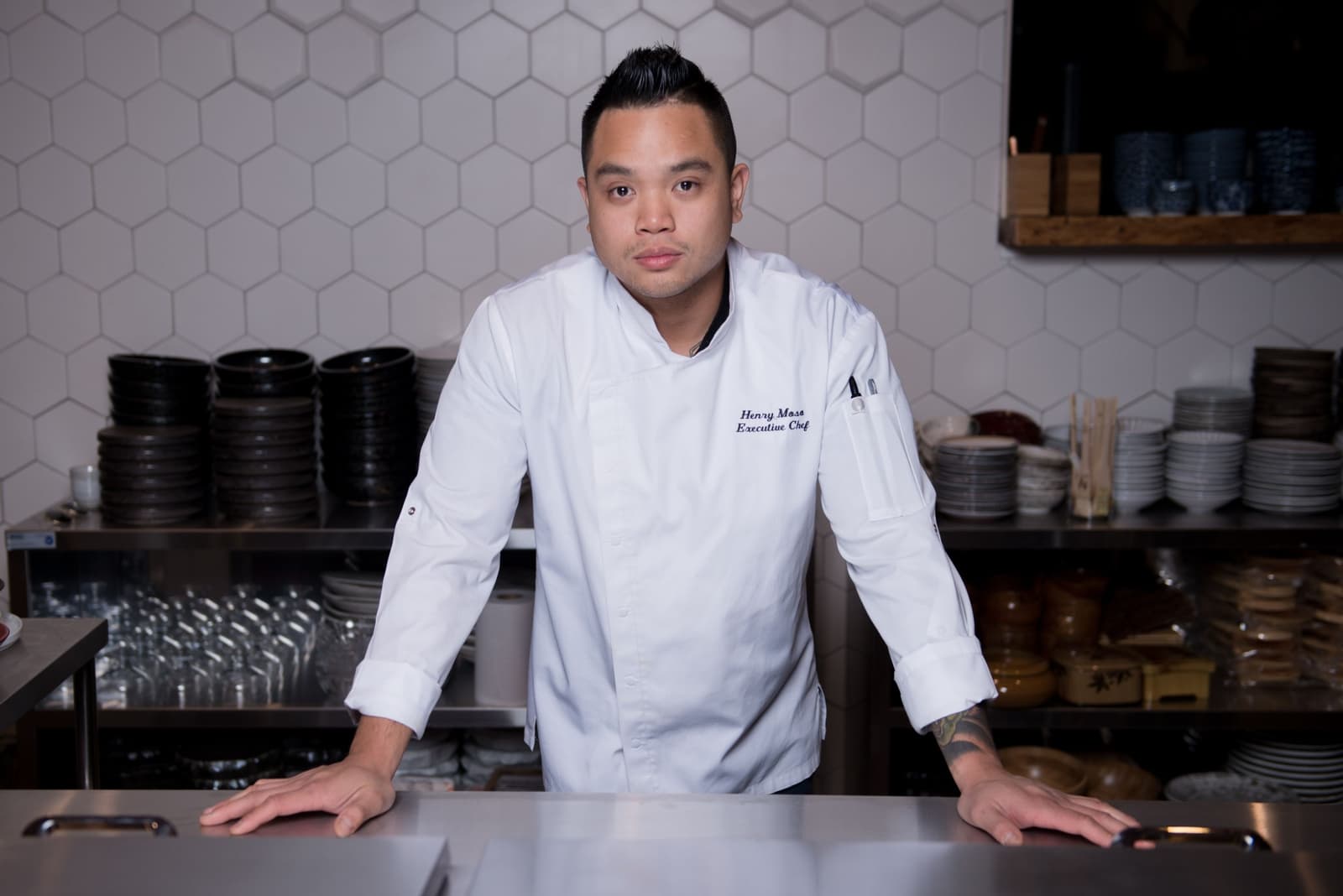 "Glitzy supper club Carbone Beach to return during Formula 1" via Jesse Scott of the Miami New Times — In what was a nutso-beyond-belief week for celeb sightings and Miami flair alike, perhaps no other event was more pizzazz-filled during Formula 1 Week '22 than Carbone Beach. Like the race itself, Carbone Beach is zooming back into town. This extravagant, four-night supper club that stretches across the South Beach sands returns May 4-7. "Hosting Carbone Beach during Formula 1 in Miami is the ultimate merger of adrenaline, luxury, and hospitality," Mario Carbone, managing partner of Major Food Group.
— HAPPY BIRTHDAY —
Happy birthday to former U.S. Rep. Patrick Murphy, state Rep. Fabián Basabe, Democratic activist Susan McGrath, Tony Perfetti, and Trent Phillips.
___
Sunburn is authored and assembled by Peter Schorsch, Phil Ammann, Daniel Dean, Ryan Nicol, Jacob Ogles, and Drew Wilson.