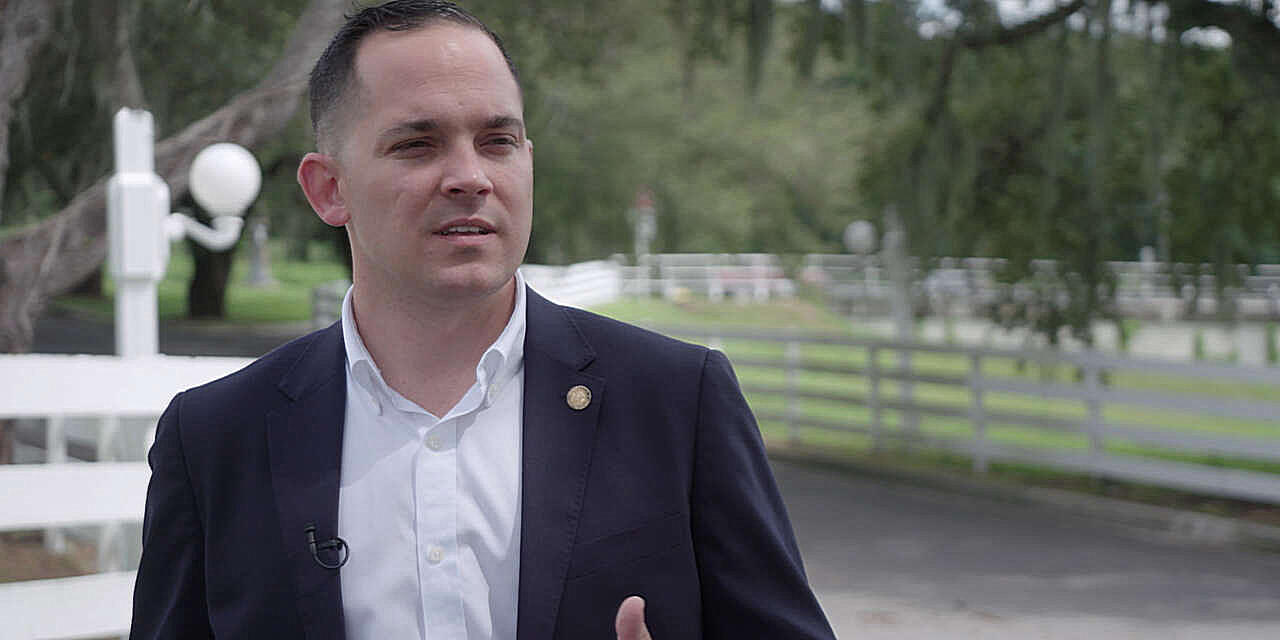 He lost a GOP Primary to Cory Mills in 2020. But he's got a long history in Lake County to build upon.
It looks like Anthony Sabatini will make another run for Congress. But this time, he plans to take on U.S. Rep. Dan Webster in a Republican Primary.
"I'm running for U.S. Congress in Florida's 11th District — join my America First campaign & help defeat the corrupt (Joe) Biden regime," he tweeted.
The Lake County Republican Party Chair announced Monday he will challenge Webster in Florida's 11th Congressional District. The move comes months after Sabatini lost to now-U.S. Rep. Cory Mills, a Winter Park Republican, for an open House seat representing Florida's 7th Congressional District. Mills won an eight-candidate Primary with almost 38% of the vote, with Sabatini a distant second, notching under 24%.
But Sabatini notably did not live in CD 7. The former state Representative and Eustis City Commissioner has won election in Lake County before.
Webster, though, said he's ready for another challenge from the far right. He stressed his own history, leading Republicans in the 1990s to capture a majority in the Florida House that it still holds today. Webster first won election to Congress in 2010, defeating incumbent Democratic U.S. Rep. Alan Grayson.
"Florida has benefited from conservative leaders focused on working hard and getting results," Webster said.
"From ending the Democrats' 100-year reign and ushering in the Republican leadership Florida's enjoyed for 25 years, to taking on John Boehner and the Washington establishment and defending our Constitutional rights, sanctity of life and family values while getting millions returned to my constituents, my record of fighting for our conservative values is clear. I never take re-election for granted. I work hard every day to serve my constituents and am focused on tackling the numerous crises created by President Biden and holding his administration accountable."
Webster last year fended off a Primary challenge from blogger Laura Loomer, though the 7-percentage-point margin of victory was closer than many expected. But Loomer intends to run again, potentially dividing the far-right with Sabatini.
For now, Sabatini is directing his signature invective at Democratic President Biden, who is also on the ballot. In a video announcing his candidacy, Sabatini attacked President Biden as "the most corrupt President in American history."
Nearly 41% of CD 11 voters are registered Republicans, according to the most to L2 voter data, while fewer than 30% are registered Democrats.
About 10,000 voters have changed their party affiliation over the last four years from the GOP to something else, data shows. That's more than half of all party registration changes in the same time period. Just under 6,000 of the party changes were those formerly registered as Democrats. The changes could mean partisan voters in the district are becoming less so, which may not bode well for Sabatini in a likely election-deciding GOP Primary.