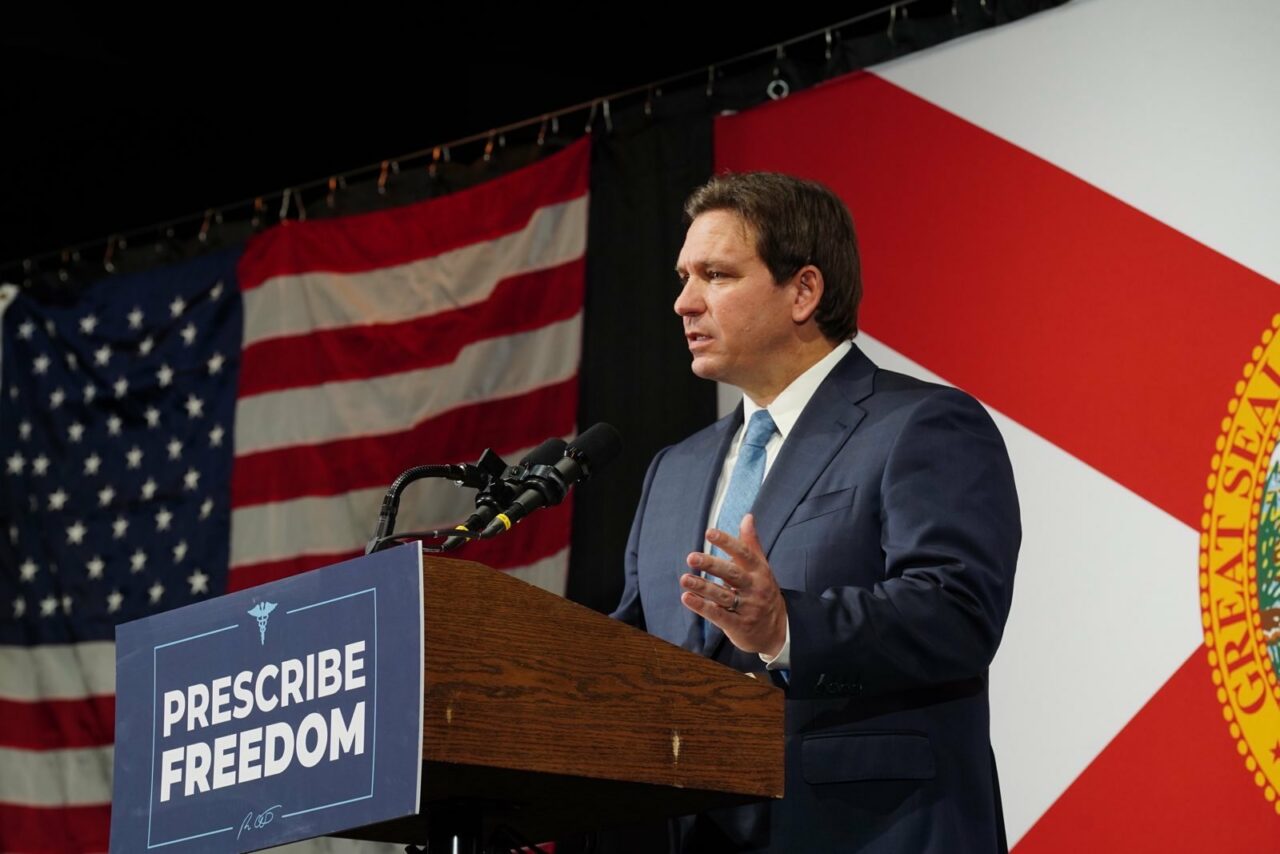 In four of five geographical regions of the state, the Governor was above water.
Gov. Ron DeSantis is taking a lot of partisan criticism, but it hasn't hurt his popularity in the Sunshine State.
That's one takeaway from a new Mason-Dixon survey that shows nearly three out of every five Floridians still approve of the Governor.
A full 59% of the 625 registered voters surveyed back DeSantis against just 35% disapproval. DeSantis is up 4 points since a poll was conducted just before the 2022 election, but lags behind his 62% approval level in March 2019.
In four of five geographical regions of the state, the Governor was above water in terms of popularity.
The Governor's best region was Southwest Florida, a part of the state he spent a lot of time in as it recovered from the fearsome Hurricane Ian. While 27% of registered voters disapprove of DeSantis, 71% approve of him.
He did almost as well among North Florida voters, meanwhile, with 67% of that contingent backing the Governor, and just 31% disapproving.
DeSantis was +25 in Central Florida, with 62% approval against 37% disapproval.
While the Tampa Bay region is traditionally considered to be swingy, this survey suggests that it, too, is DeSantis country, with 57% of area residents approving of DeSantis, against just 41% disapproval.
Southeast Florida was the only region of the state where he was marginally underwater. The Governor had 48% approval against 49% disapproval.
The poll's margin of error is +/- 4 percentage points.
Gender and age gaps were pronounced in this poll. While 65% of men approved of DeSantis, just 53% of women felt likewise. Only 34% of men disapproved of the Governor, with 44% of women feeling the same.
Among voters over 50, DeSantis enjoyed 63% approval against 35% disapproval. While 53% of voters under 50 approved of DeSantis, his disapproval was relatively high, at 44%.
The Governor is a hit with White voters, with 65% approval against 33% disapproval. With 56% approval and 41% disapproval, he also was popular among Hispanic voters.
However, Black voters are not sold on DeSantis. A full 70% of that cohort disapproves of the Governor, with just 29% regarding him favorably.
While it's not surprising that 90% of Republicans approve of DeSantis' performance, against just 9% disapproval, he is also strong with independents, with a spread that almost tracked the overall poll itself: 59% approve of DeSantis, with 38% indicating disapproval.
Despite the partisan pitch of the Legislative Session, he retains some popularity with Democrats, as 24% of the opposition party members approved of him, while 75% did not.
The live-dial poll was in the field from March 27 through March 30.