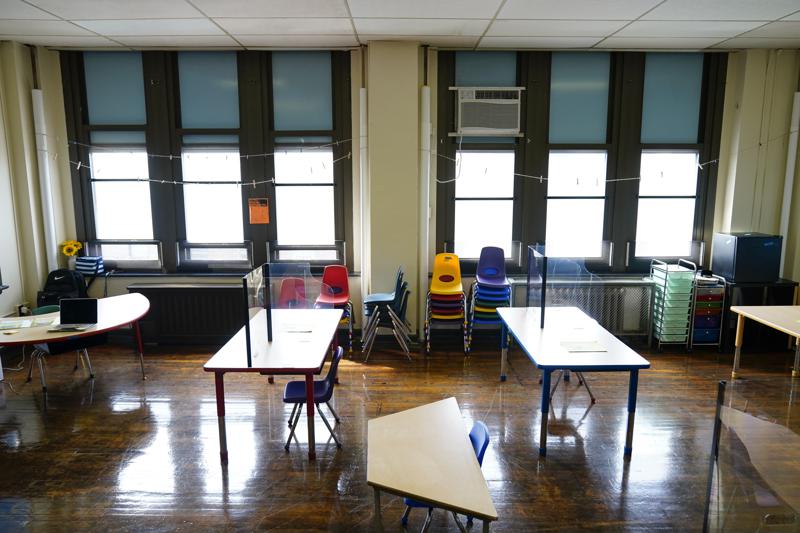 Critics called the bill an attack on the local autonomy of School Board.
A bill that would loosen residency requirements for School Board candidates — bringing them more in line with most other local and state elected offices — has aced its second Senate committee stop.
The full House has already approved identical legislation.
Republican Sen. Blaise Ingoglia of Spring Hill proposed the bill (SB 444) that would make it so School Board candidates would not have to reside in the district they are seeking to represent until the time of election. Currently, School Board candidates have reside in the relevant district at the time of qualifying.
"This is to bring uniformity and get away from all the confusion. … All we're doing is aligning it" with other offices, Ingoglia argued.
The change would put School Board elections in line with the residency requirements of other major elected offices in the state. Senators, Representatives and County Commissioners must reside in the place they are running to represent at the time of the election. For county constitutional officers, the elected individual doesn't have to reside in the county until assuming office.
Sen. Rosalind Osgood of central Broward County noted that she came to the Legislature from the Broward County School Board, she doesn't believe her school district would get a resident in its seat if this comes to pass.
"I think it's really important that people are not allowed to run for a seat and then move in," Osgood said. She then posed a question to Ingoglia: "Do you agree that school districts are better served by someone who lives in the community?"
"It (not being present at qualifying) doesn't mean the person has less or more of a grasp of what's going on in the district and the community as a whole," Ingoglia replied, adding that an opponent could use residency as a campaign issue.
Osgood said she's a hard "no" on the change.
"I think it's going to further disenfranchise more people," Osgood said, adding that it's going to encourage "political pimps" who won't have the connection with the community that School Board service needs in particular.
Ingoglia said one elected office shouldn't have different rules. "All this bill does is treat all constitutional offices the same."
Identical legislation (HB 411) from Republican Rep. Kevin Steele of Dade City was passed last week in the House, with Democrats voting against it.
The bill is among a number of Republican bills aiming to reshape how School Board seats are filled across the state. Gov. Ron DeSantis has taken an unprecedented interest in School Boards as the first Governor to identify a slate of candidates he wished to see voted into office.
Other School Board-focused legislation Republicans are seeking would make it so that School Board elections are partisan, allow School Board candidates to list their party affiliation on advertising, and drop the limit on School Board terms from the 12-year limit passed last year to an eight-year limit.