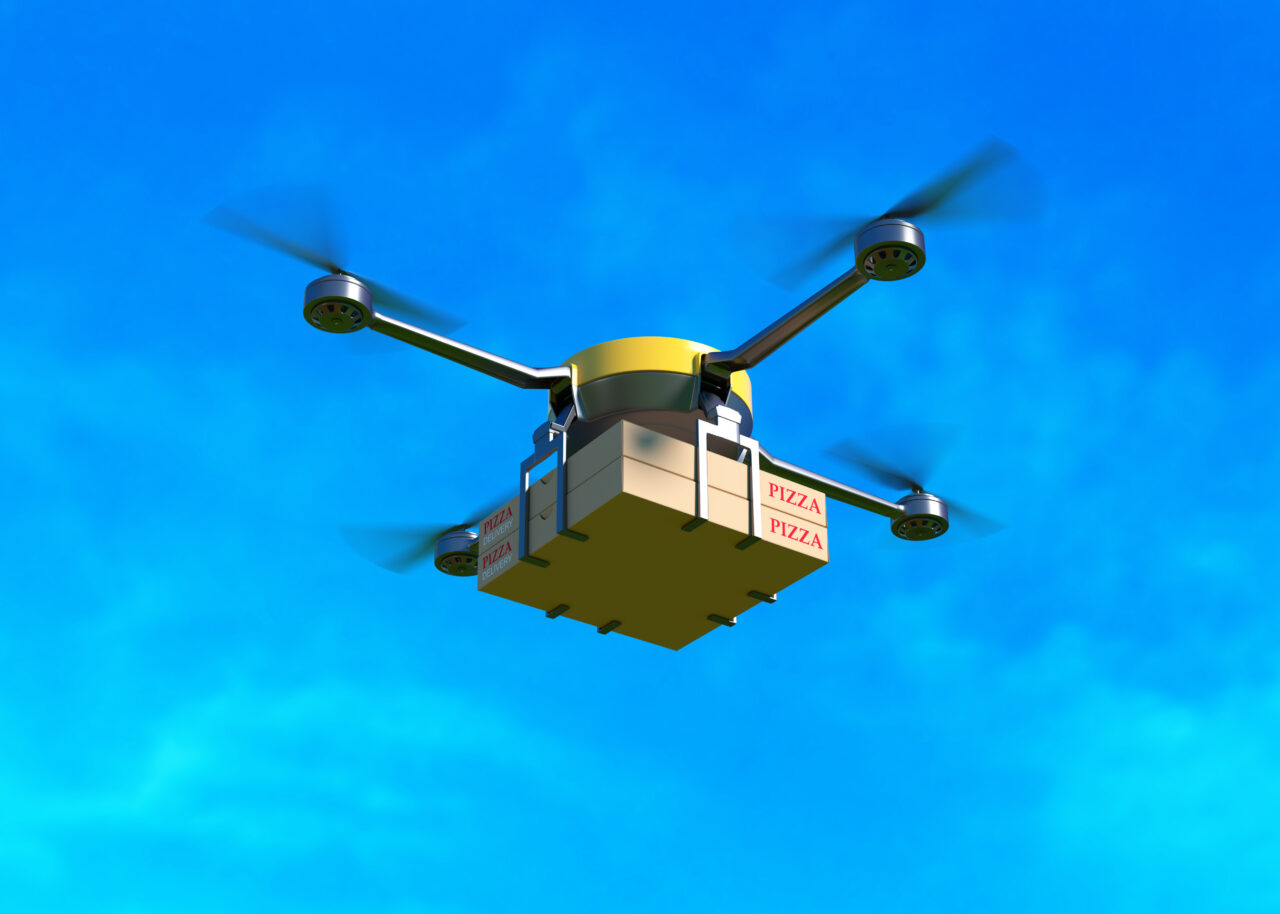 A Senate version of the bill also now awaits a full vote by the chamber.
A bill clearing the way for easier construction of drone ports throughout Florida is on its way to the House floor after zooming through its final committee stop.
The House Infrastructure Strategies Committee voted unanimously for the measure (HB 1071) by Republican Reps. Wyman Duggan of Jacksonville and Spencer Roach of North Fort Myers.
The panel similarly supported an amendment Duggan proffered to line the bill's language up with that of its Senate companion (SB 1068), which also now awaits consideration by the full chamber.
The legislation defines the terms "drone port" and "drone delivery service" in state statutes, with a drone port defined as "a standalone building" up to 36 feet tall and 1,500 square feet or less, located in a nonresidential area used to launch and land small, unmanned aircraft that deliver goods.
The bill also exempts drone ports from most fire safety mandates in the Florida Building Code, which Roach said previously would help save companies "over $1 million" per structure. However, the amended language of the bill requires drone ports taller than one story to include at least one stairwell.
The proposed measure would still largely prohibit local governments from withholding occupational licenses from drone delivery service companies for noncompliance with zoning mandates, making the measure a "preemption bill," according to SB 1068 sponsor Jay Collins. But the amendment allows counties and cities to enforce minimum setback and landscaping regulations "generally applicable to permitted uses" in the area where a given drone port is built.
Duggan said the amendments stemmed from conversations he'd had with the Florida League of Cities, which joined Americans for Prosperity, the Florida Fire Chiefs Association and DroneUp, Walmart's drone delivery service, in signaling support for the bill Monday.
"This is absolutely a bill that the committee process made better," he said.
Orlando Democratic Rep. Anna Eskamani noted the changes addressed some of the concerns she raised in discussions she had with Duggan and Roach.
"It makes me feel really grateful that the process allows for us to have those conversations and try to make a bill better for all the stakeholders involved," she said.
Drone ports began facilitating deliveries in December across Florida at Walmart stores in Brandon, Clermont, New Port Richey, Tampa and Valrico.
DroneUp delivers goods within a 1-mile radius of seven stores in those areas — a service Walmart Plus members get for free and for which nonmembers pay $3.99 per delivery.
During the Senate bill's final committee stop last week, several people expressed concerns over the technology, particularly its potential noise impacts, interference with existing infrastructure and a possible loophole in the bill's language that will allow companies to bundle drone-related facilities together to create operation bases far larger than what the bill envisions.
Collins tried to alleviate those concerns, noting that the height at which drones fly mitigates noise impacts and the chance of accidents occurring.
Drone delivery services are only going to grow more common, he said, and the time is now to prepare for that inevitability.
"This is going to grow," he said. "We're going to have to get out ahead of this whether we want to or don't."