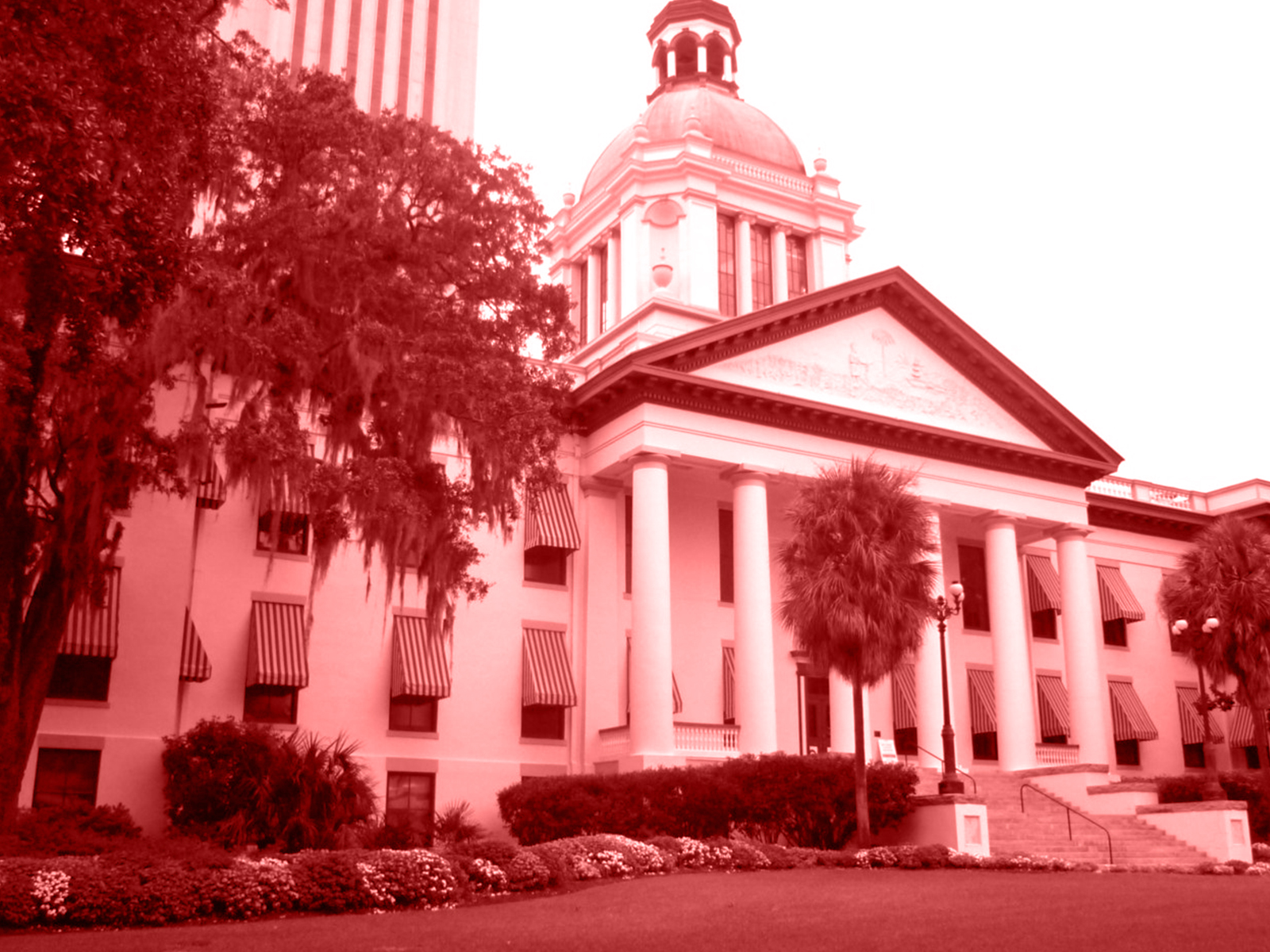 What's inside? All things Session.
Sixty Days — A prime-time look at the 2023 Legislative Regular Session:
The Last 24
House Speaker Paul Renner touted a series of bills aimed at increasing penalties for violent offenses, part of a push by legislators, prodded by Gov. Ron DeSantis, to crack down on crime. Most of the bills are in line with DeSantis' proposal, released in January, which called on the Legislature to lower the threshold for the death penalty from a unanimous jury to eight out of 12 jurors; allow those who commit sexual battery on a minor younger than 12 to be eligible for the death penalty; limit bail for violent offenders and limit "gain time" for sexual and attempted sexual offenses. All of the bills are set for a vote on the floor later this week. Here's your nightly rundown.
China crackdown: One day after the Senate passed a bill cracking down on China and other hostile nations buying land near military bases, a House panel moved similar legislation (HB 1355).
'Intellectual diversity': A bill (SB 958) that would more closely regulate the diversity of speakers at the state's universities and colleges is heading for its final Senate committee.
Hemp rules: A House committee moved forward with legislation (HB 1475) that would impose regulations on hemp products.
Final stop: The Department of Environmental Protection package bill (HB 1379) is on its way to its last House committee.
Move over: A new bill (SB 464) making it easier for law enforcement to pull over highway drivers hogging the fast lane is moving through the Senate.
Eight is enough: A term limits bill (SB 1110) moving through the Senate could alter the political future of 286 County Commissioners.
Good doggy: A bill (SB 942) that would strip away the last remaining municipal and public housing restrictions against specific dog breeds — which mostly target pit bulls — passed the full Senate.
Big bucks: DEP would dedicate $100 million a year to the Land Acquisition Trust Fund under a proposal (HB 7047) advancing in the House.
Coral impacts: Deepwater dredging projects would be required to conduct independent studies of adverse impacts on natural habitats under a bill (HB 979) moving forward in the House.
Weighing in: A flurry of amicus briefs have been filed as the Florida Supreme Court considers whether to uphold the state's 15-week abortion ban.
Quote of the Day
"What we're saying here in Florida is you will see a judge. A judge will put eyeballs on you. We're not going to let administrative orders or algorithms determine who is released from custody. It's going to be a human being — a flesh-and-blood judge elected by the people to serve as their representative — looking at individuals charged with serious crimes."
— Rep. Sam Garrison, on the pre-trial detention bills (HB 1465/HB 1627) he is sponsoring.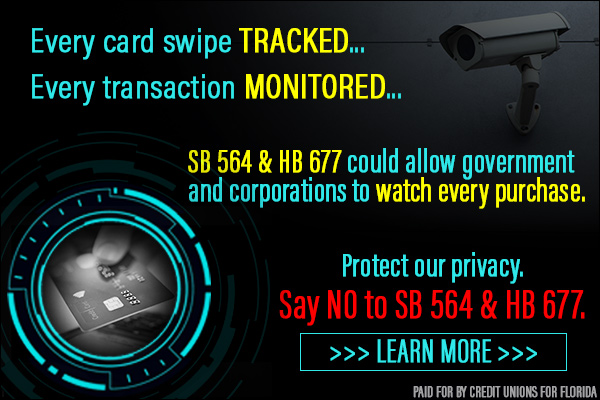 Bill Day's Latest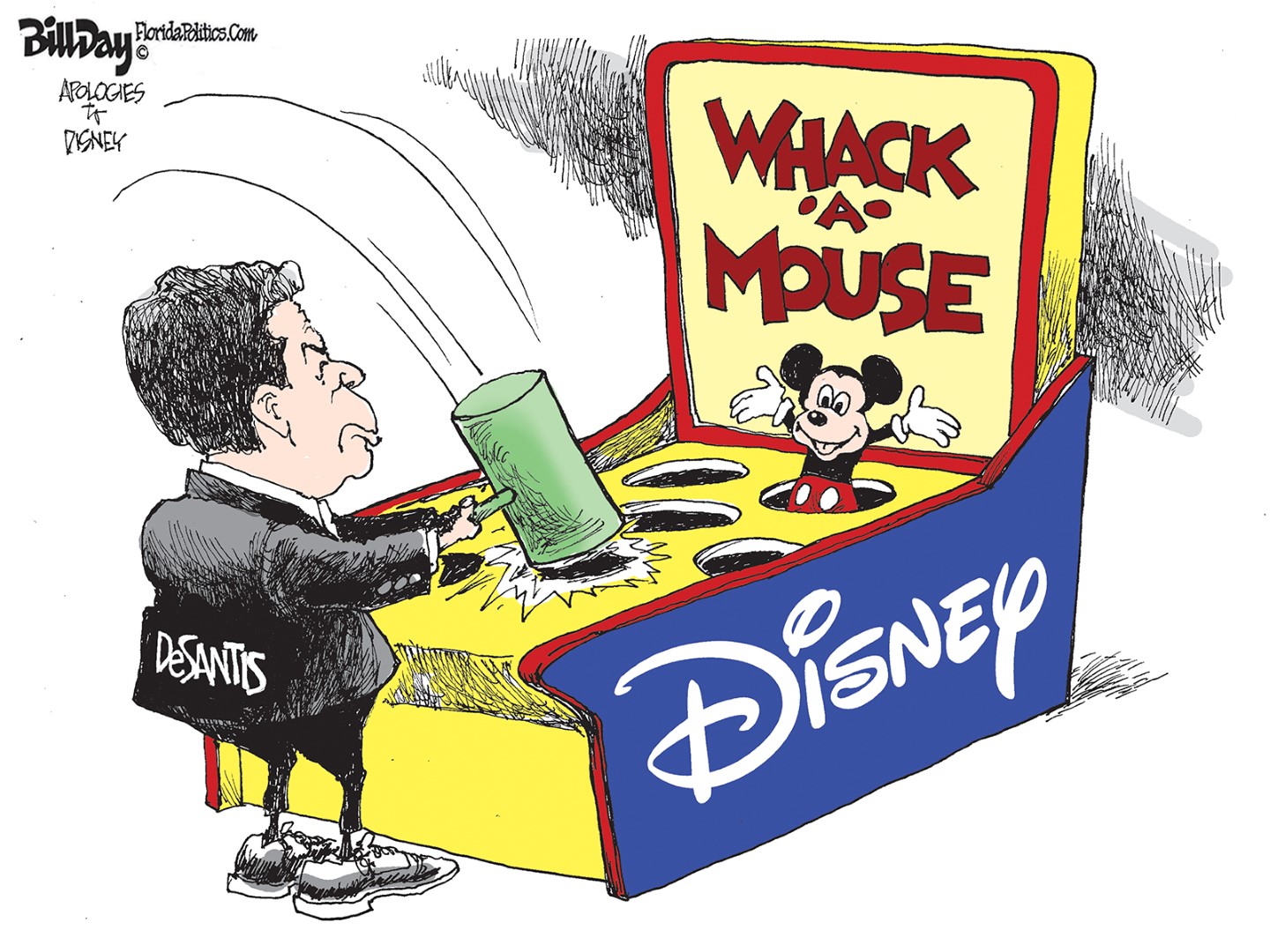 3 Questions
Lawmakers are advancing bills (SB 230/HB 583) that would prohibit non-physicians with doctoral degrees, such as advanced practice registered nurses, from referring to themselves as "doctors" in a medical setting and to ensure that their education and qualifications are conspicuously posted where they practice. Florida Politics spoke with Dr. Brence Sell, a physician anesthesiologist, about why medical doctors believe this measure is important in ensuring Florida patients receive quality care.
Q: On the so-called "ologist" bill … why does it matter what we call professionals in medical settings?
Sell: In high-stakes situations, a clear chain of command — who is in charge, who has the proper authority and who has the best training and experience to make vital decisions — is well understood to be a matter of efficiency and, most importantly, safety. As a veteran, I know this only too well and know firsthand that in our armed services, titles do matter greatly.
As a practicing physician anesthesiologist, I deal with life-or-death decisions every day I am on the job. I also know that in a medical setting, knowing who is in charge and who has the proper training, experience and education to make split-second decisions is vital to the safety of our patients.
Q: Are people who are not physicians actually calling themselves doctors?
Sell: There is a dangerous trend in medicine where non-physicians call themselves "doctors" in medical settings like surgical suites, hospitals and outpatient clinics. To be clear, these practitioners are well-educated professionals who are an important part of the medical care team, but their self-styled title of "doctor" refers to an academic degree even though they are not practicing or licensed physicians.
And this confusion can be dangerous — especially in emergency circumstances where lifesaving decisions must be made in the blink of an eye.
To further compound this situation, some degree programs are now offering "doctorates" in less-than-rigorous academic environments where a student can take online courses and receive a "doctor of nursing" degree. These degrees do not require rigorous clinical training, nor do they offer years of vital hands-on engagement and education.
Q: As far as the scope of practice is concerned, it looks like this year's legislation is dead, but what's your take on the subject as it concerns Florida's patients?
Sell: Having an advanced degree where you studied 'about' medicine or 'about' nursing or even (in my field) 'about' anesthesia is certainly a worthy accomplishment. It does not make that person qualified to make lifesaving medical decisions. Conversely, anesthesiologists — the actual specialty physicians — must not only complete extra years of intense medical education and hands-on training, but we must also complete an accredited residency program as part of an arduous path to produce highly trained specialists. And frankly, for the safety of our patients, that is how it should be.
Q: Some say that expanding the scope for CRNAs will help reduce health care costs and increase rural access for Florida's patients. Do you agree? 
Sell: It is a myth that allowing nurses to expand scope to serve in a larger medical capacity somehow will relieve the rural access problem we see in some areas. Independent practice simply does not increase rural providers of anesthesia care as those providers tend to flock to urban areas. A recent study out of FAU clearly refuted this myth.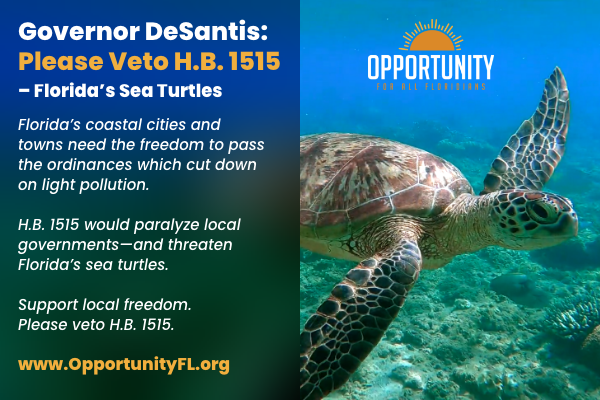 Lobby Up
There's a reason you're seeing a sea of orange and blue at the Capitol: It's Gator Day.
Gator Day is a yearly event where University of Florida leaders and students come to Tallahassee to talk with lawmakers and advocate for continued support for the state's flagship university or, in UF parlance, "work for the Gator good."
In addition to speakers and luncheons in the capital city, UF encourages alumni and students to flood social media with tweets and posts marking Gator Dan and highlighting the university's successes.
The University's cornerstone accomplishment of the past five years is climbing into the Top 5 in U.S. News and World Report annual Best Colleges ranking. The university broke into the Top 10 among public universities in 2017 and first entered the Top 5 in 2021. It has remained there since.
While today was UF's big day at the Capitol, the university has a lobbying team on the ground for the other 59 days of Session.
The university's in-house team includes Sara Bremer, Chris Emmanuel, John Gonzales, Mark Kaplan, Melissa Orth and Philip Poekert.
UF also has several contract lobbyists on retainer. The list features Oscar Anderson, David Browning, Nelson Diaz, Chris Dudley and Nicole Kelly of The Southern Group; Brian Ballard and Brady Benford of Ballard Partners; Stuart Brown of SKB Consulting Group; Matt Bryan, Teye Carmichael, David Daniel, Jeff Hartley and Lisa Hurley of Smith Bryan & Myers; David Childs, Kyle Langan and Eileen Stuart of The Vogel Group; and Nick Iarossi, Ron LaFace and Megan Fay of Capital City Consulting.
Breakthrough Insights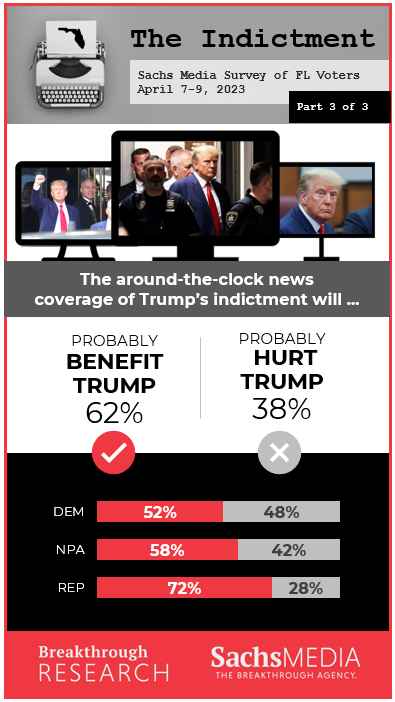 The Next 24
8:30 a.m. — The Senate Health Policy Committee will consider the confirmation of AHCA Secretary Jason Weida.
9 a.m. — The House will hold a floor session. The agenda includes bills that would institute a six week ban on abortion (SB 300) and expand income eligibility for the KidCare program (HB 121).
10:30 a.m. — The Senate Fiscal Policy Committee will consider a number of health care related bills including measures regarding step therapy protocols (SB 112) and pharmacy benefit managers (SB 1560).
10:30 a.m. — The Senate Appropriations Committee will consider a bill (SB 198) calling for the dissolution of the Tampa Bay Area Regional Transit Authority. Room 110, Senate Office Building.
Also, the following committees will meet:
4:15 p.m. — The Senate Special Order Calendar Group meets. Room 401, Senate Office Building.
4:15 p.m. — The House Rules Committee meets. Room 404, House Office Building.
4:30 p.m. — The Joint Committee on Public Counsel Oversight meets. Room 110, Senate Office Building.
Full committee agendas, including bills to be considered, are available on the House and Senate websites.