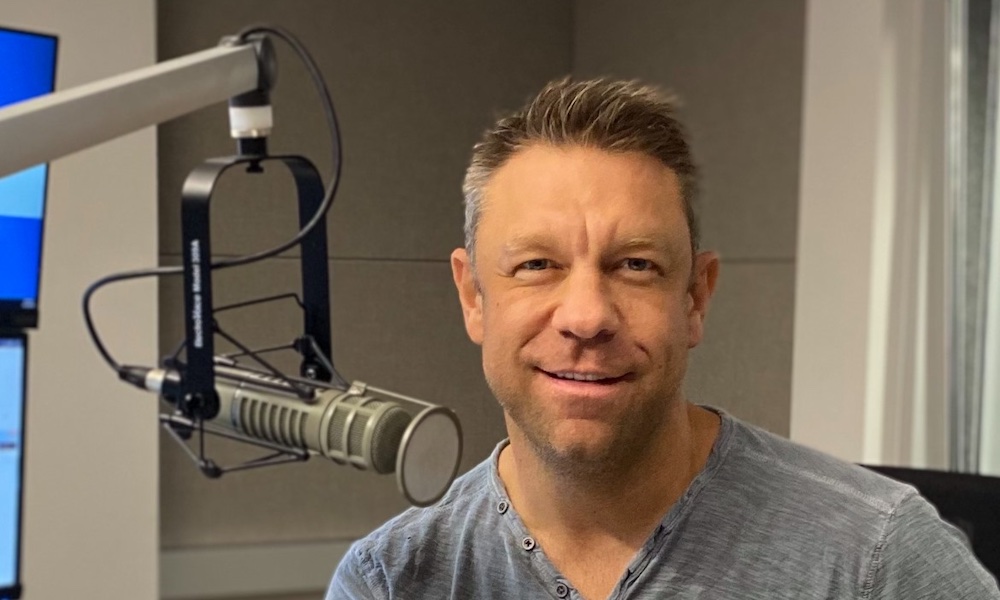 Center-right media outlets will suffer for lowering thresholds to sue, the conservative pundit says.
Could conservative media pundits come together to trash a defamation bill championed by Gov. Ron DeSantis?
Former U.S. Rep. Trey Radel, now the host of a 92.5 Fox News radio show in Southwest Florida, said they should. He's working the phone lines, making the case that conservatives in his business will face a significant threat to their livelihood should the bill become law.
"Trial lawyers will have a field day with this," Radel said. "And who do you think they will drag into court first? It's center-right media."
Radel is trying to rally prominent conservative media figures, both those engaged in Florida coverage and those based in the state who have a national platform. He has drafted a letter to Florida lawmakers and hopes to get as many conservative media voices to sign on as possible.
As a former lawmaker, Radel knows well the frustration Republican legislators have with media outlets. He agrees that many national media personalities seem intent on smearing DeSantis and the GOP Legislature in Florida.
"If a representative of the New York Times goes to lobby Florida Republicans on what a terrible bill this is, Florida Republicans are going to say this is the greatest bill in the world," Radel said. "What they don't realize is, trial attorneys are going to target Tucker Carlson, who lives in Florida, and Ben Shapiro, who lives in Florida. Or they will go after Newsmax in West Palm."
Carlson hosts a prime time show on Fox News but owns a home on Gasparilla Island. Shapiro, founder of The Daily Wire, has a place in Boca Raton.
Radel is reaching out to those two, along with Fox News commentator Dan Bongino and Benny Media founder Benny Johnson, both of whom also have homes in the state.
But Radel said it's family-owned media based chiefly in Florida that likely faces the greatest risk if the bill becomes law. He's reaching out to digital media purveyors and local radio hosts around Florida about the issue, hoping they see the material threat to all media.
His letter lays out the concern.
"We recognize your anger and disdain toward so many in the corporate media who have targeted and attacked you. However, the sword cuts both ways with this bill," it reads. "We cannot impress upon you enough the potential danger of this bill: we will be targeted first."
The letter encourages lawmakers to vote down on the defamation bills (HB 991, SB 1220).
"Unfortunately, this bill would open the floodgates to trial attorneys and plaintiffs seeking to silence us," it reads.
"And it would give them frightening tools to do so. In many situations, it would shift the burden of proof to speakers to prove the truth of what they said or published. It creates a new tort for 'false light invasion of privacy' with vague standards that will chill speech. And it would enable plaintiffs to sue in any county, so they can forum shop for deep-blue counties like Broward that have sympathetic judges and juries who hate conservative media."
Radel also reminds readers that trial lawyers remain a left-leaning lot, and they will be the one with the clearest access to courts. That means the first lawsuits filed may not regard hit pieces on Republican lawmakers or slanted pieces about socially conservative legislation. Instead, complaints could thrash statements made on conservative talk radio, sometimes live.
"This could affect the very people who they love to go on their shows, whether it's Fox or Newsmax or a digital forum," Radel said.
Most troubling to Radel, the bill as written allows for venue shopping. This may seem like a way to bring The Miami Herald or The New York Times to task in front of a Panhandle jury, but Radel is more concerned that trial lawyers who don't like something on his show could drag him before a blue circuit court judge.
"This allows the plaintiff to pick," he said. "If they come after me, where's it going to be? It's not going to be Lee County or Collier County. It's going to be in Broward."
The letter also notes the bill only allows plaintiffs bringing lawsuits to recover attorneys fees, effectively incentivizing complaints. "The Left will have every incentive to throw lawsuits at us — no matter how frivolous and costly," the letter reads.
While the angle is new, the concerns are the same ones raised by free speech and media advocates since the bill's introduction. To date, Republican leaders behind the legislation have brushed off concerns.
DeSantis has continued to cheer the bill through the Legislature.
"I think what's happened is, particularly, corporate media outlets have relied on anonymous sources to smear people," DeSantis said at a press conference in March.
"And I just think that that's something that is fundamentally wrong. And so again, these are false statements of fact that defame people, the question is if you bring a suit, how are you able to show that that was malicious?"
State Rep. Alex Andrade, a Pensacola Republican sponsoring the House bill, has dismissed concerns the bill could result in lawsuits if content is built on accurate reporting. Rather, he said his legislation will enforce higher media standards.
"This bill could be titled Journalism 101," he said in a House committee.
But Radel sees himself and other conservative media figures under threat.
"Florida Republicans are overreacting in an emotional way. You cannot legislate based on emotion and that's what they are doing," Radel said. "They are not seeing the detrimental effect it will have on all media."