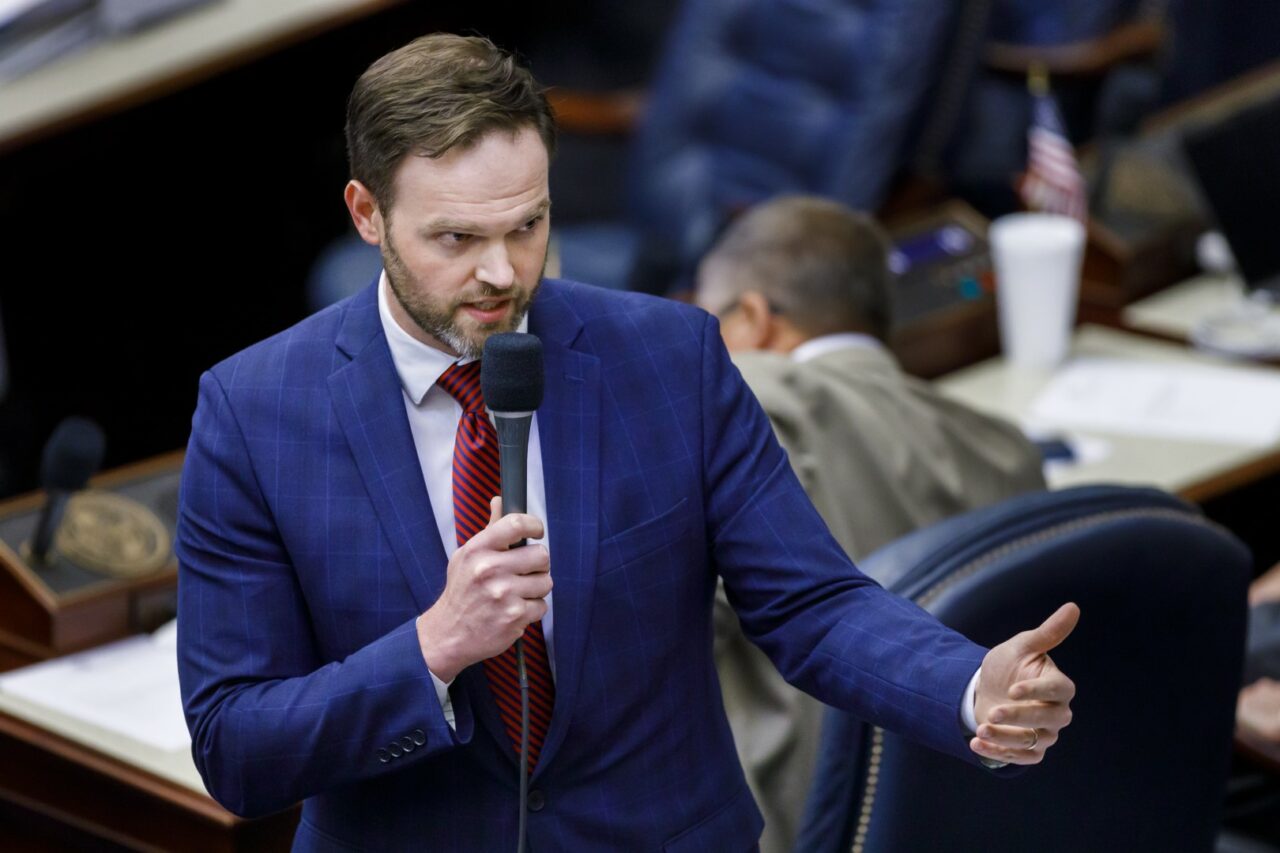 Underage sales of kratom would be punishable by an up to $500 fine and up to 60 days in jail.
Florida is closer than ever to adding regulations for the sale of kratom, a consumable plant with opioid- and stimulant-like effects.
The House voted 114-0 for a bill (HB 179) titled the "Kratom Consumer Protection Act." The measure would define kratom products in state statutes for the first time and limit sales of kratom products to people 21 and older.
Violating that restriction would result in a second-degree misdemeanor, punishable by an up to $500 fine and up to 60 days in jail.
Pensacola Republican Rep. Alex Andrade, the bill's sponsor, had little to say about his measure, a far narrower version of legislation he and Sarasota Republican Sen. Joe Gruters unsuccessfully carried during the 2022 Legislative Session.
Both refiled the measure this year, but Andrade has since pared his version down to only define and restrict sales of the product. "We really don't have much information … but I can guarantee you if you go to a gas station right now, you can probably buy it."
"This product is so new (here) there's no legislative — at the federal or state level — mechanism to regulate it," Andrade said during the bill's first committee stop in February.
Gruters' bill (SB 136), which now awaits a vote on the Senate floor, would also define "kratom products" and ban under-21 sales. But it would also require processors of kratom products to adhere to stringent registration and testing requirements, report to the Florida Department of Agriculture and Consumer Services, and prohibit sales of kratom products that contain other substances that are poisonous, harmful or affect quality and strength "to such a degree that it may injure consumers."
Andrade's bill now contains no such safeguards.
"Millions of people use these products on a daily basis," Gruters said last week. "We want to make sure (that) it gets in the hands of the right people, that people are getting exactly what they are asking for, and it's unadulterated."
Kratom — whose principal compound, mitragynine, works as a euphoric pain reliever — has been used for centuries in Southeast Asia, where it is indigenous. A member of the coffee family, the plant is not listed as a controlled substance under Florida or federal law.
The University of Florida has been studying kratom for years and has ample information online.
Kratom leaves of the plant can be chewed to treat pain, act as an anti-diarrheal and reduce dependence on opiates. It's also consumable as a tea, in capsule and powder form, and has been touted as an energy enhancer capable of, among other things, extending the duration of sexual intercourse.
Proponents of kratom also cite it as a versatile alternative to more harmful, addictive substances like alcohol — a claim backed up, to some extent, by science. In a 2019 Purdue University study published in the British Journal of Pharmacology, researchers found that kratom "can decrease alcohol intake but still (has) significant risk upon prolonged use."
Most states regulate kratom. Six — Alabama, Arkansas, Indiana, Rhode Island, Vermont and Wisconsin — ban it.
The late Sen. Greg Evers and late Rep. Kristen Jacobs also pushed bills to effectively ban kratom across Florida starting in 2015. Those and subsequent attempts failed.
Sarasota County is the only local government in Florida to fully ban the substance.
HB 179 will now go over to the Senate, where Gruters can either substitute it for SB 136 or present his bill for passage instead.