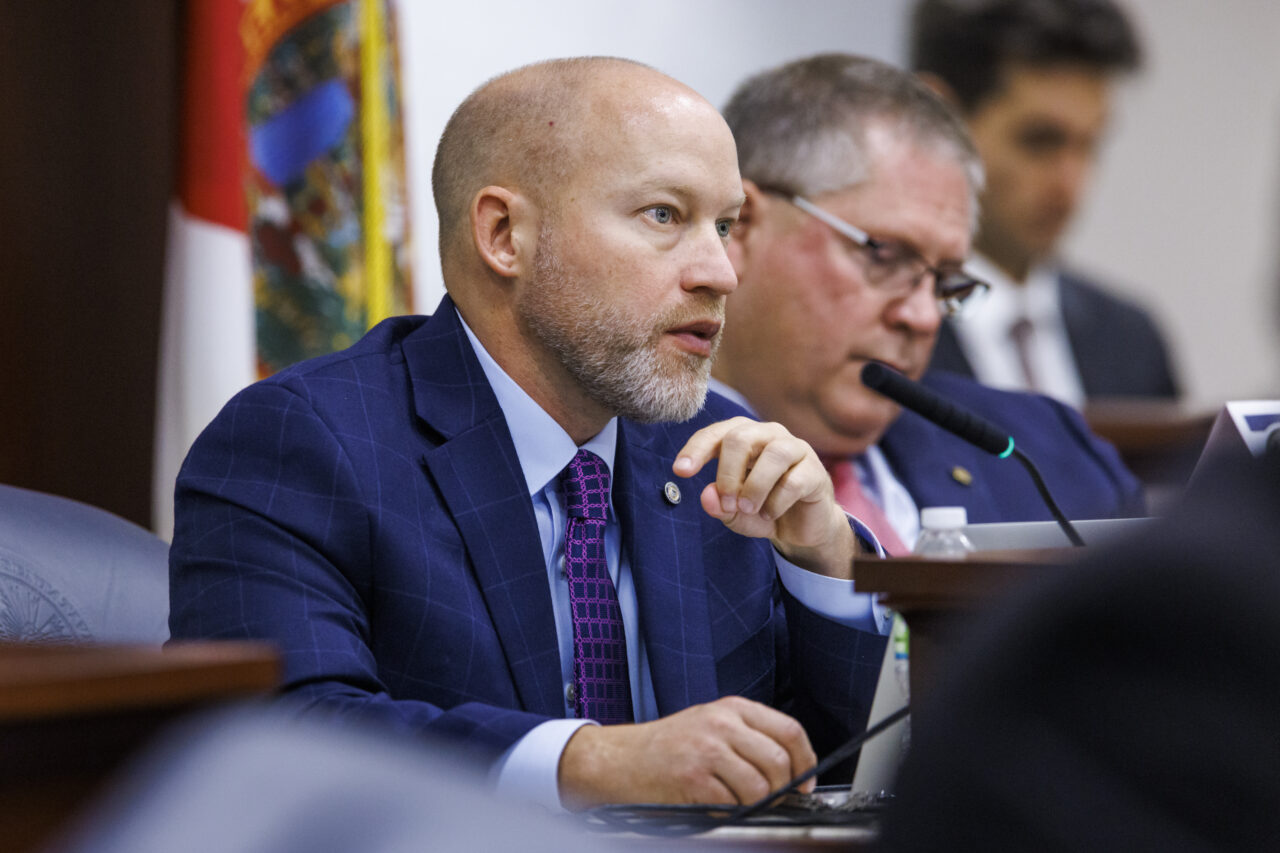 Democrats raise the issue: Will promulgators of the Holocaust get time?
A bill that would more closely regulate the diversity of speakers at the state's universities and colleges has advanced through the House and now awaits the full Senate's approval.
The bill (HB 931), which passed 82-34, would create an Office of Public Policy Events through the Board of Governors and the State University System that would put a satellite office on each campus. Those offices would ensure speakers representing "multiple, divergent and opposing" viewpoints be presented.
The bill's sponsor, Republican Rep. Spencer Roach, said he was taking on a monoculture he believes has developed on campuses. He cited incidents around the country, including one at Stanford University where students heckled and shut down a judge who refused to call a transgender woman by female pronouns.
"We need to teach our students to respond with critical thinking and debating and refuting ideas they disagree with instead of shouting down or assaulting those that they disagree with," Roach said. "I think this bill will foster intellectual freedom, will teach students to search for the truth, and it will promote virtuous citizenship."
But Democrats are concerned it would lead to showcasing extremist views.
In Wednesday's debate on the House floor, Democratic Rep. Anna Eskamani said the bill is problematic because, in this political climate, some speech will be preferred over others. She pointed out that another bill prohibits the discussion of diversity, equity and inclusion (DEI) on campus.
"There are so many great conversations, debate and dialogue already happening and this does really seem like an effort to put the Legislature's preference into academia," Eskamani said.
Some arguments — like the one arguing that there's an upside to chattel slavery — doesn't deserve a platform, critics said. But because the bill doesn't define "widely held views," they argue it opens the door to speakers arguing for the upside of chattel slavery or the Holocaust, for example.
Roach said he doesn't believe chattel slavery being a good thing would qualify as a "widely held belief" defined by the bill. But he's not worried about someone like that coming to campus, he said.
"If someone wants to come to a public space and say, 'We should reinstitute slavery,' why are we afraid?" Roach said. "Let them have that debate. I'm sure we could find any member of this chamber, any member of academia to stand up and provide a very cogent response to that debate … without resorting to mob violence we're seeing on some of these college campuses."
Republicans argued this is a true freedom of speech bill.
"It makes sure that all voices can be heard because truth has its own legs — it can stand on its own, with the chance to be heard," said Rep. Doug Bankson of Apopka.
The bill, which advanced along party lines, is one of a number of bills seeking to reshape higher education, or at least change current practices. Other bills are taking on tenure and institutional promotion of DEI. Some see the agenda unfolding rapidly in the appointment of a new board of trustees at New College in Sarasota, along with the firing of the New College President.
Similar legislation (SB 958) that Republican Sen. Keith Perry filed emerged from its final committee Tuesday.
The measure would mandate a schedule of events be posted and a video library of all forums and debates be available online for at least five years after an event. It would also specifically prohibit Florida's public institutions of higher education from asking anyone to submit to a particular political loyalty test as a condition of employment or admission.
The bill would also prohibit these institutions from giving preferential treatment to anyone based on race, ethnicity or support for an ideology or movement "that promotes the differential treatment of a person or a group of persons based on race or ethnicity, including an initiative or formulation of diversity, equity and inclusion."
Democrats noted Florida's public institutions are highly rated and this bill threatens the work that's made them into what they are now.
"There has been years and years of work that has been invested in making sure that our higher education system is No. 1," said Democratic Rep. Ashley Gantt, who represents the Miami area. "How are we going to attract faculty members with world experience to come to Florida when we are passing legislation like this?"
Republican Rep. Carolina Amnesty of Windermere said she was surprised that this bill is controversial.
"Intellectual freedom and viewpoint diversity are essential to the education of Florida's college and university students," she said.