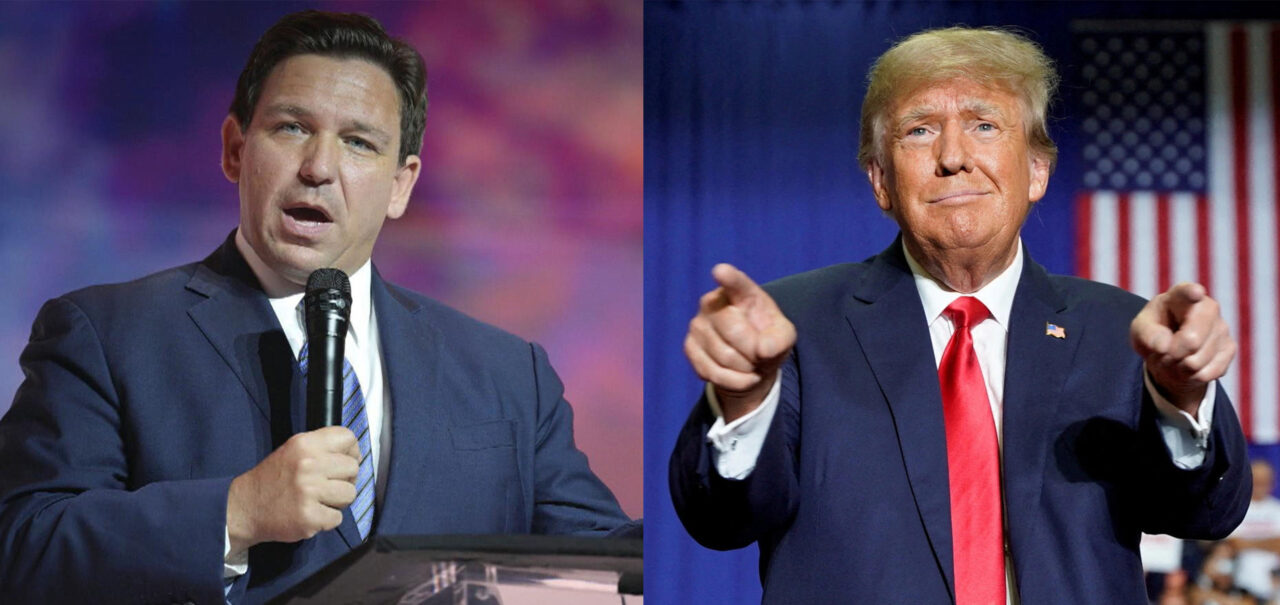 The Donald Trump campaign is still salty about Ron DeSantis' travels.
Though MAGA Inc. failed in its attempt to get the Florida Ethics Commission interested in its case that DeSantis flouted Florida's "resign-to-run" law while "skirting federal campaign finance laws," the group still is casting aspersions on the Governor's stepped-up travel schedule.
Of issue in a Sunday night email: the Governor's just concluded four-country tour.
"DeSantis has abdicated his duty to the people of Florida by jet-setting across the country and across the globe on the taxpayers' dime. It would be one thing if this globalist media tour was effective, but Team DeSantis couldn't even manage that," MAGA Inc. asserts.
"Upon returning home to a state battered by storms, DeSantis faced dismal headlines like "Ron DeTedious: DeSantis Underwhelms Britain's Business Chiefs," and "'I think he's in trouble': Growing number of Ron DeSantis donors and allies hope for a shake-up."
The email notes DeSantis resigned from Congress when running for Governor, suggesting precedent is not being followed here.
"President Trump has consolidated his lead over the Republican field. For months, Trump maintained his double-digit lead over DeSantis, the closest wannabe nominee. And it continues to grow. The American People have spoken, and they're calling for Donald J. Trump."
Trump cast aspersions in recent days also, mocking the Governor's international travel as desperate.
"The 'Consultants' are sending DeSanctus, and demanding he go immediately, on an emergency Round the World tour of U.S representative population countries, like South Korea, Japan, the United Kingdom, and Israel, in order to up his game and see if he can remove the stain from his failing campaign. Bad poll numbers!"
For its part, DeSantis' office has asserted his travel is not political.
"The state does not coordinate or plan political travel, nor does the taxpayer fund political travel. As for the current trip, it is a trade mission through Enterprise Florida and, just like the last one, is not paid for at the taxpayers' expense," asserted DeSantis spokesperson Jeremy Redfern.