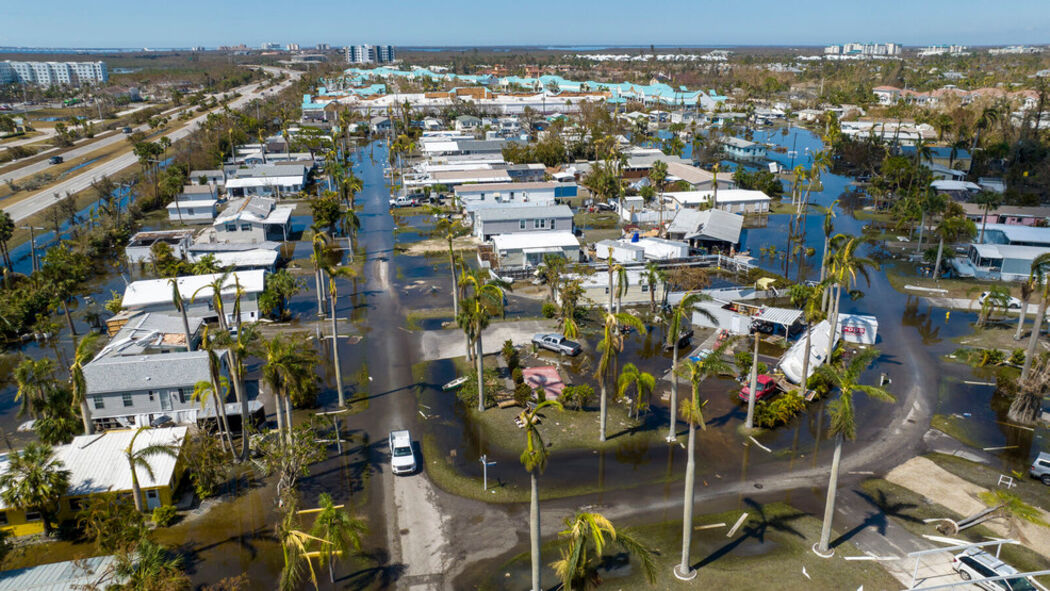 Hundreds of millions will go to recovery, reimbursement and resilience after the storm.
In the wake of a historic hurricane, Southwest Florida lawmakers shared a single budget priority this year. With a budget now finalized and awaiting a vote on the floor, storm recovery was the key concern for many.
"The biggest budget win for my district is clearly the literally hundreds of millions of dollars in the budget for storm recovery support in Southwest Florida," said Sen. Ben Albritton.
The Wauchula Republican carried legislation in a Special Session early this year delivering $700 million immediately in the wake of Hurricane Ian.
The budget now awaiting a vote by the Legislature includes much more.
Most significantly, the budget includes $350 million for a hurricane recovery grant program under the Department of Emergency Management (DEM) following Hurricane Ian and Hurricane Nicole.
"The $350 million pot for Hurricanes Ian and Nicole recovery, with DEM's Kevin Guthrie at the helm, is the biggest win for our district," said Rep. Adam Botana, a Bonita Springs Republican.
Funding includes $100 million for hurricane mitigation grants through the My Safe Florida Home program.
The budget also includes $106 million for beach erosion in coastal communities impacted by Hurricane Ian on the west coast and Hurricane Nicole on the east coast. There is $50 million set aside in the budget for reimbursement grants related to hurricane restoration.
The state has also replenished a capital outlay fund with $90.5 million in general revenue and another $3 million from a hurricane catastrophe fund.
Many local emergency operations facilities received dollars in the budget related to hurricane response.
"As the city of Cape Coral recovers from Hurricane Ian, it was critical that we helped fund those recovery efforts to better prepare the city for future catastrophic events," said Rep. Mike Giallombardo, a Cape Coral Republican. "I'm proud to have been able to get allocations for Emergency Operations and water quality projects in this year's budget. Both play an essential role in hurricane recovery and preparedness."
The Cape Coral Emergency Operations Center will get $9 million for an expansion. Lawmakers also set aside $13 million for the Charlotte County emergency operations center, $13 million for a facility in Everglades City and $9.5 million for a center in Hardee County. A host of other similar centers will also get funding for areas affected by storms last year.
That includes more than $17.5 million in capital losses related to Hurricane Ian in Lee County alone. That's the county where the storm made landfall in September, knocking out bridges and crumbling many homes and businesses.
About $3.8 million will go to the Florida KidCare program to specifically help families impacted by Hurricane Ian.
Lawmakers included $4 million for local government grants for hurricane recovery by water management districts. More than $6.38 million will help with hurricane loss and mitigation.
Appropriators also budgeted almost $5.36 million for statewide hurricane preparedness and planning.
The budget also includes more than $1.27 million for the Office of Insurance Regulation to adjust its Florida Public Hurricane Loss Model.
In Osprey, the budget had $750,000 for shoreline restoration and hurricane resilience for Shell Midden at Historic Spanish Point.
The budget includes $300,000 for Crossroads Academy to repair hurricane damage, impairing delivery of foster care service.