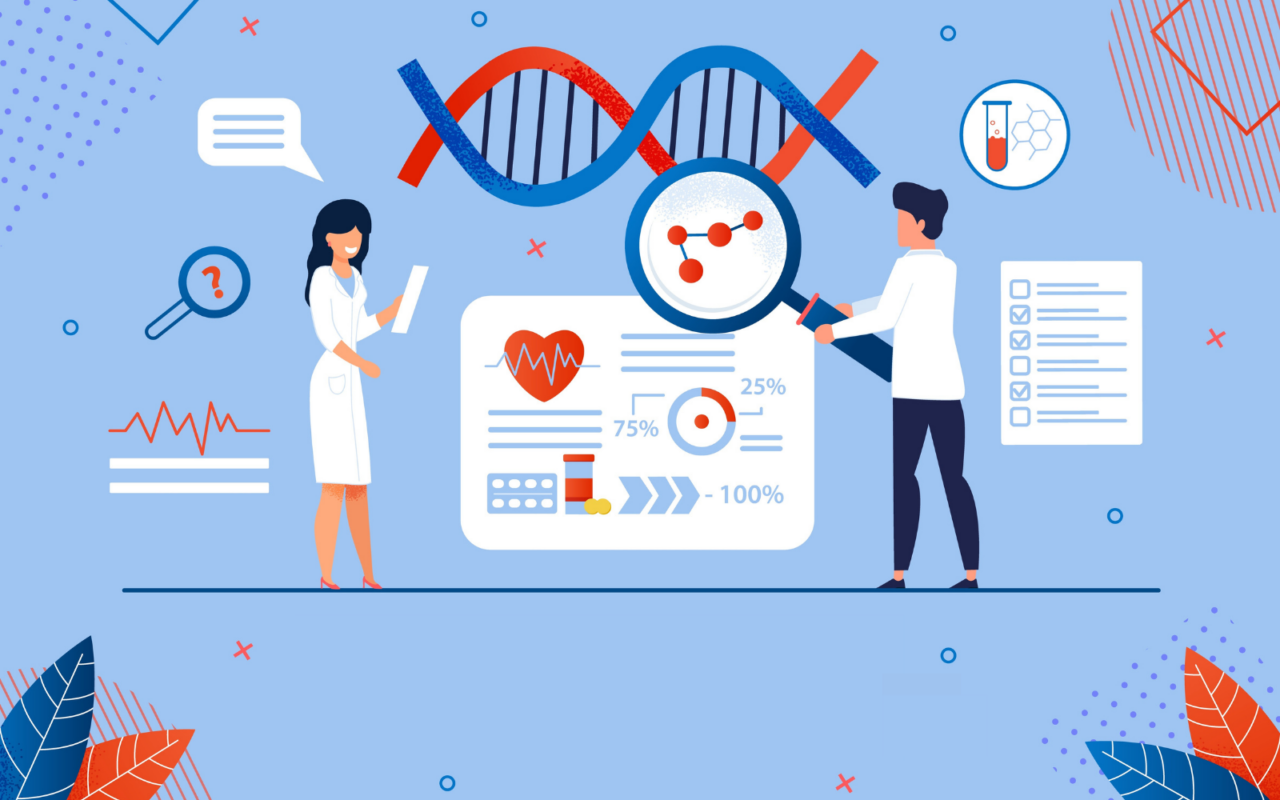 It's time again to check the pulse — of Florida's health care policy and politics.
Welcome back to Diagnosis, a vertical that focuses on the crossroads of health care policy and politics.
Mental health priority
Rep. Sam Garrison got a crash course in the complexities of health care appropriations over the past year, serving as the chamber's lead budget writer for the massive funding silo.
His main takeaway: "Mental health, mental health, mental health."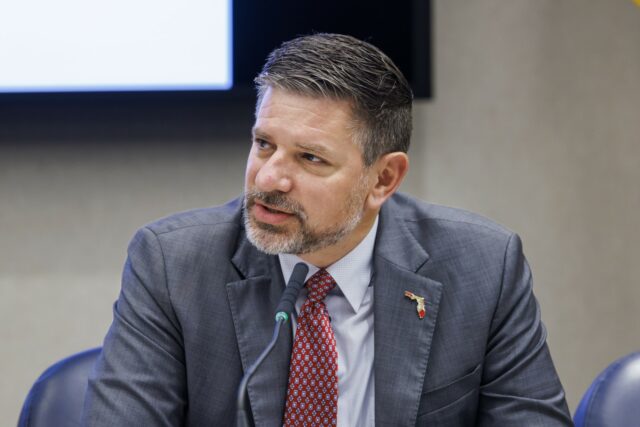 "I was really struck by the need for a comprehensive approach to how we spend our behavioral health dollars," the future House Speaker said about his first experience as Chair of the House Health Care Appropriations Subcommittee.
Garrison, a Republican representing the Jacksonville area, told Florida Politics to expect mental and behavioral health care issues to be at the forefront during health care budget negotiations next Session — and beyond.
"I think that it's a multiyear project. It's not something that can be done in one budget cycle. We have a lot of amazing resources out there; a lot of folks who are really dedicated to that issue just working really hard. But I think, especially in a post-COVID world, with what we've seen in the rise of anxiety, depression, and suicide among young kids — especially young teens, girls in particular — and adults coming out of COVID it's maybe a little more acute than it used to be," he said.
"We're seeing some strain be put on some of those providers. And so, one of the things I'm kind of looking at going into next year is how we can lay it out. Can we start the process of developing the strategic plan for how we're going to handle behavioral health in this state? Hyper-acute for the folks that need to be hospitalized and all the way down to just preventive measures. What are we doing? Do we have to have a plan of attack?"
The thrust for this priority comes not just from his work on the health care budget this year. He credits First Lady Casey DeSantis for making it a top priority. He said it also is a subject in conversations he has with people from all walks of life seemingly every day, even Sunday.
"It doesn't matter who I'm talking to — the Chamber of Commerce, local Republican Executive Committees, small groups of people at my church," he said. " … Literally every group, you see heads nodding up and down. I mean, people were seeing it in their own lives. So, when they hear that verbalized, I think it strikes a chord, and it also aligns with the data we're seeing from the folks in that world, both from the hospitalization standpoint and preventive."
___
I welcome your feedback, questions and especially your tips. You can email me at [email protected] or call me at 850-251-2317.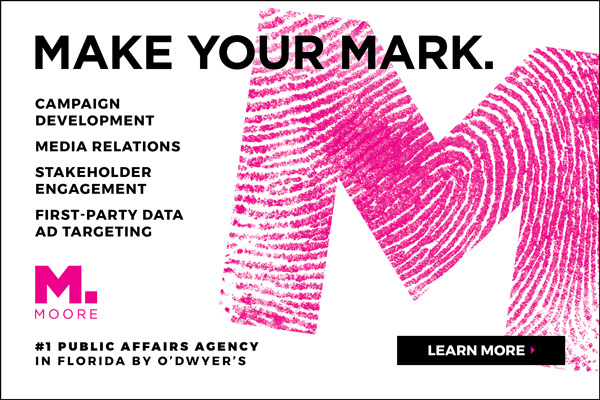 — Signed, sealed, delivered —
Just hours after legislators passed it, Gov. Ron DeSantis signed into law another of his top priorities — an attempt to rein in drug costs by putting new limits on third-party groups that insurers use to manage prescription drug costs.
DeSantis signed the law in Jupiter outside the limelight of Tallahassee where the bill was heavily lobbied by pharmaceutical manufacturers, pharmacists and insurers. Past efforts to go after the third-party middlemen — called pharmacy benefit managers (PBMs) — have been derailed or watered down in the Legislature.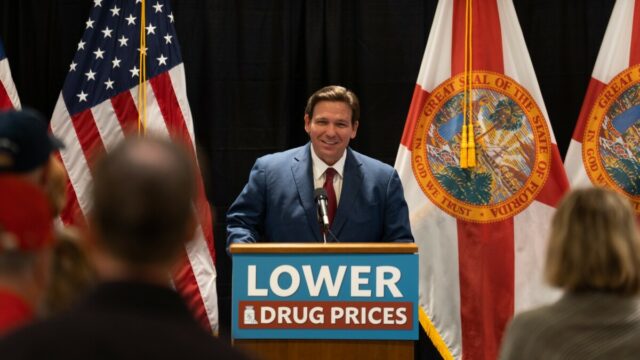 But the backing of DeSantis ensured that the final bill sailed through the Legislature. And despite it being backed by the Governor, whose priorities often rankle Democrats, it passed both chambers unanimously.
Prescription drug costs continue to increase, and DeSantis said there's a variety of reasons for that.
"PBMs are one part of it. There's a lot of money being spent, not a lot of value being returned to consumers, and making it more difficult for small businesses to operate," DeSantis said. The Governor said the new law will prevent what he called "problematic practices," including narrow networks and steering patients to pharmacies PBMs have a financial stake in.
It was one of the more heavily lobbied bills of the 2023 Session. Opponents argued that eliminating PBMs' ability to keep pharmacy networks narrow would cause an increase in health insurance costs. Proponents countered by saying that states that have passed similar legislation haven't seen skyrocketing health insurance costs as the insurers and PBMs claim.
DeSantis on Wednesday scoffed at the notion that the law could increase health insurance costs saying "I don't know that could happen because they are making money. But they were saying a lot of stuff."
Agency for Health Care Administration Secretary Jason Weida and Department of Elder Affairs Secretary Michelle Branham, among others, joined the Governor.
Weida said the new law will bring needed transparency and accountability to the "pharmaceutical industrial complex."
"PBMs have dodged much-needed transparency for far too long. Floridians deserve better. They deserve better than unnecessary markups that line the pockets of big pharma. And today the Governor is going to codify the most comprehensive legislation in Florida history to rein the prescription drug industry in," said Weida, whose agency will be responsible for posting new reportable information regarding certain prescription drug cost increases.
This marks DeSantis' second major effort to lower drug prices after a much-touted approach of importing drugs from Canada has failed to get off the ground amid stalled approval coming from the federal government. DeSantis touched on those efforts during the news conference, noting that Florida was the first state to take advantage of a law that could allow for the importation of drugs from Canada.
Florida submitted its proposal during the final weeks of the Trump administration, but it hasn't been approved by the Food and Drug Administration under the Biden administration.
"They say they're not sure it's safe to purchase drugs from Canada," DeSantis said of the delay in approval. "Meanwhile, they'll approve a jab for a six-year-old baby with an MRNA COVID shot with almost no data to support that. They don't care about the safety there but somehow, they are so concerned that if we just purchase drugs from a different market that's going to be a major safety concern in the United States. And, of course, that's not true. They're just running interference for the pharmaceutical companies because obviously if we have to buy it here it's way more expensive. it's the same drug."
DeSantis said his administration is battling the Biden administration in court over the Canadian drug importation program and that people need to "stay tuned."
— Kicking the can —
As expected, when legislators wrapped up their work on this year's state budget, they left state worker health insurance premiums at their current rates for another year.
But Sen. Doug Broxson, the Senate Budget Chair, said that something may have to change in the near future. Recent forecasts show the trust fund used to pay for the state group insurance program is expected to slide barely into the red by mid-2024 but that deficit is projected to rise to more than $742 million by July 1, 2025.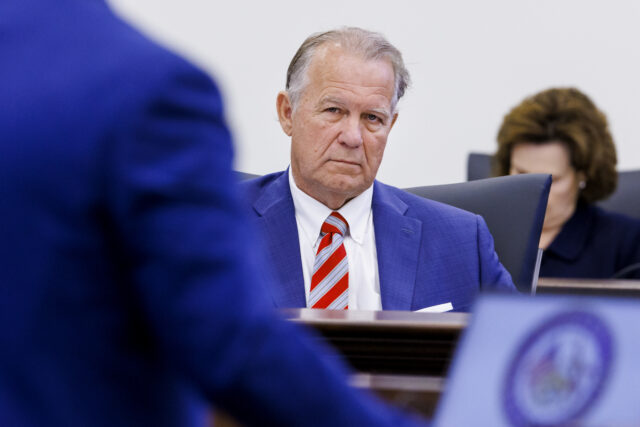 "I think every business in the United States is concerned about health insurance costs," Broxson said this past weekend during budget negotiations. "And we've been absorbing that because we have had some resources to do it. But eventually, we will have to look to our employees to help pay those premiums."
Broxson, who will also be Senate Budget Chief during the 2024 Session, then added: "Not any time soon."
Florida legislators in recent years had looked at overhauling the structure of the state group insurance program but have kept the premiums largely at the same levels for years now. For career service employees it's $50 a month for individuals and $180 for family coverage, while high-ranking state employees will pay $8.34 a month for individual coverage and $30 a month for family coverage.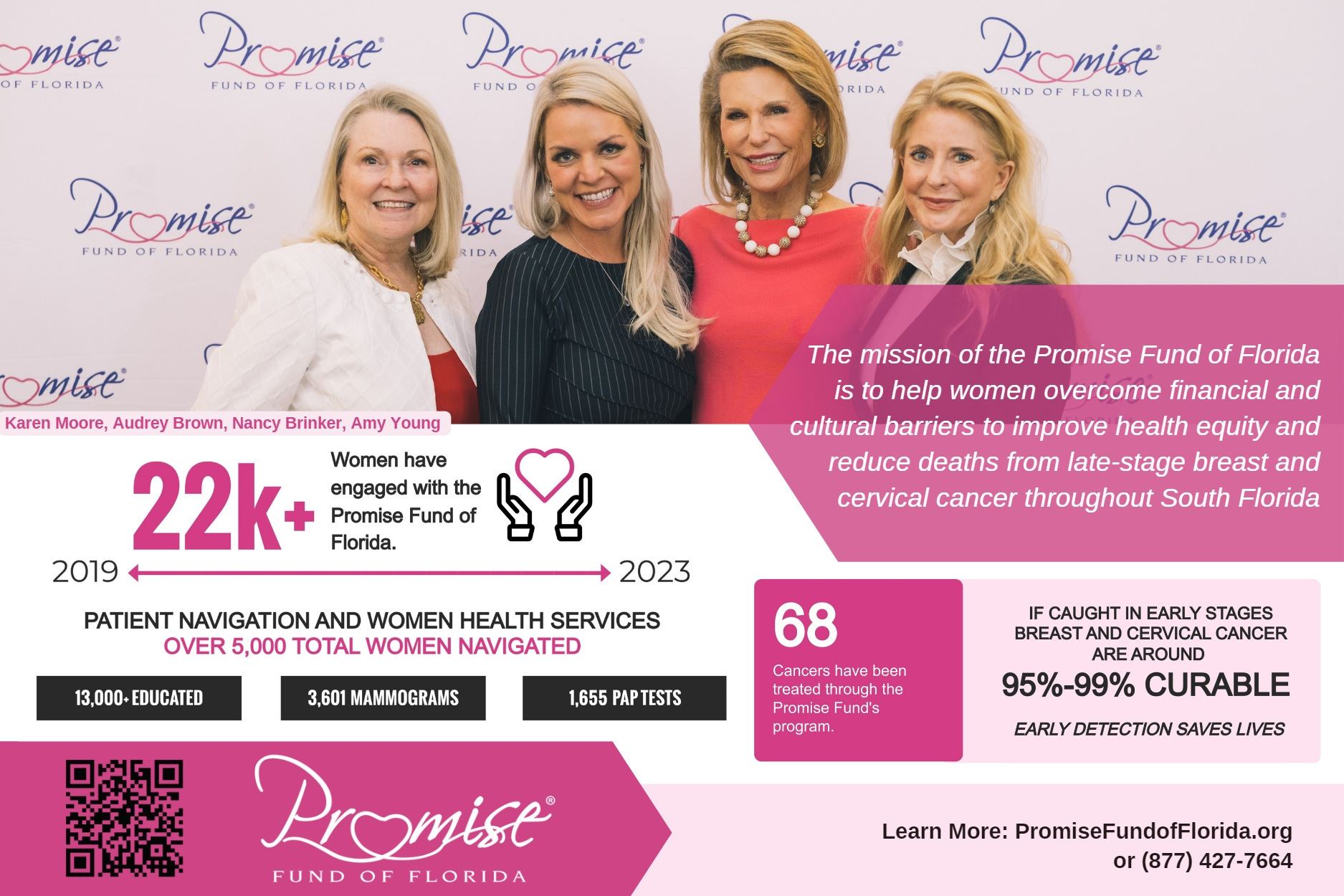 — Ology bill —
The House continues to play games with a top priority for Senate President Kathleen Passidomo.
Late Tuesday night, the House considered SB 230, a bill that limits which health care professionals can use the term "physician" to medical doctors and osteopathic physicians and a group of other "ologists" such as radiologists, cardiologists and other providers who, for the most part, are medical or osteopathic physicians.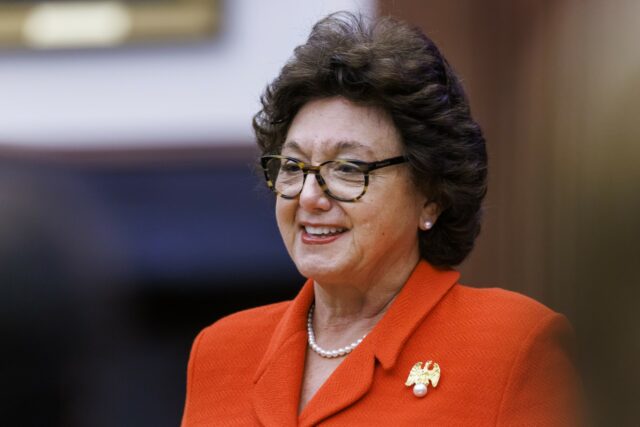 The bill also allows chiropractors to use the term "chiropractic physician" because that's how they are described in their practice act. Additionally, the Senate bill allows podiatrists and dentists to use the term physician.
Rep. Ralph Massullo amended SB 230 to allow optometrists to also use the term physician, a move that the Senate previously rejected. As he closed on the bill, Massullo said "it's inclusive, it's fair, it's balanced."
He added, "I'm hoping I don't ever have to work on this bill again."
The chamber passed the bill Wednesday by a 111-3 vote.
When asked whether she supported the optometric amendment, Passidomo said: "Health care practitioners need to call themselves what they are. So, I'll take a look at what the House did, and we'll make a decision once I get it."
The Senate initially passed SB 230 on March 15 and sent it to the House. Meanwhile, the Senate on Wednesday placed HB 121, a bill that would expand Florida KidCare eligibility to 300% of the federal poverty level. It's a top priority for House Speaker Paul Renner.
When asked whether Massullo's amendment to SB 230 was a poison pill that could jeopardize passage of HB 121, Passidomo did not mince words.
"I want to set the record straight; I am not holding any of the Speaker's bills and he's not holding any of our bills. We have a tremendous relationship, and the bills are being processed in a very complicated way because there are so many of them."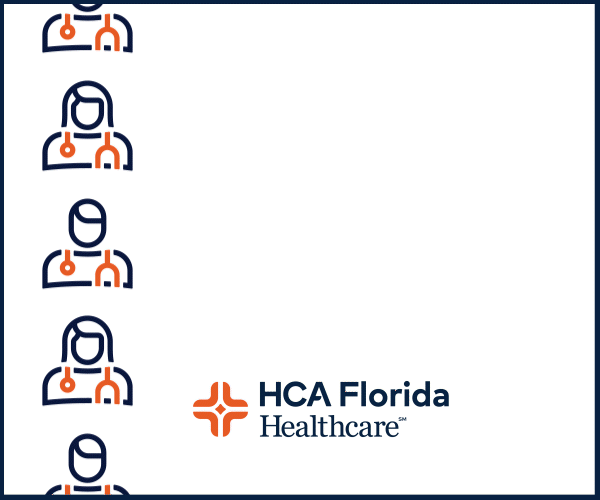 —Happy campers —
The Safety Net Hospital Alliance of Florida is a fan of the $117 billion budget lawmakers are set to approve Friday.
After the budget was finalized, printed and placed on lawmakers' desks, the group that advocates for teaching, public, children's and regional perinatal intensive care hospitals highlighted several items included in the health care silo.
The group specifically praised the children's health care and physician training programs that lawmakers agreed to Among the wins: a $76.1 million appropriation to boost pediatricians' rates, $54.3 million for rate increases at free-standing children's hospitals and about $5 million for rate increases at pediatric extended care centers (PPECs).
"As other children's hospitals close across the country, the Florida Legislature has stepped up to the plate in the FY 2023-2024 Budget to ensure the children in our state will continue to have access to the complex pediatric services our top hospitals provide," said Alliance CEO Justin Senior, a former AHCA Secretary.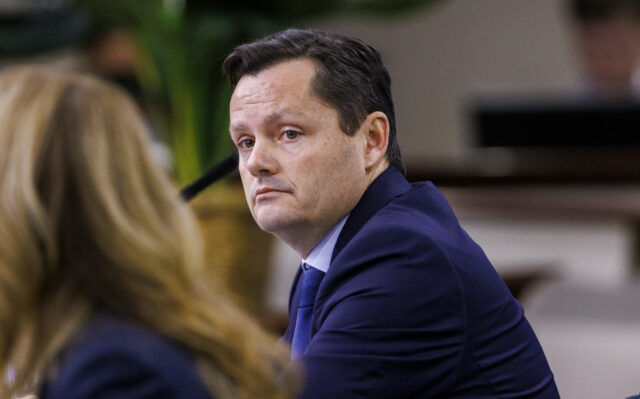 "This budget invests $76 million for pediatric hospital care, which prevents families from having to travel hours from their home — or even out of state — for the critical care children need. From organ transplants to pediatric cancer treatments to burn units, these funds will improve access to top-notch care."
Senior also praised the budget writers for funding graduate medical education programs intended to train more physicians and keep them in the Sunshine State. The Safety Net Hospital Alliance of Florida and the Florida Hospital Association had released commissioned research projecting that without intervention Florida will only have enough physicians to meet 76% of health care demand by the mid-2030s.
"The $94 million in new funding in this budget will be a huge help in preventing the physician shortfall projected for Florida by 2035. The Legislature's work to increase this investment means they know our state is growing faster than our doctors who provide care currently, and we have to train more doctors to bridge that gap. Thank you to the Florida Senate and the Florida House for making this incredible investment in our health care infrastructure in Florida," he said.
Meanwhile the Florida's Specialty Hospitals for Children also praised the Legislature for appropriating $54 million in new non-recurring funding for Florida's four nonprofit specialty-licensed children's hospitals: Johns Hopkins All Children's Hospital in St. Petersburg, Nemours Children's Hospital in Orlando, Nicklaus Children's Hospital in Miami, and Wolfson Children's Hospital in Jacksonville.
— RULES —
— The Council of Medical Physicists is proposing amending Rule 64B23-6.001 to update its disciplinary guidelines and penalties for medical physicists. More here.
— AHCA is proposing to amend Rule 59B-12.001 to update procedures based on recommendations from the Bone Marrow Transplant Advisory Panel. More here.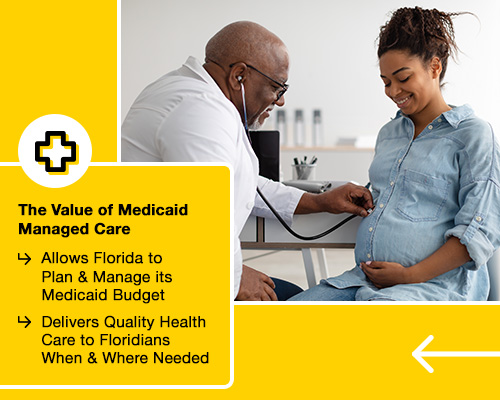 — LOBBYISTS —
New and renewed lobbying registrations:
Teye Carmichael, Smith Bryan & Myers: World Association of Gluteal Surgeons
Charles Cliburn, New Capitol IT: KinderSystems
Hayden Dempsey, Greenberg Traurig: Baptist Health South Florida
Nicole Kelly, The Southern Group: Florida Birth-Related Neurological Injury Compensation
Victoria Zepp, Team 180 Consulting: Family Support Services of North Florida
— ETC —
— At least one notice of intent to challenge the Medicaid ITN was submitted to the state Agency for Health Care Administration, but the agency was able to negotiate an agreement and avoid a formal challenge. Broward County-based Community Care Plan told Florida Politics that it submitted a letter notifying the state of its intent to potentially challenge the invitation to negotiate. Florida Politics requested a copy of letters of intent to challenge but AHCA did not provide the letter. Community Care Plan didn't provide the letter, either. Meanwhile, May 3 is the deadline for health plans to submit any questions about the Medicaid ITN to the state.
— Twenty U.S. hospitals have earned "A" safety grades from The Leapfrog Group since 2012, according to the group's spring safety grades released May 3. Only one Florida hospital has made the straight A list: AdventHealth Daytona Beach.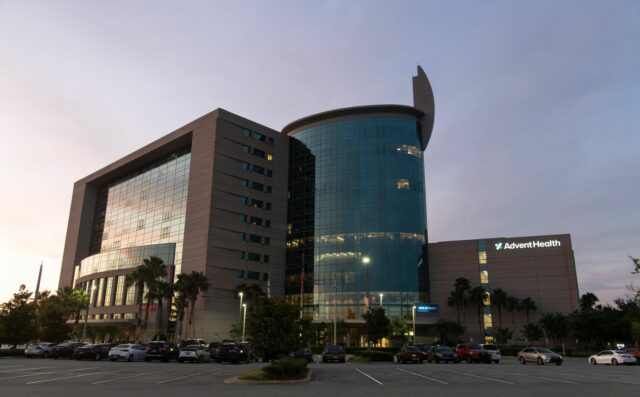 — The Florida Dental Association successfully lobbied legislators to include $2 million in recurring funding to implement Florida's dental student loan repayment and Donated Dental Services programs. "With this investment, Florida dentists can start helping thousands of patients in need this year through these two programs," said FDA President Dr. Gerald Bird. Florida is one of only five states without a dental student loan repayment program, and dentists graduate with an average debt burden of $300,000. Participating dentists may receive $50,000 a year to help repay their loans and can serve in the program for up to five years.
— The National Cancer Institute is expected to announce that the UF Health Cancer Center will be designated as an NCI cancer center on June 30, according to an email sent to the university. Given that, the Senate made a move to increase the university's share of cancer research funding to reflect the designation.
— AHCA and the Florida Department of Health are required as part of SB 612 to establish a policy work group to try to understand how blood clots and pulmonary emboli impact Floridians. The bill passed the Legislature unanimously and is headed to DeSantis' desk. Former Rep. Janet Adkins and her husband, Doug Adkins, pushed the legislation, which is named after their 23-year-old daughter, Emily Adkins, who died unexpectedly of a pulmonary embolism last October.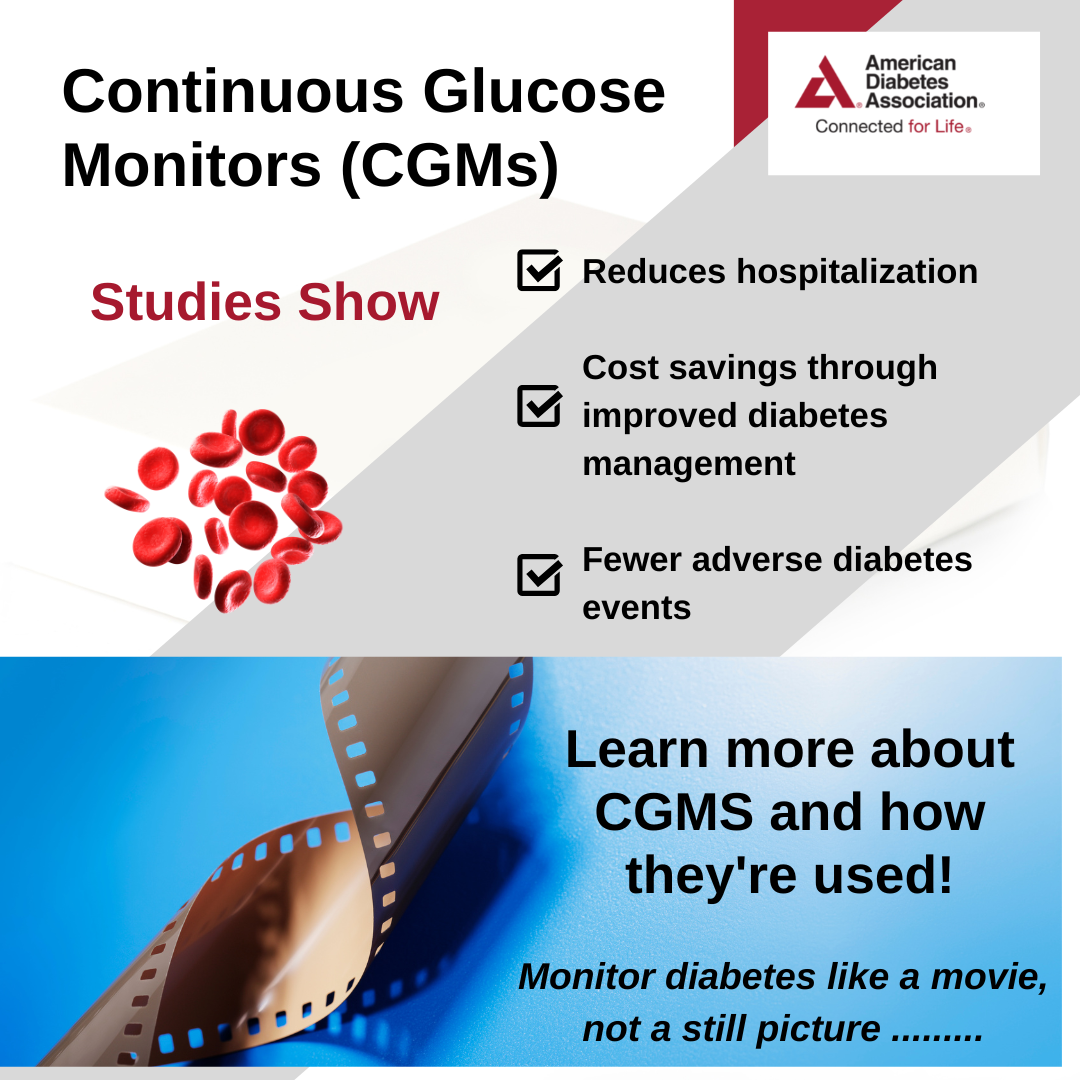 — ROSTER —
— Jamil Wilcox is their new Ethics and Compliance Officer for HCA Florida JFK Hospital and JFK North Hospital Wilcox received a Bachelor of Science in health care administration from the University of Toledo and holds two master's degrees, one in Healthcare Administration from the University of Cincinnati and Jurisprudence from Loyola University Chicago.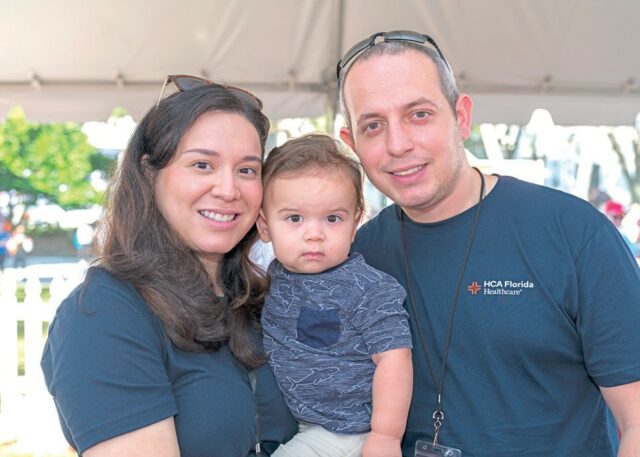 — Mary Beth Vickers, who served a full four-year term as a top health care adviser under former Gov. Rick Scott and another full term under DeSantis, has left the Governor's office to join KPMG. Notably, Vickers' tenure in EOG included advising on the state's navigation through the COVID-19 pandemic. Based in the firm's Tallahassee office, Vickers starts her new job this month.
— ICYMI —
In case you missed them, here is a recap of other critical health care policy stories covered in Florida Politics this past week.
Physician 'freedom': Insurers and providers would have the right to refuse health care that is at odds with their moral religious or ethical beliefs under a bill (SB 1580) the House has passed by an 84-34 vote. Advocates for gay, transgender and women's health care worry that the bill gives physicians and payers legal protections to discriminate against patients. SB 1580 doesn't contain some of the provisions pushed last year, but the bill does bar the state's disciplinary boards from acting against providers for not providing health care. Moreover, DOH also is authorized to revoke the approval of specialty boards and recognizing agencies if they revoke a practitioner's certification based upon the practitioner exercising their constitutional right of free speech.
Reporting for duty: Military personnel with combat medic experience could soon have an easier time transitioning into a related career, thanks to a bill that just cleared its last hurdle in the Legislature. The measure (SB 274) is called the "Pathway for Military Combat Medics Act." True to its title, it would require Florida state universities, colleges and career schools to award nursing credits to people who worked as medics in the U.S. Armed Forces commensurate with their practical knowledge. The bill's sponsor, Miami Springs Republican Sen. Bryan Ávila, a lieutenant in the Florida Army National Guard, said the bill would address two key needs: easing the reentry of some military members into civilian life and addressing the Sunshine State's growing nursing shortage.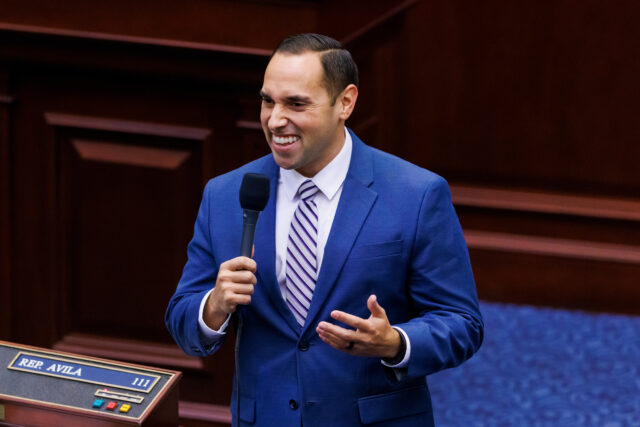 Porque no los dos: The chambers agreed to increase pediatricians' rates by $76.1 million and appropriate an additional $61.5 million for a statewide graduate medical education effort aimed at increasing the number of physician residency slots at Florida hospitals. The House also agreed to the Senate's offer to increase rates at free-standing children's hospitals by nearly $54.3 million and to increase rates at prescribed pediatric extended care centers (PPECs) by about $5 million.
Extra Mayo, please: During budget negotiations, legislators agreed to add an additional $27.5 million in recurring general revenue for the Casey DeSantis Cancer Research Program. That means it will have $127.5 million in recurring funds in the Fiscal Year 2023-24 budget. Moreover, lawmakers agreed to sign off on a conforming bill (HB 5303) that, among other things, eliminates the requirement that an academic cancer center be based in Florida in order to participate in the program. The change allows Mayo Clinic, which is based in Rochester, Minnesota, to participate. House Speaker Paul Renner and Rep. Sam Garrison championed the change.
Closing loopholes: A bill designed to improve security against human trafficking at safe houses and crack down on noncompliance of anti-trafficking measures at hotels passed the Legislature with unanimous support. House members on Tuesday voted to pass the bill (SB 1690), a priority of Attorney General Ashley Moody that adds heightened signage, staffing and educational standards at shelters across Florida. The Senate had previously passed the bill on April 27.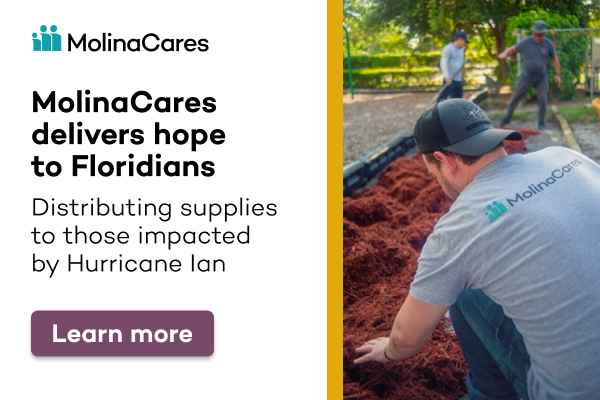 — FOR YOUR RADAR —
Aside from coverage by Florida Politics, these stories are worth your time.
—"Most federal COVID-19 vaccine mandates to end May 11" via Dan Diamond of The Washington Post — The Joe Biden administration will end its requirements that most international travelers, federal workers and contractors, health care workers, and Head Start educators be vaccinated against the coronavirus effective May 11, the same day it terminates the pandemic-related public health emergency. The vaccine requirements, first ordered by Biden in late 2021, had sparked protracted legal and political battles, with Republicans saying the mandates were unnecessary, a position recently joined by a growing number of Democrats and public health experts as the pandemic threat has receded.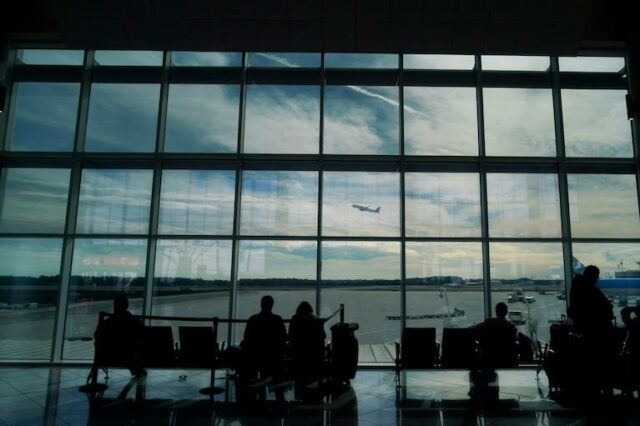 —"Medical examiner's office says complaints 'not substantiated,' funeral homes to wait and see" via Mollye Barrows of the Pensacola News Journal — The Medical Examiner's Office recently sat down with administrators from several Pensacola funeral homes to address complaints about the care of bodies. The owners and directors of several Pensacola funeral homes sent letters to Escambia County listing a number of complaints about the Medical Examiner's Office including the condition of bodies after autopsy being "butchered," unclean and placed in bags that leak, as well as delays with filing paperwork or listing misleading or inaccurate causes of death.
—"Daytona State College has a new strategy to produce more nurses: Improve student success" via Mark Harper of The Daytona Beach News-Journal — A state effort to address shortages on health care's front lines has infused Daytona State College with $3.8 million to increase the number of its nursing graduates. College officials say the money — $1 million from Halifax Health, $900,000 from local AdventHealth hospitals, and a $1.9 million match from the state — will be used to establish a new, permanent faculty position aimed at helping more students cross the finish line and graduate with nursing degrees. The Linking Industry to Nursing Education (LINE) program, established through a 2022 Senate bill, is a direct response to the needs of an industry stressed by the coronavirus pandemic on top of a demographic trend of baby boomers and others leaving the profession.
—"Bill allowing 'Medication Aides' is heading to DeSantis" via WMNF — Following the lead of the Senate, the House on Tuesday unanimously passed a bill that would allow trained certified nursing assistants to provide medications to nursing home residents. The bill (SB 558), which unanimously passed the Senate last month, would allow certified nursing assistants to become trained as "qualified medication aides." They could then administer what supporters have described as "routine" medications to nursing-home residents, freeing up registered nurses to provide other needed care. Also, qualified medication aides could perform tasks such as checking residents' blood glucose levels.
—"'Knife in the back': Havana Syndrome victims dispute report dismissing their cases" via Nora Gámez Torres of the Miami Herald — "Patient Zero," an American official stationed at the U.S. embassy in Cuba, was in his Havana apartment one night in December 2016 when he heard a strange sound and felt what he described as a "head-crushing pressure" and a "massive ear pain." The Miami Herald spoke to three former CIA officials and two Canadian diplomats affected by the strange incidents who said they are convinced they were targeted while serving their countries abroad. And all said that a recent U.S. intelligence report blaming their ailments on preexisting medical conditions or environmental factors is an attempt to whitewash the Havana Syndrome affair, likely due to political considerations.
—"Here's what Community Health Centers can do for Floridians' well-being" via Pat Geraghty and John Couris for the Tampa Bay Times — Florida's quality of life has been attracting new residents here for decades. Critical to a high quality of life is the health of our family, friends and neighbors. In fact, Florida spends more than a third of its $100 billion budget each year on efforts to improve the health of its citizens. Even with this level of spending and billions more from the private sector, more than 1 in 3 Floridians live in an area that has a significant shortage of primary care clinicians. In fact, Florida's shortage is the seventh worst in the nation, with nearly a quarter of adults reporting that they do not have a primary care provider.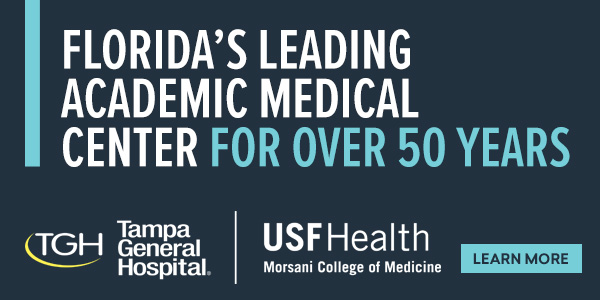 — PENCIL IT IN —
Thursday
Happy birthday to Sen. Tina Polsky.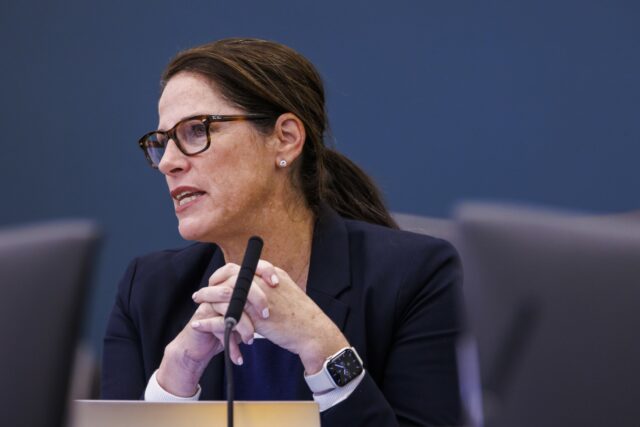 10 a.m. — The Senate holds a floor Session. Senate Chambers.
10 a.m. — The House holds a floor Session. House Chambers.
6:15 p.m. — The Senate Special Order Calendar Group meets. Room 401, Senate Office Building.
Friday
10 a.m. — The Senate holds a floor Session. Senate Chambers.
10 a.m. — The House holds a floor Session. House Chambers.
TBD — Session adjourns Sine Die.
Saturday
Happy birthday to Rep. Toby Overdorf.
Happy birthday to Sen. Tracy Davis.
___
Diagnosis is written by Christine Jordan Sexton and edited by Drew Wilson.