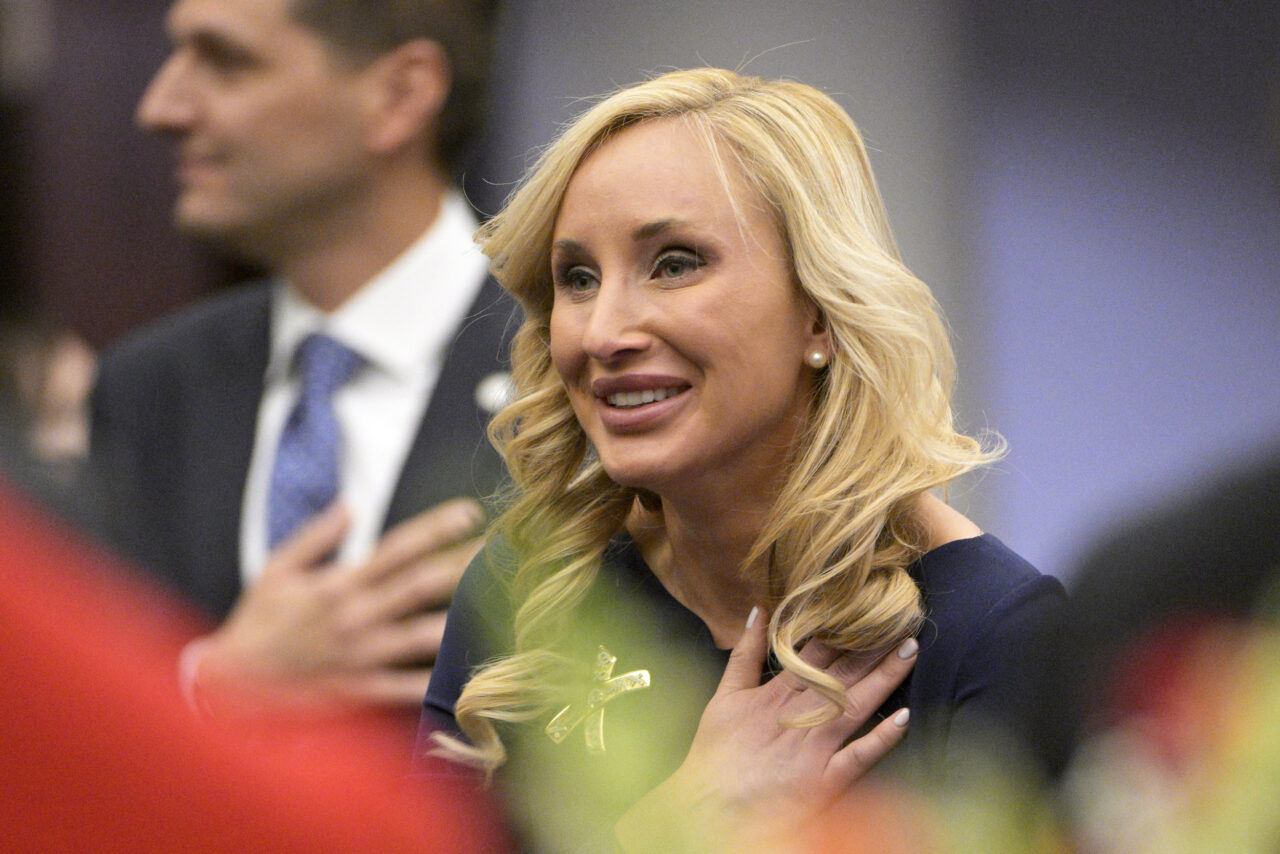 The minority party did celebrate measures on affordable housing and a tax break on diapers.
With the Senate Democratic Caucus suffering historically light ranks, it's no wonder leaders reached Sine Die feeling bruised.
But Senate Democratic Leader Lauren Book said members achieved wins despite a GOP supermajority.
"This was a tough Session — the toughest I have ever been a part of," Book said. "I am proud of the bipartisan moments that shined through — expanding Florida KidCare, investing in affordable housing and the environment, eliminating the diaper tax for infants and adults.
But overall, she acknowledged the year included major defeats on issues from gun safety to union support.
"We needed more bipartisanship, especially on issues affecting Floridians' health, safety and their pocketbooks. The middle ground was lost on women's health care, public school protection, access to the courts, equality, gun safety and the right to unionize, among others," Book said.
"On culture war issues, Democrats lost those battles — but we showed up and fought hard even when the chips were down, because that's what our constituents elected us to do. No matter the odds, we will always stand up and defend Floridians' rights and personal freedoms — and we will do it again, and again and again — until the ground we lost is won, because I do believe the pendulum will swing."
The Legislature this year passed a ban on most abortions after six weeks of pregnancy, eliminated requirements for concealed carry permits for guns in public places, and a number of restrictions impacting LGBTQ individuals in classrooms, bathrooms and medical settings.
Democrats have repeatedly suggested the culture war issues were fought in service of Gov. Ron DeSantis' anticipated run for President.
"This Legislative Session was sadly overshadowed by the aspirations of an absentee Governor," said Senate Democratic Leader Pro Tempore Jason Pizzo.
"While there were glimpses of nonpartisanship on important issues this Session — we need to let the light of transparency shine through, ditch the senseless attacks on the vulnerable, and reestablish the autonomy of the Legislature. Despite the resources to spin the narrative, the Governor's agenda has not been resonating well in the polls, nor in the Senate chamber."
But the difficult Session also serves to energize Democrats as they return home to constituents, Senate Democrats said.
"These past 60 days made for a historically difficult Session, with historic assaults on elections, LGBTQ+ rights, traditional public schools, and women's rights," said Sen. Tracie Davis, Democratic Caucus Fiscal Policy Chair.
"However, we had some small victories. Today we return to our communities, celebrate those victories, and gear up to keep fighting for all our constituents next year."