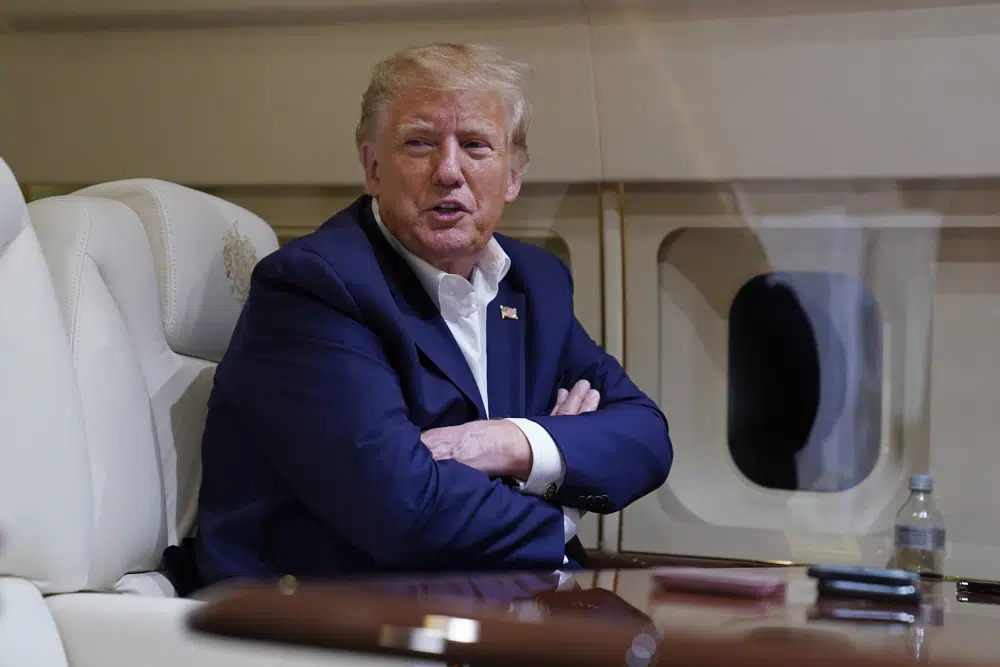 The former President dished on DeSantis' 'lack of personality.'
Donald Trump is continuing his one-sided attacks against Florida's Governor.
In a series of Truth Social posts, the former President panned Ron DeSantis, saying he needs a "personality transplant."
"The problem with Ron DeSanctimonious is that he needs a personality transplant, and those are not yet available. Almost all Congressmen and women that served with him and knew him well supported me, some of them surprisingly so because of their relationship with Ron," Trump said.
"I would say that when it comes to lack of personality, Ron would be in a class with Asa Hutchinson, and that's not good," Trump added.
Trump also mocked DeSantis' recent travels to Japan, South Korea, Israel and the United Kingdom as a "total bomb."
"They didn't even know what he was doing there. 'What are you doing here, Ron? Why are you here?' It was a mess," Trump said.
Trump also discussed a recent Morning Consult poll that had him ahead of DeSantis by more than 40 points, the largest lead of the cycle for the former President.
"You've been watching him fall, he's falling at record levels and we'll keep it that way," Trump said.
Trump also offered yet another reminder of the Governor's reliance on him to get elected in 2018.
"In December 2017, Ron DeSanctimonious was polling at 5% in the Republican primary for Governor of Florida. DeSantis had virtually no endorsements and was being drastically outraised by Agriculture Commissioner Adam Putnam, the widely viewed favorite. Ron had zero chance of winning. On December 21, 2017, President Donald J. Trump Endorsed in support of DeSanctus. His polling skyrocketed, and DeSantis won the Republican primary, 57%-37%, all because of President Trump."