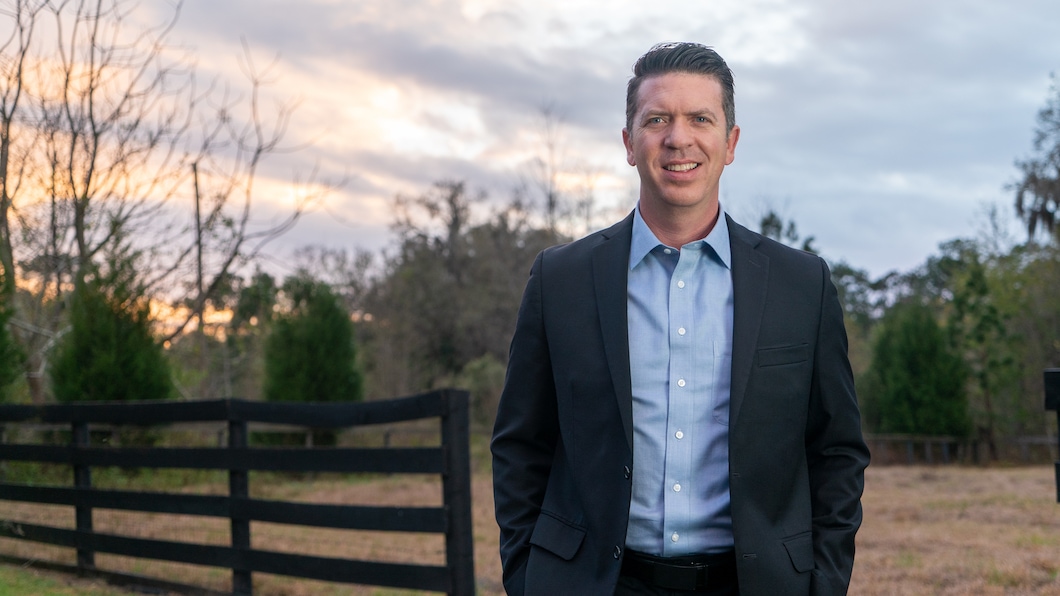 Ryan Chamberlin won the Republican Primary in March and faces only write-in opposition.
The only current vacancy in the Florida Legislature will soon be filled following a Special Election in House District 24.
The outcome of the race, though, is pretty much a foregone conclusion. Ryan Chamberlin won the Republican Primary for the seat in March. With no Democrats running for the open seat, Chamberlin on Tuesday will face only write-in candidate Robert "Foxy" Fox, an Ocala-area private investigator.
Fox previously told Florida Politics he was primarily interested in closing the GOP Primary and making sure the winner was accountable to Republican voters. He also hinted he might withdraw from the race to allow a Representative to be seated before the just-wrapped Legislative Session. But that never occurred.
The seat instead remained unfilled throughout Session. It became vacant after the abrupt resignation of former state Rep. Joe Harding, an Ocala Republican. He quit a day after federal prosecutors announced Harding had been indicted for wire fraud and money laundering related to receiving COVID-19 relief for small businesses.
Harding, the legislator behind Florida's controversial "Don't Say Gay" law, pleaded guilty in March. Sentencing is scheduled for July.
Chamberlin has continued to announce new endorsements for his campaign. That includes support from Agriculture Commissioner Wilton Simpson, Marion County Sheriff Billy Woods and state Sens. Dennis Baxley and Keith Perry.
He also picked up support from Marion County Tax Collector George Albright. That's notable as Albright had endorsed former state Rep. Charlie Stone in the GOP Primary. His brother Justin Albright was also a candidate in that race.
The winner of the Special Election will immediately take office at midnight following the election. A swearing-in ceremony has not been scheduled.
Financial activity has largely trickled off in the race leading into the Tuesday vote. Chamberlin through May 11 raised $92,180 over the course of the campaign, but just $1,345 of that since the start of April.
But he notably did raise $19,900 in March, after the Primary was decided. That includes $1,000 donations from three divisions of HCA.
He also had $1,000 donations from Associated Industries of Florida, Barney Bishop Consulting, Capitol Solutions, FCCI, the Florida Medical Association, Florida Thoroughbred PAC, Florida ACRE, the Florida RV PAC, Florida Restaurant & Lodging Association, GrayRobinson, South Central Florida Express, Southern Gardens Citrus Holdings, U.S. Sugar and lobbyist Monica Rodriguez.