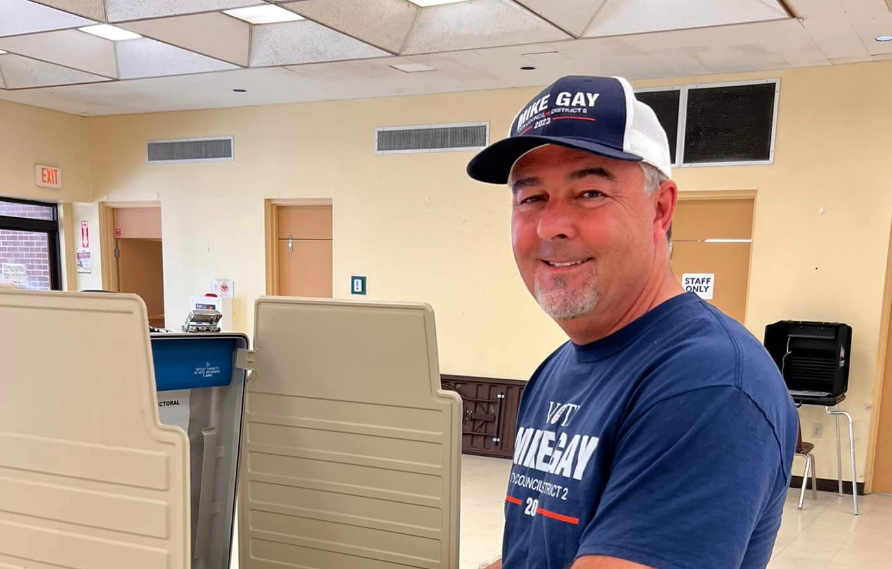 Gay ran on promising to cut spending and waste.
Mike Gay built upon his first-place showing in March to defeat Lindsey Brock in District 2 for the Jacksonville City Council, 52%-48%.
Both are Republicans.
"We fought hard until the end, and I'm so proud of my team for this win," Gay said in a news release. "We faced repeated attacks during this election, but we never wavered from an optimistic and principled vision for Jacksonville. It was challenging and exhausting at times, and I want to thank the voters for ignoring the clutter and putting their trust in me. As your City Councilman, I promise to put our city first no matter what and fight for what is right at all costs."
Most of Gay's support came from north of the St. Johns River, perhaps that area's favorite local politician second only to Councilmember Al Ferraro. 
Ferraro endorsed Gay earlier in the campaign, saying at the time, "I have worked with Mike Gay in our community for over the past year and a half. I don't think he is somebody who can be corrupted or will shy away from having to stand up for you and me in challenging events that will affect us."
Gay, a lighting contractor and business owner, brought in more than $317,600 to his campaign according to the latest reports before the runoff. That is more than $100,000 more than Brock raised in his campaign, but Gay spent less. He spent more than $172,300 on his effort, which is less than Brock's total of around $185,300. 
Of that $317,600, Gay put more than $218,000 of his own cash into the campaign, including $70,000 in May.
Gay ran on promising to cut spending and waste, ending "the tendency of the City Council to place select profit ahead of citizens."
Brock's strength came on the south side of the river, but even that couldn't prevent Gay from claiming a precinct in that area.
A lawyer, Brock received endorsements from U.S. Rep. John Rutherford, Jacksonville Sheriff T.K. Waters and seven City Council members heading into the election. He also previously led the city's Charter Review Commission. 
In the First Election in March, Gay received 42% to Brock's 33%, while Jennifer Casey closed out her race with 25%.