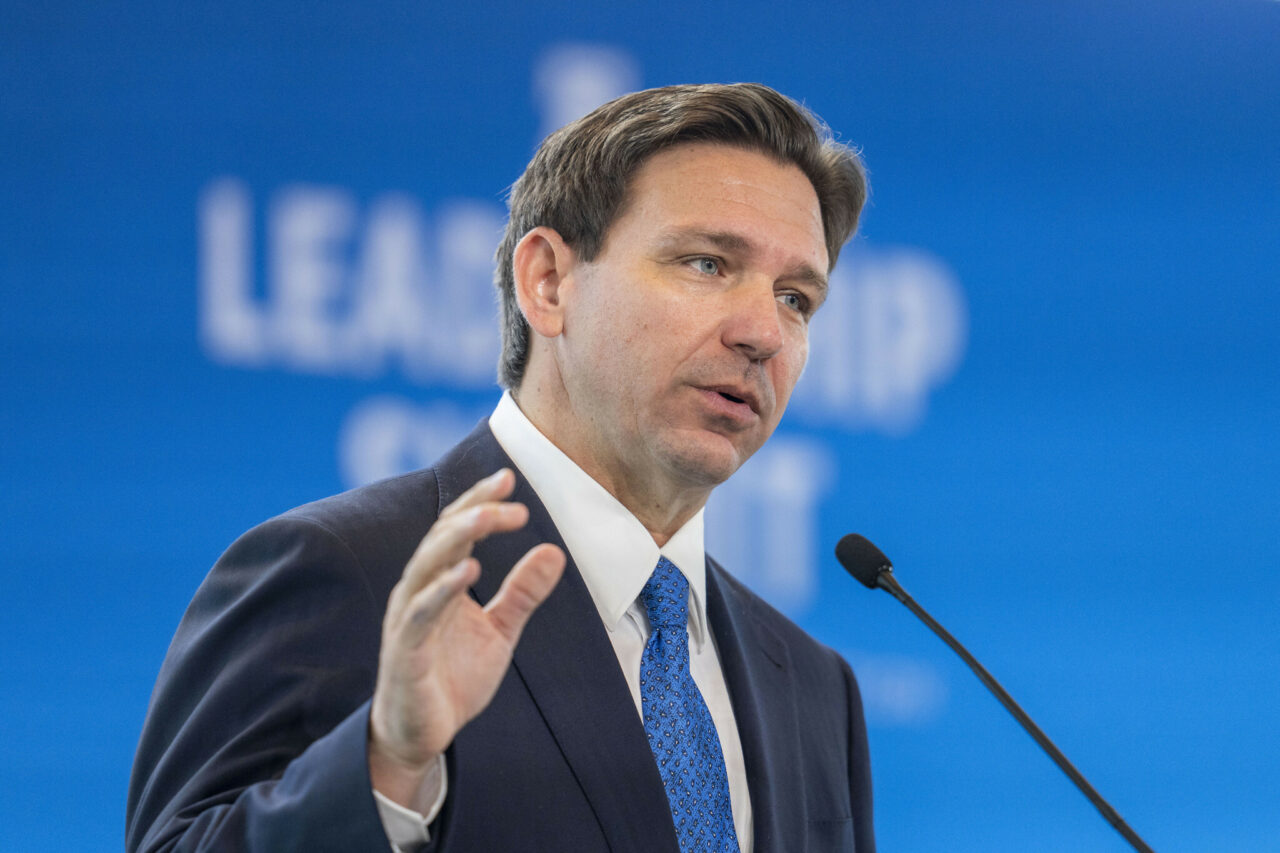 The Florida Governor trails by just 8 points in a new Peach State survey.
Florida's Governor has struggled in the polls against Donald Trump, but one new survey from Georgia offers more promise.
A Landmark Communications survey of 800 likely GOP Primary voters conducted on Sunday shows Ron DeSantis with 32% support, just 8 points behind the former President's 40%.
DeSantis is competitive with Trump among most cohorts. He's within 10 points of the former President with both men and women, just 3 points back with voters under the age of 40, and 4 points back with voters aged 40 to 64.
Senior citizens more strongly prefer Trump, 44% to 31%, but the margin is not prohibitive even among older voters.
DeSantis is regarded favorably among Peach State voters, with 75% approving of him in this survey, against 13% disapproval. He is above 70% approval with all age groups and both genders.
This poll is stronger for DeSantis than an April survey by the University of Georgia's School of Public and International Affairs Research Center.
That survey saw Trump leading in a crowded field, up 51% to 30% over DeSantis. When the matchup was restricted to just Trump and DeSantis, the former President still led by 11 points.
DeSantis had previously seen strength in a number of Georgia polls that tracked a potential head-to-head contest between Trump and him in a hypothetical 2024 Primary, showing a history of strength compared to the former President in the neighboring state.
DeSantis has not been especially active in Georgia politics, in contrast to Trump, who was an early champion of Senate nominee Herschel Walker. But he did have a line before the November 2022 election warning against electing a recurrent Democratic candidate.
"If Stacey Abrams is elected Governor of Georgia, I just want to be honest, that will be a cold war between Florida and Georgia," DeSantis said at a press conference back in the spring. "I can't have (former Cuban leader Raúl) Castro to my south and Abrams to my north, that would be a disaster. So I hope you guys take care of that and we'll end up in good shape."