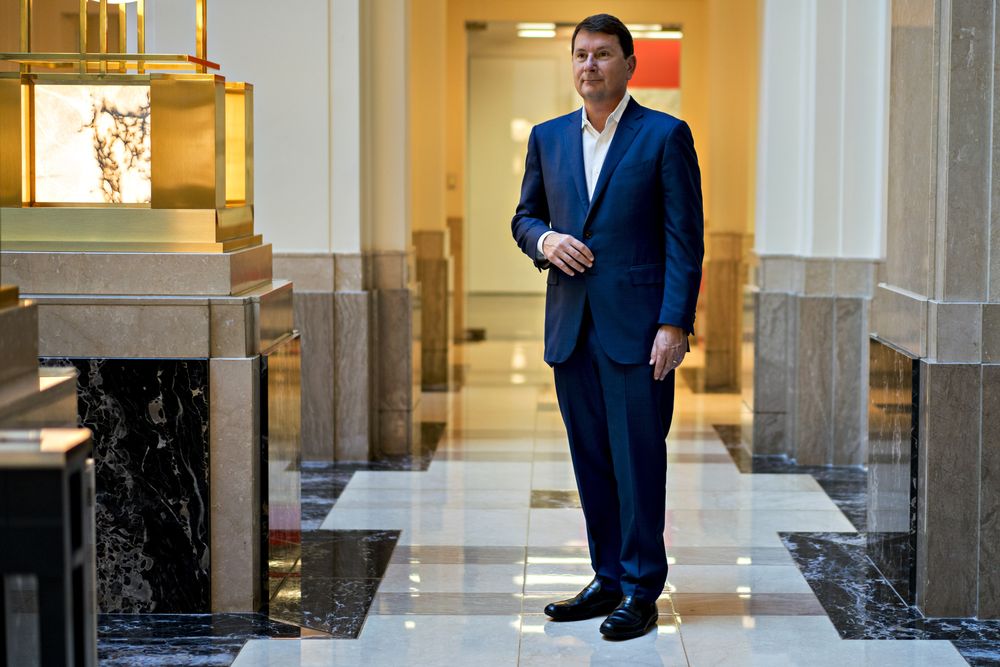 Capital City Consulting was No. 3 with more than $6.2M in first quarter pay.
Ballard Partners reclaimed the top spot in quarterly lobbying compensation last quarter, netting more than $7.4 million from its 200-plus clients.
New compensation reports show the team led by firm founder and president Brian Ballard collected $4.14 million lobbying the Legislature and another $3.29 million lobbying the executive branch during the January through March reporting period.
The total haul represents a $900,000 boost over Q4 and a $1.4 million increase over Q1 2022 when the firm reported $6 million in overall pay.
"Our continued growth in Florida as well as in other markets reflects the hard work and unwavering commitment of our team to our clients' needs and we are honored to have that privilege," said Abby Vail, the managing partner of Ballard Partners' Tallahassee office.
Florida Politics estimates lobbying pay based on the middle number of the per-client ranges firms listed on their compensation reports. Contracts are reported in $10,000 increments up to $50,000. Firms are also required to register overall earnings ranges. However, firm-level ranges top out at $1 million, a hurdle most Top 10 earning firms quickly cleared.
Ballard Partners was the top-earning firm overall last year, though The Southern Group kept it close and even edged past Ballard in Q4. The year-end score was $24.35 million for Ballard Partners and $25.02 million for TSG.
The Southern Group remained a fierce competitor in Q1, reporting $7.08 million in receipts from nearly 300 clients.
The firm, led by founder Paul Bradshaw, showed an estimated $4.37 million in legislative lobbying pay — more than any other firm on that side of the fence — and an additional $2.71 million in executive lobbying pay.
Like Ballard, The Southern Group's Q1 incomes show signs of growth, increasing 5% quarter-over-quarter and 20% year-over-year. The balance sheet boost follows a year after TSG cut the ribbon on new offices in Downtown Orlando and Broward County and grew its roster to 30-plus advocates with a string of splash hires.
Capital City Consulting held steady at the No. 3 spot with more than $6.2 million — another high watermark in quarterly pay.
Founded by Nick Iarossi and Ron LaFace, the firm represented over 250 clients in Q1, collecting an estimated $3.16 million in legislative lobbying fees and an additional $3.07 million in executive branch lobbying fees.
The combined total is 36% higher than in Q1 2022 when the firm earned $4.56 million, and 53% higher than in Q1 2021, when it reported $4.08 million in earnings.
GrayRobinson remained in the No. 4 spot with just over $3 million in Q1 earnings. The team led by Dean Cannon represented more than 180 clients, posting a $1.63 million report in the Legislature and adding another $1.38 million lobbying the executive branch.
Like the rest of the Top 5, GrayRobinson's quarterly tallies have ratcheted up over the past year — firm revenues are up about 10% compared to Q1 2022. They are also about $325,000 higher quarter-over-quarter.
Meanwhile, Rubin Turnbull & Associates joined the top 5 for the first time in Q1, showing nearly $2.96 million in earnings during the first three months of the year.
The firm led by Bill Rubin and Heather Turnbull has long been among the top 10 firms in the state, landing at No. 6 in the last two quarters of 2022. Firm revenues have continued to grow, with $1.51 million in legislative lobbying income and another $1.45 million in executive branch income.
The combined total was enough to put the firm past Ron Book and his team, which reported $2.78 million in pay last quarter.
Florida lobbyists and lobbying firms faced a May 15 deadline to file compensation reports covering Jan. 1 through May. 31. Compensation reports for the second quarter are due to the state on Aug. 14.