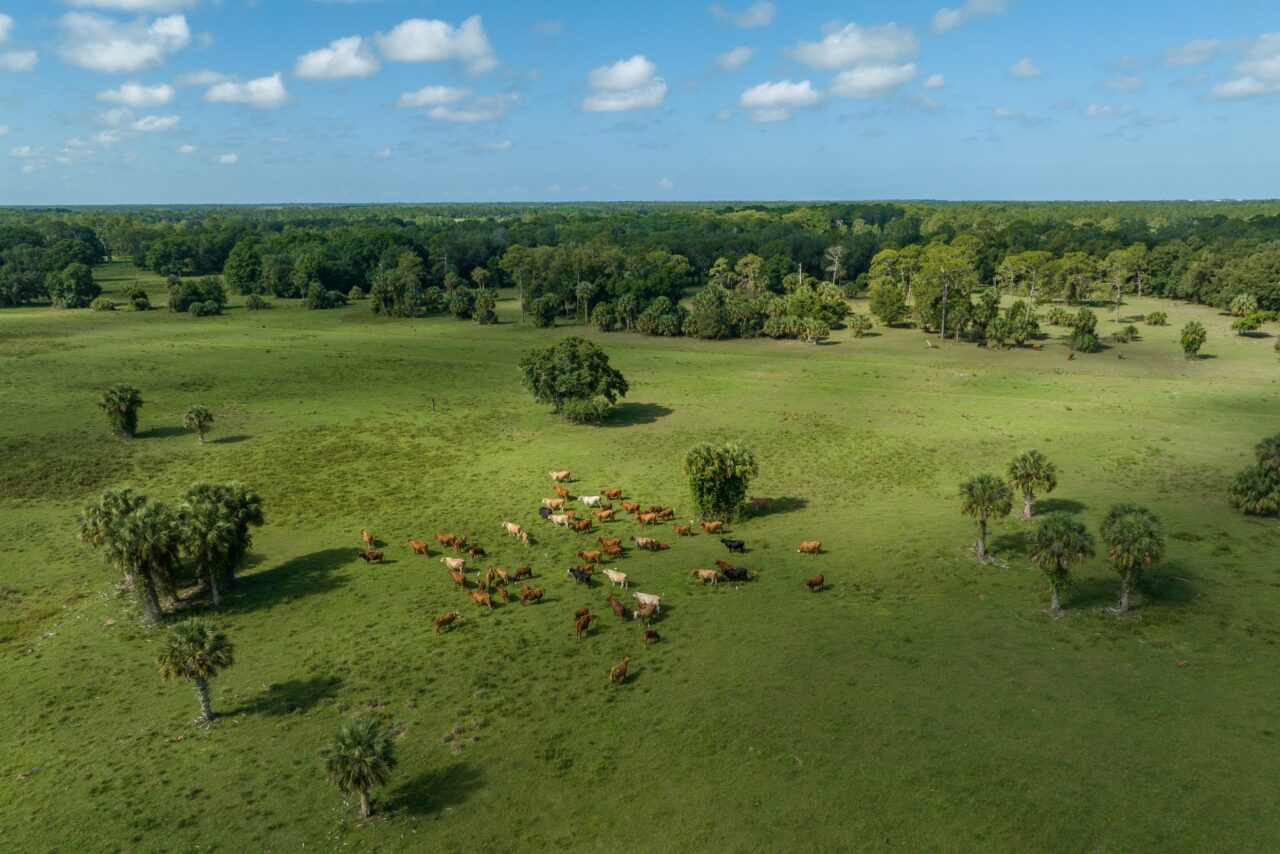 The largest of the Florida Forever projects tops out north of 10,000 acres.
It's been quite a week for the Florida Wildlife Corridor and land conservation.
On Monday, Conservation Florida, in partnership with the federal Natural Resources Conservation Service (NRCS) and the Lightsey family, purchased a conservation easement to 527 acres within the Florida Wildlife Corridor that are on XL Ranch Lightsey Cove.
"XL Ranch Lightsey Cove is a slice of Old Florida, and its protection is vital to the Northern Everglades," said Adam Bass, Vice President of Conservation at Conservation Florida. "Thanks to strong partnerships, this property will remain undeveloped forever."
Then on Tuesday, Gov. Ron DeSantis and his Cabinet approved, without debate, spending more than $103 million to conserve around 40,000 acres through the Florida Forever and Rural and Family Lands Protection programs. Nearly all the efforts funded are within the Wildlife Corridor.
"I want to thank the Florida Cabinet for supporting our great state's continuing land conservation legacy," DeSantis said. "Acquiring these key properties will forever benefit water quality, wildlife habitat, and corridor linkages, and it will support Florida's tourism and family agriculture sectors for generations to come."
The Lightsey property received status as a Grassland of Special Environmental Significance under the NRCS' Agricultural Conservation Easement Program, the first of its type. It also sits within the Avon Park Air Force Range Sentinel Landscape, which is nearly 1.7 million acres of biodiverse land and private ranches.
"When private landowners, nonprofits, and agencies work together, we can protect critical ranch lands such as this one and help keep the ranching industry viable in Florida while protecting threatened ecosystems and wildlife," said Nathan Fikkert, Acting NRCS State Conservationist for Florida.
"We have several NRCS programs that offer financial and technical assistance to enhance and benefit wildlife through conservation."
Among the Florida Forever agreements, the largest is a 10,464-acre conservation easement in Glades County next to the Fisheating Creek Wildlife Management Area and the Platt Branch Wildlife Environmental Area. The U.S. Fish and Wildlife Service designated the region as a primary expansion area for the Florida panther.
DeSantis and the Cabinet approved for conservation, with those Florida Forever plans, a set of more than 18,000 acres of working agricultural land at a cost of more than $57.6 million. Two of the more notable projects involve 3,496 acres at Cow Creek Ranch in St. Lucie County, and 1,945 acres in Walton County to protect a unique longleaf pine timber operation and provide a buffer for Natural Bridge Creek.
"Today's partnerships increase the total land preserved by the Rural and Family Lands Protection Program to approximately 86,580 acres over 67 conservation easements," Agriculture Commissioner Wilton Simpson said.
"This is an incredible step forward for our program, and I am confident that it will only continue to grow. Food security is a matter of national security, and by protecting and preserving these lands that have an immense amount of economic impact to food and agricultural production in our state, we are securing the livelihood of Florida. Thanks to the Governor and my fellow Cabinet members as well as the landowners who are partnering with us on this program, we are working to ensure that 100 years from now we can still farm in the state of Florida."