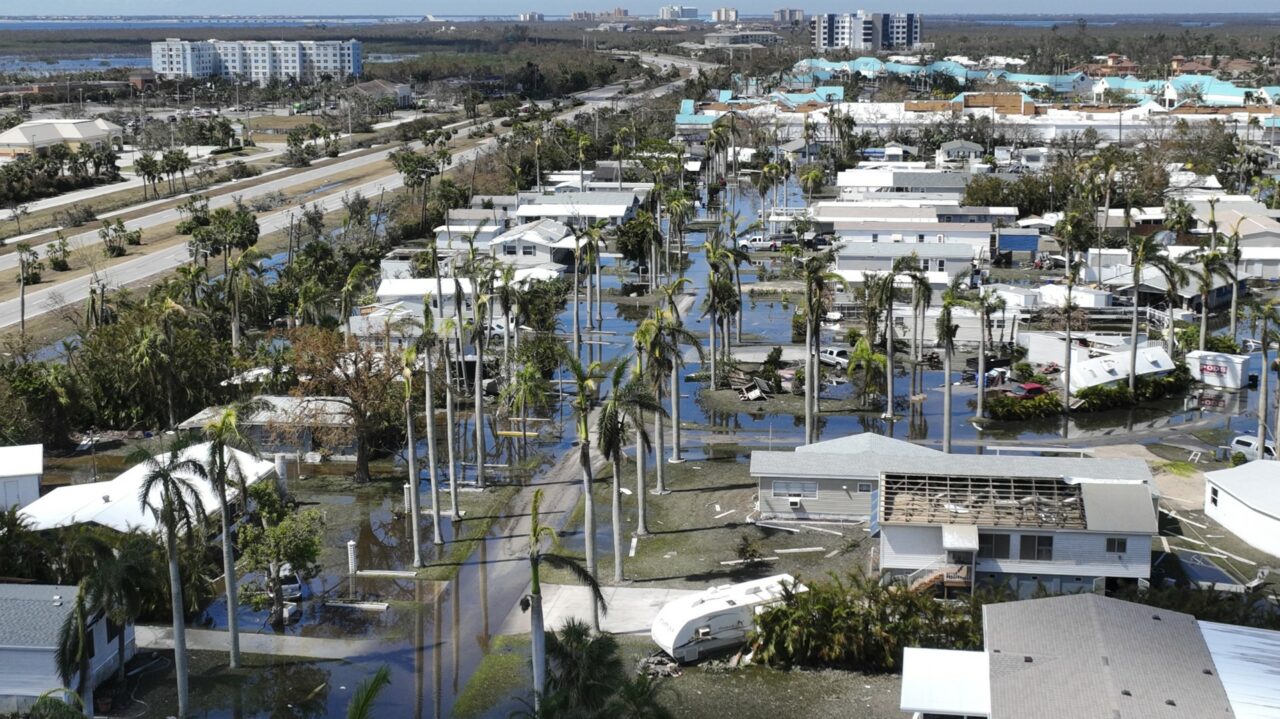 'As such uncertainty is currently present, this may create an additional risk for participating insurers who rely on the FHCF for reimbursements.'
If another powerful, damaging storm like Hurricane Ian were to hit the state this year, the state-backed reinsurance pool would need to borrow billions of dollars in a skittish global financial marketplace, a report from the Florida Hurricane Catastrophe Fund, or Cat Fund, determined.
The report adopted by the Cat Fund's advisory board last week estimates that it could issue enough bonds to cover such a storm. However, those bonds would be backed up by emergency assessments placed on all insurance policies in the state, with the exception of workers' compensation, medical malpractice, federal flood and accident and health lines.
The Cat Fund acts as a reinsurance pool for Florida companies. The maximum amount the Cat Fund is obliged to pay in a given calendar year is $17 billion.
At the end of the current year, it's projected to have $3.7 billion in liquid assets. Combined with $3.5 billion in pre-event bonds, the fund is estimated to have $7.2 billion on hand to pay claims, meaning it would need to borrow $9.8 billion to meet its obligations if a large enough hurricane slammed into the state.
Those estimates are based on the projected losses from damaging storms that hit the state in the last six years — $10 billion for Hurricane Ian, $7.8 billion for Hurricane Irma and $1.45 billion for Hurricane Michael.
Chief Financial Officer Jimmy Patronis, though, expressed confidence in the market and noted that Cat Fund rates dropped by 3.71%.
Patronis also said the changes made by the Legislature in the Special Session in December to reduce the number and costs of lawsuits faced by carriers is having an impact, although it hasn't been reflected in the rates paid by consumers. Rates, in fact, have shot up for most consumers, as several companies have asked state regulators for double-digit increases, including one for as much as 61% on average statewide.
"Some of it is going in the right direction," Patronis told reporters after a Cabinet meeting Tuesday. "Do I wish some of it would change quicker? Yeah, but we're in an environment right now where the state of Florida's in the best fiscal health it's ever been in. If we had a situation where the state had to react financially, that's exactly what we would do."
The Cat Fund report notes financial markets have confidence in it, largely because of the ability to impose assessments on multiple lines of policies, leading to the highest ratings issued by ratings agencies.
"The strength of this pledged revenue stream is the primary reason the three major rating agencies — Moody's, Standard & Poor's, and Fitch — rate the FHCF's current debt as Aa3, AA, and AA, respectively," the report states.
But higher interest rates, rampant inflation and an already beleaguered property insurance market mean borrowing billions right after a hurricane this year could be a different, more expensive proposition than in the past, and the report warned insurers to take that into account.
"One additional note of caution is that financial markets and risk transfer markets can be highly volatile and uncertain at various times, as seen in today's current environment," the report states. "As such uncertainty is currently present, this may create an additional risk for participating insurers who rely on the FHCF for reimbursements."
Compounding the problem is that Florida insurers are relying on the Cat Fund more than ever. Global reinsurance giants have largely pulled out of the Florida market, or have hiked up prices so much that many smaller companies couldn't afford it. Despite the changes made by the Legislature, those companies aren't returning to Florida yet, and in fact are continuing to pull out of Florida.
"Due to Hurricane Ian losses and global macroeconomic factors, the global reinsurance markets are expected to remain hard, which will further reduce the reinsurance capacity for the Florida market," the report states.
Lawmakers approved a $2 billion reinsurance fund backed by taxpayers to give insurers another layer of protection in lieu of private reinsurance.
Patronis said the state's overall economic health means it can step in and shore up the market if more companies fail.
"We have got to have a stable, healthy insurance market in the state of Florida. And at the end of the day, if the state of Florida has to step up to take care of its policyholders, that's what we do," Patronis said.