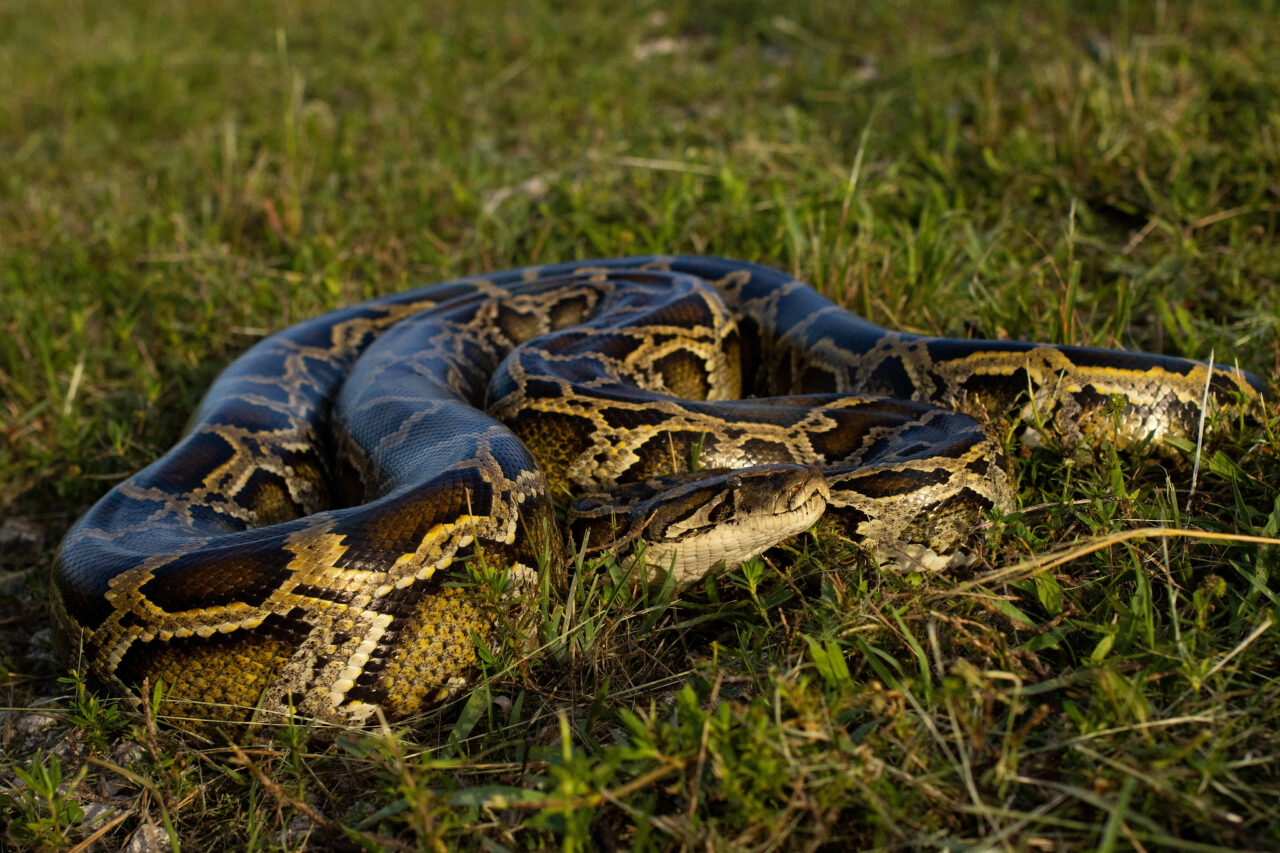 Prospective participants can sign up at FLPythonChallenge.org.
The annual Florida Python Challenge is seeking hardy applicants to walk into the dense vegetation of the Everglades and walk out with a few big snakes.
"There is nowhere in the world like America's Everglades, and we need to continue to protect and restore this national treasure," said "Alligator" Ron Bergeron, a member of the South Florida Water Management District (SFWMD) Governing Board.
"Removing invasive pythons from across the Greater Everglades Ecosystem is absolutely critical, and we must do everything we can to combat this invasive species."
The 10-day competition begins just after midnight Aug. 4 and ends Aug. 13 at 5 p.m.
There are thousands of pythons in the Everglades and scientists suspect python harvesting isn't making a solid dent in that population, but work continues nevertheless.
Hunters removed 231 pythons last year and 223 pythons in 2021. The event seemingly gets bigger and attracts more attention every year, as the number of participants grew from around 600 in 2021 to nearly 1,000 in 2022, including people from 32 states, Canada and Latvia.
This year, people are competing for more than $30,000 in prizes.
"Since the first Florida Python Challenge in 2013, we have reached a countless number of people across the globe, alerting them to the negative impacts caused by Burmese pythons and other invasive species in Florida," said Florida Fish and Wildlife Conservation Commission (FWC) Chair Rodney Barreto.
"Thanks to Gov. Ron DeSantis and our partners with the South Florida Water Management District, we are once again hosting this event for the public to get involved in protecting our native wildlife while competing to win thousands of dollars for their efforts removing Burmese pythons from our iconic Florida Everglades ecosystem, a place like nowhere else on Earth."
Matthew Concepcion won the grand prize in the last competition by taking out 28 pythons, while Dustin Crum accepted the award for bagging the longest python, which was slightly more than 11 feet.
The Python Challenge and associated efforts, a partnership of the SFWMD and the FWC, contributed to the removal of thousands of pythons, most of which happened during DeSantis' time in office.
"Since Day One, we have prioritized Everglades restoration by investing record funding for conservation projects and increasing resources for the removal of invasive Burmese pythons that harm this treasured ecosystem," DeSantis said. "Because of this focused commitment, my tenure in office has accounted for more than half of the 18,000 pythons removed from the Everglades since 2000."
Prospective participants can sign up at FLPythonChallenge.org.
If 10 days aren't enough, the state has python removal opportunities year-round on 25 FWC-managed lands. People are allowed to humanely kill pythons on private lands at any time with landowner permission, and the Commission "encourages people to remove and humanely kill pythons from private lands whenever possible."