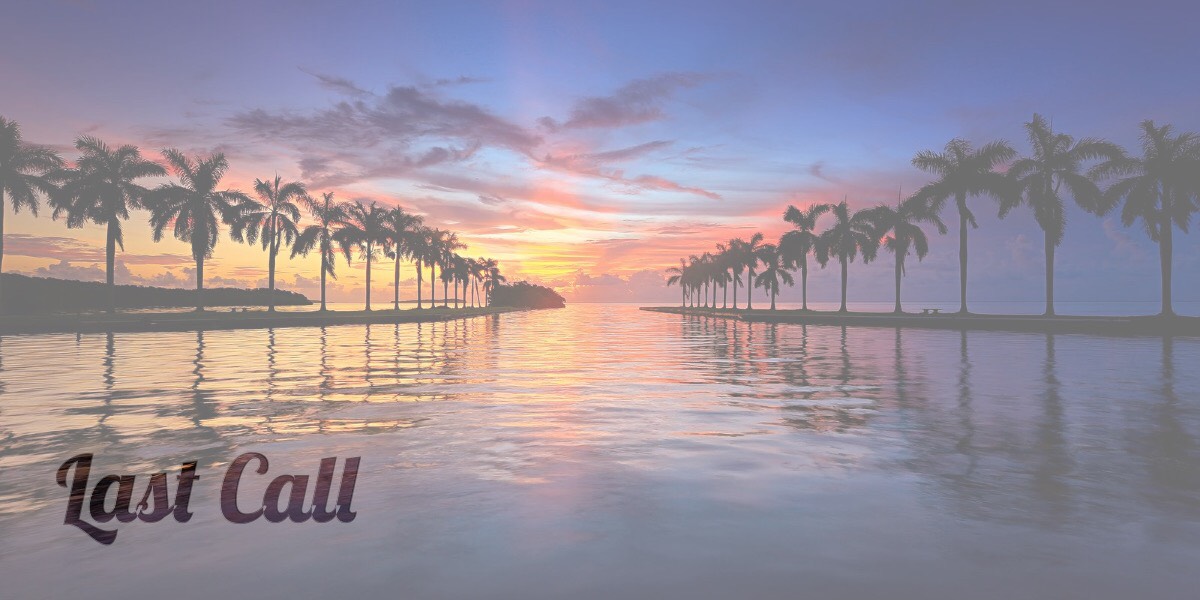 A digest of the day's politics and policy while the bartender refreshes your drink.
Last Call — A prime-time read of what's going down in Florida politics.
First Shot
It's official: Gov. Ron DeSantis is running for President.
DeSantis filed paperwork with the Federal Elections Commission declaring his candidacy and — as this newsletter hits your inbox — is taking part in his first public event as a presidential hopeful, a Twitter Spaces conversation with Elon Musk.
As reports of the paper launch spread, the main super PAC promoting DeSantis released a new video hyping the Governor's focus on "freedom" in the face of federal regulations imposed "when the world went mad" during the COVID-19 pandemic.
Never Back Down PAC's ad has a distinctly cinematic style, opening with a sepia-toned news clip montage that wouldn't feel out of place during the opening credits of a Roland Emmerich flick, but with the jingoism turned up to 11.
President Joe Biden, through the bezel of a black and white TV, pours water on the concept of American exceptionalism; newscasters shout about dour public health and economic events over a flip book of images that may as well carry an epilepsy warning; it ends with a drag queen reading a book to children and Biden clinking glasses with Chinese President Xi Jinping.
"America has fallen. Who will stand?" a narrator asks.
Then comes the DeSantis origin story: "Born to a family of steelworkers, Ron DeSantis served our nation and stood for what was right."
Audio of DeSantis' rally rhetoric is peppered throughout. The second-term Governor says, "We chose facts over fear. We chose education over indoctrination. We weathered the storm. We fight to 'woke' in the schools. We fight the 'woke' in the corporations. We will never ever surrender to 'woke' mob. We will be courageous, and we will never back down."
To watch the ad, please click on the image below:
___
The Democratic National Committee was ready for DeSantis 2024's launch day.
Ahead of the Governor's entry into the presidential race, the DNC War Room announced it was rolling out a mobile billboard campaign calling out DeSantis' "extreme MAGA agenda focused on taking away Floridians' freedoms."
In a news release, the DNC provided a photo of a box truck adorned with an unflattering picture of the GOP Governor and text that reads "Signed Six Week Abortion Ban." It will be circling the area surrounding DeSantis' meeting with major Republican donors in Miami.
The DNC said the campaign will also include trucks highlighting other controversial policy backed by the Governor, including issues involving gun rights, LGBTQ+ rights, book bans, entitlement spending and Medicaid expansion.
An accompanying video shines a spotlight on the same issues and features sound bites of the Governor saying he and Republican lawmakers were "very proud" of the abortion restrictions and that the nation "should try to look at entitlements, look at restructuring Medicare."
To watch the ad, please click on the image below:
Evening Reads
—"Ron DeSantis ditches plans for hometown event as part of formal 2024 rollout" via Steve Contorno of CNN
—"Why it's far too soon to say DeSantis is done" via Nate Cohn of The New York Times
—"The non-rise and actual fall of DeSantis" via David A. Graham of The Atlantic
—"DeSantis is a truer believer, if a lesser politician, than Donald Trump" via The Economist
—"Trump vs. DeSantis is finally on. Who wins? Does anybody?" via Joe Henderson of Florida Politics
—"DeSantis' allies reveal $200 million plan to beat Trump" via Shane Goldmacher, Jonathan Swan and Maggie Haberman of The New York Times
—"Can DeSantis emerge from Trump's shadow?" via Philip Bump of The Washington Post
—"DeSantis is running for President. Is he Trump 2.0 — or the Never Trump savior?" via Andrew Prokop of Vox
—"Not just Disney: DeSantis brings history of business battles to the presidential campaign" via Kevin Breuninger of CNBC
—"DeSantis' Twitter launch signals the culture-war campaign to come" via Philip Elliott of Time
—"'All hat, no cattle': DeSantis, the 'anti-woke' Florida Governor running for President" via David Smith of The Guardian
—"DeSantis officially launches bid to turn entire nation into Florida" via Ryan Bort of Rolling Stone
—"With 2024 bid, DeSantis makes case to be Trump's successor atop GOP" via Alex Leary of The Wall Street Journal
—"How DeSantis tarnishes his own economic record" via Rick Newman of Yahoo Finance
—"DeSantis is launching his campaign on Twitter with Elon Musk. Does that make him a genius or an idiot?" via Ben Mathis-Lilley of Slate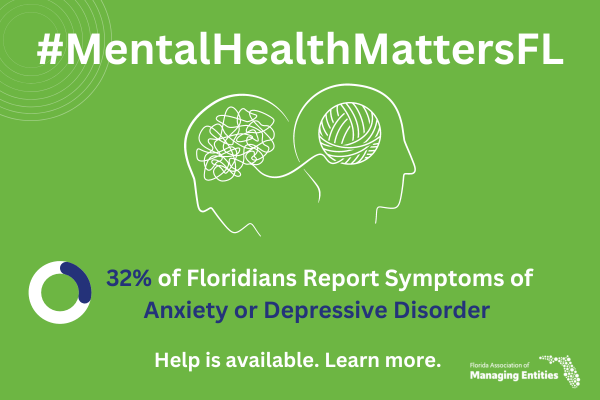 Quote of the Day
"Today is the day Ron DeSantis emerges from his cocoon, blossoms into a beautiful butterfly, flutters around the forests of Elon, and then is eaten by a giant buzzard named Donald Trump."
— Lincoln Project co-founder Rick Wilson, on DeSantis 2024.
Breakthrough Insights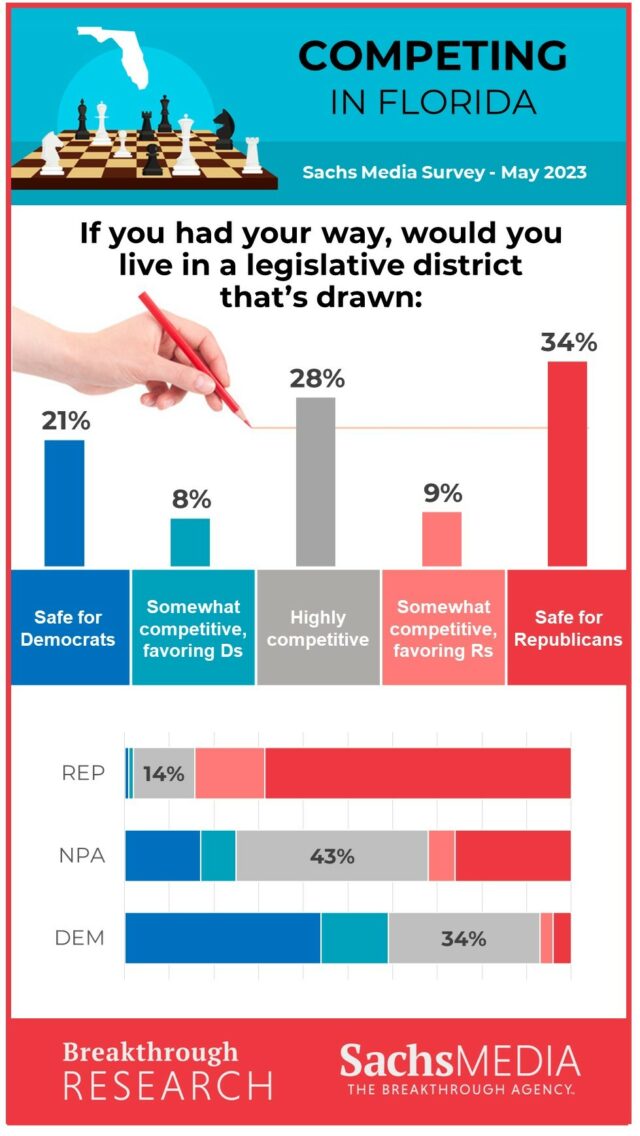 ___
Last Call is published by Peter Schorsch, assembled and edited by Phil Ammann and Drew Wilson with contributions from the staff of Florida Politics.