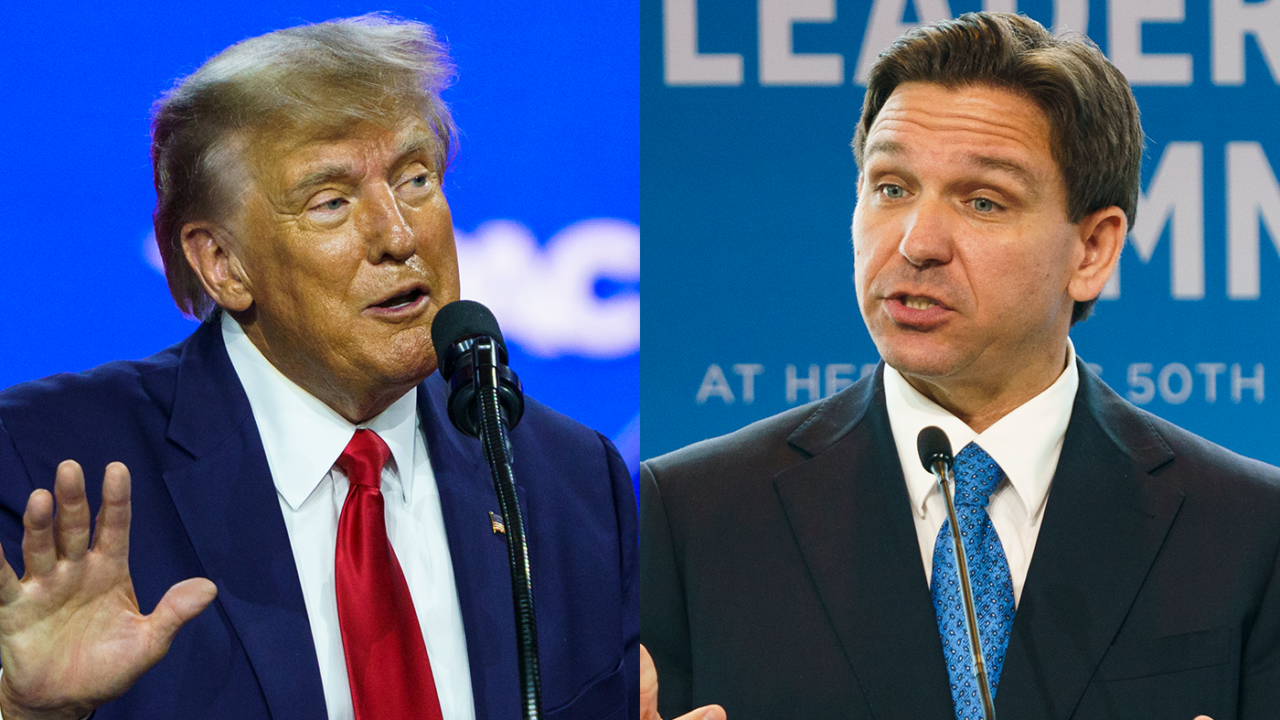 'If you are in jail you should serve your time.'
Gov. Ron DeSantis says if elected President he'd work with Congress to repeal the First Step Act, a signature law signed by former President Donald Trump aimed at reducing recidivism and releasing some nonviolent offenders from federal prison.
"Under the Trump administration he enacted a bill, basically a jailbreak bill called the First Step Act," DeSantis said in an interview with the Daily Wire. "It has allowed dangerous people out of prison who have now reoffended and really, really hurt a number of people."
It's the latest salvo from DeSantis against Trump since he entered the 2024 race for the GOP nomination for President officially on Wednesday. Before becoming a candidate officially, DeSantis often tried to side-step direct criticisms of Trump, or didn't name Trump while slamming one of his policies.
Congress passed the First Step Act in December 2018 with widespread support from both parties. DeSantis, though, had resigned his seat in the U.S. House three months earlier to concentrate on his run for Governor and didn't cast a vote.
The legislation reduced mandatory minimum sentences for some drug crimes, allowed prisoners sentenced before the federal sentencing reforms of 2010 to appeal for an early release and increased the number of good time credits and incentives that reduce a sentence and applied them retroactively. The good time provision led to the release of more than 3,000 prisoners in the first year of the new law.
"If you are in jail you should serve your time and the idea that they're releasing people who have not been rehabilitated early so that they can prey on people in our society is a huge, huge mistake," DeSantis said.
DeSantis' policy doesn't seem to apply to rioters who participated in the storming of the U.S. Capitol on Jan. 6, 2021, as Congress was certifying the 2020 election results. DeSantis said he would look at pardoning some perpetrators who were convicted of offenses on that day, which saw five people killed and 138 police officers injured as the mob of thousands sought to prevent the results of the election, which Democrat Joe Biden won, from being certified.