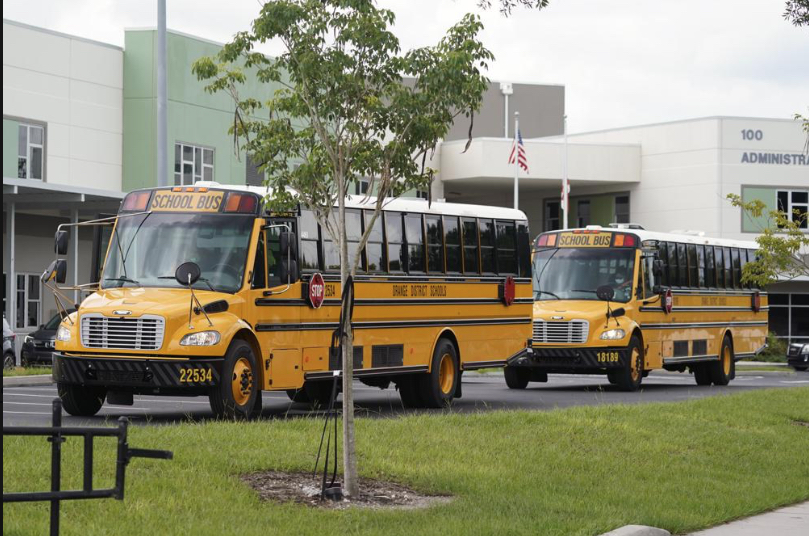 The FEA counted nearly 12,000 adults missing from classrooms, buses and lunchrooms as students return to the state's public schools.
As schools start opening across Florida, the state's largest teachers union expects it's going to be one for the history books: A record-high number of educators are missing from the classroom.
The Florida Education Association (FEA), representing about 150,000 educators, said they counted 6,920 teacher vacancies advertised on county school district websites. That's a 15% increase from last year, when there were a record 6,006 teacher vacancies, according to an August 2022 count.
For support staff, there are 5,072 vacancies, up 6% from last August. Those positions include aides and bus drivers.
FEA first began counting advertised vacancies for teachers in August 2016, when there were 2,400 open teaching positions listed on websites, union officials said.
Teacher shortages are widespread across the country, with particular problems filling positions in special education, math and science. National data shows that Florida teacher shortages are more acute than most places, but not as bad as Alabama, Maine, Mississippi, Montana, New Mexico and West Virginia, according to Campus Safety Magazine's April 2023 analysis of the number of vacancies per student.
State Department of Education officials did not immediately respond Thursday to a query about how many vacancies it has counted. State policymakers have acknowledged some sort of problem, though. Legislation has increased the pathways to becoming certified to teach in Florida and streamlined the process for accepting teaching certificates from other states.
FEA President Andrew Spar said the state's situation is made more fraught by Gov. Ron DeSantis' presidential campaign, as classrooms have become a battleground of culture war issues. Restrictions on books and use of pronouns, as well as stricter regulations on classroom topics, have made teaching more unattractive, he said.
"Every single one of these situations stems directly from the fact that Gov. DeSantis is more focused on running for President than on being Governor," said Spar, citing recent controversies regarding Advanced Placement courses, scrutiny of classroom picture books and new history standards. "Far too many children in Florida won't have the first day of school they deserve."