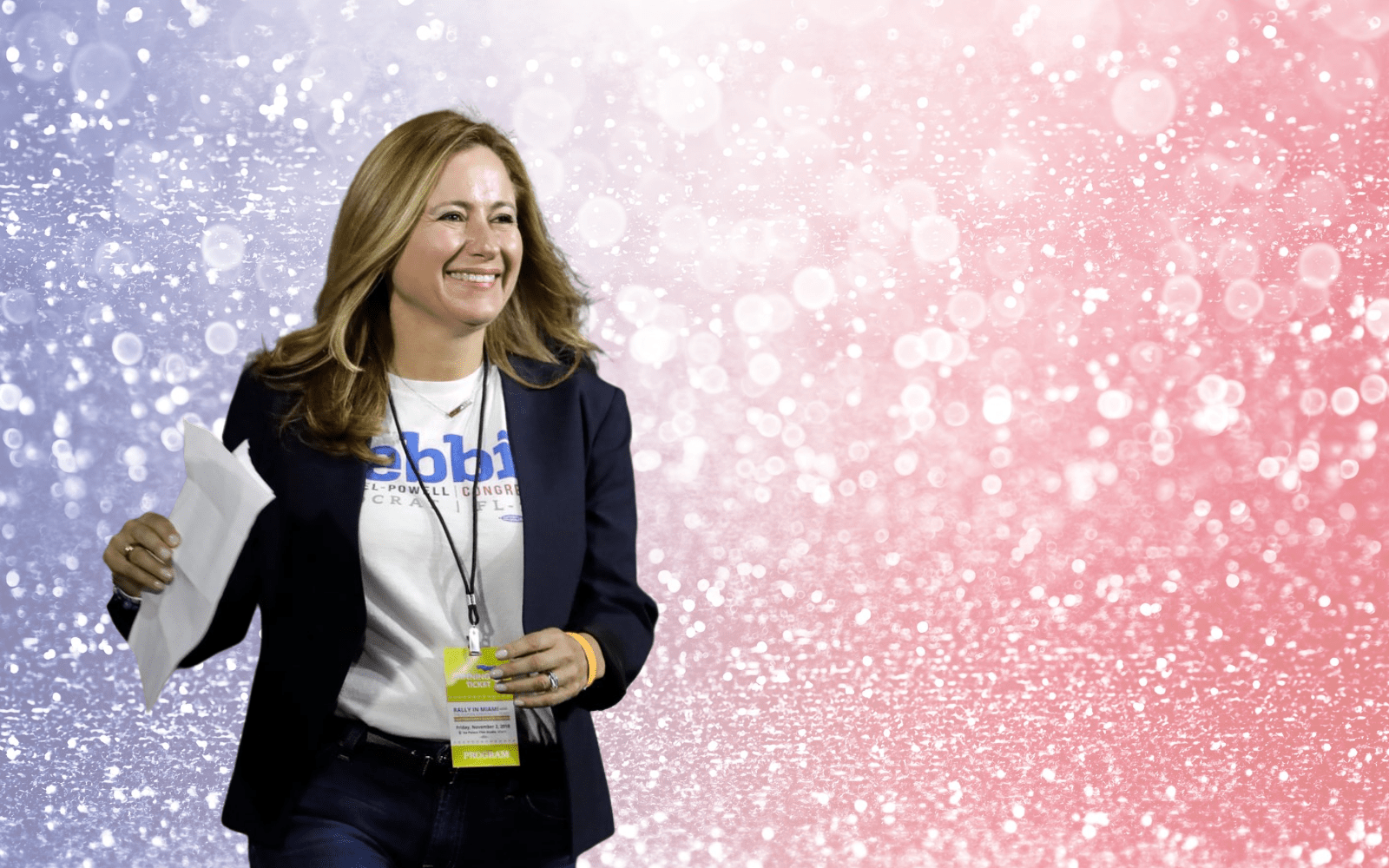 The incumbent brushed off Mucarsel-Powell, calling her one more failed congressional candidate eyeing a challenge.
New polling conducted for Senate Democrats shows Miami Democrat Debbie Mucarsel-Powell could mount a serious challenge should she enter a U.S. Senate race.
Global Strategy Group found U.S. Sen. Rick Scott, a Naples Republican, underwater with voters a year before he faces re-election. Even if one discounts the poll due to bias, the mere fact that such polling was done shows interest in Washington in recruiting the former Congresswoman to challenge Scott.
The same poll found the Democrat leading Scott 44% to 43%, an indicator that could play a role in drawing Mucarsel-Powell to the race. That lead showed up only after respondents heard "positive profiles" on each candidate. The poll's margin of error is reported as 3.1%.
"Rick Scott is highly vulnerable," a Democratic Senatorial Campaign Committee (DSCC) aide told Florida Politics. "Debbie Mucarsel-Powell would be a strong candidate to defeat him."
Notably, the poll found respondents unaffiliated with a political party breaking strongly for Mucarsel-Powell. Before hearing profiles, Scott leads among those no-party voters by 7 percentage points, but after hearing profiles, pollsters found Mucarsel-Powell leading by 16 points.
Pollsters conducted the survey for the DSCC, the political arm for Senate Democrats. But based on shifts in voter registration and strong performance in Florida by the GOP in November, the polling assumes an electorate that leans Republican by 7 points, which "would be the most Republican-leaning presidential-year electorate in recent history."
"Under a scenario in which turnout reverts back to where it was in 2020 and 2016, as is likely, Mucarsel-Powell ends the poll with a 4-point lead (47% to 43%)," a polling memo reads.
For its part, Scott's re-election campaign dismissed the findings from a partisan outfit, and brushed off the notion Mucarsel-Powell poses any particular threat.
"The Democrats already have two failed congressional candidates in the race. Debbie will make three," said Priscilla Ivasco, Communications Director for Scott's campaign. "I think that says everything you need to know about (Senate Democratic Leader) Chuck Schumer and the Florida Dems' recruitment efforts."
Mucarsel-Powell served one term in the House after unseating Republican U.S. Rep. Carlos Curbelo in 2018, the same year Scott won election to the Senate by defeating Democratic U.S. Sen. Bill Nelson by a mere 10,033 votes.
But Mucarsel-Powell lost re-election in 2020, falling to Miami-Dade Mayor Carlos Giménez, a Republican now serving his second term.
Should Mucarsel-Powell enter the Democratic Primary race, she will join Phil Ehr, who last challenged Republican U.S. Rep. Matt Gaetz unsuccessfully in 2020, and former U.S. Rep. Alan Grayson, who served two stints in the House. Grayson most recently lost a comeback bid in 2022 in a Democratic Primary to Maxwell Frost, who went on to win the seat.
The polling, though, suggests Mucarsel-Powell has a strong path. About 70% of voters polled statewide considered her profile appealing, while just 61% said the same of Scott. Among independents, 68% thought well of Mucarsel-Powell compared to 59% who liked Scott.
Among Latino voters — Mucarsel-Powell was the first Ecuadorian American elected to Congress — 79% like Mucarsel but just 62% say the same of Scott.
Meanwhile, only 40% have a favorable view of Scott, while 48% view the incumbent unfavorably. That's a decline from two years ago, when the pollster found Scott breaking even at 46% with favorable and unfavorable ratings.