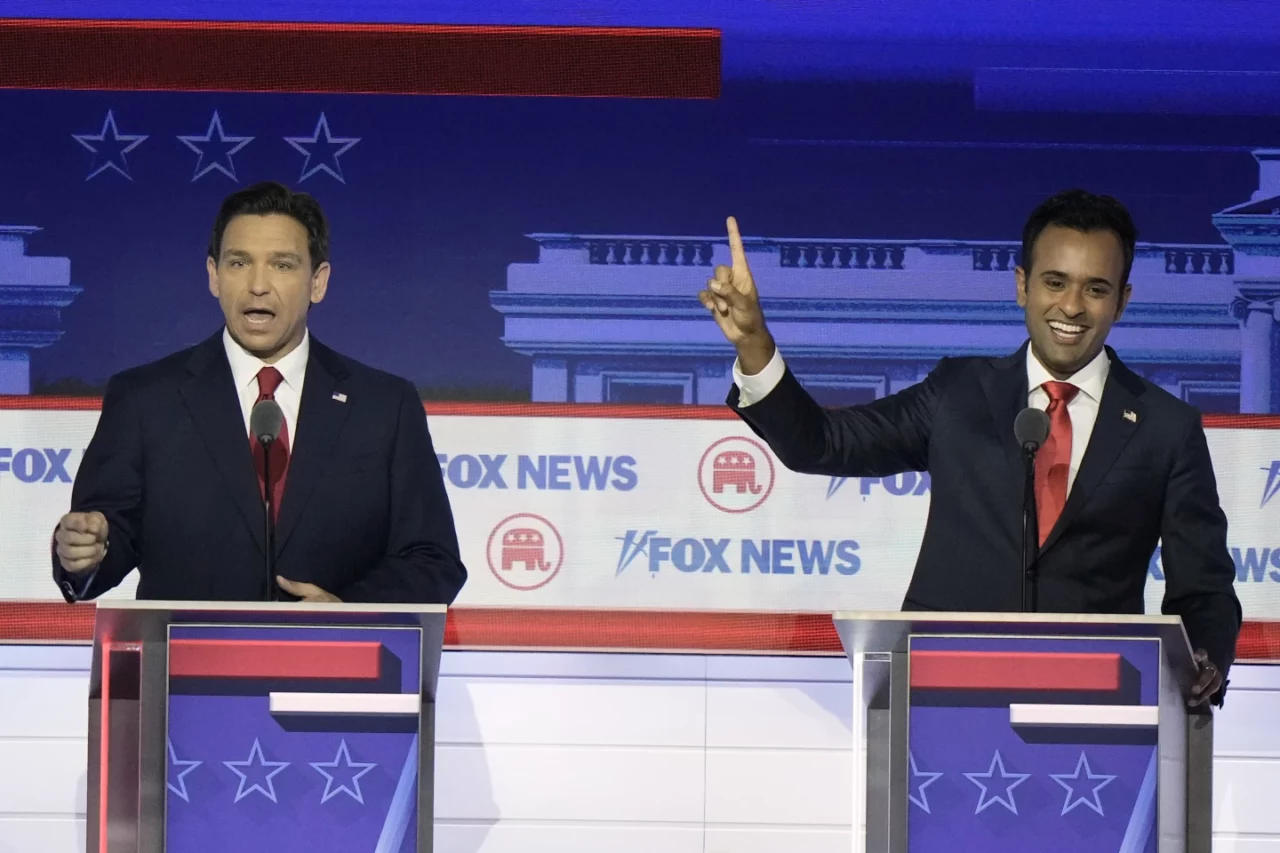 'I don't know why he did that.'
Ron DeSantis isn't letting Vivek Ramaswamy's comments on the Ukraine situation go unchallenged.
During the GOP Primary debate, Ramaswamy accused Republicans, like former New Jersey Gov. Chris Christie, of making a "pilgrimage" to "their Pope (Volodymyr) Zelenskyy without doing the same thing for people in Hawaii or the Southside of Chicago."
DeSantis wondered if Catholics would be chafed by the equation of their spiritual leader to the leader of Ukraine.
"I think that as a Catholic, there's probably not a lot of Catholics that appreciated the (Zelenskyy) reference," DeSantis said. "I don't know why he did that."
The retroactive critique of Ramaswamy's style comes after an almost-confrontation Wednesday night on the debate stage.
Ramaswamy got the first direct hit on DeSantis early, blasting "puppets following slogans handed over to them by their 400-page super PACs."
"Do you want a super PAC puppet," he asked, "or do you want a patriot who speaks the truth?"
DeSantis did not take that bait, however.
In a sign that Ramaswamy and DeSantis are locked in a close battle for second place to Donald Trump, polling shows that the two men were thought to have won Wednesday night's debate.
The survey asked respondents who they thought performed best at the debate. DeSantis' 27% puts him just 1 point behind Vivek Ramaswamy, the choice of 28% of the 504 registered Republican voters who watched the two-hour telecast on Fox News. Given the +/- 4.4-percentage-point margin of error, the two are statistically tied.