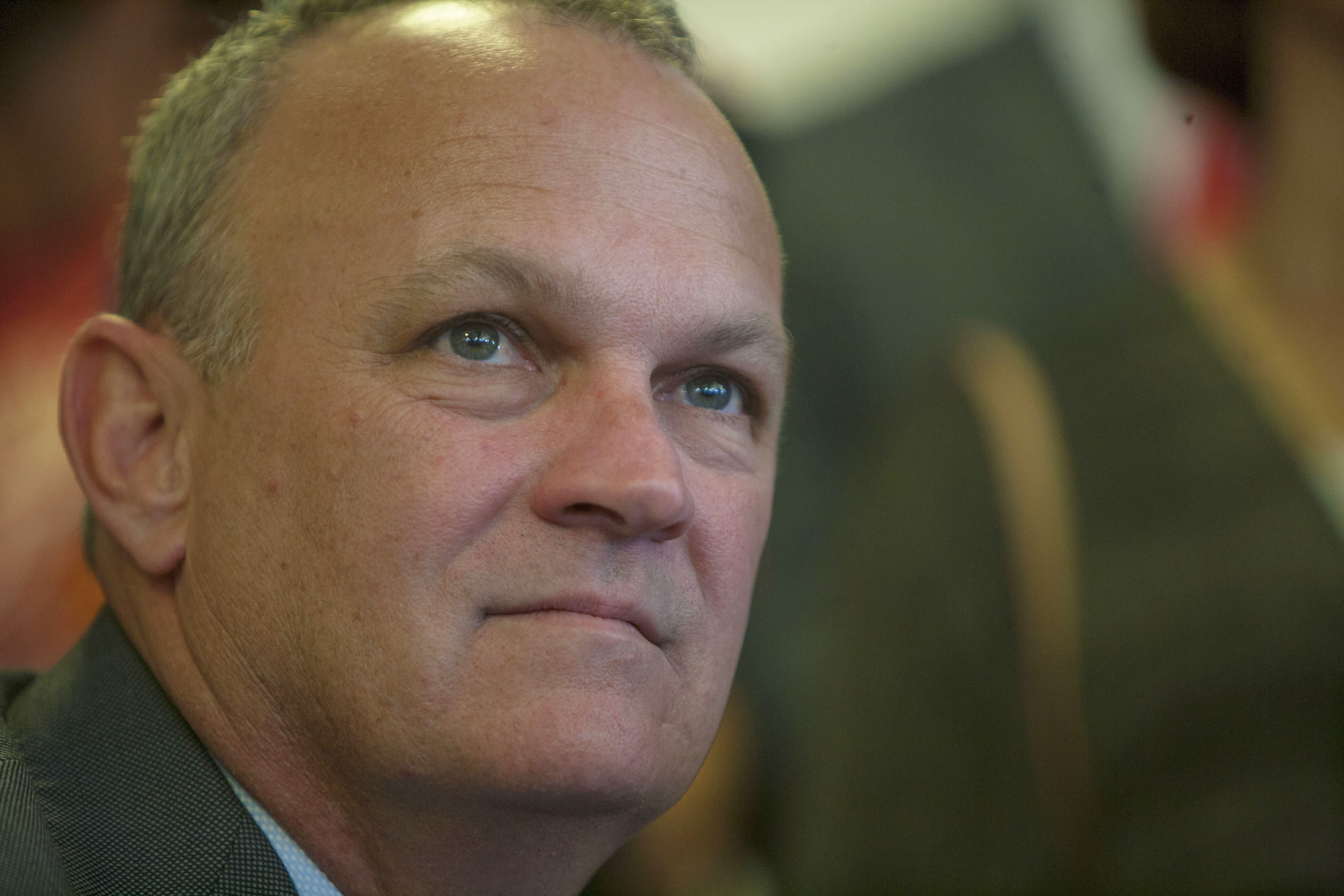 The former Florida House Speaker is likely to face some tough questions about what critics deem a conservative takeover.
Richard Corcoran, the former Florida House Speaker turned Florida Education Commissioner who now serves as Interim President of New College of Florida, will speak Friday at the Tampa Tiger Bay Club.
Corcoran is the featured speaker at the group's Friday luncheon at noon, located at The Cuban Club Ballroom at 2010 N. Avenida Republica De Cuba in Ybor City.
Corcoran has served as Interim President of the nation's top public liberal arts college since January and is one of three finalists for the position permanently. The prominent Florida Republican has been part of what has become a controversial state takeover of the state's smallest public college.
Tiger Bay, known for its feisty membership armed with tough questions, will likely be a tough venue for Corcoran.
Since Gov. Ron DeSantis appointed Corcoran interim president, the new Board and school leadership have come under fire for what critics describe as DeSantis' "war on woke."
DeSantis stacked New College's Board of Trustees in January with six conservative appointees. While critics see it as a hostile takeover, DeSantis described it at the time as an attempt to improve enrollment and performance at the Sarasota school.
Corcoran has echoed that sentiment, noting the school "lost its way and went off center and got very traditionally left," according to a published interview Corcoran gave to ABC Action News last week.
In addition to questions about decisions like taking steps to eliminate New College's gender studies curriculum, Corcoran may also have to answer for his high salary. The former House Speaker earns nearly $700,000 on his base salary alone. The much larger University of Florida pays its President, Ben Sasse, $1 million. FSU President Richard McCullough earns about the same.
Questions may also arise about the school's welcoming atmosphere toward LGBTQ+ students. Historically, it has been considered a safe space for such students, but with the state pushing New College in a more conservative direction, some fear that may no longer be the case. Asked about it in his interview with ABC Action News, Corcoran said the question was offensive.
"Every single student will be treated with the utmost in human dignity," Corcoran said.
Those interested in attending the talk can register here.