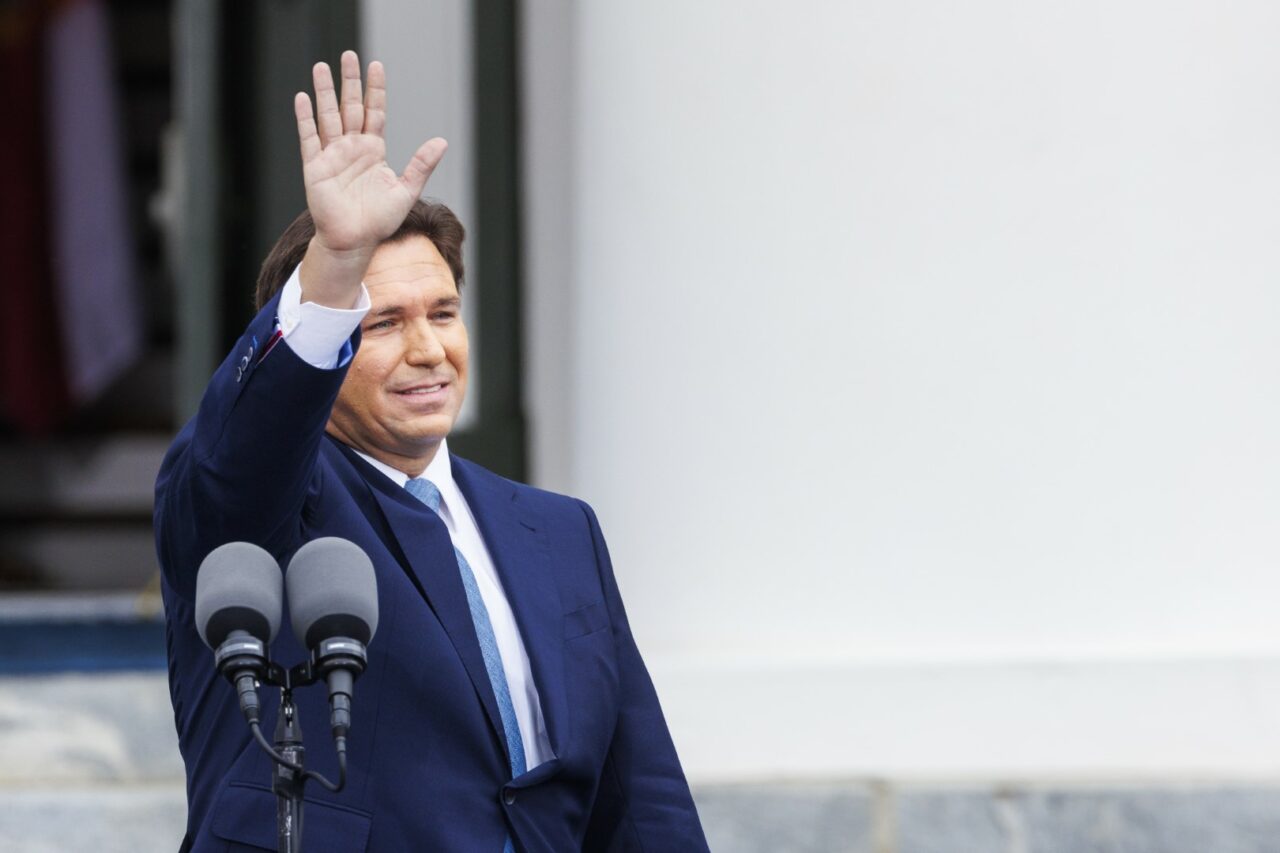 'You've got to be kidding me.'
Florida's Governor isn't holding back when it comes to a civil rights probe into New College, likening it to a probe of the state of Florida itself.
During an interview on "The Ingraham Angle," Gov. Ron DeSantis took issue with the U.S. Department of Education's Office for Civil Rights opening "a civil rights investigation against the state of Florida, one of our colleges: New College of Sarasota."
"I appointed conservative trustees. They reoriented the university from being left of the left to being classical education like Hillsdale," DeSantis told Laura Ingraham.
"And they did things like abolish the gender studies department and they're now opening up a civil rights investigation against one of our trustees, Chris Rufo, because he misgendered one of the fired employees or fired professors," DeSantis added. "You've got to be kidding me."
In an article for City Journal, Rufo suggested there was more to the "disability discrimination" complaint than that.
Rufo writes that allegedly "the college's trustees and administrators violated civil rights law by removing 'gender neutral' signage from bathrooms, defunding the DEI and gender studies programs, and 'misgendering' the former DEI director and a former student, who use 'ze/zir' and 'they/them' pseudo-pronouns, respectively. According to the complaint, these actions constitute discrimination 'based on perceived disability and gender prejudice.'"
"They're basically saying that there's a civil right to have things like gender studies and pronouns in our colleges and universities. No one would have thought that was possible even five years ago," DeSantis said on Fox News.
As reported by the Sarasota Herald-Tribune, the letter to New College President Richard Corcoran says the Department of Education is seeking to probe whether the school "excluded qualified persons with disabilities from participation in, denied them the benefits of, or otherwise subjected them to discrimination in its programs, activities, aids, benefits, or services."
DeSantis made it his mission to transform the school, replacing the board with cultural conservatives, who installed former House Speaker Richard Corcoran as Interim President.
Earlier this year, the Governor spoke at Michigan's Hillsdale College where he pledged to turn it into a "little Hillsdale." He has made colorful comments about the school often in recent months, including saying it was "left of the left" and "like a commune" earlier this year at a homeschooling convention.