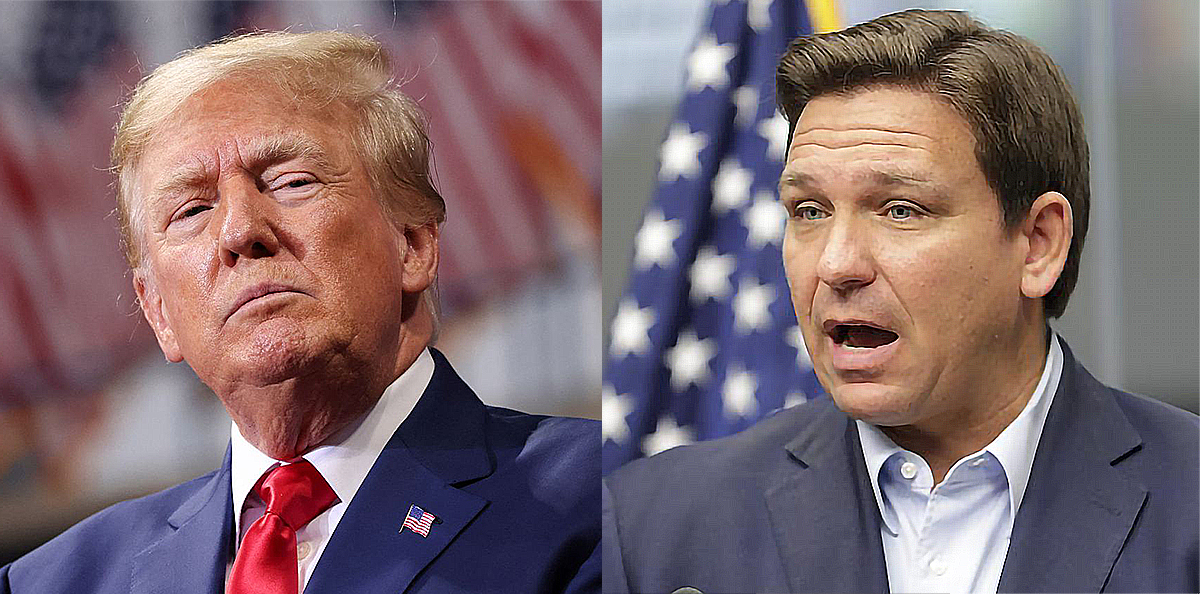 The former President has 65% support.
New polling from Michigan shows Gov. Ron DeSantis down by a big margin against Donald Trump.
The Susquehanna Polling and Research survey shows the former President with 65% support, with the Florida Governor's 18% good for a distant second place. Mike Pence and Vivek Ramaswamy, each with 5% support, are tied for third.
The poll was in the field Sept. 7 through Sept. 12.
The Susquehanna survey is the latest survey to show DeSantis losing to Trump by nearly 50 points.
Trump was the choice of 61% of the GOP voters polled August 1 and 2 by Emerson College, well ahead of DeSantis' 13%.
DeSantis is closer to Trump in these polls than he was in a Mitchell-MIRS Poll of Michigan survey last month that found him 56 points behind. In that poll, DeSantis still had 13%, with Trump at 69%.
These polls represent a stark contrast to WDIV/Detroit News polling from last year and Echelon Insights polling from February, which showed a toss up between Trump and DeSantis in a hypothetical two-way election. Yet they accord with the Race to the White House polling average in the state, which shows Trump up over DeSantis, 61% to 13%.
DeSantis has been to Michigan this year, delivering speeches to political insiders, while also making a pilgrimage to conservative Hillsdale College where he pledged to turn New College in Sarasota into a "little Hillsdale." Polls of late have suggested, however, that there is not much of a path for the Florida Governor in the state.
Michigan's Primary is slated for February 2024, with 55 delegates at stake in a winner-take-all framework if someone gets more than 50% statewide.