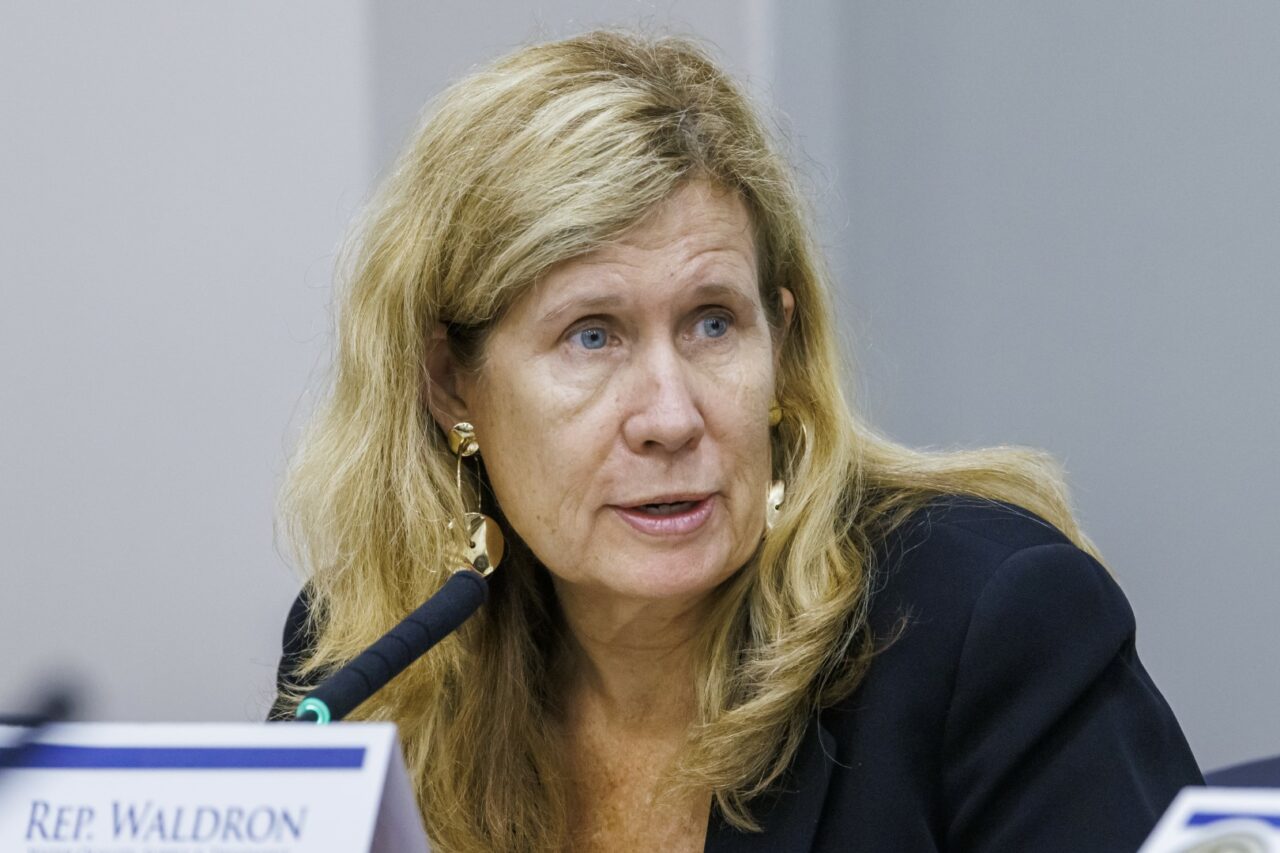 Protecting her seat is a 'top priority' for the group.
Just as she did in her first bid for the seat she now holds, Wellington Rep. Katherine Waldron is running for re-election in House District 93 with support from Ruth's List Florida.
It's the fourth time the statewide abortion rights organization, which exclusively supports Democratic women, has backed her.
Since her narrow victory in November, Ruth's List noted, Waldron has introduced legislation to prohibit the sale of cosmetics tested on animals and a bill to require the Agency for Health Care Administration to provide Medicaid coverage for medically tailored groceries.
Neither succeeded.
She also joined 39 of her House peers in voting against a bill banning most abortions in the state after six weeks of gestation and was the House sponsor of a pair of since-passed measures barring Chinese citizens from buying land in the state.
Protecting Waldron's seat is a "top priority" for Ruth's List Florida in the 2024 election cycle, according to the group's CEO, Christina Diamond.
"Throughout her career in elected office, Rep. Waldron has worked tirelessly to bring about positive change in her community and has shown she is willing to fight to restore our reproductive rights, address climate change, and improve access to health care," she said in a statement. "(We're) going to do everything in our power to see that she continues to serve the people of Palm Beach in the state Legislature."
Waldron said she's pleased to get the support.
"I am proud to once again have the endorsement of this amazing organization and to work with them and other leaders, to fight for women's health, affordable housing, homeowners insurance, the environment and so much more," she said in a statement.
Waldron's interests have extended beyond the district's borders. In 2017, she co-founded Palm Beach County Cares to collect and donate supplies and money to rebuild Puerto Rico and the U.S. Virgin Islands after Hurricanes Irma and Maria. The organization later reoriented its efforts toward providing post-earthquake aid to Haiti.
A former Port of Palm Beach Commissioner, Waldron was the first Democrat to file for the race. That's the case again this year.
Three Republicans are also running: Wellington Mayor Anne Gerwig, who filed to run in June, and real estate developer Brandon Cabrera and mortgage manager Chris Mitchell, who entered the race in March.
HD 93 covers an inland area that includes the village of Wellington, portions of Greenacres and a western part of Boynton Beach.
It's long been considered a Democratic stronghold. Voters there chose President Joe Biden over Donald Trump in 2020, according to MCI Maps. Two years later, however, Waldron defeated Republican Saulis Banionis by just 1.3 percentage points to succeed Democratic Rep. Matt Willhite.
Between winning her seat and the end of June, the last month for which campaign finance information must be available under Florida's new quarterly reporting requirements, Waldron raised $20,100 through her campaign account and political committee.
Gerwig raised nearly $81,000 in less than a month, $60,000 of it her own money. Cabrera reported raising close to $29,000, inclusive of a $25,000 self-loan. Mitchell, meanwhile, raised about $2,100.
The 2024 Primary Election is on Aug. 20, followed by the General Election on Nov. 5.
___
Anne Geggis of Florida Politics contributed to this report.