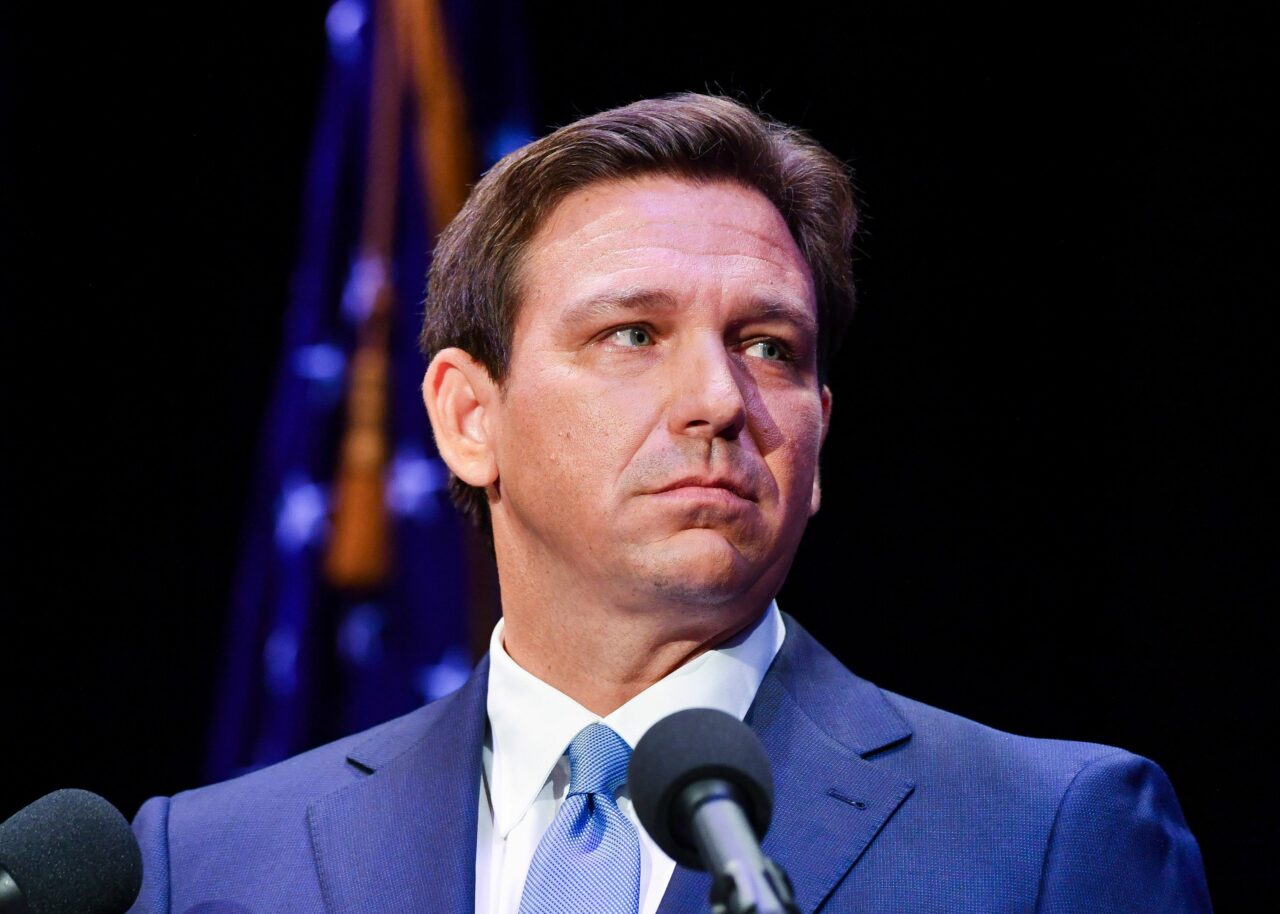 DeSantis backed the Ohio Republican in 2018 also.
It appears Ron DeSantis has offered at least a partial endorsement of U.S. Rep. Jim Jordan for House Speaker.
During an interview with South Carolina's WSPA Wednesday night, the Governor added the Ohio Republican to his list of people he'd like to see leading the GOP caucus.
"But I think you have guys like Chip Roy from Texas who's excellent, Thomas Massie from Kentucky who's excellent, Jim Jordan from Ohio. These guys are all good guys and I think they would do a good job."
DeSantis had mentioned Massie and Roy, both of whom have endorsed him for President, before. He had not mentioned former Freedom Caucus colleague Jordan, however, who is running against Rep. Steve Scalise to lead the House and drive GOP priorities.
DeSantis famously endorsed Jordan as he was leaving Congress in 2018.
"Look, Jim, he's is a champion wrestler, he's tough, he's principled, and if Jim Jordan were Speaker we'd get these documents tomorrow because he fights and he would dig in. And so I think it would be great. I mean, I think all the lobbyists would be quaking in their boots if Jim Jordan was Speaker," DeSantis said in August.
DeSantis has been recently and sharply critical of the previous Speaker, noting he opposed California's Kevin McCarthy "before it was cool" and tethering the deposed caucus leader to his chief rival in the presidential race.
"You know, look, Donald Trump, he supported Kevin McCarthy very strongly for Speaker. I don't think he would have won the Speaker vote (without him). Donald Trump was instrumental in him earning that Speaker's gavel and they worked hand in glove really throughout his whole presidency. They were on the same team on every major spending bill that came down the pike and they ended up together adding $7.8 trillion to our national debt," DeSantis said in response.