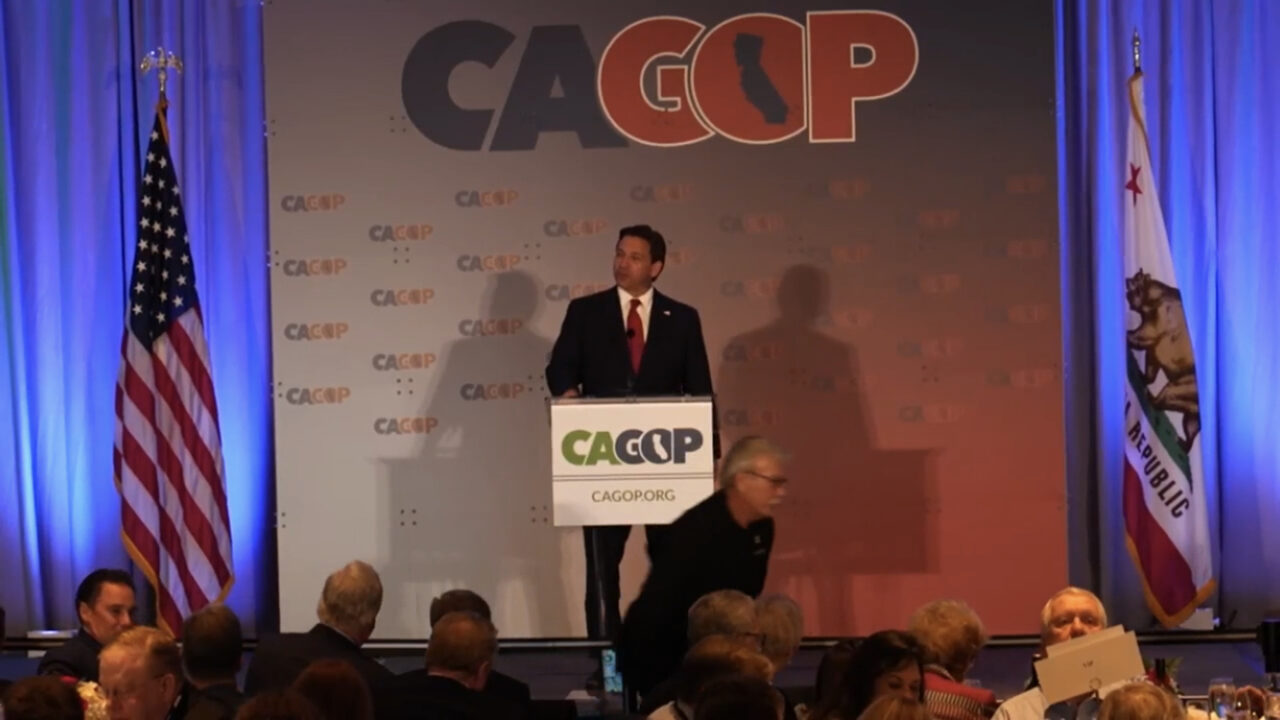 The embattled House Speaker is 'really somebody that Donald Trump has backed and put in that position.'
Just before the House of Representatives vote on whether to retain U.S. Rep. Kevin McCarthy as Speaker, Ron DeSantis has weighed in, seemingly supporting the California Republican's ouster.
"I opposed McCarthy when it wasn't cool years ago," DeSantis told Scripps News.
The Governor described McCarthy as "really somebody that Donald Trump has backed and put in that position."
Though he described the removal movement as "performative," the former three-term Republican legislator said that one of the few House members who endorsed him would do a better job as Speaker than the embattled McCarthy.
"I have guys who have endorsed me like Chip Roy and Tom Massie," DeSantis said. "I think Chip is someone who really understands how you move this country in a better direction."

The back-and-forth between McCarthy and DeSantis has been slow developing, but both men have participated.
In September, the Speaker said that the Florida Governor was "not at the same level as President Trump by any shape or form," adding that DeSantis never would have gotten elected in 2018 without Trump's endorsement.
"You know, look, Donald Trump, he supported Kevin McCarthy very strongly for Speaker. I don't think he would have won the Speaker vote (without him). Donald Trump was instrumental in him earning that Speaker's gavel and they worked hand in glove really throughout his whole presidency. They were on the same team on every major spending bill that came down the pike and they ended up together adding $7.8 trillion to our national debt," DeSantis said in response.
He also took credit for the House's slender Republican majority, a function of 2022's congressional redistricting that brought GOP seats in the Florida Delegation from 15 to 20.
"The reason they even got the majority is because the Governor candidate in New York overperformed and because we delivered a red tsunami in Florida that gave him an extra four seats. That's the story of the midterm," DeSantis said.

McCarthy previously gave comments involving the ongoing conflict DeSantis has with The Walt Disney Co.
"This is a big employer inside Florida," he added, in comments reported by Newsweek. "I think the Governor should sit down with them. I don't think the idea of building a prison next to a place where you bring your family is the best idea. I think it'd be much better if you sat down and solved the problems."