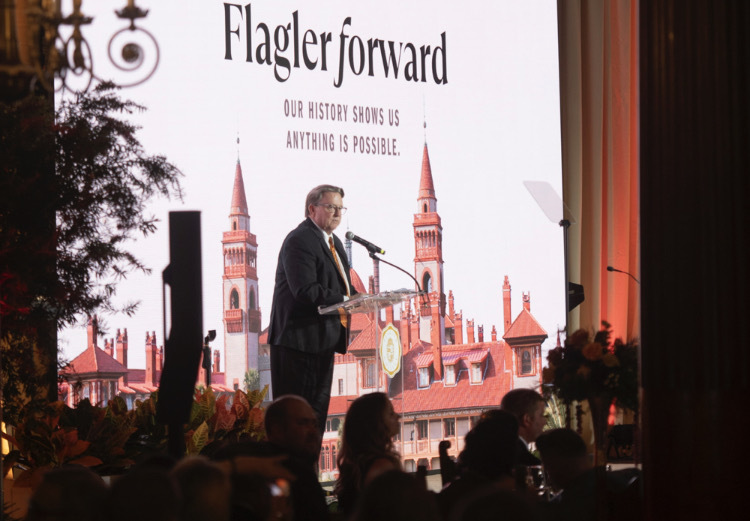 The school is 85% of the way there, happily.
One of Northeast Florida's best private colleges is looking for capital.
Flagler College is on a quest to secure $65 million in private philanthropy, money that will augment a $35 million appropriation from the state of Florida for the renovation of the Hotel Ponce de Leon.
"We are incredibly grateful to Speaker Paul Renner, President Kathleen Passidomo, the entire Florida Legislature, and Governor (Ron) DeSantis for recognizing the historical significance of the Ponce and prioritizing this funding in the State Budget," Chairman Ambassador John Rood said.
"We thank these government officials not only for their support in restoring the building we stand in right now but for fueling our commitment to transformational education."
Happily for stakeholders, this St. Augustine institution is approaching its $100 million goal.
"As evident from the College's March 2022 announcement of the William R. Kenan, Jr. Charitable Trust's lead gift of $12 million, the Flagler Family of supporters has risen to the challenge by providing more than $50 million in private support toward Flagler Forward. Adding the state appropriation of $35 million, the College has already secured $85 million toward the $100 million planned investment," Flagler notes. 
"Our vision for moving forward encompasses not only the growth of our institution but also the advancement of our people, the enhancement of our programs, and the transformation of our places," said Flagler College President John Delaney.
The money will help facilitate scholarships, the hiring of 10 new instructors, experiential learning programs, and both old and new facilities on the campus, notes Flagler.
"Flagler Forward restores and protects the College's iconic historic spaces while creating new vibrant community spaces to work, play, and create, like the Brown Innovation Center, the Deagan Archaeology Lab, and the Learning Resource Center. A renovated Pollard Tennis Center and the construction of a state-of-the-art Lacrosse facility ensure the Flagler Community is supporting our championship-caliber athletes."