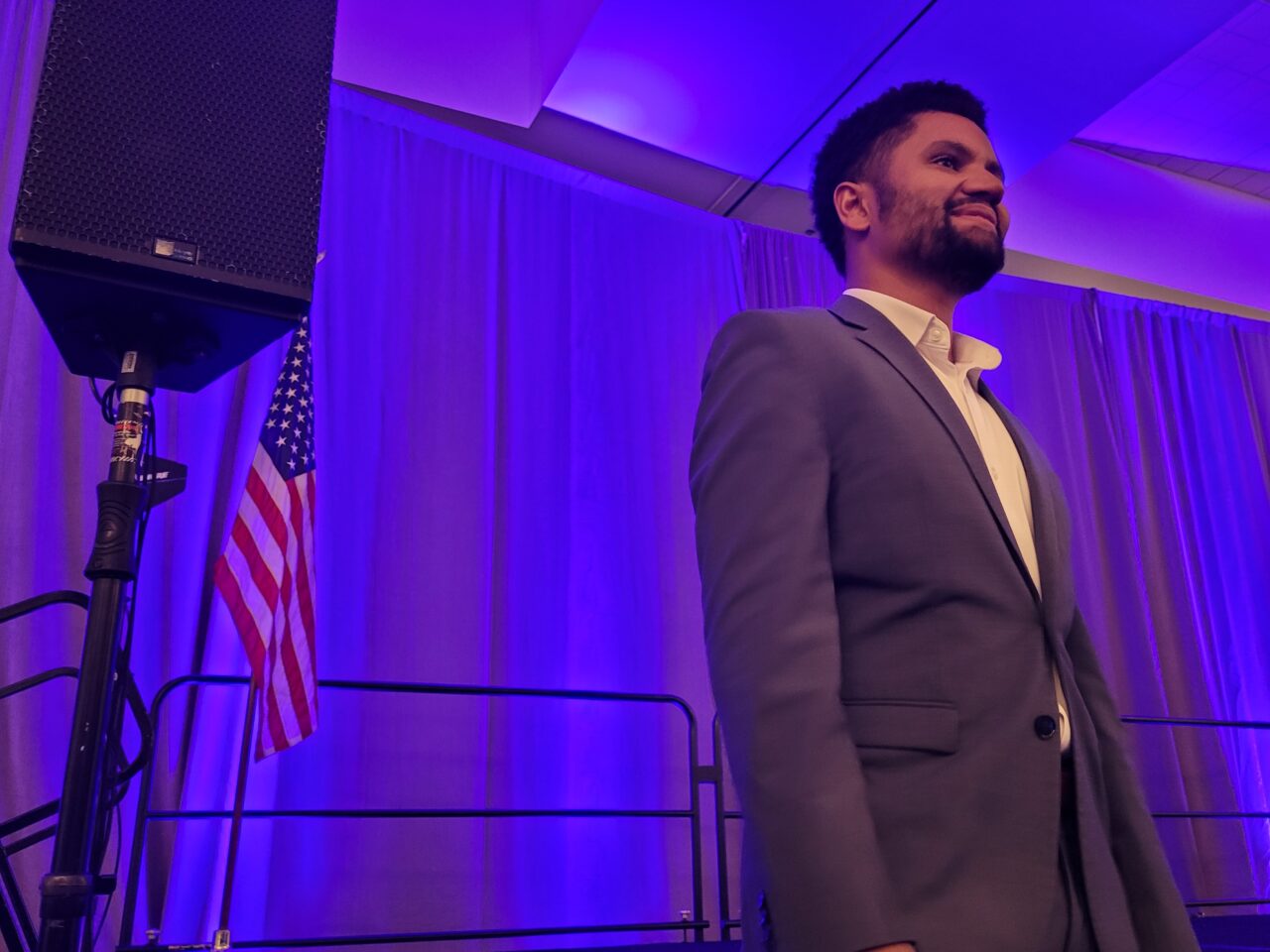 The Orlando Democrat delivered a keynote at the Florida Democratic Convention.
America's youngest Congressman headlined a gathering of Florida Democrats in his hometown. U.S. Rep. Maxwell Frost in a keynote address said Florida Democrats have more potential for victory that recent elections suggest. But the 25-year-old advised patience in the pursuit of power.
"We've got to be honest with ourselves, this plan takes time," Frost said. "It's not going to happen overnight."
Frost said those who focus only on the outcome of the next election cycle will be doomed to disappointment. But if Democrats reinforce a positive and progressive view of the future, rewards will come in time.
"We must focus on giving people something to vote for and not against," Frost said. "The opposition will label our candidates with all the names we're used to them labeling our candidates with," he said. "No matter if you're a progressive or if you're a moderate, you're going to get called those, but we can't fall for the trap. No more spending our time and money on a message that says 'No I'm not.' Because I don't know about y'all, but 'No I'm not' doesn't seem like a winning message."
Meanwhile, Florida Democratic Party chair Nikki Fried touted a 10-year plan to "Take Florida Back." Months after Republican Gov. Ron DeSantis won re-election by 19 percentage points, Fried sought to muster hope.
She compared the state of Florida now to Wisconsin under Republican Gov. Scott Walker less than a decade ago. She suggested DeSantis, like Walker, tried to rule with an iron fist to permanently flip the state red. But Walker lost re-election to a third term in 2018, and Wisconsin is now controlled by Democrats.
"Just like Scott Walker convinced the country to give up on Wisconsin, Ron is trying to convince America that Florida is a deep red state, but the people in this room know the truth," Fried said.
She promised deploying new technology and organizing techniques unseen by Florida Democrats since former President Barack Obama's back-to-back wins in 2008 and 2012.
Frost said the good news is that Florida voters often approve of Democratic policies at the ballot box. In the past decade, Florida voters passed constitutional amendments legalizing medical cannabis, restoring the right to vote for ex-felons and instituting a $15 minimum wage.
"I'm not digging back 20 or 30 years ago to make a point here on stage," he said. "This just happened. And guess what? In 2024, Floridians will codify bodily autonomy and abortion rights.
"The next question is that how does the state that overwhelmingly votes for aggressive ballot initiatives like that vote for a guy like Ron DeSantis to the tune of 19 points? There's a lot of reasons to be honest, but the one I want to tune into right now is the difference between politics and policy."
He said Democrats need to commit to policy and messaging that promotes a bright vision for Florida's future.
The party promised to fight for victories in 2024, even as it discussed the long road to a strong party infrastructure. Former U.S. Rep. Debbie Mucarsel-Powell, the leading Democrat challenging Republican U.S. Sen. Rick Scott's re-election, took time on stage to make her case. She encouraged portions of the crowd to stand if they supported an array of issues from academic freedom to abortion rights. If voters understand where Democrats stand, they should be able to defeat Scott, who has won three statewide races but by thin margins.
"Rick Scott have never won by more than a percentage point," the Miami Democrat said. "You are that one percentage point."
Phillip Jerez, Florida Democratic Party executive director, said that would be needed to counter laws put in place by Republican supermajorities in the Florida Legislature that make it "harder to vote and easier to cheat." "They bend the laws to hide the true registered voter totals," Jerez said.
But registered Republicans in 2021 overtook registered Democrats, and have only grown the gap since. Through September, the state had nearly 5.2 million registered Republicans and under 4.6 million Democrats.
Republicans over-performed in 2022, even as a red wave fizzled statewide. U.S. Rep. Debbie Wasserman Schultz, a Weston Democrat and co-chair of Florida's congressional delegation, blamed that in part on gerrymandered maps drawn by DeSantis. But she said Democrats would claw back gains, expressing confidence courts will toss congressional lines. She led a crowd at the convention's closing night dinner in chants of "We must turn Florida blue."