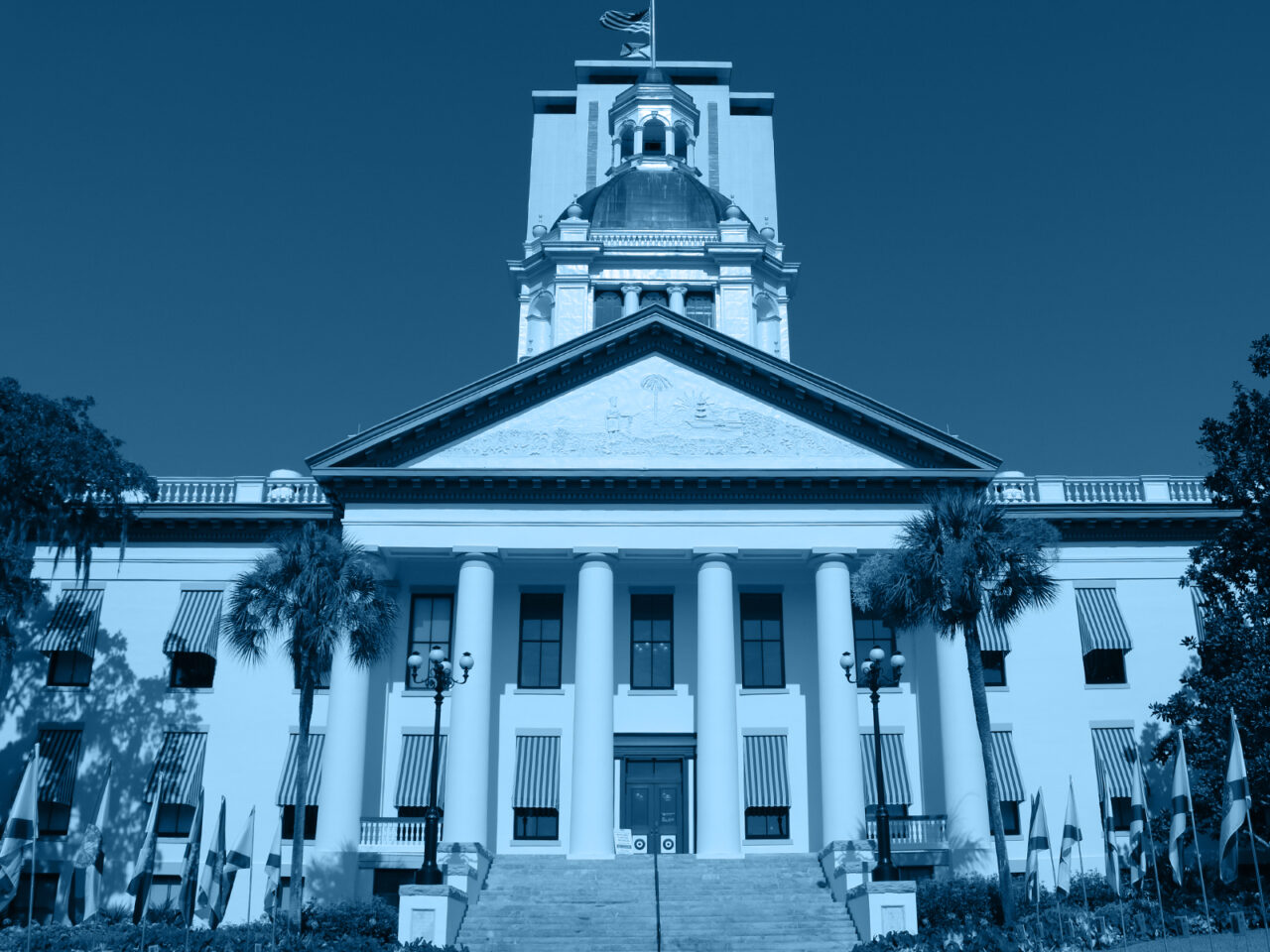 Lawmakers are taking another shot at the law put in place after the state's worst school shooting.
They are coming for another of the 2018 reforms to Florida's gun laws.
A new bill takes a shot at undoing an additional part of the 2018 law that was put in place after the state's worst school shooting. This time, Rep. Joel Rudman wants to change the waiting period passed in the wake of the shooting at Marjory Stoneman Douglas (MSD) High School in Parkland that left 17 dead.
The proposed bill comes in addition to last year's passage of permitless concealed carry and an attempt to roll back the requirement that only those 21 years or older can buy a long gun to allow 18-year-olds the right to buy one.
That's the way it was before the Parkland shooting.
The House approved the legislation (HB 1543), that would have once again allowed those the same age as the 19-year-old Parkland killer to buy a gun.
The Senate rebuffed rolling back the age requirement for long guns, but Rudman wants to take another crack at it. He told Glenna Milberg of This Week in South Florida that touring the site of the massacre and talking to loved ones of the MSD victims reinforced his belief that the tragedy was the result of system failures, not any fault of the gun laws.
"Hearing their stories and seeing this tragedy and hearing the (shooting) play-by-play, you realize that this was definitely a mental health situation gone bad," Rudman said.
His legislation (HB 17) proposed for this Session would make it so those who purchase a gun wouldn't have to wait more than three days to get their gun if the background check is not complete.
Theoretically, it could mean that people with criminal backgrounds could get their hands on guns after waiting three days if the background check wasn't complete.
That the Navarre Republican would cite information gathered during a tour of MSD to support weakening gun laws infuriated Fred Guttenberg. Guttenberg has become a gun safety advocate since the shots rang out in Parkland, killing his daughter, 14-year-old Jaime.
"Shame on Florida Rep. @doc_Rudman …" Guttenberg posted on X, the social media platform formerly known as Twitter. "Do not use the blood of my daughter to justify your dangerous and deadly policy in pursuit of gun sales."
Rudman said he's proposing the law change because he's heard of cases among his constituents in which the current law proved too onerous for law-abiding citizens with a legitimate need for a gun.
"When you give a government agency all the time in the world to do a fairly simple task, guess how much time that task takes?" Rudman said. "It takes all the time in the world."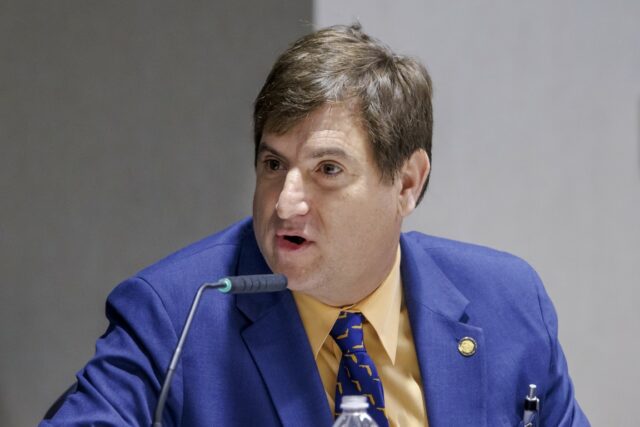 Democrats, meanwhile, have filed some of the same gun legislation that died last year without a single committee hearing. They would have tightened laws involving sale and transfer of ammunition, the storage of guns and gun discharge in residential areas.
Palm Beach County Democratic Sen. Lori Berman has filed some of these bills, and she's aghast that other proposed legislation would move in the other direction.
"Why would we want to make it any easier for people to have guns when we know that is just increasing the amount of gun violence in the state?" Berman said.
Since the permitless gun bill went into effect July 1, the early returns on statistics might raise eyebrows if they keep going in the same direction.
A statistical change coinciding with a law change does not always add up, but some crude comparisons suggest that permitless carry is not leading to fewer gun incidents.
In the first month that permitless carry was in effect — starting July 1 — the Jacksonville Sheriff recorded a 177% increase in non-domestic assault incidents involving firearms over the previous July, from 48 cases to 133. In August, there were 109 incidents that fit that description, compared to 59 the year before — an 85% increase.
The Hillsborough County Sheriff's Office found that the number of times a weapon was used in a non-domestic incident increased 24% when comparing July 2022 to July 2023; the same crimes dropped 4% from August 2022 to August 2023.
These numbers don't cover the shooting at Halloween festivities in Ybor City that killed two and left 16 others injured.
___
Coming up, the usual assortment of news, intel, and observations from the week that was in Florida's capital city by Peter Schorsch, Drew Wilson, Anne Geggis, Christine Jordan Sexton and the staff of Florida Politics.
But first, the "Takeaway 5" — the Top 5 stories from the week that was:
—Take 5 —
Recess revoked? The Florida Senate Education PreK-12 committee this week signed off on three bills designed to "reduce" regulations on schools that would eliminate testing requirements, sideline the state's third-grade retention policy and revamp the mandate that schools provide recess. This proposed change, which will be considered during the upcoming session that starts in January, has drawn the ire of "recess moms" who pushed the Legislature to adopt the mandate back in 2017. Current law requires elementary schools to provide at least 20 minutes of free-play recess daily.
Game on! On Friday, The Florida Supreme Court denied West Flagler & Associates a request to block the Seminole Tribe from offering limited sports betting through its Hard Rock Bet app. The Tribe began taking bets through the app earlier this month, though only customers who used the app when it first debuted in 2021 were allowed to make bets. West Flagler is one of the parties challenging the Gaming Compact to allow the Tribe to offer sports betting. The legal challenges — one state and one federal — against the Gaming Compact are still in play. Both center on whether allowing the Tribe to offer sports betting to customers who are not physically located on tribal lands is a violation of gaming laws.
Drag show law dumped, for now: The United States Supreme Court refused to grant Florida's request that it be allowed to enforce a new law targeting drag shows while a court challenge winds its way through the legal system. A federal district judge blocked the law — which was pushed by Gov. Ron DeSantis — at the request of Hamburger Mary's restaurant in Orlando and prohibited its enforcement statewide. An appeals court then ruled against Florida's motion for a stay on the ruling. Florida asked for the ability to enforce the law except at Hamburger Mary's, but a majority of justices did not go along with the request.
Mouse power: Disney maintains that it is an economic powerhouse in the state of Florida and that if it suddenly moved away, there would be a significant rise in the state's unemployment rate. Disney, which is caught up in an ongoing legal battle with both the DeSantis administration and the new oversight board appointed by the governor, commissioned a new study that asserts that the corporation's theme park and presence in central Florida left a $40.3 billion impact on the state last year. Disney had a workforce of 82,000 in 2022 and indirectly or directly created 263,000 jobs.
Costly corrections: A new study of Florida's prison system says it could cost billions to repair, modernize and rehabilitate the state's aging prison facilities — which could include the possibility of adding air conditioning to most institutions. KPMG was hired to do a 20-year master plan for the Department of Corrections and presented a draft of the report this week to the Senate Appropriations Committee on Criminal and Civil Justice. The auditing firm said the system is "unsustainable" without making improvements. However, DOC Secretary Ricky Dixon told a House panel this week that salary incentives and hiring bonuses are helping with morale.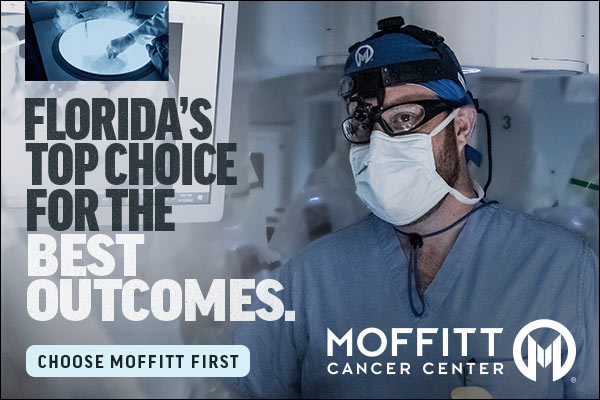 — Wellspring of cash —
More than $57 million for 23 statewide springs restoration projects to protect Florida's springs, as well as increase spring flow and improve water quality.
"Florida is home to more than 1,000 springs, with more large springs than any other state in the nation, which attract visitors from across the world," DeSantis said when he announced the projects. "This $57 million investment will continue to protect water quality and allow Florida's springs to continue to be a world-class tourist destination for years to come."
The funds are being spent on wastewater, stormwater, pollution control, and water quality projects selected by the Florida Department of Environmental Protection, water management districts, community leaders and local stakeholders.
Some of the projects getting funded include $1.75 million for the Southside Triangle Sanitary Sewer Construction to benefit Wakulla Springs; $4.46 million for the Crystal River Wastewater Treatment Facility to benefit Crystal River and Kings Bay; $3 million for the Marion Silver Springs Shores septic-to-sewer phase I to benefit Silver Springs; and $1.67 million for the acquisition of 250 acres of slash pine plantation adjacent to Poe Springs that will be permanently placed into conservation.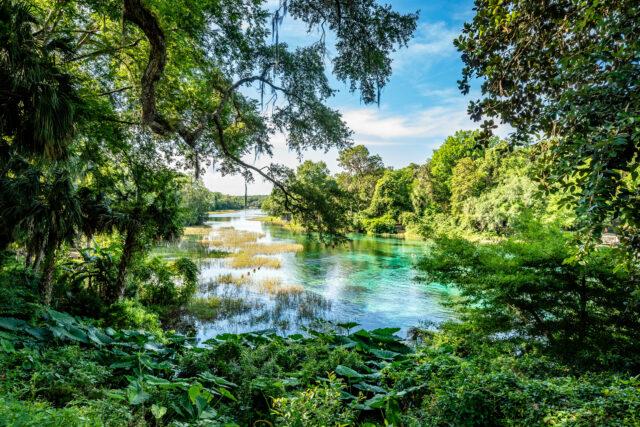 The projects were praised by agency executives across the state.
"Thanks to Gov. DeSantis for once again continuing to protect one of Florida's greatest assets — our invaluable springs," said DEP Secretary Shawn Hamilton. "In partnership with our water management districts, local governments and community leaders, implementation of these projects will help to continue the protection of this precious resource for generations to come."
Lyle Seigler, executive director of the Northwest Florida Water Management District, agreed.
"We applaud the vision and the commitment from Gov. DeSantis, the legislature, and DEP for continued support of spring restoration projects.
Florida's springs attract visitors from across the world and the preservation of these springs play an important role in the economic resilience of the state.
"Florida is committed to its investment in projects focused on protecting and restoring the state's unique springs," said Chief Science Officer Dr. Mark Rains. "With this diverse suite of water quality improvement projects, and in tandem with the state's other ongoing initiatives, we will continue our efforts to reduce nutrients and improve water flow in our iconic springs."
— Celebrating women —
Attorney General Ashley Moody honored a trio of women inducted into Florida Women's Hall of Fame at a ceremony in the Florida Capitol.
"I'm honored to induct three amazing women to the Florida Women's Hall of Fame. Senate President Kathleen Passidomo, Lilly Pulitzer and Audrey Schiebler each play an extraordinary role in our state's history and inspire many Floridians to this day," Moody said of the trio of 2022 inductees. "They have paved the way for the many women who will follow in their footsteps. Their impact on our state will continue to be felt for years to come."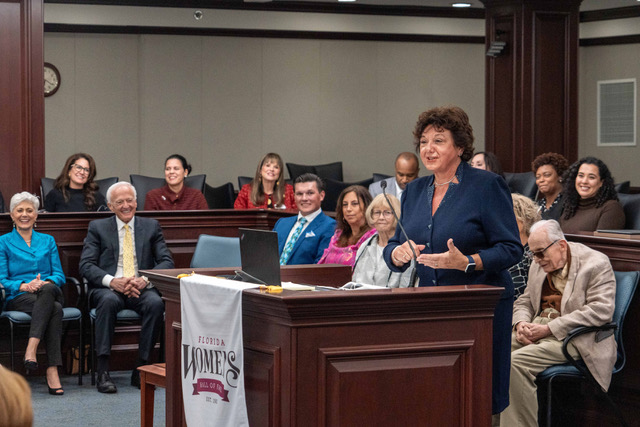 The state honors inductees with a plaque on the Hall of Fame Wall in the Florida Capitol. Since 1982, The Hall of Fame has recognized and honored Florida women who make significant contributions to the improvement of life for all Floridians.
This week's ceremony included celebratory videos and remarks about the legacy of accomplishments and contributions of Passidomo, Pulitzer and Schiebler.
They join former U.S. Attorney General Janet Reno, singer Gloria Estefan, internationally honored tennis athletes Chris Evert and Althea Gibson, pilot Betty Skelton Frankman, Bethune-Cookman College founder Mary McLeod Bethune, Congresswomen Ileana Ros-Lehtinen, Carrie Meek, Tillie Fowler and Ruth Bryan Owen, Florida Trend Publisher Lynda Keever and Everglades advocate and suffragist Marjory Stoneman Douglas, among others.
— Stop the 1099 —
Chief Financial Officer Jimmy Patronis wants to stop the IRS from issuing form 1099 Ks through third-party cash apps, a policy change he said targets Florida and told U.S. House Speaker Mike Johnson that the issue should be "front and center" in future budget negotiations.
In a Nov. 15 letter, Patronis cites data from the group Coalition for 1099-K Fairness, which estimates more than 500,000 people will receive a 1099-K form from payment apps.
"This will hit small businesses, parents selling kid's clothing, church bake sales, and on and on. Moreover, the IRS has told these Big Tech companies to overreport as to avoid penalties. This is going to be a total disaster, and no one is ready for it. We have to buy time to undo this travesty. Let's also keep in mind, these tax forms will hit Florida families while everything is more expensive due to inflation," Patronis wrote the letter. "Bidenomics has drained the bank accounts of hardworking Floridians, as well as retirees on fixed incomes, and the IRS is getting ready to kick people while they're down."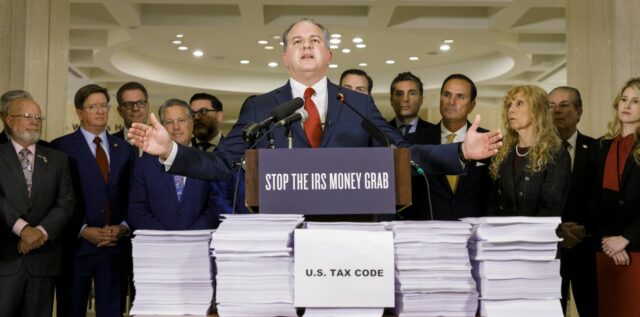 Patronis also told Johnson he is hopeful that Congress will start working on a more conservative budget package. He noted that the continuing resolution bill passed kept the government running but contained no changes to policy and that trouble is on the horizon.
"After the holidays, the Internal Revenue Service (IRS) has made clear that consumers will be taxed if they make a transaction over $600 on a third-party payment platform, such as PayPal, Venmo or Cash App," Patronis said.
"This massive policy change will catch most Americans off guard and there are still so many questions and concerns that remain about this new reporting requirement before this huge transition takes place after the first of the year. Our small-business owners need clarity and Congress needs more time to figure it out. That is why I'm urging you to delay implementation and stop the IRS from issuing 1099s through these third-party cash apps. Standing up for Americans and fighting federal bureaucrats is something we both have in common, and we must do better."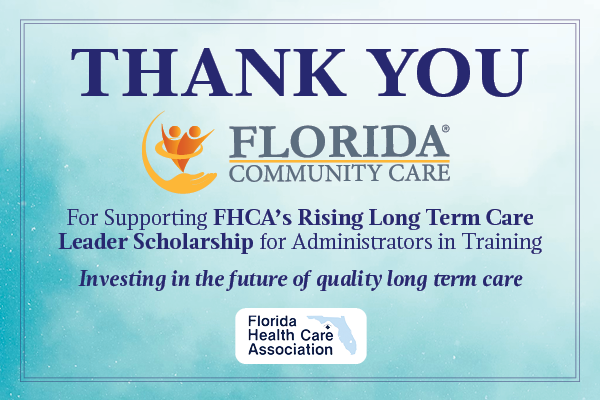 — Instagram of the week —
—The week in appointments —
Volusia County Court — Joseph LeDonne, of Port Orange, has been appointed to the Volusia County Court. LeDonne has served as an Assistant State Attorney for the 7th Judicial Circuit since 2015. Previously, he served as a senior attorney for the Florida Department of Children and Families. He earned his bachelor's degree from Embry-Riddle Aeronautical University and his law degree from Stetson University. The Governor appointed Katherine Miller of Daytona Beach to the court. Miller has worked as an attorney for Wright & Casey, P.A. since 2016. Previously, she was a Partner at Cobb & Cole, P.A. She earned her bachelor's degree from Vanderbilt University and her law degree from Stetson University.
Florida's 2nd District Court of Appeal Judicial Nominating Commission — DeSantis appointed Hunter Chamberlin, Chad Mizelle and Eliot Peace to the JNC. Chamberlin owns Chamberlin Crowe, P.A. He earned his bachelor's degree from Hamilton College and his law degree from the University of Miami. Chamberlin is reappointed for a term ending July 1, 2027. Mizelle is the Chief Legal Officer for Affinity Partners. He earned his bachelor's degree from the University of Florida and his law degree from Cornell University. Mizelle is appointed for a term ending July 1, 2024. Peace is the Associate General Counsel for General Dynamics Ordnance and Tactical Systems. He earned his bachelor's degree from the University of Georgia and his law degree from the University of South Carolina. Peace is reappointed for a term ending July 1, 2027.
Florida's 3rd District Court of Appeal Judicial Nominating Commission — The Governor named Daniel Schwartz of Miami Beach to the JNC. Schwartz is the Chief Development Officer for American Health Associates. He earned his bachelor's degree from Vanderbilt University and his law degree from Emory University. Schwartz is reappointed for a term ending July 1, 2027.
Florida's 4th District Court of Appeal Judicial Nominating Commission — DeSantis appointed Patricia Flanagan of Palm Beach Gardens to the JNC. Flanagan is a Partner at Fox Rothschild LLP. She earned her bachelor's degree from the University of Central Florida, her master's at Stetson University, and her law degree from Stetson University. Flanagan is appointed for a term ending July 1, 2027.
Florida's 7th Judicial Circuit Judicial Nominating Commission — The Governor named Casey Arnold and Erica White to the 7th Circuit JNC. Arnold is a shareholder of Fisher, Tousey, Leas & Ball, P.A. He earned his bachelor's degree and his law degree from the University of Florida. Arnold is appointed for a term ending July 1, 2027. White, of Port Orange, is a senior associate at Kinsey Vincent Pyle, P.L. She earned her bachelor's degree from the University of North Carolina at Greensboro and her law degree from Barry University. White is appointed for a term ending July 1, 2027.
Florida's 9th Judicial Circuit Judicial Nominating Commission — DeSantis appointed Michael A. Sasso of Winter Park to the 9th Circuit JNC. Sasso is a Partner at Sasso & Sasso, P.A. He earned his bachelor's degree from the University of Florida and his law degree from Barry University. Sasso is appointed for a term ending July 1, 2027.
Florida's 11th Judicial Circuit Judicial Nominating Commission — DeSantis named Jordan Richardson of Miami to the 11th Circuit JNC. Richardson is an Associate at Heise Suarez Melville. He earned his bachelor's degree from Marshall University and his law degree from Ohio Northern University. Richardson is appointed for a term ending July 1, 2027.
Florida's 12th Judicial Circuit Judicial Nominating Commission — Lisa Carlton of Sidell is the co-owner and manager of Mabry Carlton Ranch. She earned her bachelor's degree from Stetson University and her law degree from Mercer University. Carlton is appointed for a term ending July 1, 2024. Louis Najmy of Bradenton is the Firm Principal of Najmy Thompson, P.L. He earned his bachelor's degree from the University of Florida and his law degree from New York Law School. Najmy is appointed from a list of nominees recommended by the Florida Bar for a term ending July 1, 2026.
Florida's 14th Judicial Circuit Judicial Nominating Commission — Jeffrey Carter of Panama City is the president of Jeff Carter, P.A. He earned his bachelor's degree from Middle Tennessee State University and his law degree from the University of Tennessee. Carter is reappointed for a term ending July 1, 2027.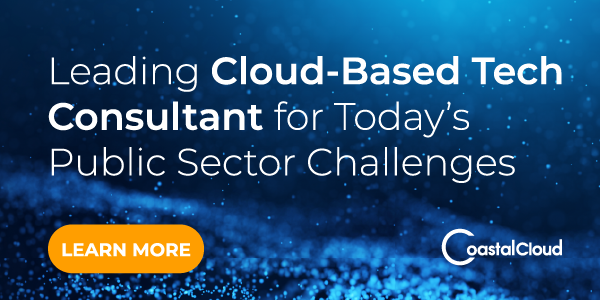 — Looking for opinions —
People have until Dec. 15 to submit their comments and insights on Florida's Broadband Equity, Access and Deployment (BEAD) plan that was submitted to the National Telecommunications and Information Administration (NTIA).
Moreover, the state has scheduled a virtual meeting for interested parties at 2 p.m. Dec. 7. The meeting is free, but participants must register in advance.
Florida's BEAD Initial Proposal Volume I was posted online at FloridaJobs.org/Broadband by FloridaCommerce this week, starting the 30-day time frame for public comment.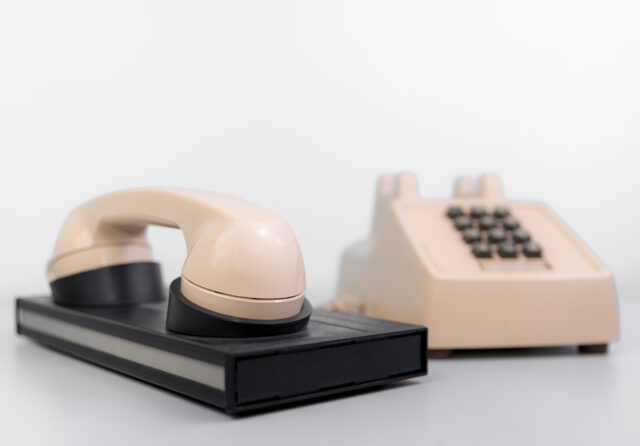 Volume I addresses four BEAD requirements, including FloridaCommerce's plan for the challenge process, identifying existing broadband funding, listing unserved and underserved locations throughout the state, and defining and listing Community Anchor Institutions.
The state will post Volume II before the end of the year. Volume III will address the remaining initial proposal requirements, including a description of the BEAD application process, non-deployment activities and workforce initiatives.
The goal of the federal BEAD program is to facilitate the expansion of broadband internet and service access across the nation. In 2023, Florida was approved for $1.16 billion in federal funds.
— Manatee awareness —
November is Manatee Awareness Month, and the Florida Fish and Wildlife Conservation Commission (FWC) reminds boaters to be on the lookout for manatees, a protected species.
As the weather and water turn cooler, manatees, which need to be in warm water to survive, travel to Florida springs, power plant discharge areas and other warm water sites until the weather warms up.
These gentle giants are large but are often missed by boaters and other watercraft operators. So, during colder months, seasonal manatee zones are established. The zones require boaters and personal watercraft users to reduce speed and avoid certain areas to prevent collisions that can kill or injure manatees.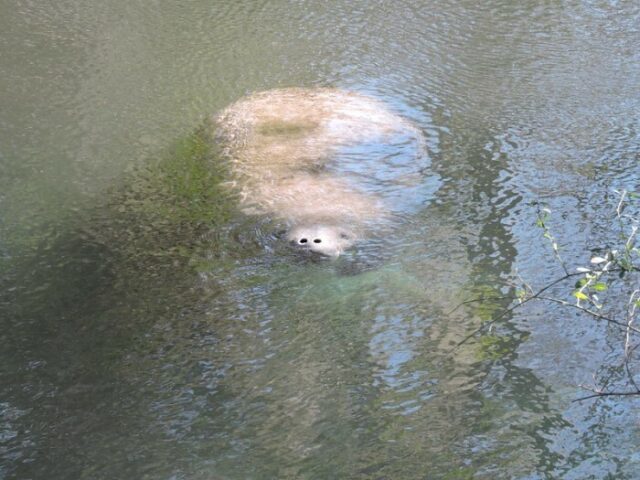 When it comes to viewing manatees, the FWC reminds water enthusiasts that manatees should not be disturbed because the disruption could cause them to swim out of protected areas and into potentially life-threatening colder water. It also is illegal to harass or feed manatees.
FWC law enforcement officers who patrol state waters enforce the manatee zones.
Educational resources for waterway users and other interested members of the public are available at MyFWC.com/Manatee. The Viewing Guidelines page on this website provides helpful tips on how to respectfully observe manatees, additional guidelines for boat and personal watercraft operators, and information on what you can do to help with manatee conservation.
FWC's manatee research, rescue and management efforts are supported by the Florida manatee license plate and a FWC manatee decal. Both are available at county tax collector's offices.
Meanwhile, FWC and the U.S. Fish and Wildlife Service continue to investigate and respond to the spike in manatee deaths along Florida's Atlantic coast.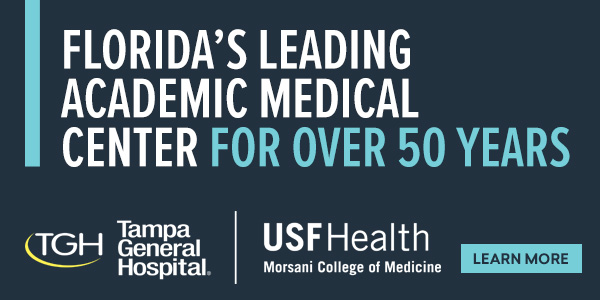 — Open house —
Secretary of State Cord Byrd is inviting members of the public to attend The Grove Museum's annual Winter Open House to enjoy a variety of free educational activities for all ages.
The Open House is Dec. 2 from 10 a.m. until 2 p.m. at The Grove Museum at 902 N. Monroe St. in Tallahassee.
Attendees can enjoy free hot spiced cider, snacks and treats, with a coffee cart also available to purchase additional beverages. The historic Call-Collins House will also be decorated for the season.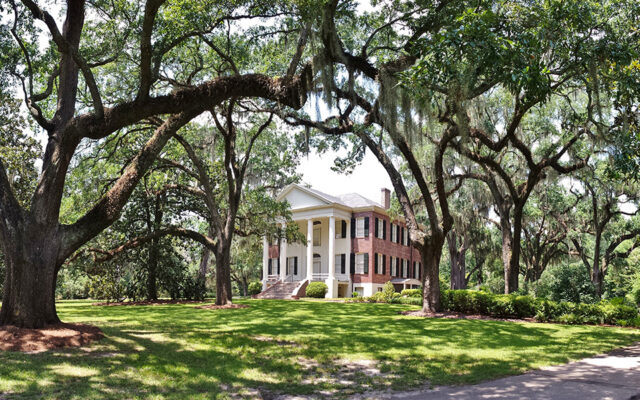 "We are excited for the community to celebrate the holiday season with us at The Grove Museum," Byrd said. "The Grove's Winter Open House gives us and our partner organizations the chance to showcase the great work we do in a festive and family-friendly atmosphere on the museum's grounds."
The event will also feature outdoor activities, lawn games, gallery guides through the Call-Collins House with information and Q&A, and information and hands-on activities from partner organizations.
The Grove Museum engages the public in dialogue about civil rights and American history and preserves the Call-Collins House, which was built by enslaved people in about 1840. It's one of the best-preserved antebellum residences in Florida. The site was listed on the National Register of Historic Places in 1972.
— Babies R Florida —
A pair of Republican lawmakers want to create a state-supported pregnancy and parenting resources website.
Sen. Erin Grall and Rep. Berny Jacques filed bills that would require the Department of Health to contract with a vendor to develop a website that provides information and links to public and private resources for expectant families and new parents.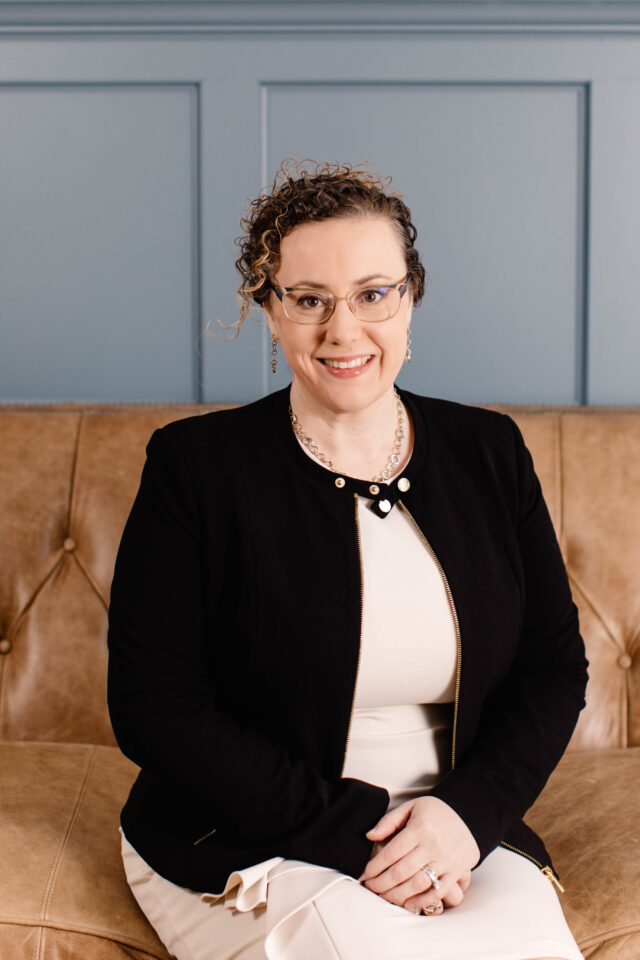 The resources include but are not limited to educational materials on pregnancy and parenting, maternal health services, prenatal and postnatal services, educational and mentorship programs for fathers, social services, financial assistance and adoption services.
The bills — SB 436 and HB 415 — amend the state's maternal and infant health care laws and direct the DOH to work with the Agency for Health Care Administration (AHCA) and the Department of Children and Families (DCF) on the website. The bills require the website to be operational by Jan. 1, 2025.
There is no appropriation in either bill to fund the website. However, the bills make clear that the website must be separate from the agencies' websites and the DOH must contract with an outside vendor for its development.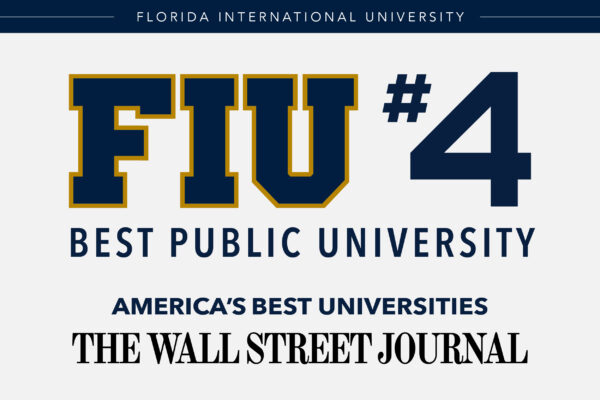 — 'Important step' —
A Florida legislator wants to put restrictions on spankings in schools, including prohibiting it from being used against disabled students.
Rep. Katherine Waldron worked with University of Florida student leader Graham Bernstein, and his colleague, UF alum Konstantin Nakov, to develop HB 439.
The proposed legislation would not only halt corporal punishment against students with disabilities, but it also would require parents of non-disabled children to sign a consent form at the start of the school year and give them the right to opt out. The measure would also mandate that only principals — and not teachers — be allowed to administer corporal punishment.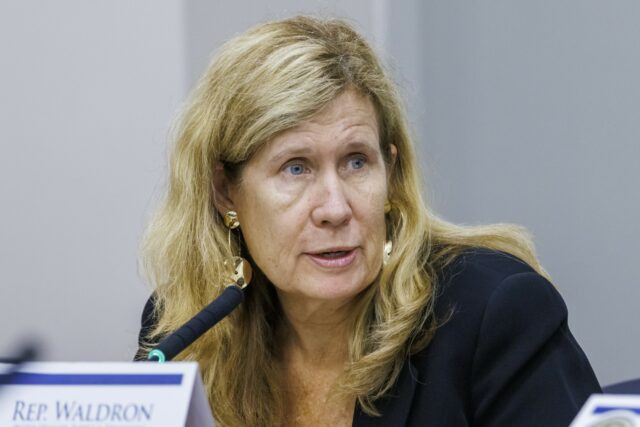 "This bill is an important step in providing parents with the ability to safeguard their children," Waldron said. "It isn't the business of the government to stand in the way of parents when it comes to a topic so personal as the physical discipline of their child."
Bernstein, director of Political Affairs for the Florida Student Policy Forum, says, "This bill continues Florida's strong traditions of protecting disabled kids and safeguarding parental rights."
In sponsoring the bill, Waldron's office noted that research, public records requests and conversations with stakeholders have drawn attention to statistics showing a large number of students with disabilities were administered corporal punishment in smaller and rural counties. For example, in Lafayette County, 68% of students who received spankings were disabled.
Other states that still have corporal punishment have also restricted its use against disabled students.
— Polston makes the neutral list —
Ricky Polston is a member of the American Arbitration Association's National Roster of Arbitrators.
The nonprofit association includes attorneys with extensive subject matter expertise, former federal and state judges, and business owners trained to manage the dispute resolution process fairly and skillfully. These neutrals are bound by AAA-established standards of behavior and ethics to be fair and unbiased.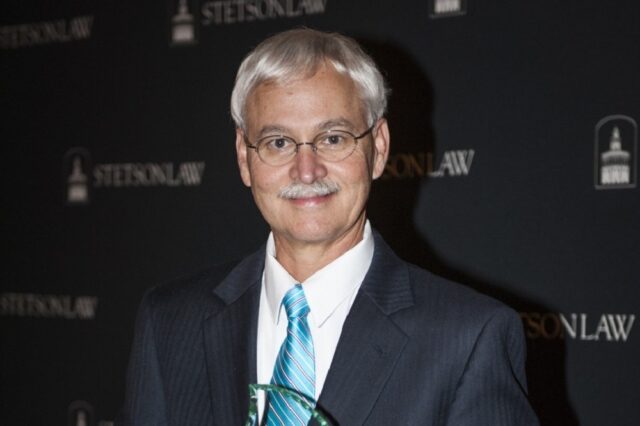 Polston is a partner in the Tallahassee office of Shutts & Bowen LLP and is Chair of the firm's Constitutional Law Section. He was a Florida Supreme Court Justice for more than 14 years and served as Chief Justice from 2012-14. Before that, Polston served as a judge in Florida's 1st District Court of Appeals for eight years.
Polston previously practiced law for 14 years in commercial litigation, various insurance coverage disputes, reinsurance litigation and property tax issues.
Before launching his legal career, Polston practiced accounting with Deloitte Haskins & Sells in Florida for seven years. Polston has been a CPA for 45 years.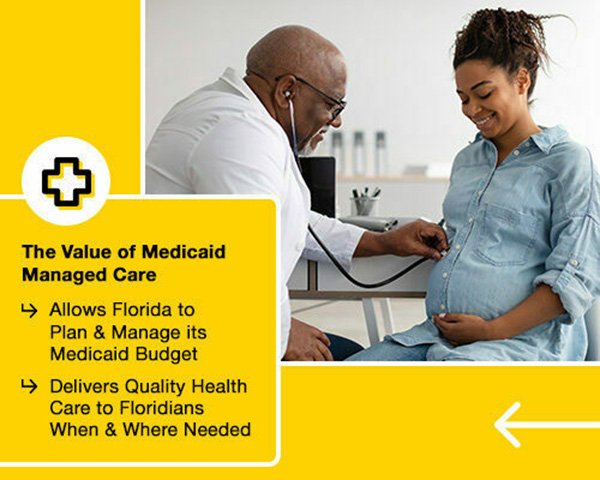 — Way to go —
This week, the state's largest nursing home association announced its Florida Leaders Class of 2024, a group of 22 people who finished a yearlong training program focusing on leadership development and quality improvement principles.
Congratulations to:
— Michelle Baker, Medtrition out of Orlando
— Adra Baldwin, Labelle Health and Rehabilitation Center in Cape Coral
— Dylan Barr, Healthcare & Rehabilitation Center of Sanford in Sanford
— Cory Blackwell, Astoria Senior Living in Winter Haven
— Kalisha Boese, Coquina Center in Ormond Beach
— Jenifer Brown, Haven of Our Lady of Peace in Pensacola
— Jacob Brush, Flagler Beach Health & Rehab in Bunnell
— Naihomi Cruz Pizarro, Courtyards of Orlando Care Center in Orlando
— Christina Devlin, Aston Health in Tampa
— Tia George, Heartland Nursing and Rehabilitation Center in Boynton Beach
— Caitlin Hoyt, Incite Strategic Partners out of Monticello
— Renee Keiek, Specialty Health and Rehabilitation Center in Pensacola
— Debbie Le Grand, Procurement Partners out of Longwood
— Zachariah Legendary, Bristol Care Center in Tampa
— Tasia Lewis, Winter Garden Rehab and Nursing Center in Apopka
— Jaquan Newmones, Viera Del Mar Health and Rehabilitation Center in Viera
— Kasey O'Leary, Topaz Fiscal Services in Dade City
— Nicole Spencer, Menorah Life in St. Petersburg
— Jennifer Swain, Aston Health in Tampa
— Alexa Tryon, The Lodge at Cypress Cove in Cape Coral
— Mike Ward, Pines of Sarasota in Sarasota
— Alexander Weisman, Springtree Rehabilitation and Health Care Center in Sunrise
"The 2024 Class of Florida Leaders represents the next generation of long-term care leaders" said Emmett Reed, Florida Health Care Association CEO. "These individuals have been selected not only for their distinguished leadership abilities but also their commitment to growing the profession and enhancing the care being delivered in our member centers. We are proud to have such a strong group of leaders in our 2024 Class."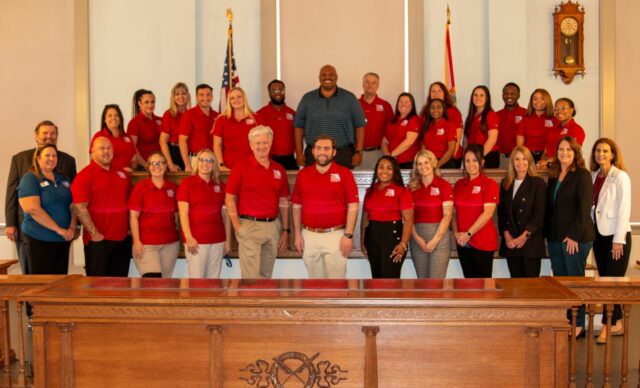 Nearly 200 individuals have completed FHCA's Florida Leaders program since its inception in 2009. The two-day program, which aims to help improve personal and professional skills, kicks off in Tallahassee and includes presentations from state leaders and long-term care experts.
"I applaud these compassionate individuals who are caring for Florida's long-term care residents and taking steps to expand their knowledge, advance their leadership and strengthen their commitment to improving the lives of those entrusted to their care," said Sen. Corey Simon, a Tallahassee Republican.
— Stay vigilant —
The Florida Surplus Lines Association marked International Fraud Awareness Week by reminding Florida business owners to be on the lookout for scams.
Cyber fraud is on the rise, especially social engineering scams, which rely on the victim being talked into giving away sensitive information such as passwords or account numbers.
FSLA urged businesses to proactively understand the evolving landscape of fraud and to recognize the role of specialized insurance, particularly within the surplus lines sector, which can help organizations prevent and recover from such threats.
"Now more than ever, businesses need to be prepared for the evolving tactics of fraudsters," said FSLA partner Bryan Thornton, forensic scientist and Managing Director of Net Reaction.
"Cyber threats, especially social engineering scams and cyber extortion, are on the rise. It is absolutely critical that all businesses take advantage of a combination of best practices to combat these threats. Strong, unique passwords, multifactor authentication on critical services, and a robust backup strategy are essential. Additionally, requiring multifactor authentication on remote desktop services is critical as more and more businesses embrace hybrid work."
In addition to social engineering scams, Thornton urged businesses to be aware of cyber extortion risks, which involve hackers demanding a ransom after encrypting a system and data breach/exfiltration scams, which involve business data theft.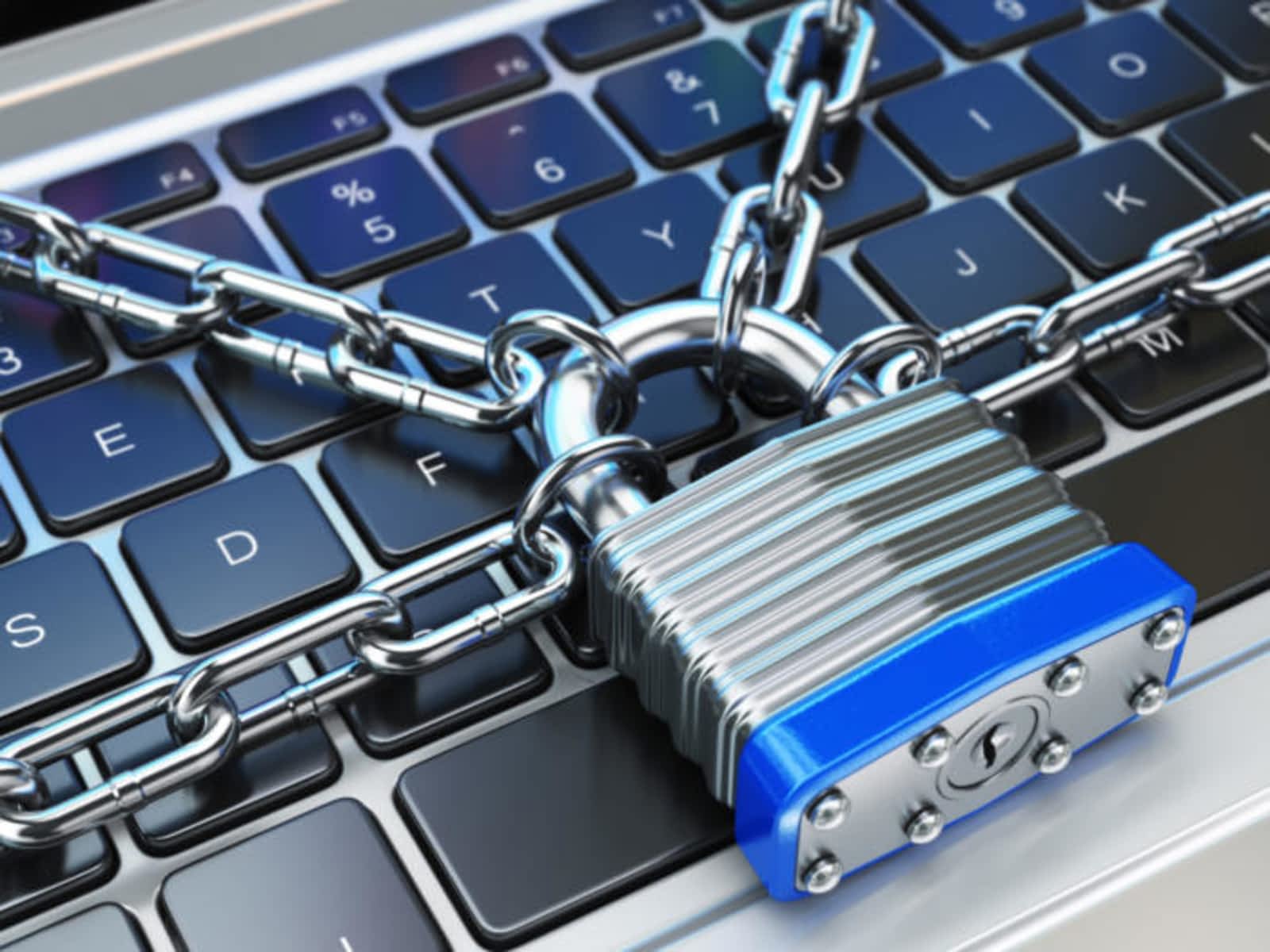 Thornton, who works with businesses to assess data privacy vulnerabilities, emphasized the role of surplus lines insurance in addressing the growing threat landscape.
"The surplus lines insurance industry, including FSLA, has been swift to adapt to the evolving threat of cyberattacks," he said. "As hackers grow more sophisticated, surplus lines insurance plays a crucial role in not only expanding coverage but also providing expertise and support when incidents occur."
Beyond conventional insurance needs such as home, auto or business coverage, certain risks demand "special" insurance, and surplus lines are designed to meet those unique challenges. Surplus lines insurance steps in when traditional carriers lack the ability or specialized expertise to cover specific risks.
FSLA encourages businesses to be initiative-taking, stay informed, and leverage resources to mitigate the risks associated with emerging threats.
Some steps recommended by FSLA: Ensure all email, social media and any service that touches money uses strong, unique passwords; enable multifactor authentication on every important account and, if your provider does not support it, consider moving services; maintain at least three copies of critical data, one of which is securely stored off-site; ensure any remote access requires multifactor authentication before entry is granted; ensure administrative and privileged credentials are limited in scope; and consider using Enterprise Detection and Response programs to detect malicious actors and limit their access.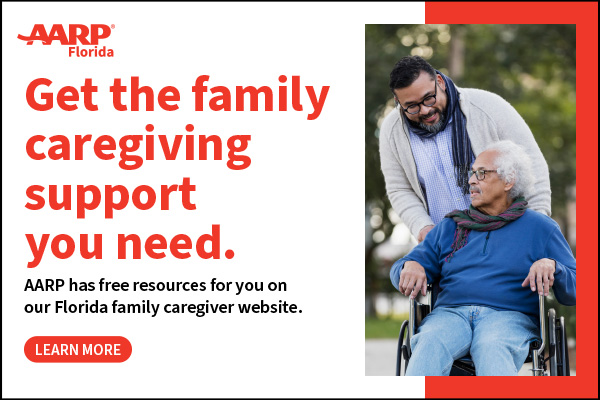 — Watt a day! —
Florida's Capitol was abuzz with EV energy this week when visitors saw firsthand how electric vehicles are supercharging the state.
Electric Vehicle Day at the Capitol allowed visitors to experience the future of transportation and see firsthand how electric vehicles are sparking up the state.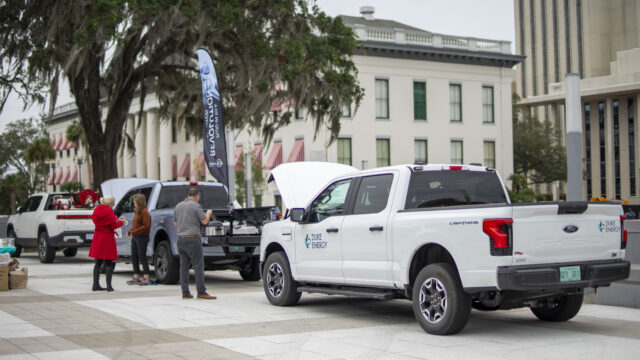 The House courtyard was transformed into a showcase of innovative EVs and on-site experts were there to discuss how electric vehicles are boosting Florida's economy.
Going electric could save Florida drivers an estimated $84.5 billion by 2050, and with 3 million more EV drivers expected on the state's roadways by 2030, it can add countless employment opportunities statewide.
With attendees ranging from legislators to buyers interested in shifting to electric, the event proved that the future is bright for electric vehicles in the Sunshine State.
— Dig in! —
The MolinaCares Accord, in collaboration with Molina Healthcare of Florida volunteers, is partnering with Total Medical Management to help distribute boxes of Thanksgiving food in Miami.
The event starts at 10 a.m. and will be held in the SMC Medical Center, 11373 SW 211 Street. The boxes will be distributed until 1 p.m.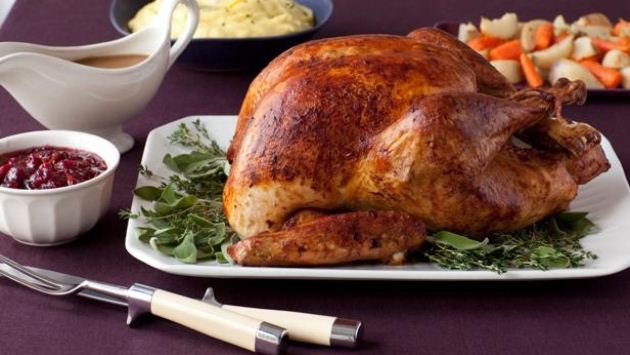 Saturday is the second Thanksgiving event the Medicaid managed care plan hosted in as many days.
On Friday, MolinaCares and Molina volunteers joined St. Matthew's House at its Hope for the Holidays turkey distribution in LaBelle. That event was also supported by FPL, The Salvation Army, and the United Way of Lee, Hendry and Glades counties.
— State of FAMU Law —
Florida A&M University College of Law leaders recently touted accomplishments in community service and pro bono work during the 2023 State of FAMU Law address.
Speakers included leaders from the Women's Law Caucus, the Hispanic Law Student Association, the school's dean and others.
"The State of the FAMU College of Law is only as strong as its relationships with those individuals, agencies, law firms, corporations and organizations that have stood by us over the years," Dean Deidré Keller said during the Wednesday address to dozens of community, business and legal partners, faculty, staff, alumni and other friends of the law school. "Our law students are enriched by your giving spirit and as a result, they are motivated to give back."
The Women's Law Caucus, led by Khadidja Diouf, touted its work in the Parramore Community Garden, a direct source of fresh food for families facing food insecurity.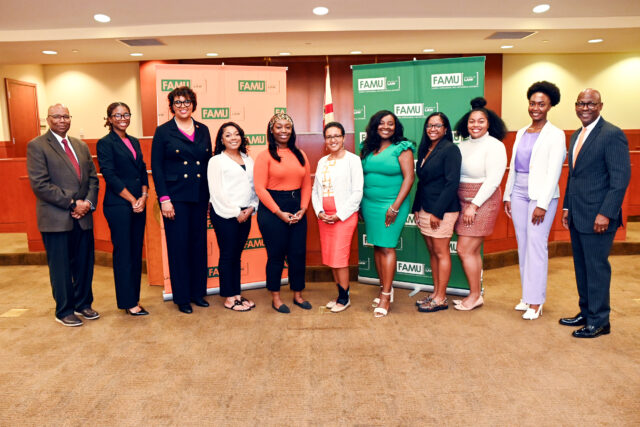 "We are extremely passionate about our community and tending to this community garden is just one way to show we care," Diouf said. "This community has limited access to fresh fruits and vegetables. We are making a difference by supporting this healthy project."
Hispanic Law Student Association President Ana Mata shared her group's work in Apopka, helping local farmworkers.
"It was an opportunity to learn and experience the workday of farmworkers at a nursery, hear about their experiences getting to the United States and their navigation of the immigration system, and learn about the issues that affect the farmworker community," Mata said.
Meanwhile, six Economic Justice Clinic Fellows working with FAMU Law's Legal Clinic served more than 20 clients with business formation, contract review, business reorganization, compliance issues and general business law advising.
In addition to touting the school's own accomplishments, Keller also took the opportunity to thank representatives of the Florida Department of Transportation for a surplus land donation across the street from the law school. The growing college hopes to transition the land on Robinson Street into a much-needed parking lot for overflow traffic.
— Go Nole scholars —
A Florida State University graduate who aims to practice medicine in underserved communities around the globe has earned the prestigious accomplishment of being named a Rhodes scholar finalist.
While he wasn't selected for the Rhodes scholarship this year, Daniel Zuniga — who moved from Bucaramanga, Colombia, to Palm Beach Gardens with his family when he was a teenager — is savoring the moment. Zuniga had to learn English upon arriving in Florida.
"It's a long distance that I've had the chance to walk, and I've done a lot of personal growth," said Zuniga, who graduated summa cum laude with a bachelor's degree in cell and molecular neuroscience in May. "I appreciate having the opportunity to be a student in the United States."
Craig Filar, associate dean for Undergraduate Studies and director of the Office of National Fellowships, said Zuniga epitomizes the character of undergraduate students.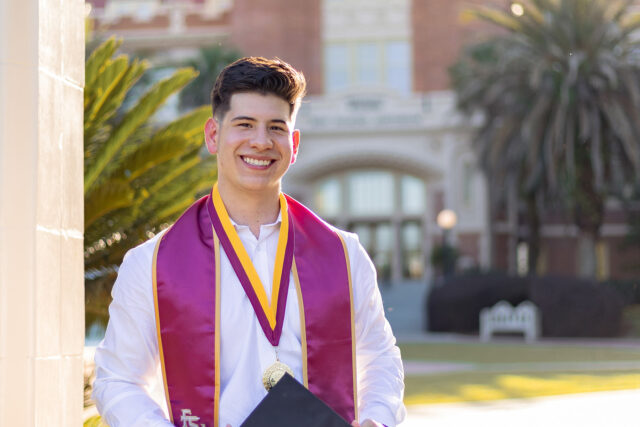 "He is intellectually curious, and he is kind and compassionate and wants to give back to society," Filar said of the Rhodes scholarship finalist. "He's very thoughtful in a very strategic way about how to find problems, solve problems, and institute solutions to these problems. We really couldn't ask for a better representative of our phenomenal student body than Daniel Zuniga."
Zuniga's parents are physicians, and he wants to follow in their footsteps, an interest that was sparked when he was 13 and asked his parents if he could go with them to work with them.
"I had the opportunity to see the settings where they were working or how they would take care of people," he said.
He also saw the hospitals in disrepair and people waiting in long lines for medical care.
"These are communities that don't have the best resources and seeing that people are still working really hard to be able to provide the best care for their patients was touching," Zuniga said.
Now, Zuniga has his eye on working in a medically underserved area.
Florida State has had a total of five Rhodes scholars: Frederick William Buchholtz, 1905; Caroline Alexander, 1976; Garrett Johnson, 2006; Joe O'Shea, 2008; and Myron Rolle, 2009. In addition, FSU had Rhodes scholar finalists in 2009, 2011, 2012, 2017 and 2018.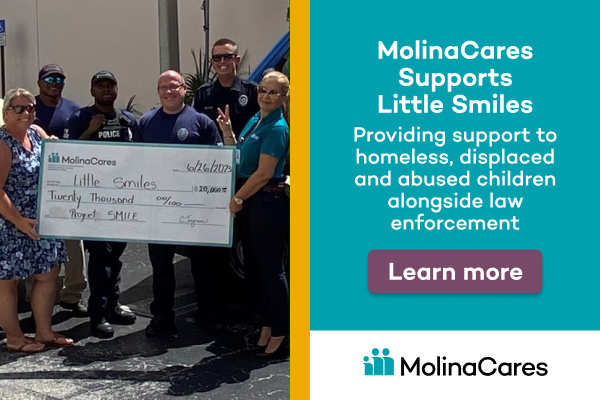 — Capitol Directions —

Ron DeSantis — Down arrow — He's going to lose Florida to Trump. The question is, will he lose it worse than Rubio 2016?
Ron DeSantis, Part 2 — Down arrow — It'd be less hypocritical, and probably more beneficial, to crash Xi's dinner with Iowa farmers.
Drag shows — Up arrow — Bottomless mimosas are back! Just remember to bring a stack of dollar bills.
Hamburger Mary's — Up arrow — Stay fabulous.
Nikki Fried — Crossways arrow — Her strong support for Israel would be more believable if she condemned the anti-Israel rally her party hosted at the Capitol.
Angie Nixon — Down arrow — When even your own leader disavows you, how many others will be eager to join your squad of one?
Blaise Ingoglia, John Temple — Up arrow — Can it apply to the kids who rallied for Richard Spencer, too?
Jason Brodeur — Up arrow — We don't think crypto bros even pay taxes, but we'll take the discount.
Tyler Sirios — Up arrow — When he orders a rare steak, he asks to hear the moo.
Dana Young — Up arrow — So, can we stop trying to defund VISIT FLORIDA yet?
NAACP — Down arrow — That travel advisory didn't work quite as planned.
Recess — Down arrow — Moms for Liberty, your redemption arc could start here.
Disney — Up arrow — Lest you forget, the Mouse will both outpace and outlive you.
Robert Coker — Up arrow — Queue up the lifetime achievement awards!
Matt Dixon — Up arrow — Based on early reviews and excerpts, it's better than the 2023 Packers.
FSU — Up arrow — It's getting plenty of road wins. Now it's time for a Rhodes win.
Raising Cane's — Up arrow — Chicken for a cause.
Donna Adelson — Down arrow — The last flight to Ho Chi Minh City is delayed indefinitely.