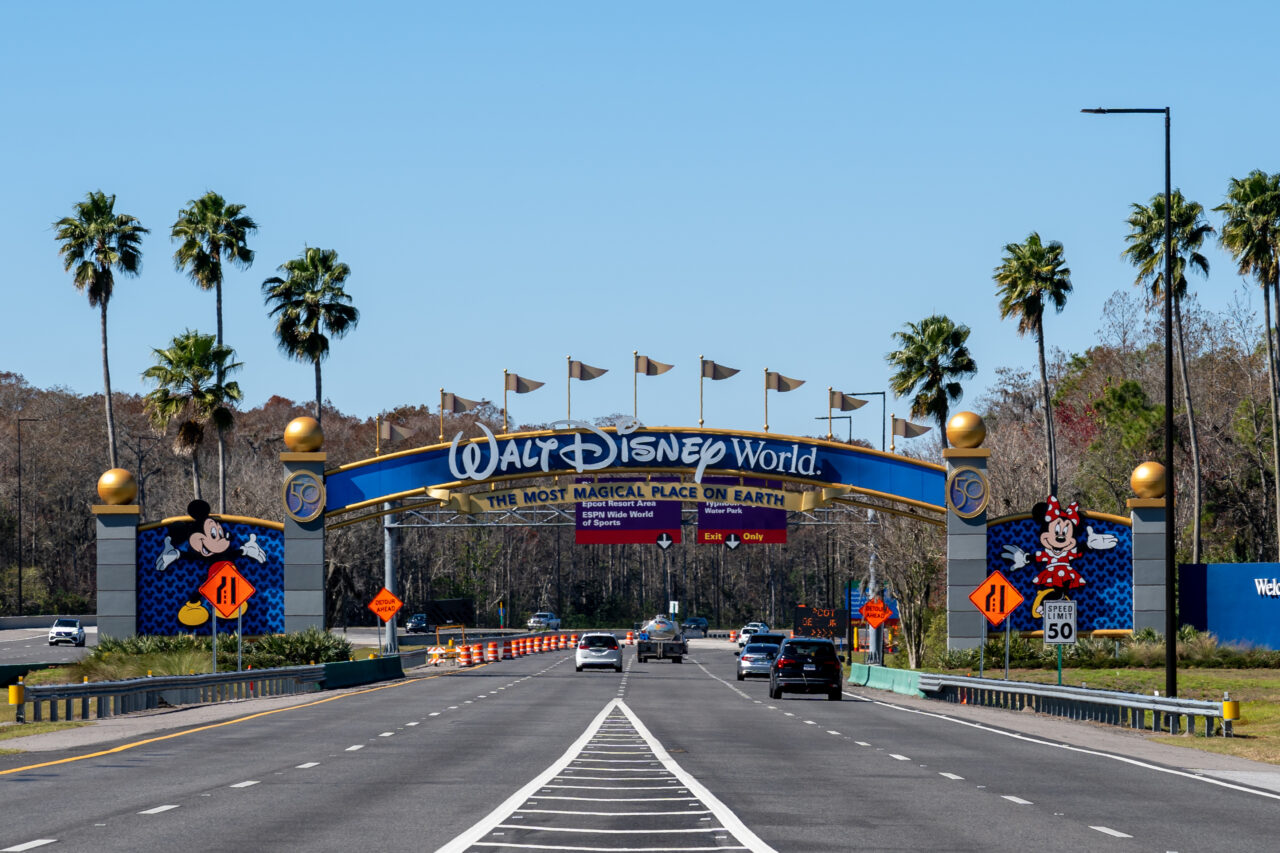 A Disney-commissioned economic study says the company has a $40B impact in Florida.
If Walt Disney World teleported out of Florida, the state's unemployment rate would rise from 3% to 5.4% — that's how powerful the theme park is to the state's labor face, according to a Disney-commissioned study that said the company left a $40.3 billion economic impact on Florida last year.
"Disney is an economic catalyst to the state of Florida generating billions in economic activity, either directly, or indirectly through its supply chain and the spending of employees," said Adam Sacks, President of Tourism Economics, a division of Oxford Economics that's done similar studies for Visit Orlando, VISIT FLORIDA, the Jacksonville Jaguars and other companies.
"Disney is also vital to the funding of public services, as it generated taxes of $6.6 billion in 2022, including state and local taxes of $3.1 billion."
The findings came out Tuesday, the week of the 58th anniversary when Walt and Roy Disney famously announced Disney World at an Orlando press conference and during the same time when thousands are in town for the annual IAAPA (International Association of Amusement Parks and Attraction) Expo.
Disney's reminder of its major economic flex also comes amid the company's heated battle with Gov. Ron DeSantis and state Republicans that ended up with a pair of ongoing lawsuits.
Disney World is practically a big city. The 40-square mile footprint is the home to four theme parks — including Magic Kingdom, the world's No. 1 theme park with an estimated 17 million visitors in 2022 — and more than 25 resort hotels, two water parks and the Disney Springs entertainment complex. Disney also runs the popular Disney Cruise Line and Disney Vacation Club.
The economists questioned: What would happen if there was no Disney in Florida? What would be lost? Hired by Disney, they had access to the company's financial and operations information, employee wage numbers and visitor survey data to know how much guests spend on their vacations. The economists also used other publicly available data to study the supply chain and how that generates additional taxes, wages and jobs.
According to Disney and Oxford Economics, Disney's workforce was 82,000 in Florida in 2022. Indirectly and directly, Disney created 263,000 jobs in the state last year — or 1 out of every 32 jobs. The study did not discuss how much those jobs paid. (Earlier this year, Disney World's largest union coalition approved a new contract to raise starting wages to $18 an hour in 2024 for new employees.)
Disney also hired 2,500 small businesses based in Florida last year who did work from painting Magic Kingdom's Cinderella Castle, supplying food and other work.
"The numbers speak for themselves on why Disney is so important to fueling jobs, the economy and tourism throughout our region, and the future investments we're looking to make will continue to provide even more opportunities for Floridians," said Walt Disney World Resort President Jeff Vahle.
The economic study comes months after Disney CEO Bob Iger highlighted the company's economic value to the state as DeSantis has regularly brought up his fight against "Woke Disney" on the campaign trail for President.
"Any action that thwarts those efforts simply to retaliate for a position the company took sounds not just anti-business, but it sounds anti-Florida," Iger said in April. "I'll just leave it at that."
Disney has accused state Republicans of retaliating against the company for speaking out against Florida's Parental Rights in Education law, known by critics as the "Don't Say Gay" law. Republicans countered Disney had unchecked political power and the changes were necessary.
A Republican-majority state Legislature passed laws this year that allow state regulators to inspect Disney World's monorail for the first time and gave DeSantis the power to appoint allies to the government board previously controlled by Disney on what's now called the Central Florida Tourism Oversight District.