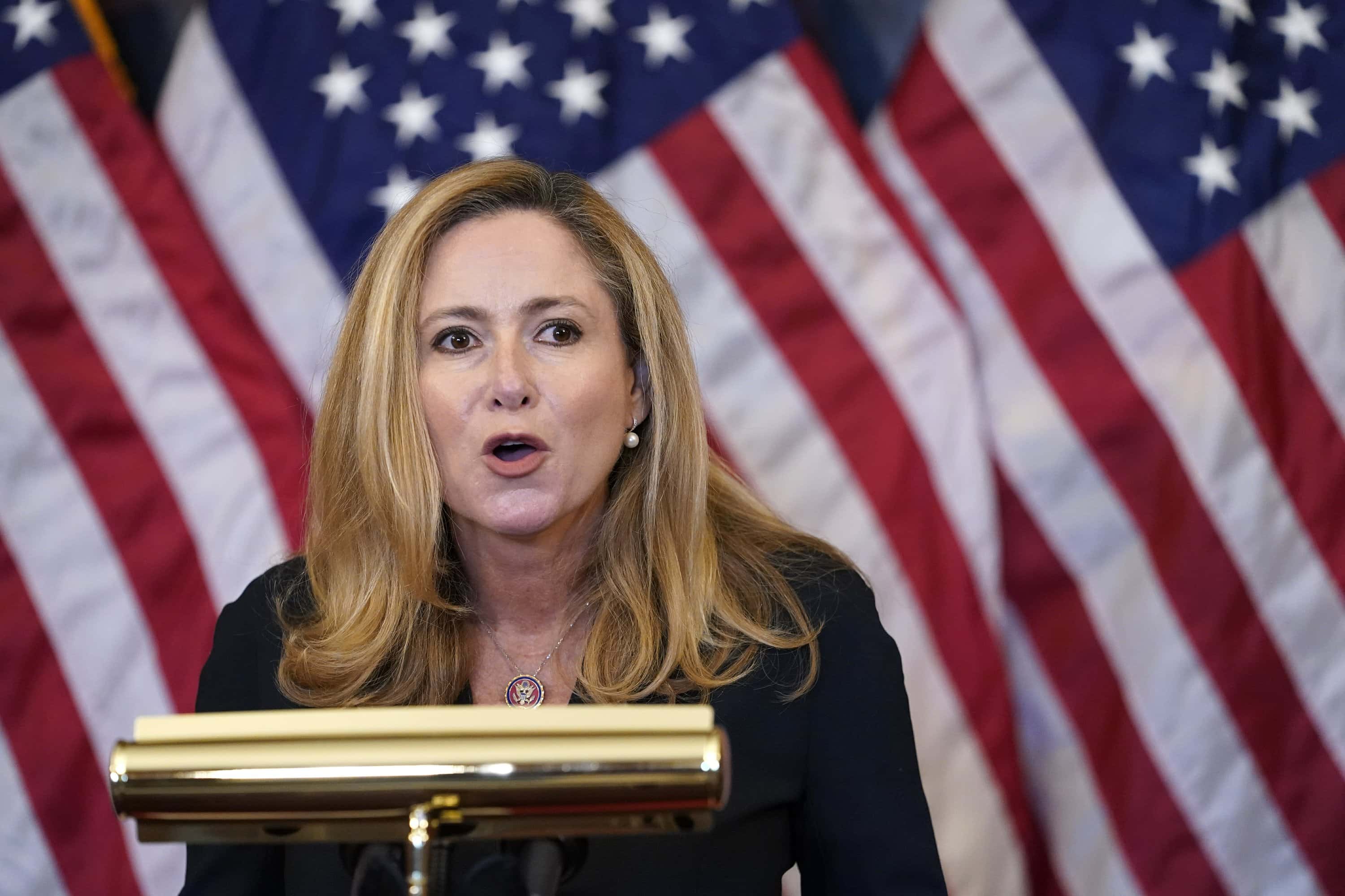 The National Committee to Preserve Social Security & Medicare PAC criticized Rick Scott's record on the programs.
As Democrats hammer U.S. Sen. Rick Scott on Social Security, a PAC focused on the issue endorsed one of his opponents.
The National Committee to Preserve Social Security & Medicare PAC endorsed former U.S. Rep. Debbie Mucarsel-Powell, the most prominent Democrat challenging Scott's reelection.
"Florida seniors deserve a Senator who will defend their earned benefits, not threaten them," said Max Richtman, president and CEO of the National Committee. "In Congress, Debbie Mucarsel-Powell earned a 100% voting record from the National Committee for fighting to protect and enhance Social Security and Medicare."
Former U.S. Rep. James Roosevelt, a son of former President Franklin Roosevelt, founded the political committee in 1982 . As its name suggests, the committee has been dedicated to preserving the New Deal-era programs of Social Security and Medicare.
The popular programs have notably been at the center of Democratic attacks against Scott, particularly since he issued an agenda before the Midterms targeting long-standing federal programs. His "Rescue America" plan initially called for the sunset and review of all federally funded programs after five years, which President Joe Biden characterized as a threat to Social Security.
Scott eventually revised his plan to make clear he did not feel a need to review Social Security. But political opponents, including the National Committee, said the initial plan showed Scott's real agenda.
"Senator Rick Scott's record on these crucial programs could not be worse, including his original proposal to sunset Social Security, Medicare, and other crucial federal programs after five years," Richtman said. "That is why the National Committee to Preserve Social Security & Medicare PAC is proud to endorse Debbie Mucarsel-Powell for United States Senate."
Mucarsel-Powell welcomed the support.
"The choice in this election couldn't be clearer: Rick Scott wrote the plan to put Social Security and Medicare on the chopping block, while I wrote the bill to expand Medicare," the Miami Democrat said. "Americans work their entire lives so they can have a comfortable retirement — their hard-earned benefits shouldn't be taken away by self-serving politicians.
"I'm so honored to receive this endorsement and I look forward to protecting Floridians' Social Security and Medicare benefits in the Senate."
The National Committee historically has supported mostly Democrats, but also some Republicans, according to spending tracked by Open Secrets. However, the committee has only supported Democrats since the 2014 election cycle.