Sunburn — The morning read of what's hot in Florida politics.
By Peter Schorsch, Phil Ammann, Mitch Perry and Jim Rosica.
"I haven't made a decision about my (political) future," Gov. Rick Scott told reporters after this week's Cabinet meeting in the Capitol.
That was in response to a question about whether he took "any lessons" from Democrat Doug Jones' win against Republican Roy Moore in deep-red Alabama for a U.S. Senate seat.
Tuesday was the special election to replace former Sen. Jeff Sessions, who became U.S. Attorney General under President Donald Trump.
Jones, a federal prosecutor, bested Moore, a former judge accused of trying to date teens when he was in his 30s, by 1.5 percent of the vote.
Scott, term-limited as governor next year, is widely expected to challenge Democrat Bill Nelson for his U.S. Senate seat.
Did he think, he was asked, the majority of Alabama voters were swayed by the accusations of bad behavior against Moore, or was there something else at work?
Scott answered with his characteristic bob-and-weave move: "You can talk to pundits about what they think about it," he said.
— SITUATIONAL AWARENESS —
— @LedgeKing: .@POTUS on @marcorubio threat to vote no on tax bill because child tax credit too meager: "I think he'll get there. He's really been a great guy, very supportive," POTUS said. "I think that Sen. Rubio will be there, very shortly."
— @PeterBakerNYT: After leaving White House, Omarosa Manigault Newman tells @abcnews: "I have seen things that have made me uncomfortable, that have upset me, that have affected me deeply and emotionally, that has affected my community and my people."
— @Netflix: We're disappointed in the decision to gut #NetNeutrality protections that ushered in an unprecedented era of innovation, creativity & civic engagement. This is the beginning of a longer legal battle. Netflix stands w/ innovators, large & small, to oppose this misguided FCC order.
— @MayorLevine: This shameful decision today by the @FCC and @AjitPaiFCC only serves to take power away from people all around the world, and place it in the hands of a few broadband providers.
— @Fineout: For the record @FLGovScott said yesterday that he had not yet made up his mind on a run for U.S. Senate. … and it seems there was one reporter in the last few months who kept saying Scott running was not a done deal. … That said – Scott's decision to not seek the chairmanship of @The_RGA was a signal that he was serious about mounting a bid. In other words, he could be too busy in 2018 to help get others elected
— @MattGaetz: (on running for U.S. Senate if Scott doesn't run): Absolutely not. I'd be begging @RepBrianMast to run. He's one of the most inspiring people I've ever met.
— @Jay_Fant: Ashley Moody's record must make her Clinton mentors proud. I bet they get together at fundraisers and giggle about her suit against @TheRealDonalTrump. The liberal force is strong with this one.
— @PeterSchorschFL: Want to know when @FLSenate special master will release his findings in @JackLatvala case? Well, @politicofl's holiday party is Friday night. And most of the @Fla_Pol team will be headed out of town on holiday excursions. So bank on Friday at 4:59 p.m.
***Today's SUNBURN is brought to you by Spectrum Reach, the marketing platform of choice, connecting you to your target audience on TV, digital and mobile. With access to our powerful data and insights, solutions for every screen, and the best programming content on the top 50+ networks, we'll help you reach the right customers for your business. SpectrumReach.com #NeverStopReaching***
— TOP STORY —
"Marco Rubio to vote against GOP tax bill unless tax credit for working poor is expanded" via Jeff Stein of The Washington Post — "I understand that this is a process of give and take, especially when there's only a couple of us fighting for it, the leverage is lessened," Rubio said in the Senate. "But given all the other changes made in the tax code leading into it, I can't in good conscience support it unless we are able to increase [the child tax credit], and there's ways to do it, and we'll be very reasonable about it." Sen. Mike Lee, Rubio's partner in pushing for the expanded child tax credit, is undecided on whether to support the Republicans' final tax bill, according to a Lee spokesman. Rubio and Lee want to allow millions of families who pay payroll taxes but do not earn enough to pay income taxes to claim the expanded credit. The change they are now pushing would expand the credit by $80 billion over 10 years, a smaller change than they proposed for the Senate bill.
— CAPITOL INSIGHT —
"The Florida House Speaker who bashes special interests spends their money lavishly — and won't apologize" via Adam C. Smith of The Tampa Bay Times — (A) big part of the cigar-loving House speaker's war against special interests has involved taking and then spending their money to fly on private planes, dine at pricey restaurants and buy thousands of dollars worth of cigars. He makes no apologies, saying it's all part of the fundraising process that ensures true, blue conservative Republicans control the Florida House of Representatives. "If you waste money in politics, chances are you don't win campaigns, especially the tough ones," the Land O'Lakes Republican said, brushing off questions about political spending that sometimes seem more in line with the Kardashians than with a champion of fiscal conservatism.
"Jeff Brandes wants privacy despite Echo's, Google Home's listening" via Mitch Perry of Florida Politics — It's time to deal with privacy in the age of Alexa, Sen. Brandes says. The St. Petersburg Republican has filed legislation to protect the expectation of privacy in the use of cellphones and other microphone-enabled household devices. The surge in sales of "smart speakers" like Amazon's Echo, with its "Alexa" cloud-based voice service, and Google Home has caused some civil libertarians to express privacy concerns. Brandes' measure requires law enforcement to get a warrant before searching communications and location data contained in such devices.
"Dana Young, Jamie Grant seek high-tech transit options" via William March of the Tampa Bay Times — Sen. Young and Rep. Grant, Tampa Republicans, have filed legislation to divert $60 million from the Orlando-area Sunrail project and use it to foster high-tech transit projects in the Tampa Bay area and Miami. The money, to be matched by private or local government money, would be used to spur use of "emerging technology-driven solutions" which "will revolutionize transportation in ways unforeseen just a few years ago," said a statement from Young. Those could include hyperloop trains, autonomous "rail buses" guided by roadway sensors, ride-sharing networks and autonomous vehicles — but not traditional bus or rail mass transit. "That's where the future is headed," Young said. The money won't come until 2021, to avoid harming Sunrail, she said — $25 million each for Miami and the Tampa Bay Regional Transportation Authority, and $10 million elsewhere.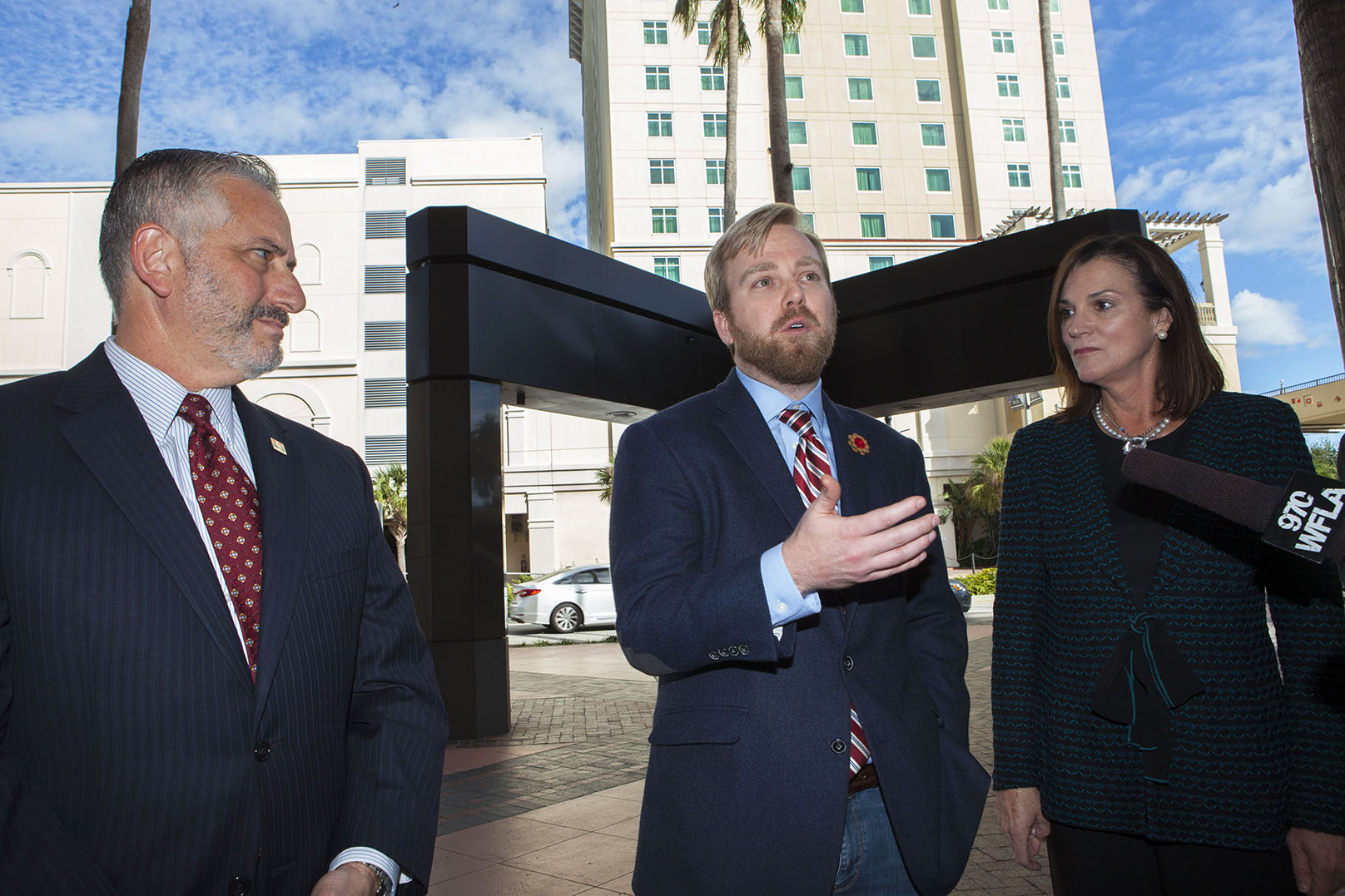 "Offshore drilling ban clears constitutional review panel" via Jim Rosica of Florida Politics — Offshore drilling for gas and oil would be banned under a proposal that cleared a Constitution Revision Commission committee on Thursday. The General Provisions Committee OK'd the proposal (P 91) on a 5-2 vote, though not after opposition from — unsurprisingly — petroleum industry interests. That piqued the ire of committee chair Jacqui Thurlow-Lippisch, who filed the proposed constitutional amendment … "I am not going to ask to TP this," she said, referring to a temporary postponement, a procedure often used when a sponsor gauges a loss in support. "My job is to speak for the citizens of Florida … Let them have (offshore drilling) in New Orleans, let them have it in Mobile. We don't need it here."
"School board term-limit proposal heads to full CRC" via Ana Ceballos of Florida Politics — The proposed change to the state constitution would limit school board members to eight consecutive years in office — the same as Florida legislators. Commissioner Erika Donalds, who is sponsoring the proposal, said the change to the state constitution would better represent the "will of the people." Those opposing the change, however, called it an unnecessary and unfair proposal that would "deploy a tool to fix a problem that doesn't exist." Ruth Melton, the director for the Florida School Board Association, said the measure is not necessary because school board elections are "nonpartisan" and only have "real people with real ideas" running for a seat.
"Voters could decide tobacco, 'certificate of need' issues" via Christine Sexton of the News Service of Florida — A panel of the Florida Constitution Revision Commission approved separate proposed constitutional amendments that would alter how much money is set aside for anti-smoking programs and eliminate long-standing state regulations about the construction of hospitals and nursing homes. Florida receives money each year as part of a landmark 1997 multibillion-dollar settlement with tobacco companies. Part of that money is dedicated to anti-smoking programs, including an advertising and marketing campaign that currently receives $23 million a year. This requirement was put in the state constitution at the urging of anti-smoking and health groups in 2006 after legislators cut funding to the program … the commission's General Provisions Committee also backed a proposed constitutional amendment that would eliminate "certificate of need" regulations for health care facilities. The proposal would prohibit the state from limiting the number of hospitals, nursing homes, hospices, or intermediate care facilities for individuals with disabilities.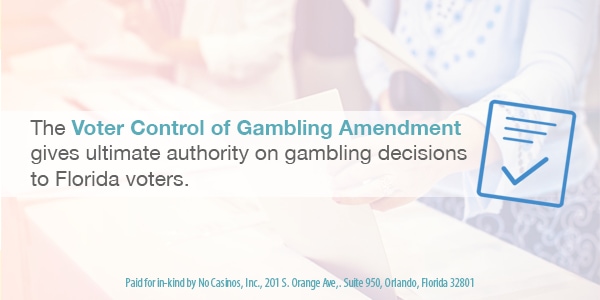 — NOTES FROM THE CAMPAIGN TRAIL —
"Corcoran committee continues raking in cash" via The News Service of Florida — After raising more than $750,000 in November, House Speaker Richard Corcoran's political committee continued pulling in cash during the first week of December. Corcoran's Watchdog PAC raised at least $113,000 from Dec. 3 to Dec. 5, according to a list of contributions posted on its website. Large contributions in early December included $40,000 from MHM Services, Inc., a Virginia-based health care company; $20,000 from the Florida Prosperity Fund, a political committee linked to Associated Industries of Florida; and $15,000 from the brewing giant Anheuser-Busch Companies, according to the website. Watchdog PAC raised $753,700 in November and had nearly $4.69 million in cash on hand as of the end of the month, a finance report filed with the state Division of Elections shows.
"Jeremy Ring gets nods from mayors Buddy Dyer, Jack Seiler in CFO race" via Scott Powers of Florida Politics — "With Jeremy, Floridians have a real opportunity to transform the way our State does business," Dyer said in a news release. "His unique business background and his innovative approach combined with a real record of delivering higher paying jobs are exactly what Tallahassee needs right now." Both Dyer and Seiler are, like Ring, Democrats. Ring faces Republican incumbent Florida CFO Jimmy Patronis heading toward the 2018 election. Patronis has over $1.15 million cash on hand. Ring has $113,000 cash on hand.
"Gus Bilirakis backs Ed Hooper for Florida Senate" via Florida Politics — "I am excited to have a partner to work with in Ed Hooper. I know of few better prepared to work on the issues important to Tampa Bay area citizens. Ed has dedicated his career to public service, especially helping our first responders and heroic military servicemen and women," Bilirakis said. "I look forward to working with Ed to ensure that our communities are the best places to work, live and play. I am proud to support him as the next Senator for Florida District 16." Hooper touted the endorsement from Bilirakis as well as his fundraising numbers for November, which showed him with $60,000 in new money between his campaign and committee accounts.
"Jason Brodeur continues to rake in cash for 2020 Senate bid" via Scott Powers of Florida Politics — Brodeur continues to rake in campaign finance money for his 2020 bid, raising $19,229 for his official campaign and another $35,000 for his independent political committee in November. Brodeur leads all Central Florida state Senate candidates even though the election he's shooting for is three years away. He now has raised more than $196,354 in his campaign fund, with $123,352 left after expenses, and another $1.3 million raised in Friends of Jason Brodeur Political Committee, with about $300,000 in that bank account Dec. 1. He is aiming for the seat being vacated by Republican state Sen. David Simmons in Seminole County.
— STATEWIDE —
"Health insurance sign-up deadline extended in Florida" via The Associated Press — Floridians have two extra weeks to sign up for health insurance through the Affordable Care Act. The Trump administration shortened the enrollment period this year by six weeks. It was supposed to end Friday, but federal authorities granted Florida an extension due to the busy hurricane season. Florida has led the way in the number of sign-ups for years. Federal health officials say more than 1 million people in the Sunshine State have signed up so far this year. More than 4.6 million people have enrolled this year nationwide.
" 'We decline': Court tosses challenge to Rick Scott's appointment power" via Jim Rosica of Florida Politics — Saying the issue wasn't ready for judicial review, the state's highest court Thursday dismissed a challenge to Gov. Scott's power to appoint three new justices on his last day in office in 2019. In a 6-1 decision, the Florida Supreme Court said it couldn't step into the controversy because the governor hasn't taken any action yet. The three justices who are retiring and will be replaced took issue with the decision, though two of them agreed with the result. The third called Scott's intentions "blatantly unconstitutional." The League of Women Voters of Florida and Common Cause filed the case in June. Their unstated concern was that Scott, a Naples Republican, would pack the court with more conservatives.
"Pam Bondi's Rod Rosenstein defense gets pushback during Sean Hannity interview" via Matt Dixon of POLITICO Florida — "I know Rod. I've dealt with Rod, and I've only had completely ethical dealings with Rod," Bondi said. The Hannity interview came the same day Rosenstein testified before the House Judiciary Committee following the release of text messages uncovered as part of the probe that showed FBI agents — now removed from the investigation — making negative comments about Trump. Bondi initially said that anyone who made critical comments of Trump should be "wiped off the case," but at the outset of the interview did not call for an end to the Mueller investigation. Sebastian Gorka pounced on those comments, directly refuting Bondi. "I have to disagree with Pam," he said. "It's not about replacing individuals; it's about dissolving the team," he said. Bondi tried to strengthen her answer, calling for the dismantling of Mueller's team. "Sebastian, you used much better words than I — that team needs to be dissolved," she said. "I guess I'm holding out hope that Rod Rosenstein, after listening to him testify, that he is having that entire team investigated," Bondi said.
"Gambling regulators dealt blow in license dispute" via the News Service of Florida — Gambling regulators were wrong to try to take back a South Florida jai alai license they claimed was issued by mistake, an administrative law judge ruled this week. The issue surrounds what is known as a summer jai alai permit … Summer Jai-Alai Partnership, known as "Summer Partners," decided to move its operations … Transferring from one county to another isn't allowed, the regulators argued. But siding with Summer Partners attorney John Lockwood, Administrative Law Judge Robert Meale ruled Tuesday that nothing in law bans licenses from being relocated across county lines, so long as the operations stay within 35 miles of the original location of the permit. "A government agency cannot just take away a license because they changed their mind," Lockwood said. The decision was the latest in a series of setbacks for gambling regulators.
"Joe Redner's Florigrown files mammoth medical marijuana lawsuit" via Jim Rosica of Florida Politics — An epic 238-page lawsuit filed by Joe Redner's Florigrown company — replete with references to Encyclopedia Britannica, ancient Roman medical texts and the Nixon White House tapes — alleges that the state is failing its responsibility to carry out the people's will when it comes to medical marijuana. The complaint was filed Wednesday in Leon County Circuit Civil court … The latest action adds to the growing amount of litigation over medical marijuana, which has state lawmakers concerned it's interfering with the department's ability to process vendor licenses and patient ID cards, among other things … Florigrown, which had been denied the ability to be a medical marijuana treatment center, says the state is shirking its duties under the constitutional amendment passed last year that authorizes medical marijuana, and in regulating the drug under state law.
"Fish, gunfire, blood and laughter: Details revealed in shark-dragging case" via Carlos Munoz and Tim Fanning of the Sarasota Herald-Tribune — As the blacktip shark was caught and dragged toward the 22-foot Aquasport center console vessel anchored near Egmont Key in Hillsborough County, one of the four fishermen pulled out his phone to record a Snapchat video. The captain of the boat pulled out his .38 revolver and fired a round into the left side of the shark's head, near the gills. Blood oozed into the water, and the shark tried to flee. All the fishermen could be heard on video celebrating and laughing. This video and many others obtained by the Florida Fish and Wildlife Conservation Commission during a four-month investigation into a viral video of a shark being dragged behind a boat at high speed during the summer resulted in third-degree felony animal cruelty charges against three men — two from Palmetto and one from Bradenton. The charges are punishable by up to five years in prison and a fine of up to $10,000.
"FSU head: No timetable to resume Greek life after frat death" via Joe Reedy of The Associated Press — John Thrasher says he will evaluate the suggestions of many groups and hopes to have more definitive ideas on how to proceed by the end of January. Thrasher suspended all Greek activities on campus Nov. 6, three days after the death of Andrew Coffey, a 20-year old junior who was a pledge at Pi Kappa Phi. Since Florida State's announcement, Texas State, Ohio State and Michigan also have issued suspensions of Greek activities either due to a student's death or incidents involving fraternities and sororities. Florida State's fall semester concludes this week.
"SpaceX finally sets maiden launch of Falcon Heavy: January" via Scott Powers of Florida Politics — The Falcon Heavy, essentially three Falcon 9 rocket boosters together, is designed to be the most powerful rocket the world has seen since NASA retired the Saturn V in 1973. The Falcon Heavy is designed for both heavy-payload Earth orbit missions and deep-space missions, capable of reaching the farthest depths of the solar system. And like the Falcon 9 rocket, the Falcon Heavy was conceived as taking astronauts into space at one point. SpaceX founder Elon Musk has proposed using it for the company's privately-run mission to get astronauts to Mars. SpaceX has not announced a specific date yet for the debut launch, which is being called a demonstration mission. But the company announced the blastoff is being targeted for January. Should weather permit, the rocket's ascent should be visible through most of the Florida peninsula.
— VICE —
Times are changing, according to a recent Florida Trend report.
There are nuances in gambling, strip clubs, prostitution and bootlegging. With some of those nuances, perhaps there is a change in the collective attitude toward vices.
The four-part report also gives an interesting glimpse of black market activities in the state. But take note: While modern bootlegging might not hold a candle to what it was in the early 20th century, it's still just as illegal.
— By the numbers: Arrests for prostitution in Florida dropped 82 percent between 2000 -2016. Between 1990 and 2016, gambling arrests fell 90 percent. Arrests for liquor law violations fell from 40,791 in 1990 to 7,829 in 2016.
— Florida Trend claims legal gambling has "all but driven out illegal gambling." It also claims law enforcement agencies "tend to agree that the focus needs to be ongoing after pimps and human traffickers while getting prostitutes drug, job or other counseling.
— Racinos — facilities that allow betting on races and casino-type games — netted $545.95 million in 2016.
— CAPTURING PUERTO RICO —
A recent Bloomberg Businessweek feature story is one of the most detailed journalistic accounts of Puerto Rico post-Hurricane Maria. It's a must-read, especially as it's being discovered that the crisis in Puerto Rico has not been reported to its fullest, deserving extent.
The writer had made two trips to Puerto Rico since the storm, traveling there a week after the hurricane made landfall, "when the sole focus of the relief effort was triage, and when everyone was trying to grade the Federal Emergency Management Agency's response in distributing food and water, tending to the wounded, and helping restore electricity," and in November, when nearly everyone "agreed that the future of Puerto Rico depends on more than simply mending what Maria destroyed."
The story jumps between spotlighting Orlando Gonzalez, a young featherweight boxer, and highlighting the unique rebuilding efforts taking place on the island. It also points out the contrast between natives and those who lived on the island because of Act 20/22, which aimed to turn the island into a tax haven for financial-services companies.
— An excerpt: "Puerto Rico's isolation, the fragility of its infrastructure, its status as a dependent child of the U.S., its dire financial outlook — all of it would combine to make the island's prospects for recovery far more challenging than those of places like Texas, or Florida, or even New Orleans."
— Nearly three months after the storm, more than half the island is still without power. "Normality sporadically peeks out from it all — on a street with a string of working stoplights, in an air-conditioned hotel lobby — then quickly retreats, as if ungraspable."
— Small-business advocacy group Centro Unido de Detallistas estimated around two-thirds of Puerto Rico's small businesses have been closed since Maria, and up to 40 percent of them might never reopen.
— Following the storm, Gonzalez took daily trips to fill water jugs at the Ojo de Agua, a natural spring that was a principal water source for conquistadors in the 15th century.
— Gonzalez on what Puerto Rico needs: "Someone who's educated and experienced and interested in making sure the people who live there get a fair deal."
***Nursing home care is better in states with a Certificate of Need process, because it ensures seniors have access to the right type of care where in the areas they need it most. The best way to ensure a high-quality long-term care sector that balances the need for nursing home care and home and community-based services is to preserve Florida's Certificate of Need process. That's why everyone who cares about Florida's elders should reject the Constitution Revision Commission proposal to eliminate Certificate of Need in Florida.***
— MOVEMENTS —
"Ethics commission: Greg Steube had no conflict sponsoring bill written by his law firm" via Matt Dixon of POLITICO Florida — The Florida Commission on Ethics ruled earlier this month that there is "no probable cause" that Steube had a conflict when sponsoring 2013 legislation that was written by a member of his law firm because the bill was not specially crafted to benefit the firm. A report outlining the commission's investigation appears to contain statements that are directly at odds with other publicly available comments, and show there was concern that Steube's firm could benefit from the bill. But the commission decided there was no conflict and tossed a complaint filed against Steube. The proposal, which Steube sponsored as a member of the Florida House, set up a legal framework so that local governments could contract with private companies to help build infrastructure, a relationship known as a "Public-Private Partnership" — P3 for short.
— WEEKEND TV —
Black Almanac with Dr. Ed James on WWSB, ABC 7 in Sarasota: "How the Alabama African-American vote made Doug Jones a U.S. Senator" with political analyst Dr. Lawrence A. Miller.
Facing South Florida with Jim DeFede on CBS 4 in Miami: The Sunday show provides viewers with an in-depth look at politics in South Florida, along with other issues that affect the area's citizens.
Florida This Week on Tampa Bay's WEDU: Panelists this week include PolitiFact Deputy Editor Katie Sanders, legislative assistant Jason Holloway, independent journalist Joe Brown, a Clearwater Mayor George Cretekos.
In Focus with Allison Walker-Torres on Bay News 9: A discussion on Florida's Constitution Revision Commission members discuss which revisions to Florida's constitution the public and lawmakers would like to see. Joining Walker-Torres are Carlos Beruff, CRC chair; commissioners Frank Kruppenbacher and Patricia Levesque; Dr. Aubrey Jewett, UCF Political Science professor.
Political Connections on CF 13 in Orlando and Bay News 9 in Tampa/St. Pete: Mayor Buddy Dyer discusses the development plan for Orlando through the next several years and into the coming decades, including whether the infrastructure can handle the projected growth; PolitiFact's Truth-O-Meter rates a claim made by Democratic gubernatorial candidate Mayor Andrew Gillum from Tallahassee about the city's carbon footprint under his leadership.
The Usual Suspects on WCTV-Tallahassee/Thomasville (CBS) and WJHG-Panama City (NBC): Host Gary Yordon speaks with Rabbi Jack Romberg.
This Week in Jacksonville with Kent Justice on Channel 4 WJXT: This week's guests: Republican state Sen. Aaron Bean of Jacksonville, Kevin Doyle of Wexford Strategies and Dr. Michael Binder of the University of North Florida Public Opinion Research Lab.
This Week in South Florida on WPLG-Local10 News (ABC): Co-hosts Michael Putney and Glenna Milberg hold a weekly roundtable with newsmakers. Guests include Democratic Congressman Ted Deutch.
— ALOE —
Happening today: State Rep. Al Jacquet, state Sen. Bobby Powell and boxing promoter Don King are holding a turkey drive to members of the community in need. The drive starts 9 a.m. at Don King's Jai Alai Fronton in Mangonia Park, West Palm Beach. The event is open to all members of the community and turkeys will be distributed on a first-come, first-served basis. Don King's Jai Alai Fronton in Mangonia Park is at 1415 45th Street, In West Palm Beach.
Happening today: Farm Share Biscayne Park food giveaway — State Sen. Daphne Campbell, Farm Share and U.S. Sugar are sponsoring a holiday food distribution from 10 a.m. to 3 p.m., 11400 NE 9th Court in Biscayne Park. The event, free and open to the public, is first come, first served. For more info, call (305) 493-6009.
"Astronauts onboard the ISS will watch Star Wars: The Last Jedi, confirms NASA" via James Vincent of The Verge — Astronauts will be able to watch the new Star Wars in orbit a few hundred miles above the surface of the Earth using one of the laptops or projector onboard the space station. Space reporter Robin Seemangal tweeted the news last night, with a representative for NASA confirming the plans to Inverse. "[I] can confirm the crew will be able to watch it on orbit," NASA Public Affairs Officer Dan Huot told Inverse. "Don't have a definitive timeline yet. They typically get movies as digital files and can play them back on a laptop or a standard projector that is currently aboard."
"Mystery donor again drops gold pesos into Salvation Army's red kettle" via Doug Phillips of the South Florida Sun-Sentinel — For the fourth consecutive year, the so-called "Coin Crusader" has dropped gold 1947 Mexican 50-peso coins into a Salvation Army Red Kettle outside of a store in Pompano Beach. The donations were made at the Walmart Neighborhood Market, 1199 S. Federal Hwy. Two of the gold coins were discovered Wednesday, and another one was found Nov. 27, The Salvation Army of Broward County announced. In both cases, as in earlier years, the coins were wrapped inside a dollar bill.
Happy birthday to our friend, Ken Lawson.