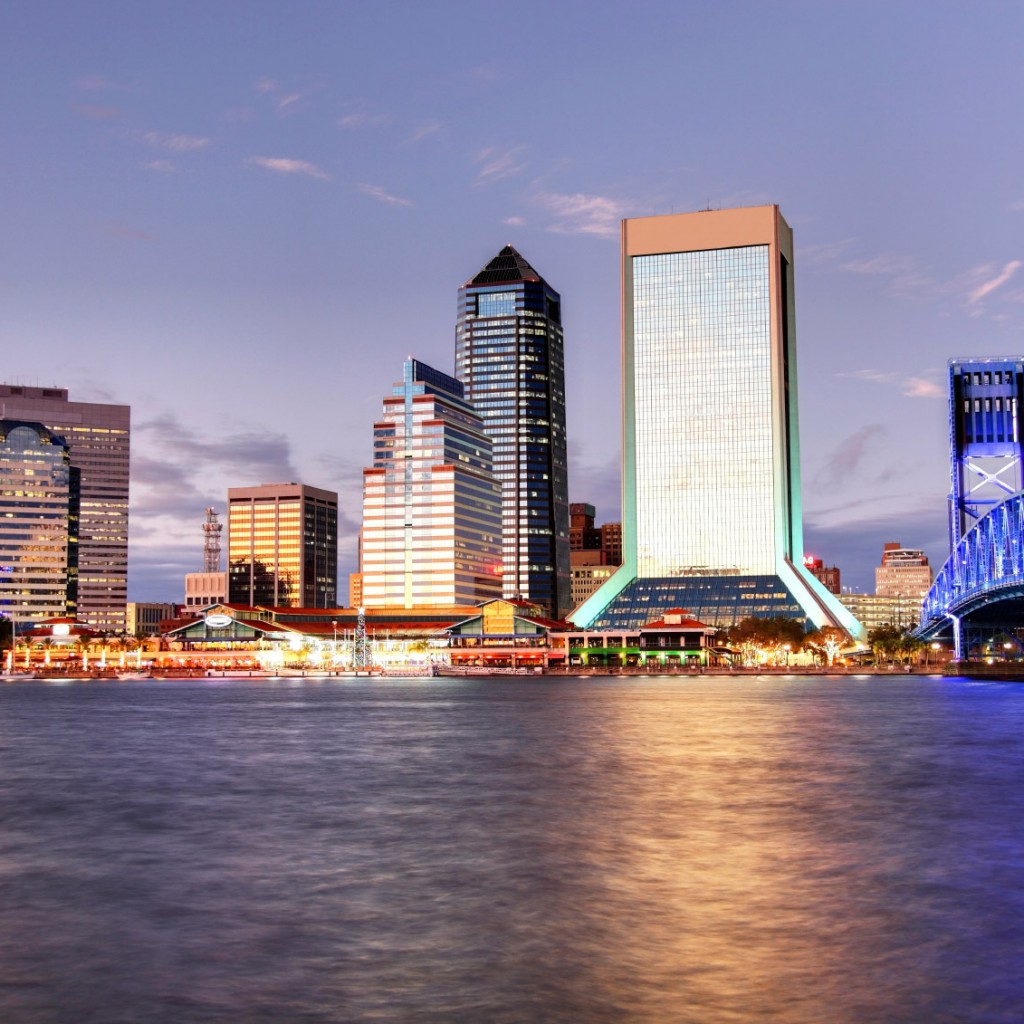 "City Council meetings are like Christmas twice a month. You know you'll get a present. The question is whether it's going to be a good one or a bad one," Council President Greg Anderson said before the meeting
The first City Council meeting of the new class was expected, going in, to be a quiet one. Except for a minor bit of drama regarding the property appraiser budget, that was the case.
• Rules Chairman Matt Schellenberg recognized Undersheriff Patrick Ivey, who in turn recognized his senior staff. Ivey, along with the entire JSO, has been immersed in the Lonzie Barton case. In conversation with him earlier, he said that, like everyone else in the department, he wanted to jump in and help solve the case.
He thanked Council and Mayor Lenny Curry for their support in this process. Councilman (and former mayor) Tommy Hazouri described the coordinated effort of 220 police officers across the state, who have been brought in to assist.
Hazouri, along with Council members Jim Love and Lori Boyer, extolled the hard work of the police and fire departments, coordinated with almost 20 other agencies.
Ivey described what residents are doing, including donating supplies: "the support has been phenomenal … the outreach has been great." Though the use of volunteers in the search effort has been limited, Ivey conveyed the appreciation of the entire department.
• "Project Post" was approved unanimously. The city will commit $147,600, and 123 jobs will be created as a result. The state match is a little more than $590,000, which illustrates the Curry administration's approach to matching funds that are favorable to the city in terms of terms.
• 2015-546 brought Property Appraiser Jerry Holland to speak. The resolution seeks to reduce that department's budget by $365,000 to account for "merit pay and market survey salary adjustments." Councilman John Crescimbeni objected to Holland having met with Curry's CFO Mike Weinstein and CAO Sam Mousa, given that they have not been confirmed. Crescimbeni's objection, in part, was because no other department had pay increases; Weinstein "counseled the property appraiser" that a proposed pay raise was a "mistake." A substitute bill had emerged; Crescimbeni argued that compounded errors in the original legislation. Matt Schellenberg agreed. Other council members had qualms. A floor substitute bill failed, 17-2.
Hazouri pointed out the rarity of an appeal of a departmental budget to the state Department of Revenue; Anderson said it has happened before. Crescimbeni, meanwhile, said that since the budget was submitted 60 days ago, the property appraiser, Council, and mayor have all changed. The bill passed 18-1.
• 2015-453, an emergency appropriation of $325,000 for COJ litigation and expert witness costs in U.S. v. City of Jacksonville, passed 19-0.
• 2015-485, the proposed temporary moratorium for the cultivation and dispensing of Charlotte's Web, underwent a public hearing. A speaker opposing the ordinance mentioned that a processing facility was not part of the ordinance, which is a key part of the Charlotte's Web product. No Council members responded to this speaker.
• 2015-556, the Hemming Park contract amendment bill, had five public speakers on its behalf, showing the political capital behind its downtown revitalization efforts, even as some in city government grumble privately that the Hemming Park contract is a boondoggle. Those hoping for comments from Councilman Schellenberg in response to the speakers, as this scribe was, were disappointed.
If the Council meeting as Christmas gift exchange metaphor holds, this one was like an office Christmas party with a 5-dollar gift limit. However, all of this is prelude to the budget bonanza in the coming months.